We love clicking pictures. We love printing. We love sharing.
We love it, even more, when you share your Zoomin prints & photos with us on social media. Yes, we do see them all, we promise! Your love for quality printing, preserving your best memories & passion for photography is treasured at Zoomin.
Here are our Power Customers of May 2021. The times are different & we are glad that Zoomin prints helped you to re-connect with your family & friends. Looking at our customers getting creative with photography, spreading prints, revamping spaces & DIYs like never before has made us realize that never did we have the luxury of time to decorate our abodes like now. These power customers have won our hearts!
Read their stories and follow us on Instagram
You can be the next winner too. All you have to do is share your Zoomin received package of happiness on Instagram tagging us @zoominstories. Share your DIY, decor ideas, reactions, and gifting celebrations.
"Take a look inside the personalized photobook from @zoominstories that my husband gifted me for my first Mother's Day! (my son, Viaan was just 4 months old!). Papa bear painstakingly designed and created the book from scratch! Viaan loves flipping through and seeing his newborn pictures and keeps kissing the book all the time! Thank you so much Zoomin, we love it!" – Vandita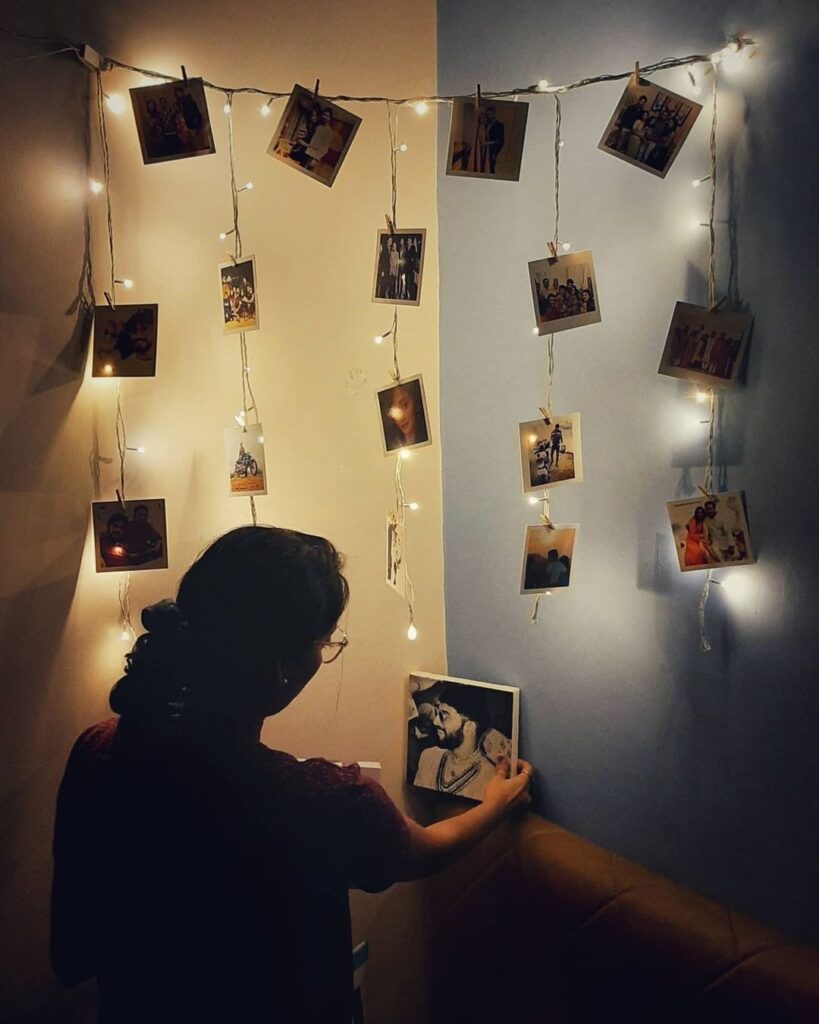 "We thought of adding little magic to our comforting space ❤. A basic room decor with your photos from your unforgettable memories, unforgettable people along with backdrop lights can add a lot of magic to the vibes of your room. Try it out you will feel the magic all over your personal space. Thank you @zoominstories for making it happen! Can't wait to print more happy moments with you'll!" – Aman & Prachi
"After the last year, we decided that no matter where we travel we will start printing pictures for each trip. That way we can relive and go through all our sweet memories whenever we want! I am in LOVE with these square prints by @zoominstories. We have decided to make a collage of these prints on our room wall. Can't wait to print more memories with Zoomin!" –  Lijesh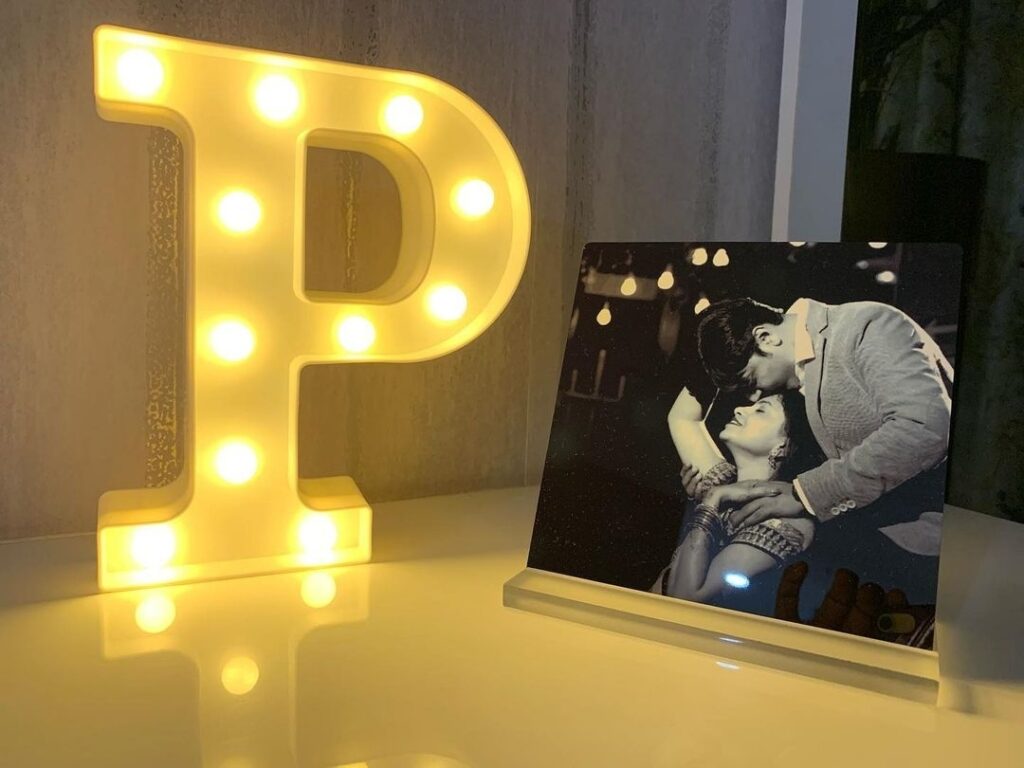 "It doesn't take a lot to revamp any space in your house. I had a great experience with this beautiful metal frame by @zoominstories. Just placed it on my table top along with this LED Marquee Letter Light & I was done. Makes me want to keep coming back here again & again!" – Priya
"My wall corner was so boring, I decided to jazz it up! I went to my saved pins and got those images that went best with my aesthetics. I ordered these prints with @zoominstories & simply taped them unto my wall. It was that simple! Thank you Zoomin for an instant face-lift to my living room!" – Anushka