Making a Photobook can be as hard or as easy as you want it to be. Should you go for a softover or a hardbound one? What paper quality will your pictures look best in? Which size will be ideal for you to display the book? Which page should have what type of layout? Which of the variety of themes & stickers will make your photobook really stand out?
These are not questions that you should worry yourself with. If you don't see yourself as a creative person or are too busy to design your dream Photobook, why not let our experts do it for you?
Yes, you can now avail the 'Book Design Service' with Zoomin to let our skilled designers, create your Photobook for you! This is the perfect decision for pictures of those special occasions that deserve to be shown off in a well designed Photobook or Layflat album. (Think: Engagements, Weddings, Anniversary & Birthday parties, your best trips… you get the gist, right?)
Just imagine… your perfect Photobook is just a few clicks away!
Sign up for this service here & our designers will get in touch with you for details.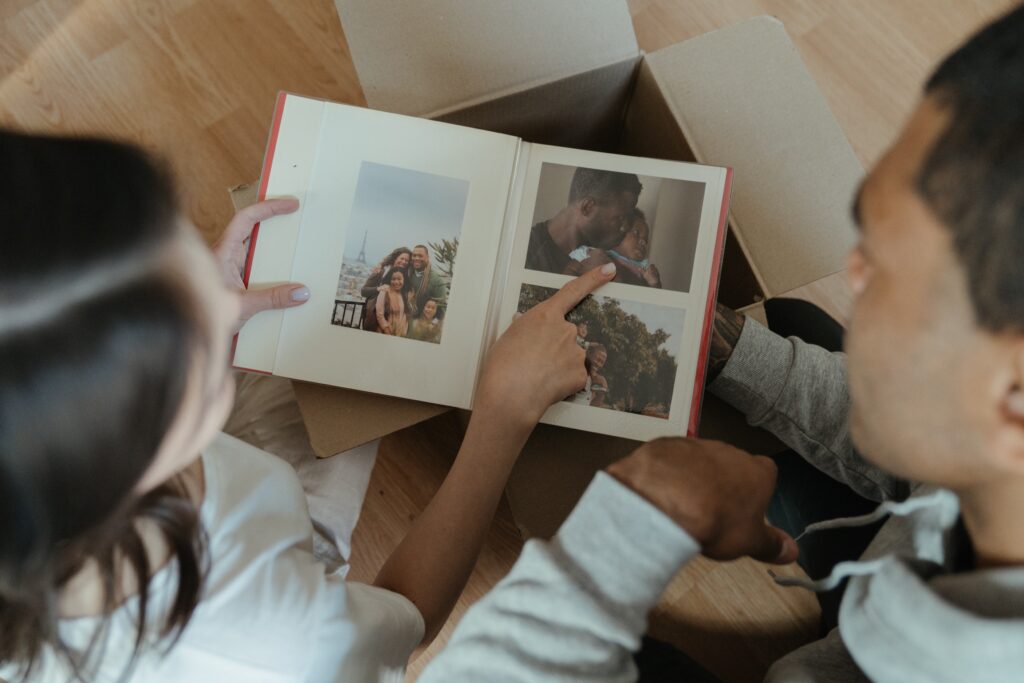 Follow these easy steps to getting your designer Photobook:
Once you book the service, our designers will call you to understand your requirements – the occasion, how many pictures you need, the deadline etc.
You can share photos with them on a Google drive.
Our designers will share a sample pdf first of 5 pages with you. When you give an approval, they will go ahead with the main design.
Our team keeps in touch with you via emails & phone calls for this service.
Once everything is finalized, you can make the payment for your book & it will be printed and delivered to your doorstep!
So… what are you waiting for? Go on, let your Photobook be the conversation starter that you always wanted!
Share with us your final creations of these beautiful Photobooks/Layflats & stand a chance to win 500 Zoomin reward points. Use the hashtag #zoominstories when you post!