"To get the full value of joy you must have someone to divide it with you." —Mark Twain
This Father's Day (June 20th) we honour our Dad's who have traditionally been the risk takers for our families. Even during the last year that was tough on everyone, our fathers have tried their best to be the 'Frontline warriors' for the family!
This year, team Zoomin wanted to do something exceptional for all dads. But especially for those fathers that are the 'every day heroes' of our life. Yes, we are talking about so many community helpers like medical staff, policemen, vendors, milkmen and more. They have been religiously doing their duty all through the months despite facing risks themselves! Some of them have been away from their families while some are risking their kids due to the nature of their work. Today, Zoomin salutes these unsung heroes.
We decided to share a small token of our appreciation – a heartfelt personalized gift with pictures of their families – with some of them.
Read their story & their reactions!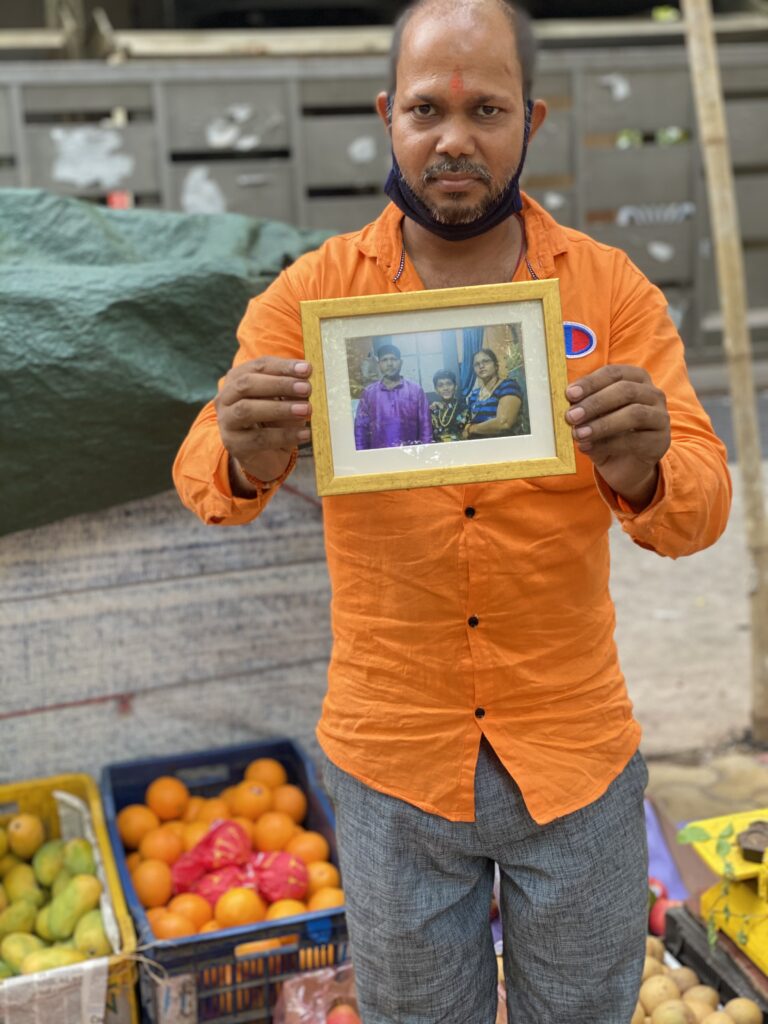 "I never missed a day of work even though I knew I am at risk. Fruits & vegetables are an essential service. If vendors like me feel scared and stop working then it will inconvenience a lot of people. So I learnt how to use whatsapp & started taking orders on it. I used to deliver my goods at the door of the customer & took all the care to never touch or enter their house. Thank you for this frame… it was from my son's birthday pre-lockdown… he will love it too, thank you." – Gyaanchand, Fruit vendor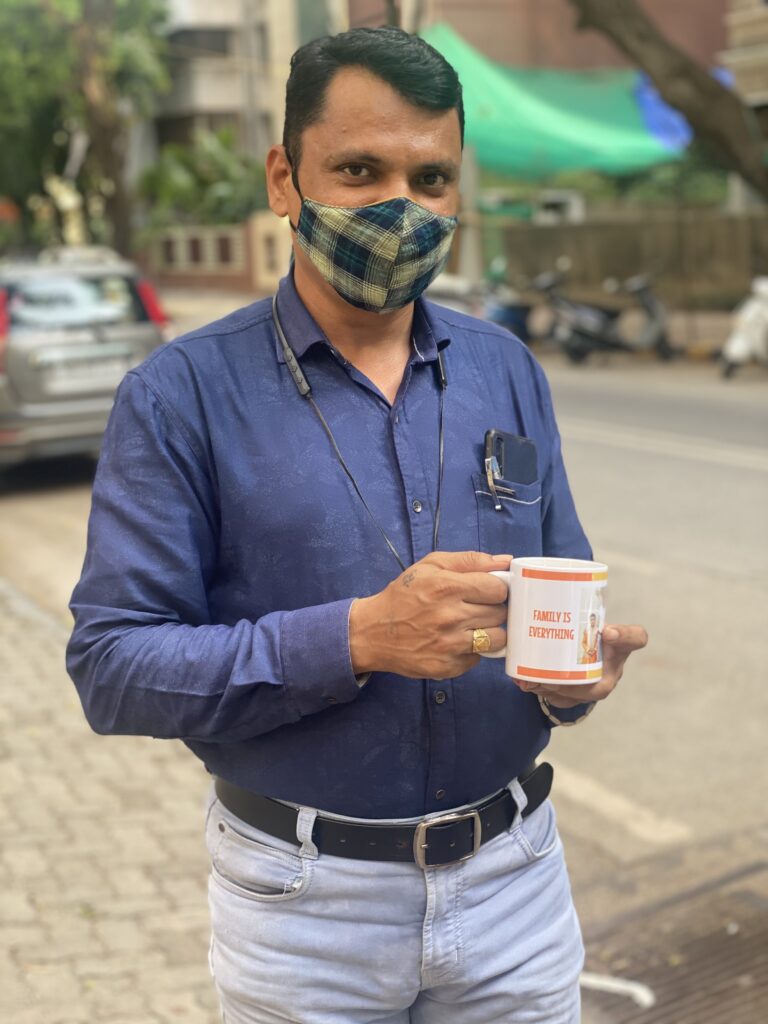 "I was on duty when I got the news that my daughter is not well in our hometown. But duty comes first and so I did not take a single leave. Thanks to the Lord, my children are fine now but I know many who have lost their loved ones. Thank you for this thoughtful gift. I am touched." – Mr. Anil, Police Constable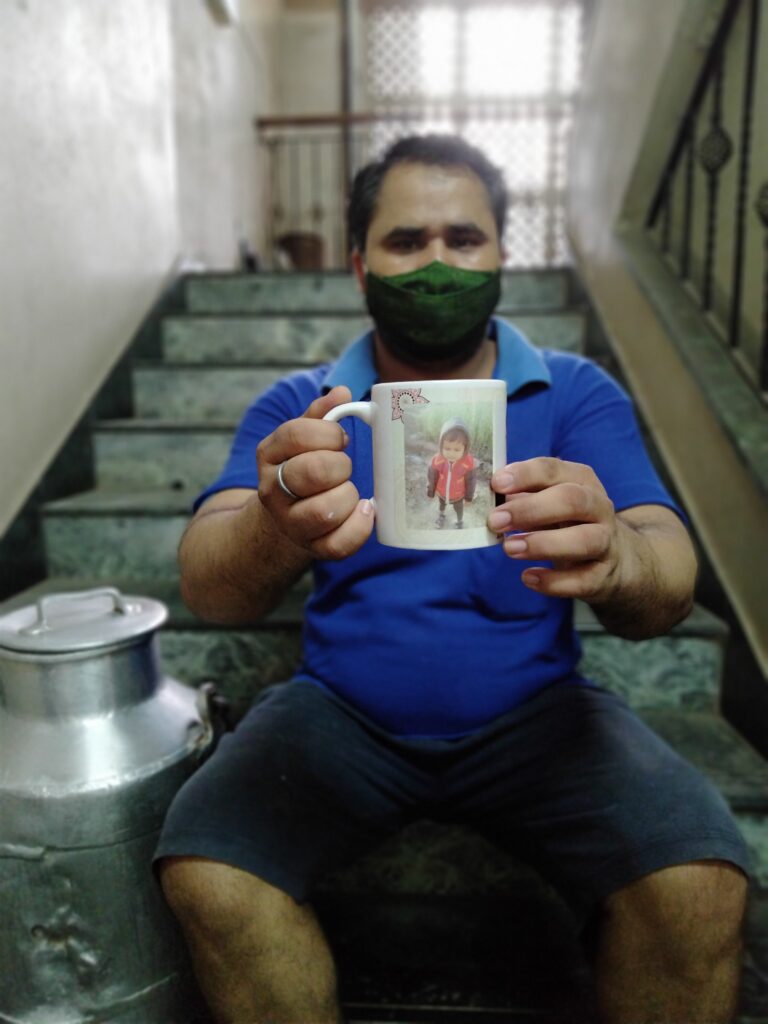 "Can you imagine going to every building gate to deliver milk in spite of knowing that there are positive cases in so many houses? We are used to putting not only ourselves but also our family at risk because of the nature of our job. But it's okay… work is work… can't complain. Thank you for this picture mug… I will keep it near my bed so that I can see my families picture every morning." – Vimlesh, Milkman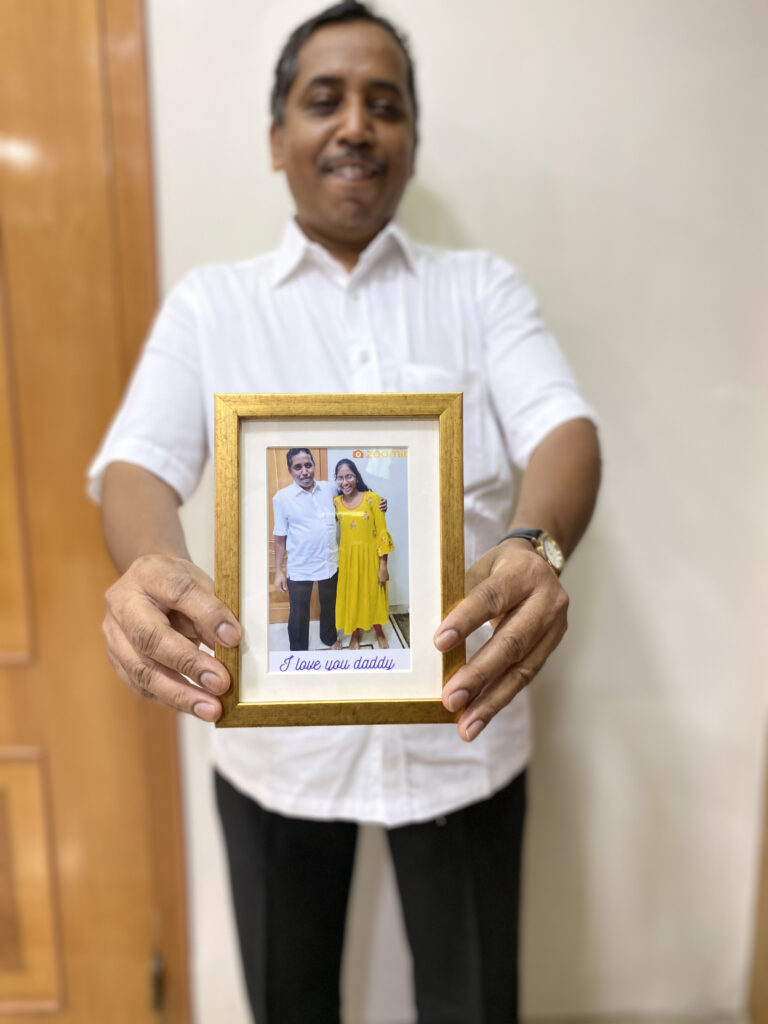 "We are used to going to our village for a month once a year to meet our family. Now it's been 15 months I have not visited my hometown. We know that our help is required here. The house I work in, two of the members tested positive. But I did not feel scared, I helped them during their isolation period & now they have recovered. Thank you for this Photo frame. I miss my children, this is a beautiful gift." – Ravindra, House-help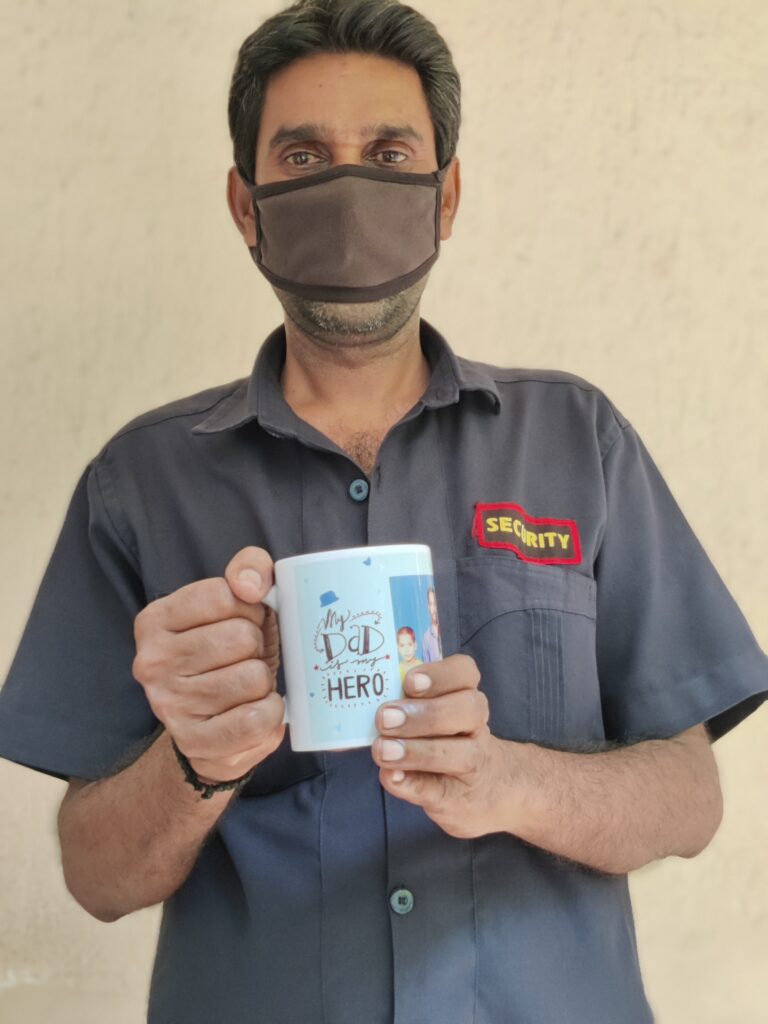 "So many people fled from the city. But not me. I did not take any leave except for 2 weeks when I was not well myself. We know our duty towards our citizens & we do it with pride. I want to be a good example for my children. Thank you for this gift. No one has thought to thank me as I am only doing my work. This makes me feel good. Thanks." Surya, Security guard.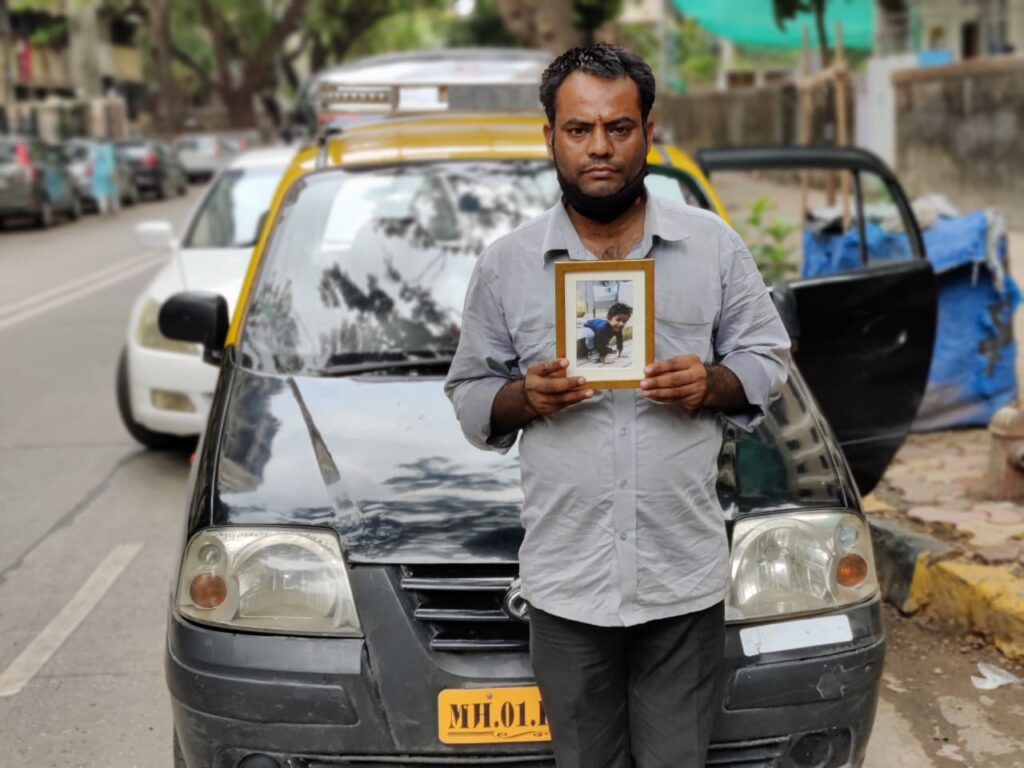 "I sent my family away to our village. Yes it was tough. Sometimes I went to bed hungry I was too tired to cook. But I never gave up working. I knew that people needed my service. They needed to go to hospitals or go and buy essentials. I never said no to any passenger. I just try to be a good father everyday. Thank you for this gift… seeing my family's picture on it makes me remember them fondly…" Sandeep, Taxi driver
If you know of a 'front line warrior Dad' don't hesitate to express your gratitude to them. We may not know each of their stories, but we do know that their hard work & dedication is real!
 Happy Father's Day from Team Zoomin to all the warrior dads – you all are doing an amazing job!