If there is anything that can make the interiors of your home looks like the epitome of sophistication & luxury it is a unique piece of art. Every room in the house has to have a center of attraction. Frames guarantee a powerful decor statement & become a conversation piece.
The first thing to do is to think about the feeling of the room. You should start with what you love & build from there. Happily, you don't need to be a mega designer to give it a go. With the times, the frames have glided back into style. They are charming, woody & elegant, all at once.
Here are simple yet effective ways to alter the way your home looks without breaking the bank.
Simple & Classy! Create a Row- Column Layout
Decorate the frames in a vertical or horizontal layout. What you need to decide before starting this? The number of grids you will be placing!
You can also keep it chic & classic by choosing all black & white photos. Edit them to make them black and white. Embrace the two-tone theme.
A calligraphic text ( family, travel lovers) supporting the theme is what you can add if you want to add more touch to it.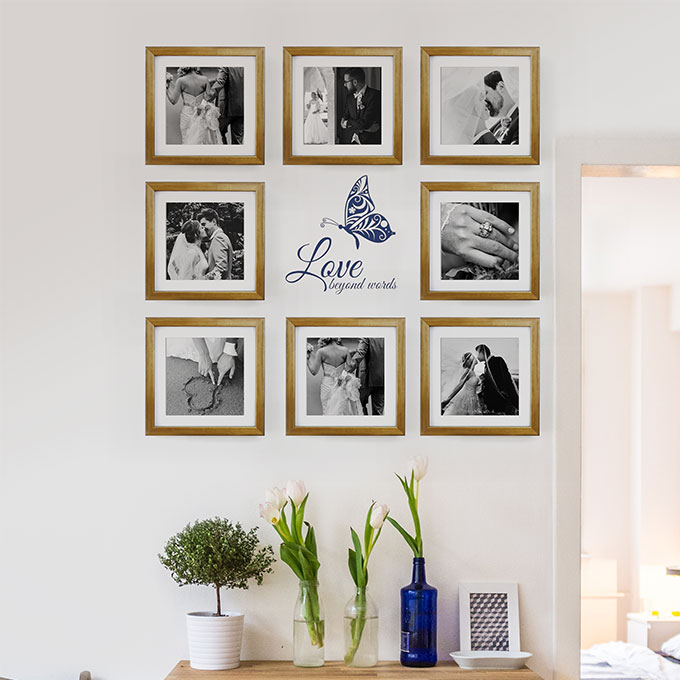 Mix It Up! Different Sizes & Colours coz one is too less
This one's a piece of Boldly creative work. That evokes sparks out of the human… right on the wall.
A scattered frame wall with frames of different sizes speaks Drama! Pair them up with other wall hangings, artifacts & clocks. Decide the colour of the wall & pair up your frames with them.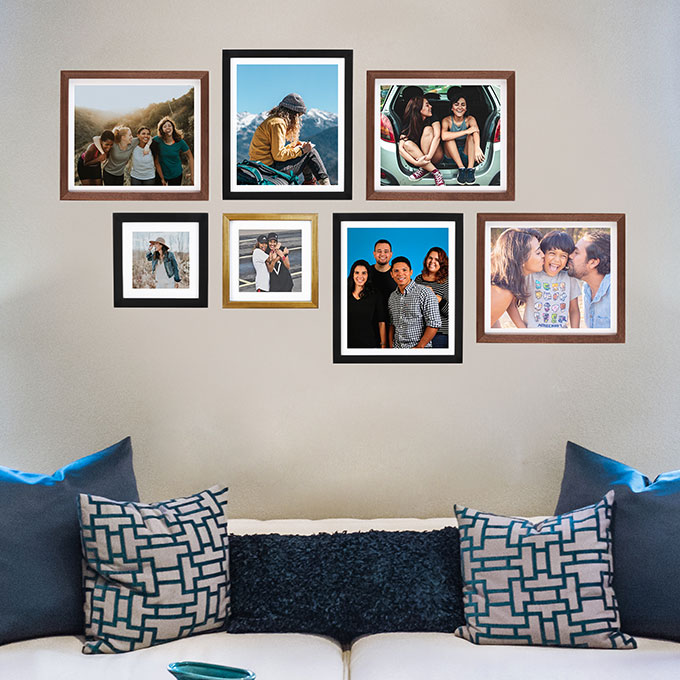 These settings look great on a single broad pillar or the center of a wide wall. If a table is around, add more pieces of stuff like a big globe, or a vintage typewriter. Trust us, these space would sprinkle peace & grandeur to your interiors.
My Wall My Story! A themed gallery wall that tells a story
The wall of fame 😉 Having a story wall elevates & uplifts our home. It's a fun layer to the shades of your wall.
Create a timeline of frames – which will express the sequence of events of a story. Your life's timeline, family timeline, baby timeline, marriage timeline because Royalty comes in many frames.
Wanna surge your level of decor? What about a roadmap? Gets your paints out.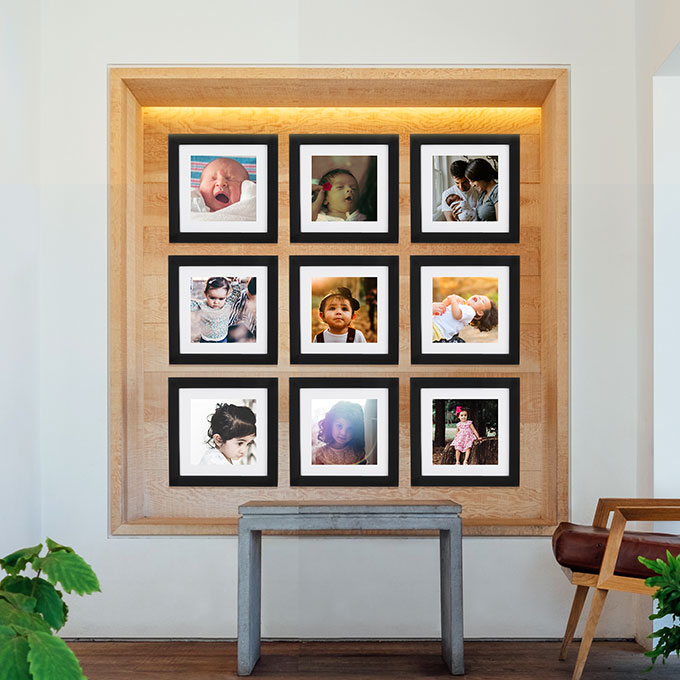 Express Yourself! A combo of quotes, artworks, and pictures.
For a next-level curated interior, let your art be your decorative guide. Be it a photograph, artwork, quote, travel shots or your dreams vision board. Gather them, frame it.
It's an aesthetic approach that chimes with the rise of eclecticism, which sees spaces filled with an array of decorative objects, antiques & design. Let this decor be the tour to your heart.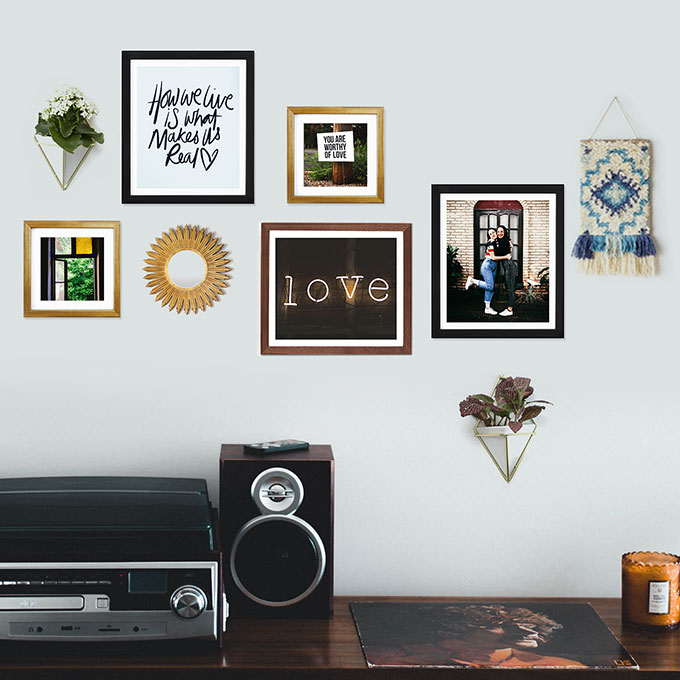 It's no longer about a standardized look or a single trip to. People want curated spaces that show personality.
Curate your home space with the touch of your personality & the drama of design.
Check out our range of Frames from Zoomin's new mobile app. Get ready to fall in love!