Diwali is a grand & a very special celebration. We decided to try to make it grandeur at our second home this year & make it a memorable one for everybody.
Well, the grandeur idea was pitched in by the three main men of Zoomin – Sachin, Jay & Roshan decided the theme to be something where all families will be gracing our headquarter on the dhanteras evening & celebrating the joy together.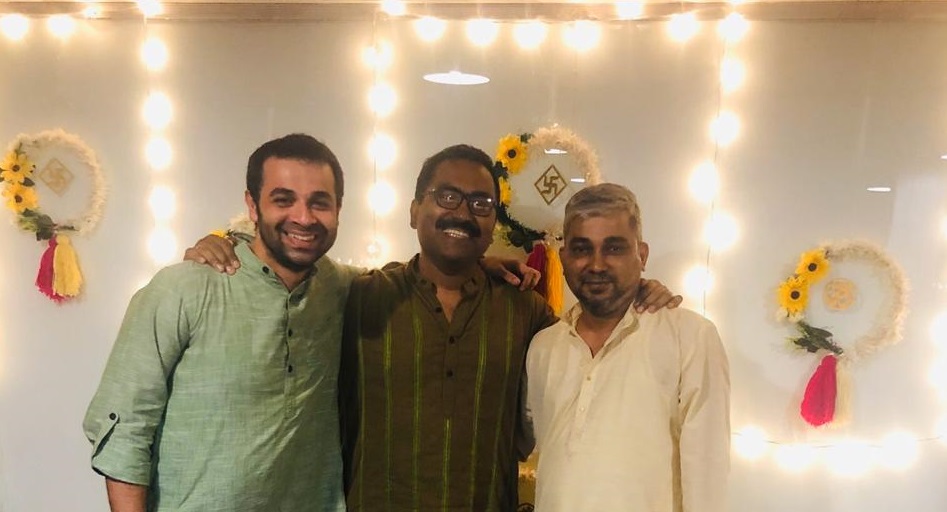 The preparations began, when a day back we all were out of our desk space holding lights, tapes, glue & extension boards.
It was quite funny to feel like event managers shouting " hold here, go there, where are the wires?"
Sudha ( our designer ) Devanshi ( our cs expert) Jay ( our COO ) wearing hats of architecture, sticking printed Diyas on the co-ordinates of 4 bricks to the x-axis & 8 bricks to the y-axis. Perfection matters!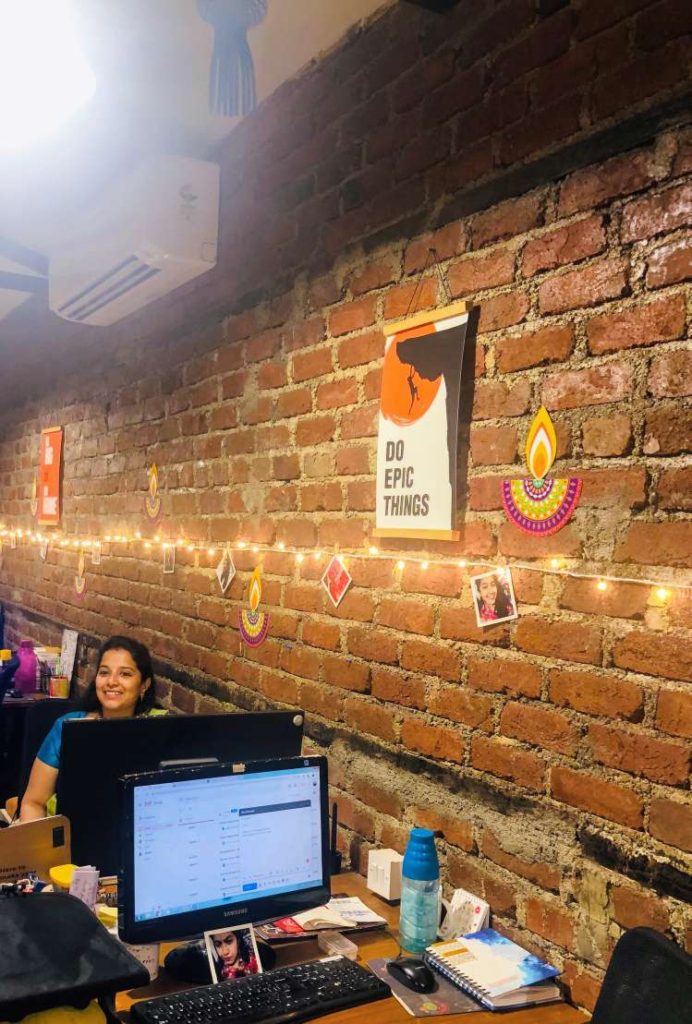 Laughs, helping & a lot of chaos. When we finally lit the lights! All smiled 🙂
The lanterns were in place, torans on each door of office & printing house.
Our Womaniya team beautifully decorated the Pooja spot with Designs as a backdrop. This picture is the 10th or 11th attempt to where the floral wreaths finally stayed 😛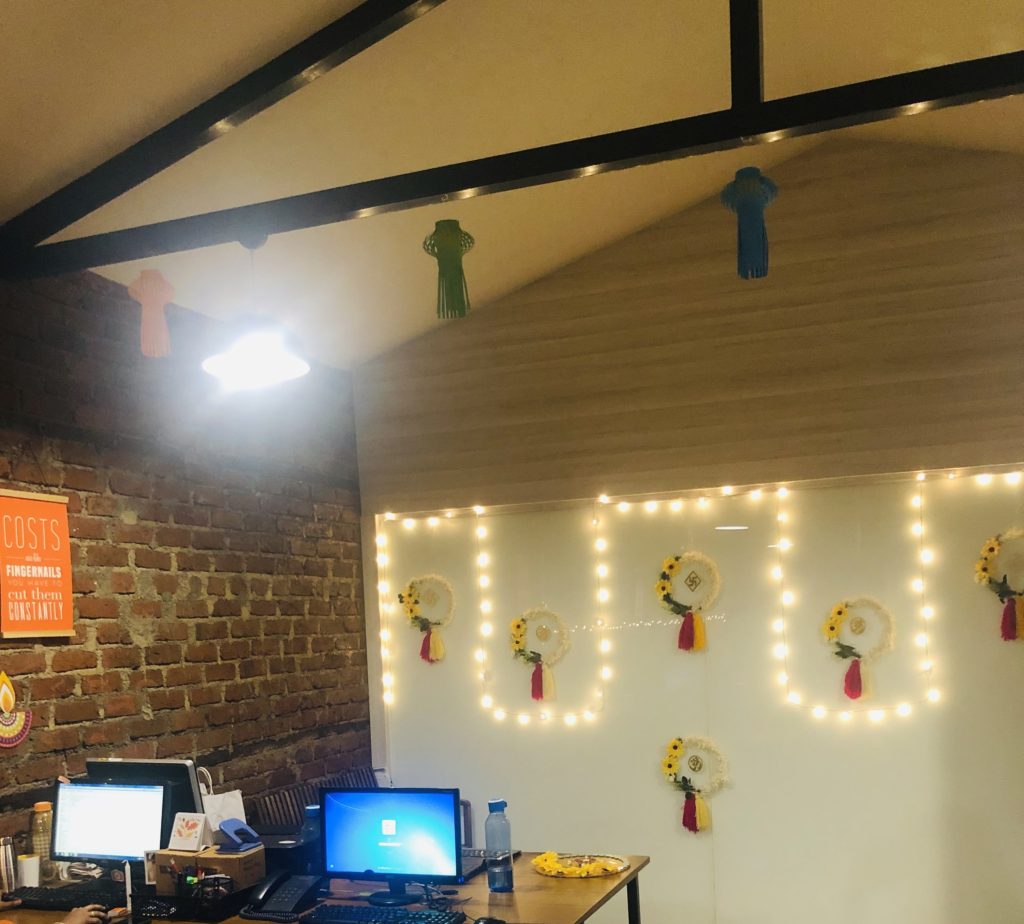 We got letterboards & couldn't find the letter "P" to make a HaPPy Diwali. Jugaad Gyaan to the rescue by Sangita ( our content writer) & we made it a Shubh Diwali #Zoomin 😀 "Where there is a will, there is a way"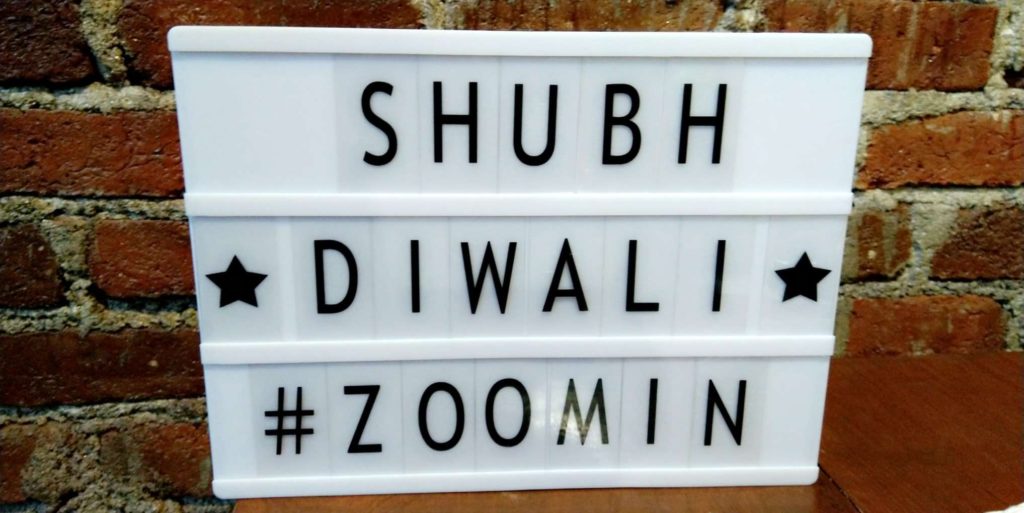 The next day we all came in early to launch the start of our biggest Decor "floral rangoli"
Our CS experts Nupur, Yogita, Masumi …Alishah ( our Photographer) & Asmita ( our community manager ) Graced the Big Rangoli with ease.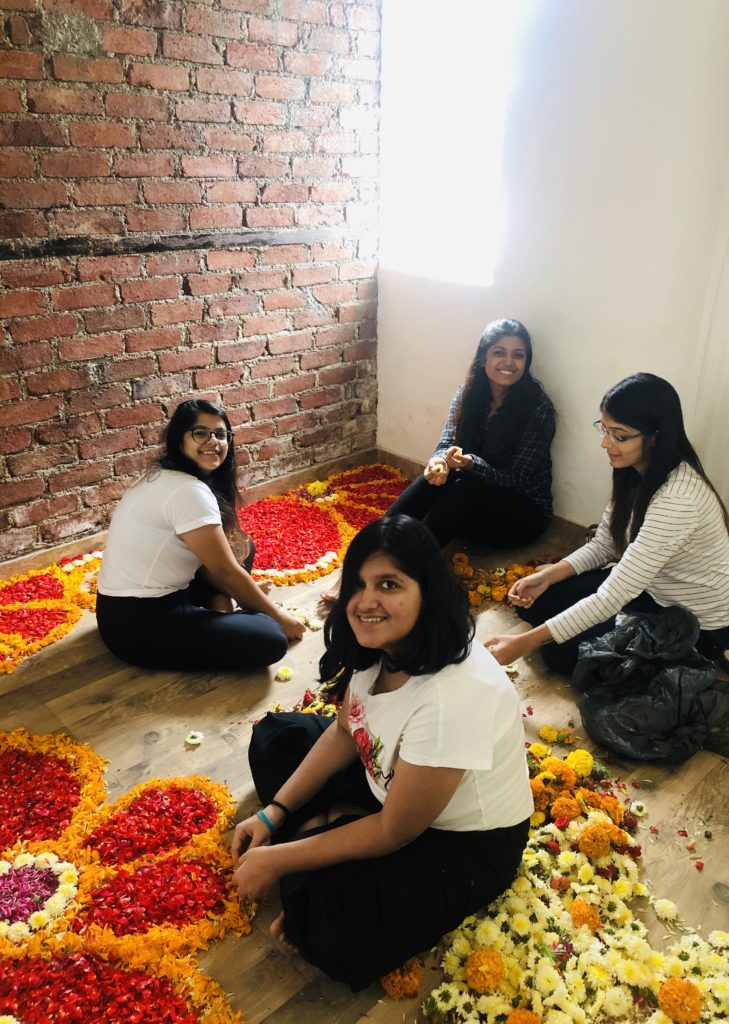 We decorated the adjacent wall with printed cutouts designed by Mithali ( our Marketing Manager ) to add a classic festive vibe.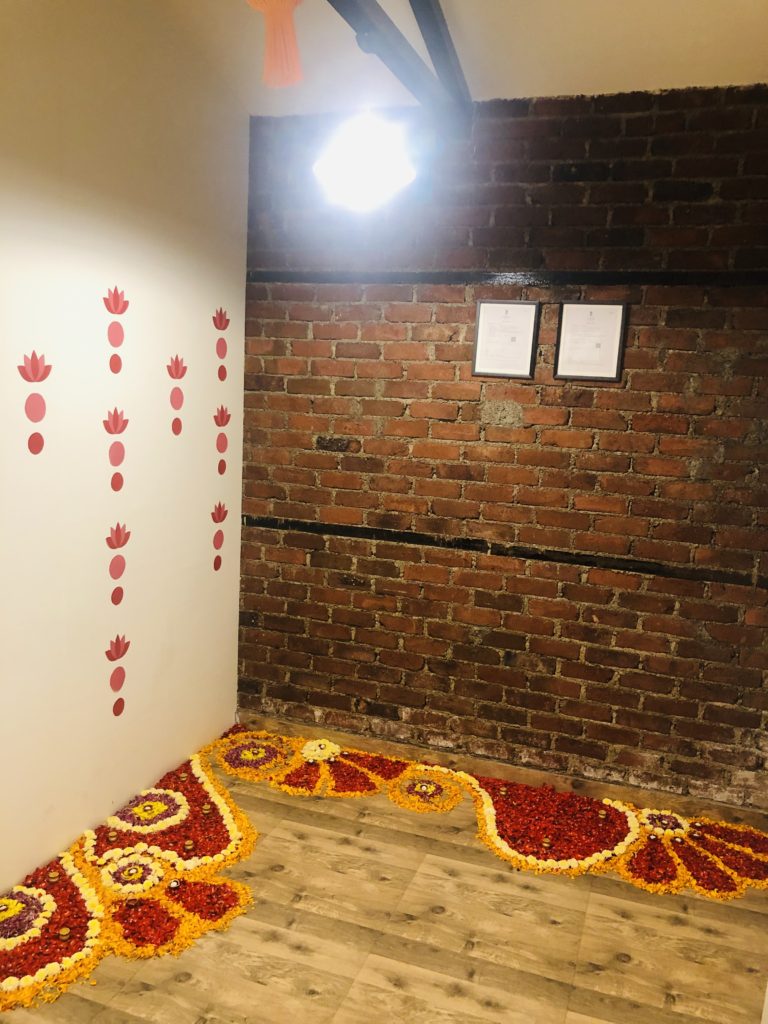 We added value to our desk space by each member's photos on squares. ( It's the first thing now that everyone sees when they come in the morning)
Finally, it was evening, we lit the Diyas & Started capturing our festive moments. Some were shy, some caught all the limelight, But All were happy.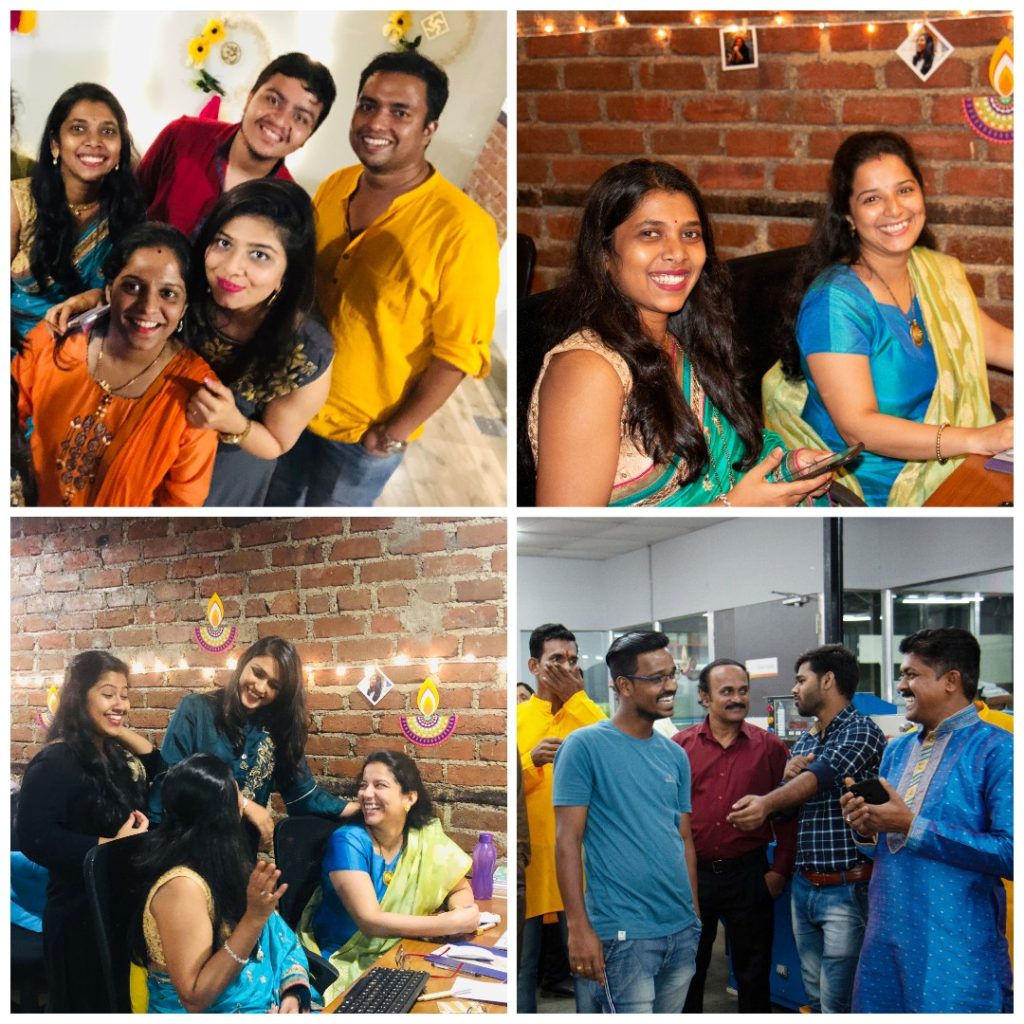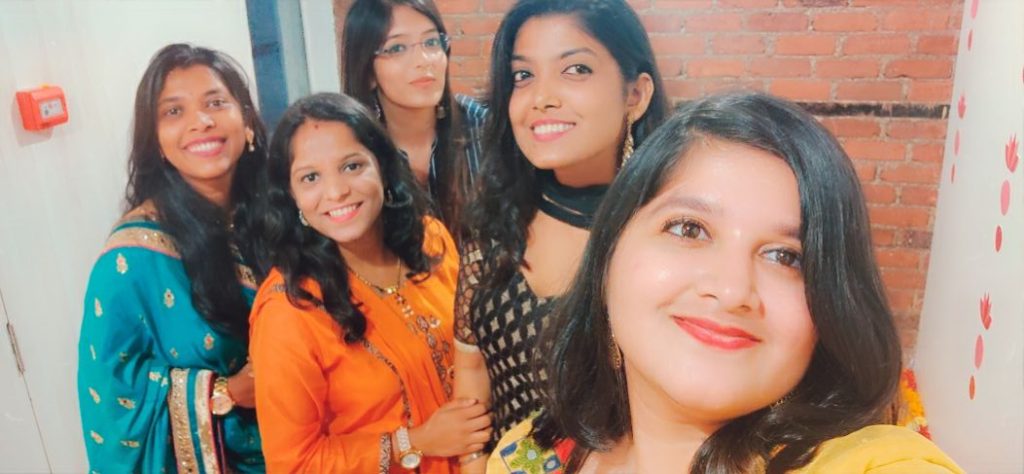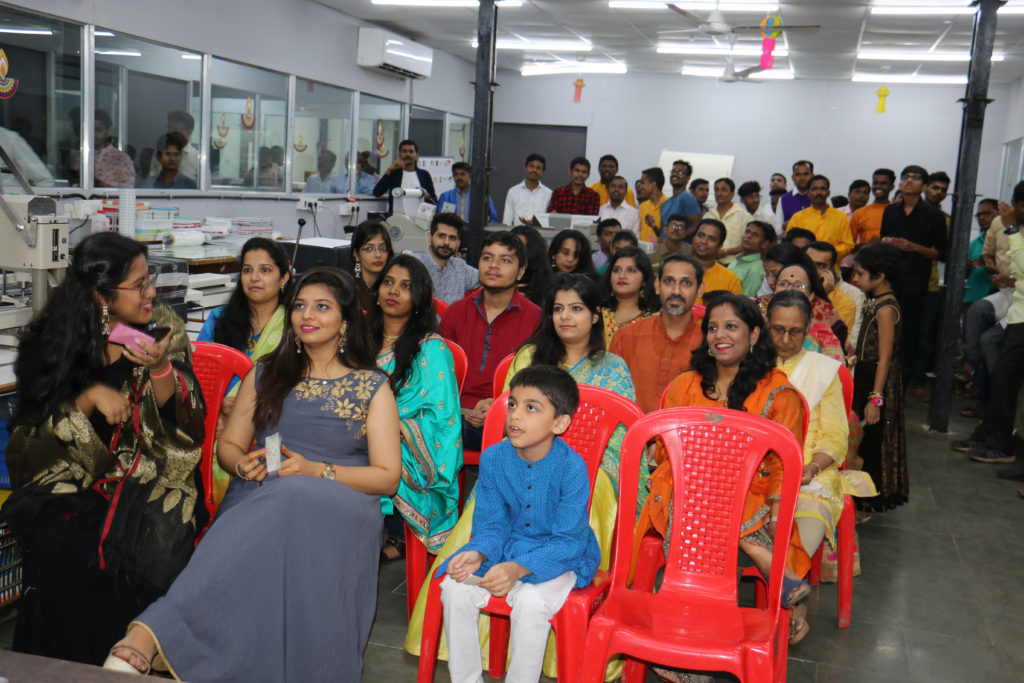 Families started coming in which means a Lot. Of. Kids. Kids light up all places, don't they?
Here are our kids spreading smiles & cuteness.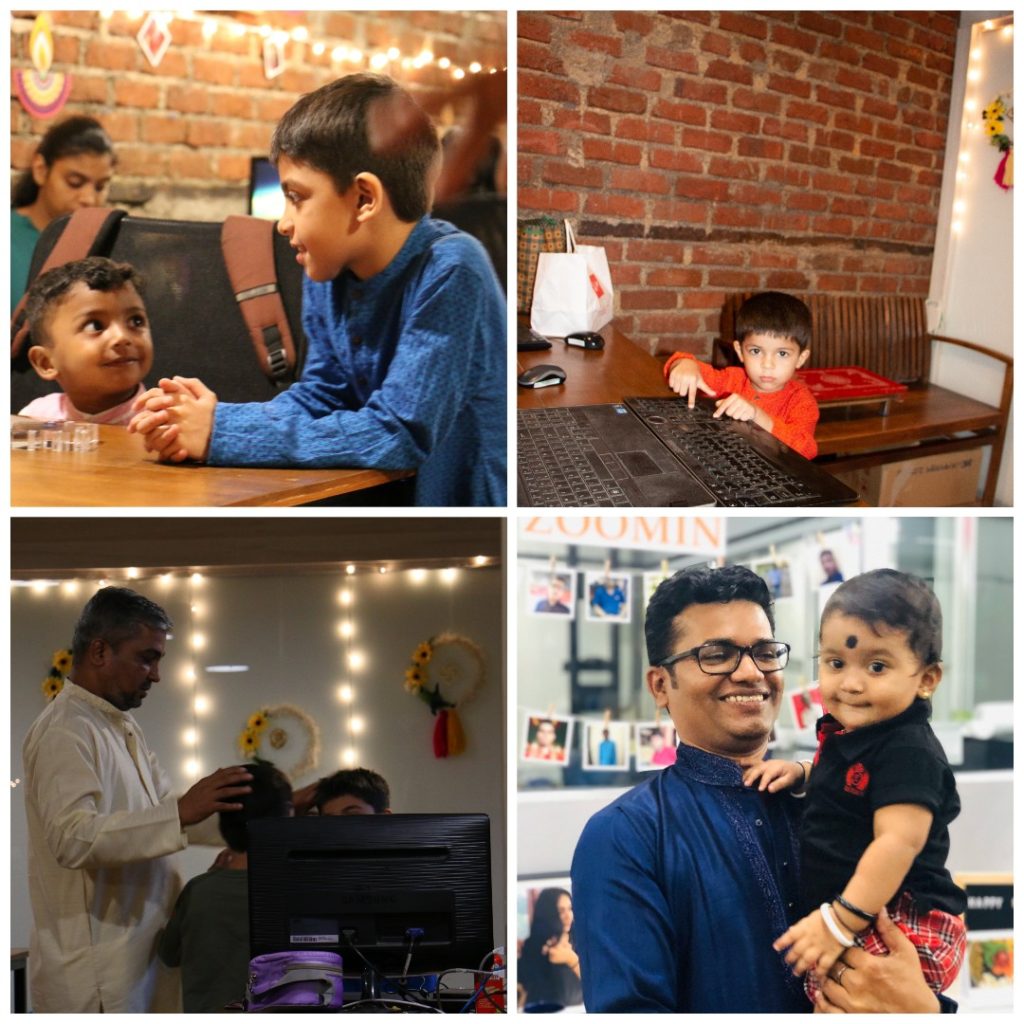 We played a long game of housie, screaming for numbers, mourning & trying to bribe the hosts.
Diwali is indeed magical if done right. We went home with many gifts, tummy full of delicacies, chocolates and a heart full of Cheerful Memories.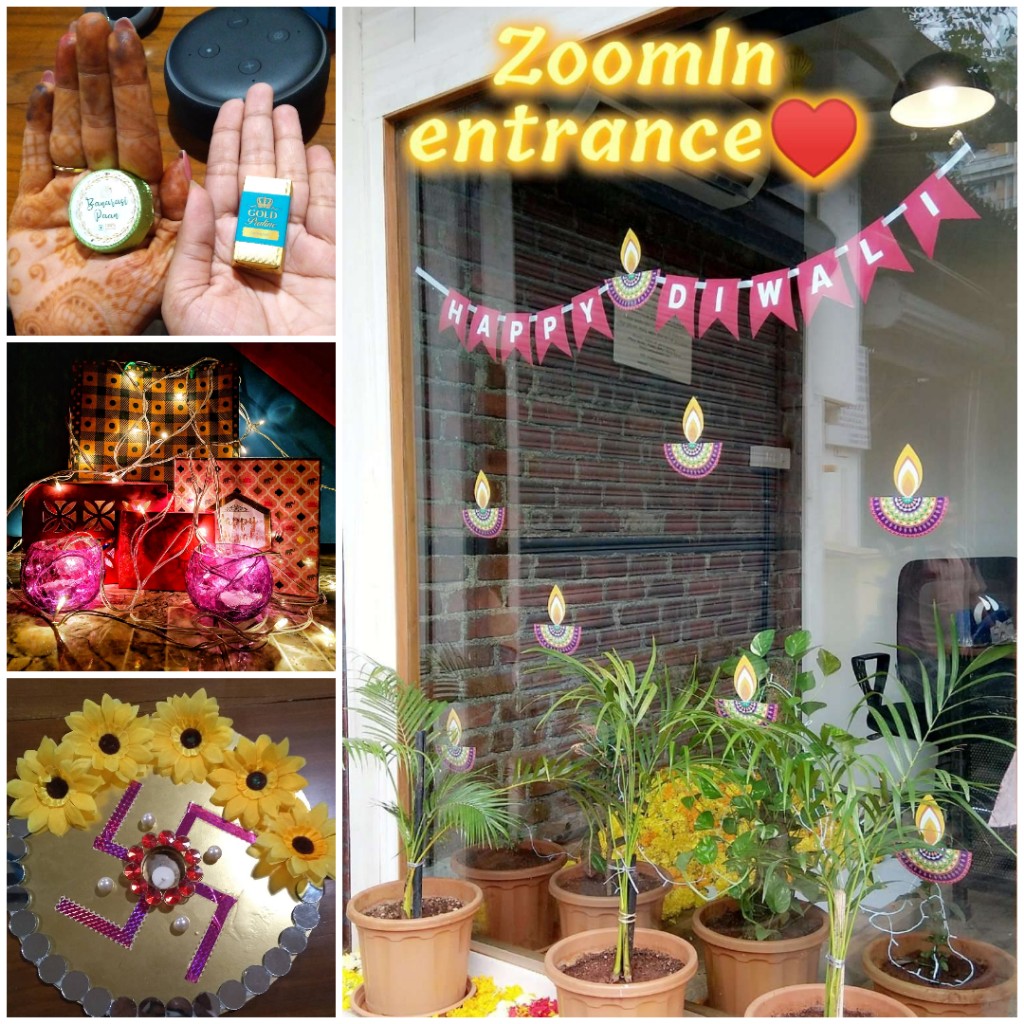 Ye thi Hamari Zoomin Ki Diwali.
Pyaar Jatao, Yaadein Banao – done right!