By @beantheresippedthat
"While travelling to a new city, we are often captivated by a myriad of things. Each city has its own energy and gets defined by its own hustle and brilliance. For most tourists or locals, the beauty of any city lies in the grandeur of its monuments, the bustle of its nightlife or the charm of its open spaces. For me, the true essence of a city gets revealed through something far more simple & unassuming- it's coffee culture. There's nothing quite like having a Greek Frappe in the Plaka with a view of the Acropolis in Athens or looking down at the majestic River Arnos while sipping on a Cappuccino on the Ponte Vecchio in Florence. A stroll down the New York High Line would be incomplete without a Blue Bottle Cold Brew in my hand. Hours spent on Piccadilly or Regent Street without a stop for a hot cup of coffee would make a rainy day in London a struggle.
The aroma of freshly ground coffee, the seats by the windows that bring in daylight by the dozen, the clamor of coffee cups drowning out conversations – A city's cafe culture often defines its identity. This leaves me asking one question – If a tourist would view our city of Mumbai from the lense of its brews, where would they go to get the best sips of the city?  Here are some of my favourite Bombay coffee shops based on two factors – the coffee they pour into their cups and the energy they pour into this city that we call home.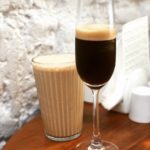 Kala Ghoda Café has outdone itself as the city's favourite café for some time now. Set in the city's art district, this café has the best coffee the city can offer with a touch of old Bombay in the ambiance. There's nothing like a Café Piccolo or Chilled Double Espresso after a stroll through the area's artsy by lanes.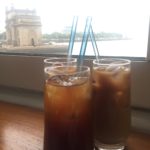 The Gateway of India is symbolic of Mumbai's deep history & heritage and there's no grander way to enjoy its breathtaking beauty than sipping on a Jamaican Blue Mountain or a Monsoon Malabar Coffee Blend at The Sea Lounge while watching the boats sway to the breeze of the Arabian Ocean.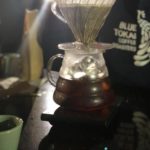 Whether you are working out of Lower Parel or are just making a shopping stop at Phoenix Mills, remember to plan your visit around Blue Tokai, Shakti Mills. From choosing among a range of different blends and brewing methods to attending their scheduled brewing and roasting classes, Blue Tokai provides the most stimulating & educative experience to coffee drinkers in the city and is often a meeting point for people to engage and share their love for the beverage. Blue Tokai also has branches in Bandra, BKC & Versova and is Delhi based (not all things Mumbaikars love are always born & bred in the city and that's a valuable part of our diverse identity).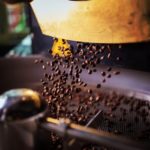 On the other side of the Sea Link, our fascination for Koinonia Roasters always leaves us excited. Nestled in one of the bylanes of Bandra, Koinonia (Greek for 'Community') has its own roastery/tasting room and sources local coffee from Indian Coffee farmers.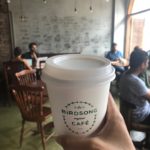 If you're looking for a place to spend the day away from the noise of the city, I'd vote you head to Birdsong Café for its tranquil ambiance and rustic interiors with natural daylight pouring in through the beautiful French windows. Rarely do cafes leave you feeling warm & fuzzy, but when they do, you know you'll be back for more.
While these are a few of my Mumbai favourites, I'd like to give a special mention two precious gems tucked away in some of the city's iconic areas – The Champagne Lounge at The Oberoi Hotel for its perfect selection of brews & peaceful views of the Queens Necklace. And Bombay Coffee House at Ballard Pier for being the calm in the middle of the city's storm – encapsulating the heritage of the city we love in the quietest & simplest form.
These are places where I have spent much of my time. For me, these cafes encapsulate the little things that make me look beyond the daily grind of city life. Cafés provide a sense of belonging. They create a renewed energy. They spark creativity and connect communities. Here's hoping the next time you're exploring a city, you look for inspiration in its coffee shops. You never know where you might find it –  it may be at a quaint corner café that you stumble upon in a new city or maybe it'll find you at your all-time favourite spot back home."
This blog superbly defines the love for coffee @beantheresippedthat shares. We are sure, you too are a fan of coffee and some of you might probably be sipping a cup of coffee while reading this blog. And so to celebrate International Coffee Day, we are giving all you coffee addicts a flat 35% off all coffee mugs. Use code- BREW
Follow @beantheresippedthat on Instagram as they travel around the world, stumble upon quaint coffee shops & find their favourite brews.
Do share with us your favourite cafes and coffee spots in the comments below.