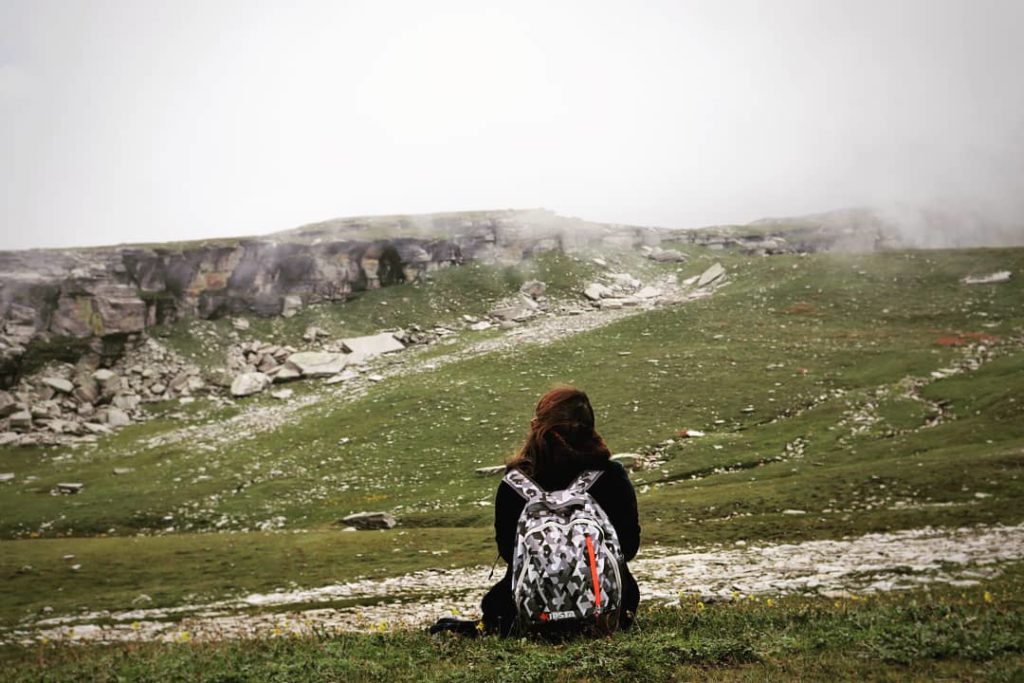 Travel is the food for the soul. We all love to travel and why not, everyone wants to take off a few days from their regular life and go on a vacation. But isn't it too troublesome to get good transport or commute and most importantly, pack smart!
So on this note, on the occasion of World Tourism Day on 27th September, we thought why not share some great ideas with you to ease out your next travel.
And for this sole purpose, we have collaborated with an ace traveller, Ayushi Lekhwani.
So, let's see what are her ideas and hacks for a super travel experience.
"The cool breeze has a calming effect and the hues of sunset carry the ability to redefine the meaning of beauty.  However, the best way to enjoy the most of your trip is to plan wisely. And you don't need a planner for this; few smart hacks and you're all set to sail" says Ayushi.
MUST DOs FOR YOUR NEXT TRIP
BOOK YOUR FLIGHTS WISELY:- The primary thing after deciding the destination is the mode of communication. And booking a flight wisely will save you a lot of time and money. Always remember to clear the cookies and turn on Incognito mode while searching for flights. Same day booking will dig a hole in your pocket; rather look for flights on weekdays for an economical price.
Get the best flight deals on Paytm Travel. Click here to see some great deals! (Get a Paytm travel voucher worth Rs.1000. Read till the end to know how.)
ROLL, DON'T FOLD:- You won't want to drag heavy luggage bags from place to place, so pick what's necessary. Folding the clothes takes a lot of space, rather roll it.
(What a space saver this is!)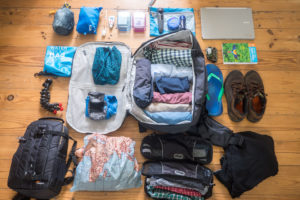 Well, if you're looking for some super cool travel backpacks you need to check out the range at Decathlon. They are a great brand for all your travel luggage needs.
TAKE AN EXTRA CHARGER:- Always carry an extra charger, be it for your camera or smartphone. You don't want to run out of battery on a vacation because you definitely do not want to miss capturing the amazing views you see to show them off on Instagram 😉
Look out for some value for money power banks and chargers at our favorite online store- Amazon.
PUT THE ACCESSORIES IN A PILL BOX:- There is always a chance of accessories getting tangled or worse, you lose them. So place them in a pill box. Alternatively, you can put them in a small pouch.
TAKE OFF THE WRINKLED CLOTHES:- Learn how to pack the clothes that have a chance of getting wrinkled. Since clothes get wrinkled due to friction; you can place a plastic sheet on them and fold. Use this for all the clothes and pack them in a plastic bag, before putting it in the suitcase.
PUT THE HEAVIER THINGS FIRST:- Keeping the heavier things at the bottom decreases the pressure. Thus, making it easier for you to pull the trolley.
PUT THE SHOES IN A SHOWER CAP:- Travelling means coming back with messy shoes. So why not put them in a shower bag and avoid the trouble. Also, you can put your shocks inside the shoes.
TAKE CARE OF YOUR COSMETICS:- Carry all the cosmetics in a separate bag. You won't like the idea of the foundation stains on your crisp white shirt.
GET PACKING CUBES:- Sometimes, you want to carry certain things but don't want to overload your luggage. Packing cubes are there for your rescue. Stuff them with your documents, undergarments or more.               Shop for packing cubes here.
LEARN THE LOCAL LANGUAGE:- While it's not necessary but it isn't a bad thought. You can learn the local language and communicate better. 
These hacks and essentials will definitely keep your travelling worries at bay and ensure a comfortable journey.
These were some really cool hacks shared by Ayushi, an avid traveller. Check out her travel tales here.
Adieu! Till we return with some more ideas for you.
If you too have some tips and hacks to share, comment below and if you have some ama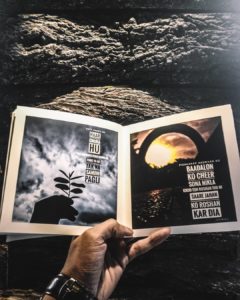 zing travel photos then get them printed in a Photobook for a flat discount of 30%. Use code- WANDER (valid for a limited period only.)
Also, get a Paytm travel voucher worth Rs.1000 on your order of a Zoomin Photobook.