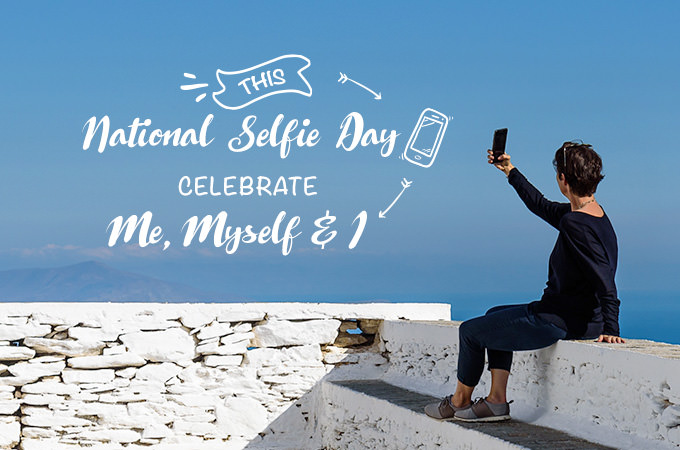 The perfect selfie isn't taken with a straight Smart Phone you need extra boosters. Here are four gear recommendations that'll help you take better selfies in no time. We break down the ultimate selfie gear guide and tell you what you need to snap the most unique, vibrant, perfect self-portraits.
Selfie Lens – For those DSLR shots
The lenses on phones have come really far, but to win selfie game that delivers DSLR quality photos, invest into a clip-on camera lens. Thse clip-on lens fits directly on smartphone.
The selfie remote- Click on one press
Never miss any moment for group photos and selves as well. This pocket-sized shutter, takes pictures with your phone from 30 feet away. The Selfie Bluetooth Wireless Remote is quiet easy to use, pair with phone and enjoy clicking pictures at one press. No more relying on self-timers or unsteady fingers.
Selfie Ring Light- Studio Light in Pocket
A dedicated selfie light on your phone will do wonders for your complexion. No matter how amazing your Phone is, the lighting is never going to be up to scratch and that's why a little clip-on light like this makes a world of difference to click selfies on-the-go.

Tripod- Capture better perspective.
Click great shots with the support and stability of a tripod, so you can be sure that you don't end up with blurry images from a shaky hand.
SNAP A SELFIE AND WIN SELFIE GEARS
So what are you waiting for, get snapping and stand a chance to win these cool selfie gears for free! Yes you read it right, post your selfie with #zoominmoments #zoomselfiesnap and follow us on Instagram or Facebook to win one of these goodies. Tag your 3 selfie buddies in the comment section of your post. The more photos you enter the more chances you have to win, SO GET SNAPPING! Every entry gets a Zoomin Gift Coupon for sure. Contest open from now on till 24th June, midnight. *** Make sure your account is PUBLIC else we won't be able to see your entry ***