We love clicking pictures. We love printing. We love sharing.
We love it further when you share your Zoomin prints & photos on Social Media & we see them all, we promise! Your love for quality printing, preserving your best memories & love for photography is beloved.
Here are our Power Customers from January & February 2021 who are celebrating the New Year with Things that matter the most. The times are different & we are glad that Zoomin prints helped you to re-connect with your family & friends. Looking at our customers getting creative with photography, spreading prints, revamping spaces & DIYs like never before made us realize that Never did we have the luxury of time to decorate our abodes like now. These power customers have won our hearts.
Read their stories and Follow us on Instagram 
You can be the next winner too. All you have to do is share your Zoomin received package of happiness on Instagram tagging us @zoominstories. Share your DIY, decor ideas, reactions, and gifting celebrations.
"Spend time by looking down at the camera roll & bringing those pictures to life. A personal #YearRewind ⁠looks best in a photobook." 
– Shivam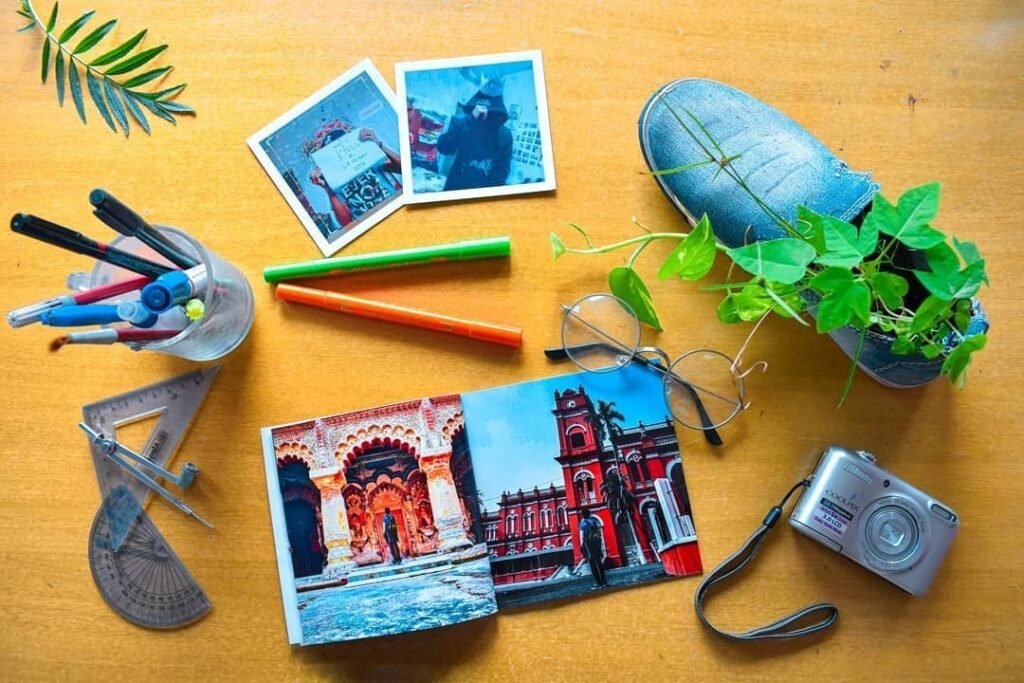 Printing something unique on my Photo Calendars that motivates me throughout the year and makes my every day more cheerful! This portrait calendar is a perfect choice to plan and I love how the prints are perforated i.e can be torn and used separately.
-Soumi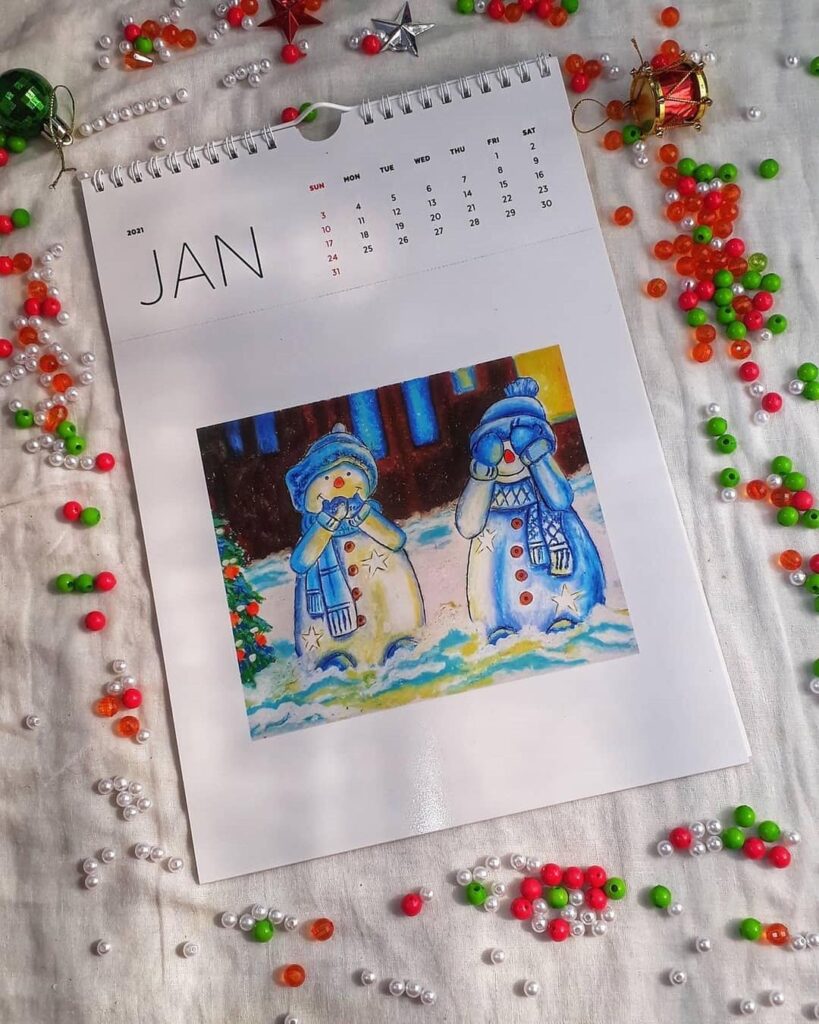 "I am very old school when it comes to certain things. One such thing being documenting pictures in an album.⁠⠀
So, when N was born I was decided – I'll regularly create albums of all the billion pictures we click. (I lose all my pictures when I change my phone, really terrible at all this digital management) 
So, early on I started creating folders of monthly birthdays, her "firsts", weekly updates of her growth, and then when I get time I keep editing these and get them printed. I've been using Zoomin to print these albums, haven't tried anything else, but the app works for me. You simply choose the size of the album, design, upload pictures, personalize it with some text, and done. They ship the albums quickly too.⁠⠀
Sharing a snapshot of the albums I've printed to date – 2 small hardcover albums and 2 big ones. ( Still have a lot pending, her 52 Week – weekly clicks, 2nd part of this year in Covid, and her firsts — ahhh)⁠⠀
I use this app called "baby pics" to make the pictures more fun by adding some details.⁠⠀
"N" loves looking at these every day and we share some smiles and laughs over it"⁠ 
-learningwithboo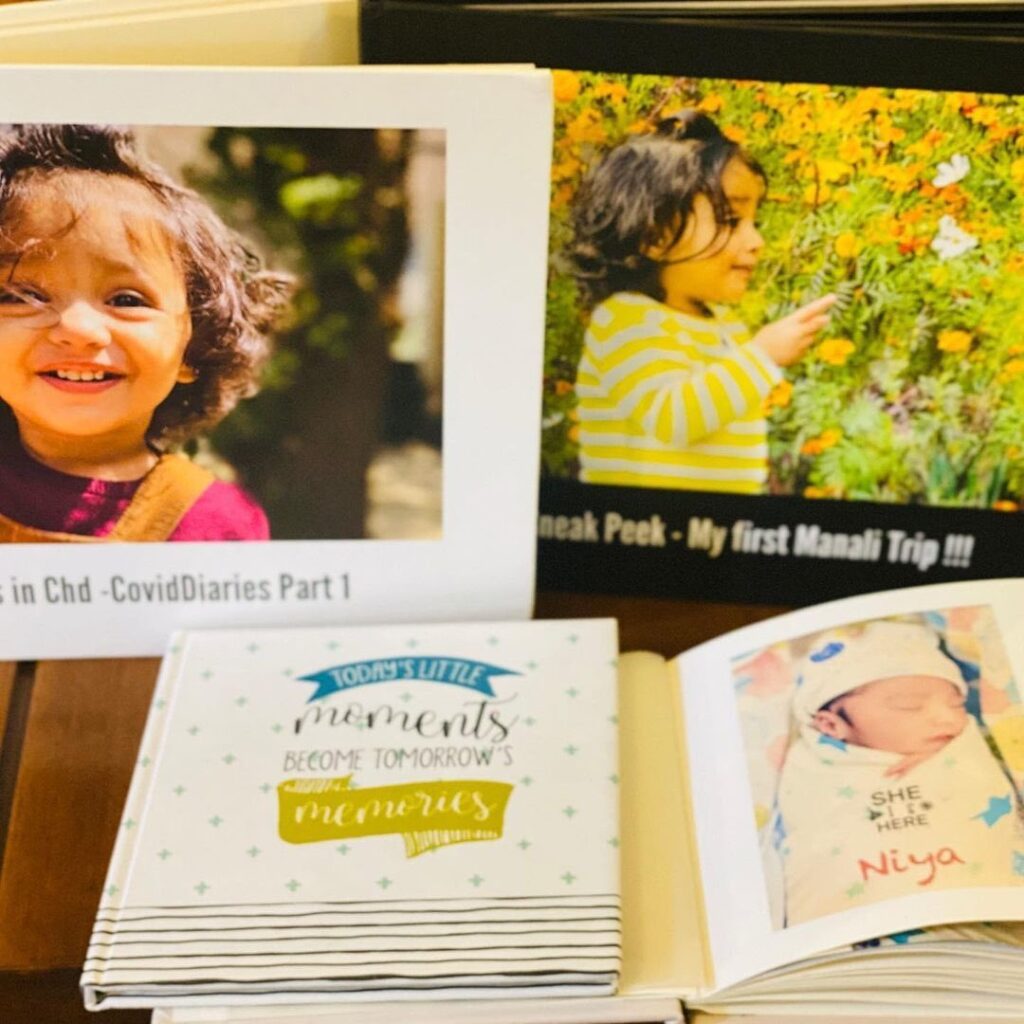 "Thank you @zoominstories for awesome photo prints of my Nephew 😊 Love the wide range of products on Zoomin!"
– Venkat Reddy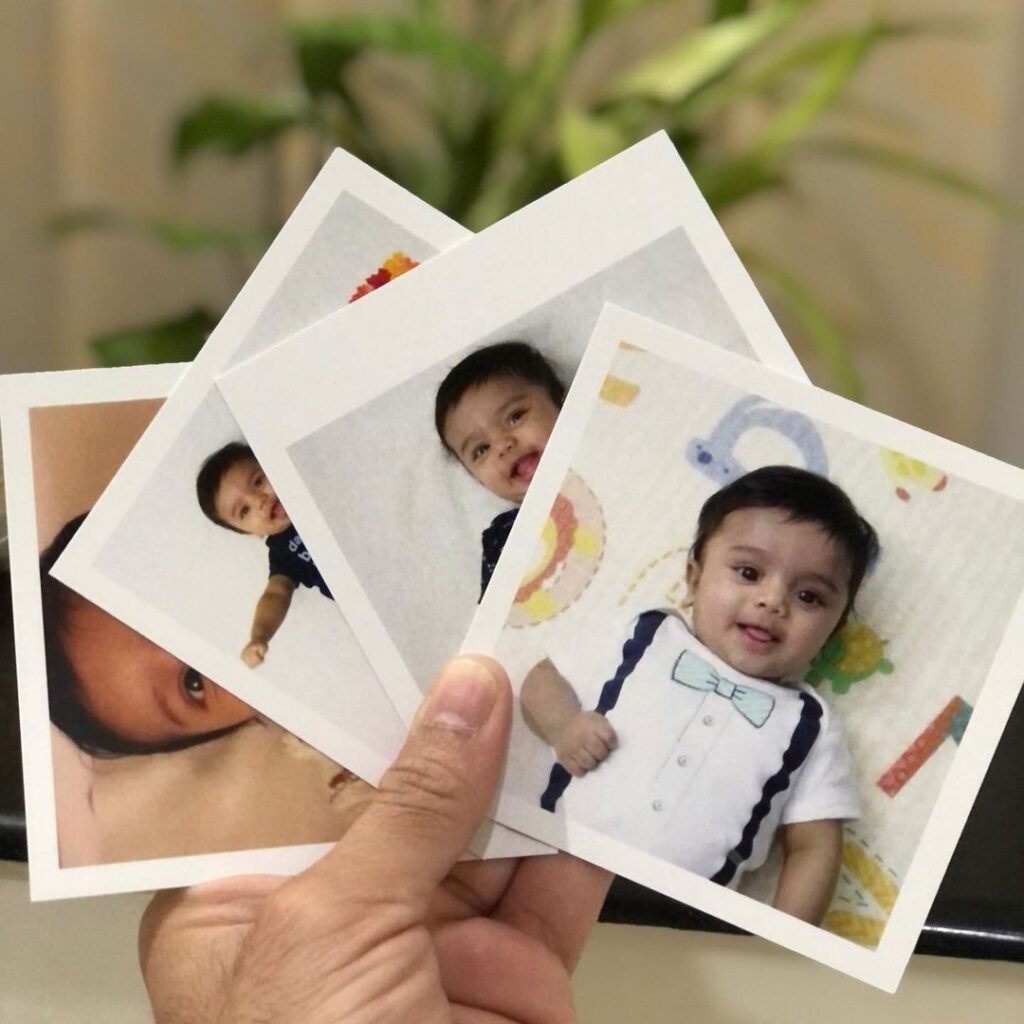 "More hard copy photos to preserve the love of my daughter's childhood.⁠ Love the zoomin platform as it's very easy & very meaningful. Upload pictures to the Zoomin app & they get them delivered to our doorstep. Moreover our precious memories in our hands."
-Sinusulai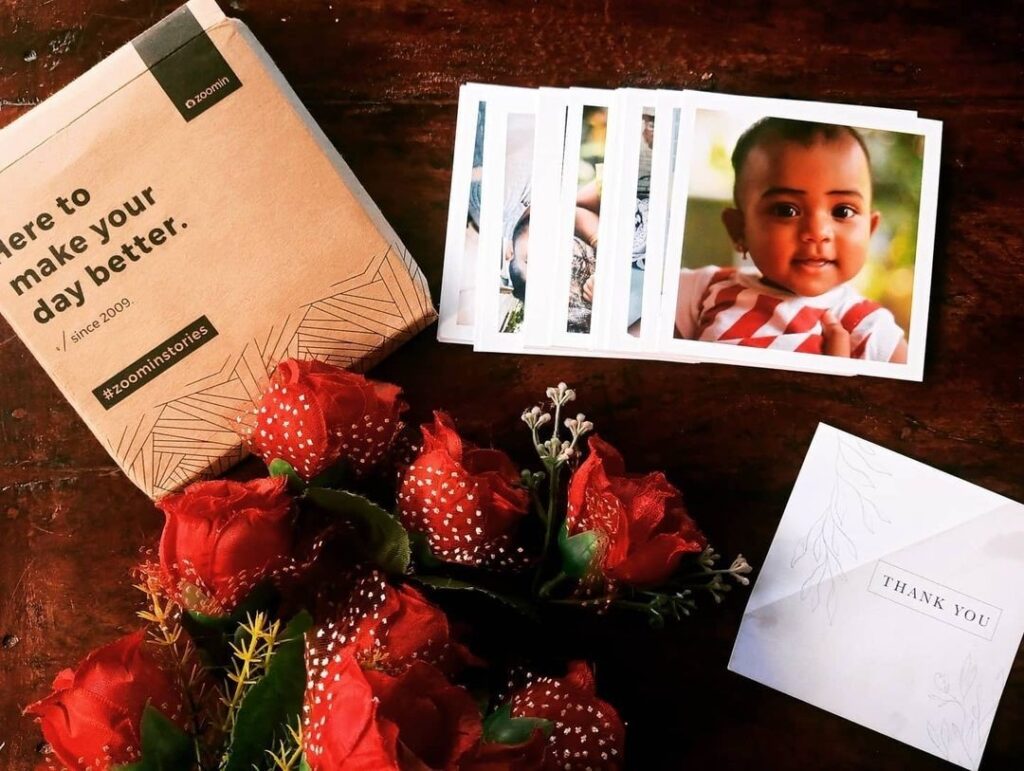 ⁠
"The best way to teach kids about love is to make them love themselves and hence we decided to get her a customized calendar with all her photos on it from @zoominstories " 
-Shruthi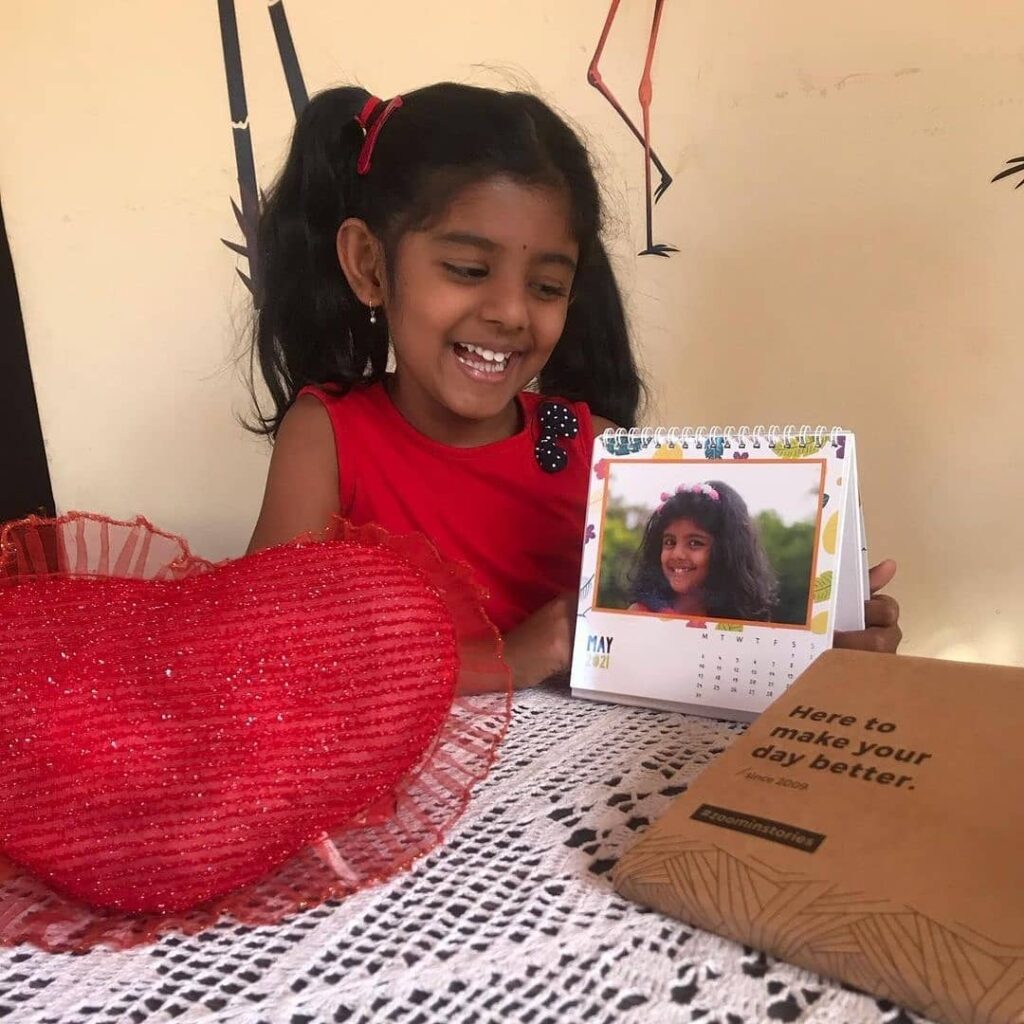 This is the first time I'm decorating a study space and I didn't know that organizing something would give me such peace. ✨⁠
I'm so happy about how this has turned out, and now what's left is to start reading in this wonderful space. 🌸⁠
Thank you @zoominstories for some amazing prints!⁠ 
-the_aureate_scalpel