Hello readers, how's your 2021 going so far? We hope it's going great, you are achieving your goal more or less and staying happy. But more of what we really really hope is you making new memories & hugging your loved ones.
At zoomin, we constantly thrive to bring in a memorable printing experience for you, and this time we are back with some wonderful launches that will make your many needs, easier. Many new additions to the decor and gifting category that not only will allure your home decor goals but also make the best gifts for you in the coming times. What's best? You can create them in a few minutes & sit back. We'll deliver it to you.
Behind-the-scenes at the passion that led us to create these new products
Zoomin products include a wide range of decor products that has been loved & used by our customers for the past decade. A keepsake that is also an artifact assures customers cherished usability while making a purchase. And we try hard to deliver the best in the box ( making it an out-of-the-box gift too) While we launched the luxury on a budget segment last year with Premium Framed Prints to start the dive at the personalized decor.
The response was great and customers loved decorating their homes with a variety of many shades and woody touches of modern, vintage & boho frame styles. Check out the collection here. 
Since then the team aimed to launch a new set of Colored framed prints. The desire to decorate a wall with colors and create a unique style of gallery wall has increased. Gone are the times where one is satisfied with a wall full of black mat frames. With the appreciation and need to document life, framed prints are a big yes when you wish to decorate your walls with style, memories & of course colors.
The next unique product at zoomin is Metal prints. With the plan to infuse a designer theme on metal prints we were very excited to see designs getting imprinted on metals. The themes look beautiful & give customers a wider option to choose gifts. The themes make your every metal print unique and a must-have-must-gift product.
Square prints are the most loved product at zoomin. And we always wanted to add more uniqueness to it. And that's how we first added designer borders making them more display-ready. We remember last year in 2020 before the lockdown announced the entire team was discussing if we want to frame the 4×4 prints. And this year we have it in the store 🙂 We named it the Basic Framed Print which is available in 3 upgrade options.
A look at the new additions to the house
Spending the major time at home in 2020 and now during weekends Rita & Aanand felt the urge to revamp their home. Looking at Pinterest home decors, they always felt it would be easy to create one for their abode too. But going out and shopping for decor products was not cost-effective nor time-saving. Also at different occasions like birthdays and parties, they find it difficult to shop for a gift that will actually make their partner happy & feel special. Scratching heads leads to nowhere but only procrastination and the same old surprise.
Do you feel this is your story?
Our products are here to make your life easier. With options & the ease of ordering this is worth your time & money.
Metal print themes
Designer themes on metal? That's too much amazement and beauty in a single keepsake. These themes make the metal shine with a purpose. Designs so versatile that'll go with your every occasion, surprise, photos. Themes category include travel, baby, family, classic, love. Comes with a frosted acrylic stand to place the metal.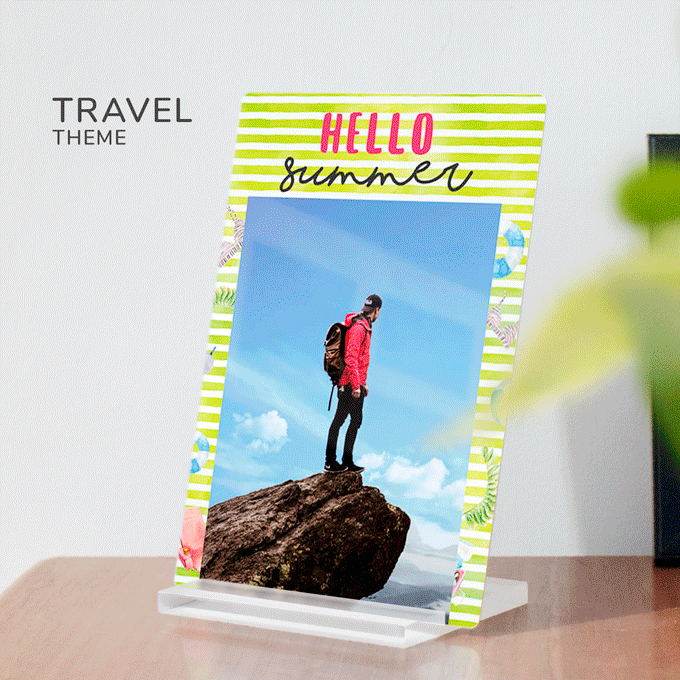 Metal layouts 
Now select up to 5 pictures for your metals. This layout helps you to create a story with multiple pictures on a single frame. Comes with a frosted acrylic stand to place the metal.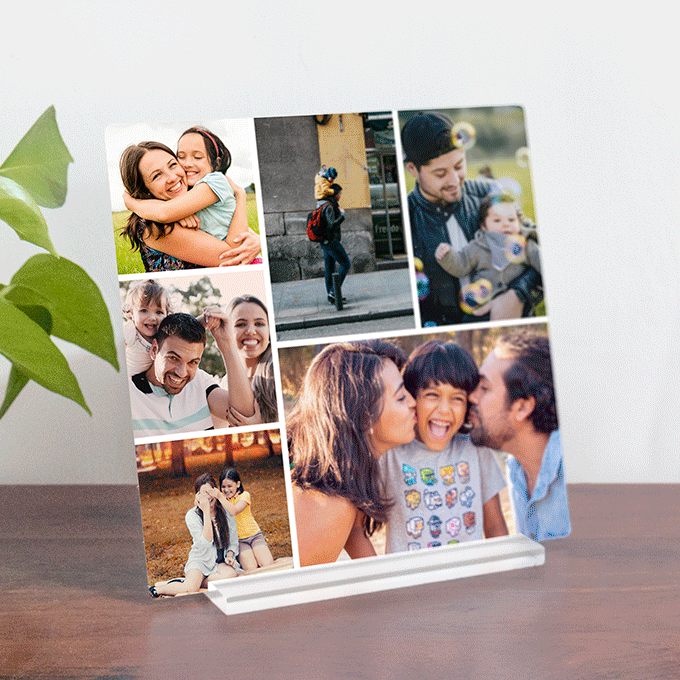 Colored frames
The best way to add colors to your wall is now our Colored framed prints. Comes in 6 different shades that'll make the best addition to your walls. Looking to create a colorful gallery wall? Choose from different sizes & colors. Know more about creating gallery walls from scratch.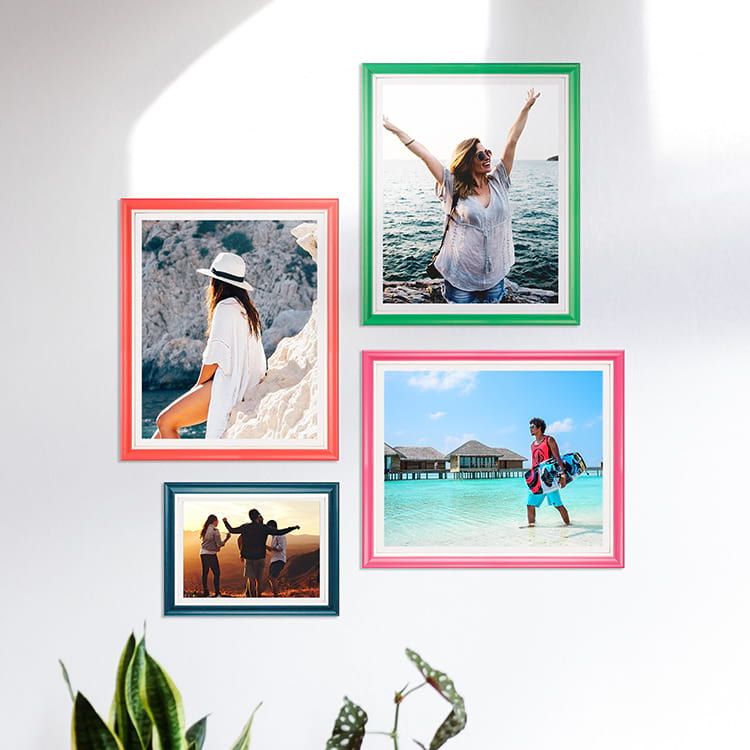 Basic frames
 A cute addition to the frames collection is this piece that makes the perfect go-to gift and a companion for your home. Print those moments you wish to keep forever with you. A classic black frame is a big yes for any occasion & corner. This is a keepsake that will add charm & solitude to your home. The perfect size for any tabletop or to create a minimalist gallery wall.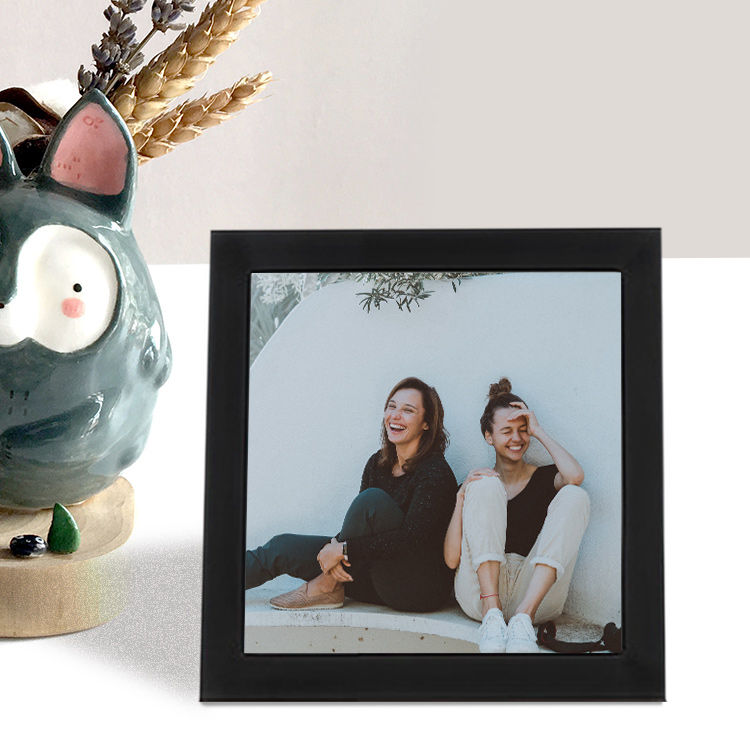 New colors for mugs
Colors inside mugs are now available with more 4 new colors. Orange, Maroon, Black, Green
 Born out of pure passion for storytelling & printing Zoomin branched out by creating Zooboo and ZBS
What is Zooboo?
Personalized storybooks for kids 0-8 yrs age.
We seek to spark curiosity in the minds of young children and encourage learning through these books. We also aim to instill confidence, creativity and give children a broader perspective about their surroundings. The stories & illustrations are designed to inspire. Besides making them fall in love with reading our objective is to contribute to their growth and become their best childhood memory.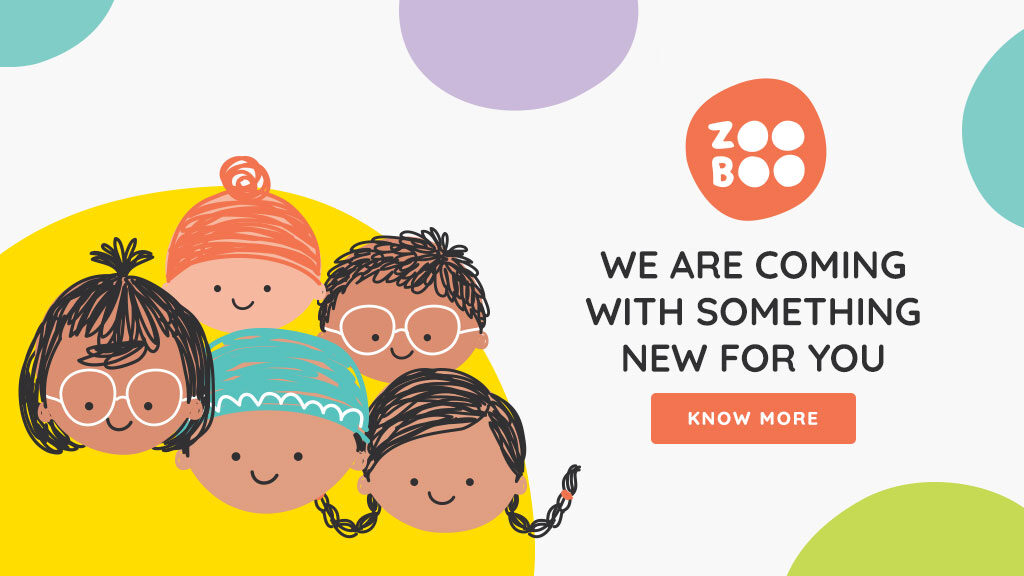 What's a personalized Storybook?
Every child becomes the hero of their own story at Zooboo. Each book is personalized with the name of your child on the cover and throughout the story. Pick a girl or a boy character, add your child's name and leave the rest to us.
KNOW MORE
What is Zoomin Business Solutions ( ZBS)?


A one-stop-shop for all your business essentials. You can easily create Visiting cards, letterheads, brochures, T-Shirts, posters, flyers & invitations. NOW LIVE!
Zoomin has collaborated with the design giant Canva to offer you a one-stop-shop for all your Business essentials. Through this collaboration, we are offering a library full of creative &customized designs on high-quality prints that leaves a mark. Accelerate the growth of your business with the right products that your business needs. Explore hundreds of professionally-designed templates. Personalize them with themes using user-friendly design tools. Set the right tone for your brand through millions of free images and illustrations. Make your creations delightful with our library of premium images, icons, illustrations, and graphics. Everything you need to make that ultimate creative for your business, now at your fingertips.