Good stationery lifts up mood & brings hope of achievement in our lives. Diaries & Notebooks have been our proud & helpful companion for ages. It not only adds charm to the desk but the smell of new pages soothes the senses, turning crisp pages and writing a little more is satisfying, scribbling autographs on the last page cover is mandatory while doodling during a boring online class or google meet is a rescue. Urged to open a freshly designed new notebook & write a little?
Zoomin has happily launched its new addition to the stationery list, DESIGNER NOTEBOOKS. And we can't get over its beauty. A paradise for those who thrive on being organized, loves to jot notes, to-dos, make plans & write secrets, set goals & write dreams, have a pep talk in the middle of the night, or just talk to oneself. It will be there for you during all your good & bad times. The ideal friend we all need, right?
This new season, welcome your new companion 🙂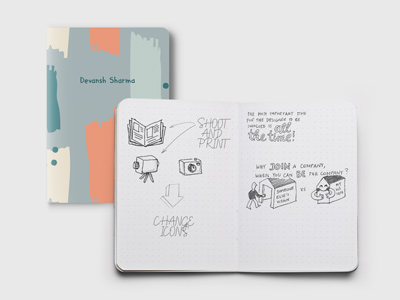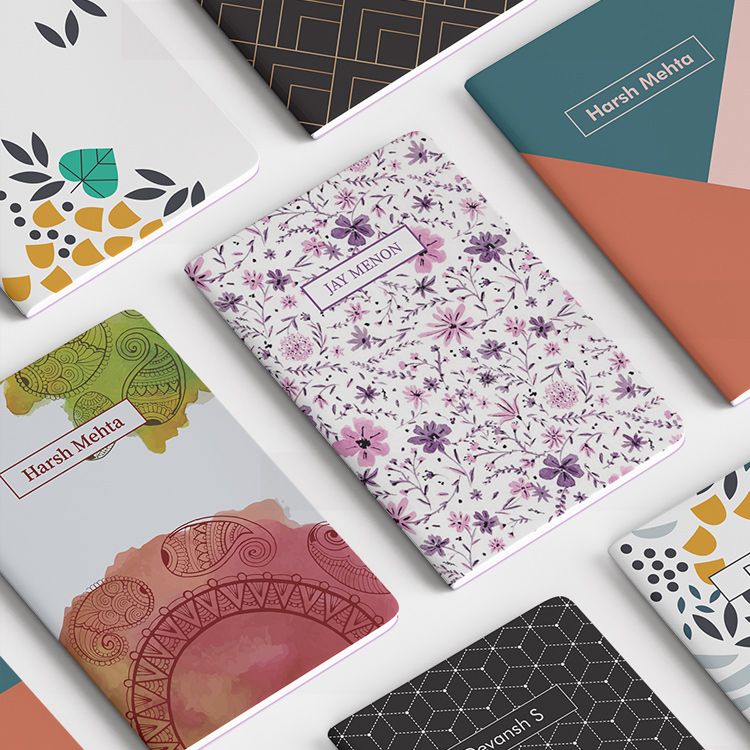 Top Features
Name Customisation – Give your notebook a name. Customize it as you want, with your name, your blog's name, or one for your new youtube channel. With customization turn it to anything you love.
Designer Themes – With a variety of designs to suit every personality, from florals to classics & geometric designs…this set of notebooks will lift up the mood of your desk.
Choose Page Style – Lined, grid, or plain? Choose the page style as per your use. If you like art journaling go for the plain ones.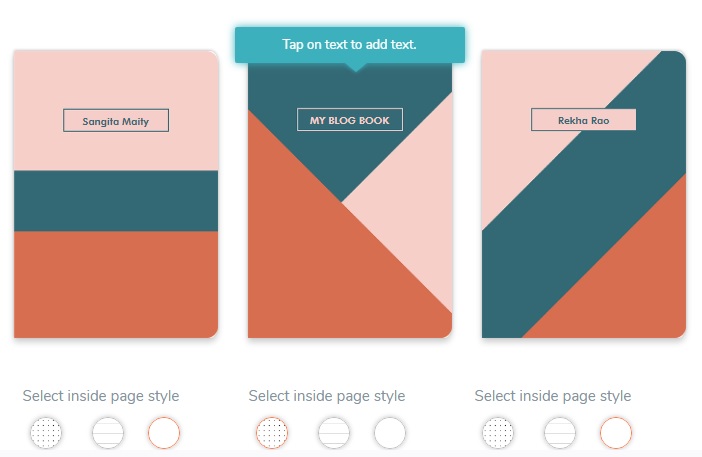 Features
Each book includes 60 inside pages in A5 size.
Choose from lined, grid, or plain inside pages.
Printed on 100GSM white matte paper.
Lush Matte Cover.
3 notebooks in a set.
From personal use to office use, our colorful & fun range of notebooks are made to help you.
Themes for your every mood & purpose.
How about entering in mindfulness & tranquility every day? These Beautiful notebooks will certainly save your meditation time.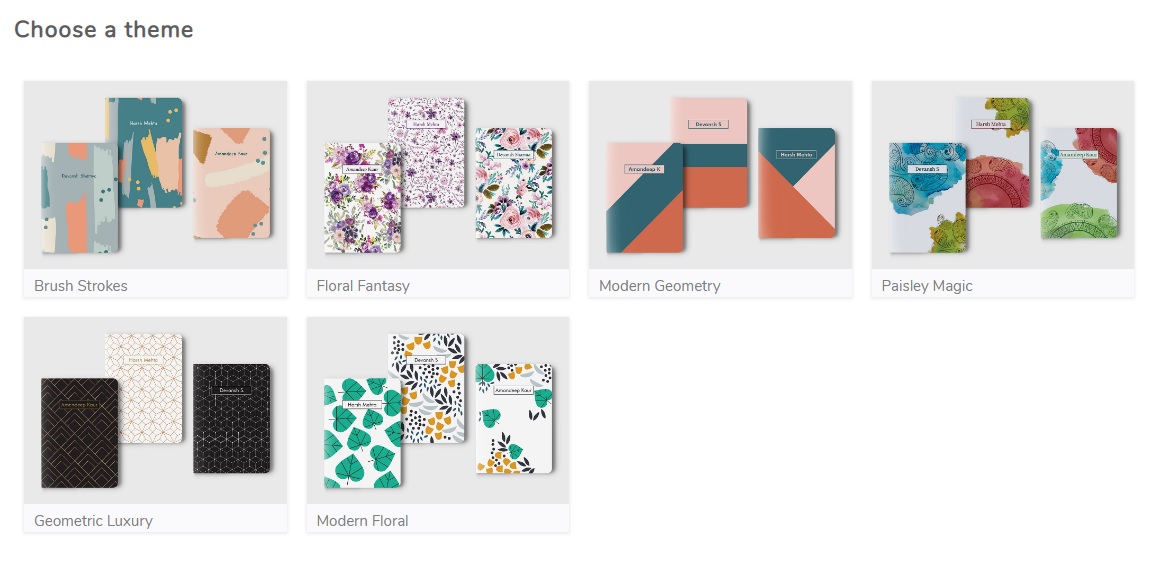 Gifting? We have it all for every personality.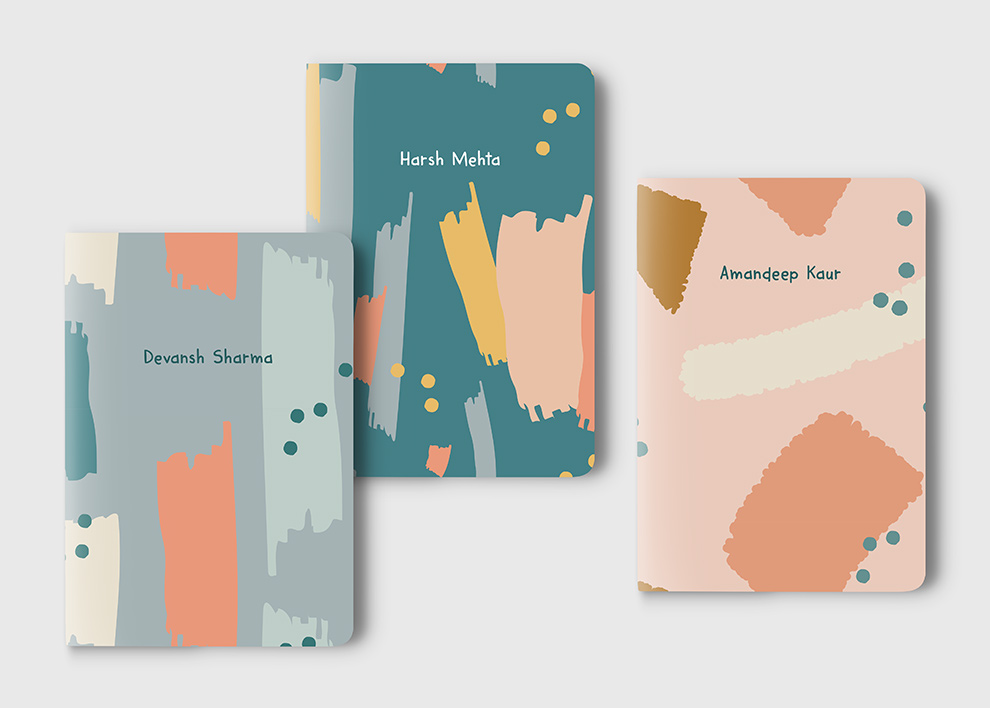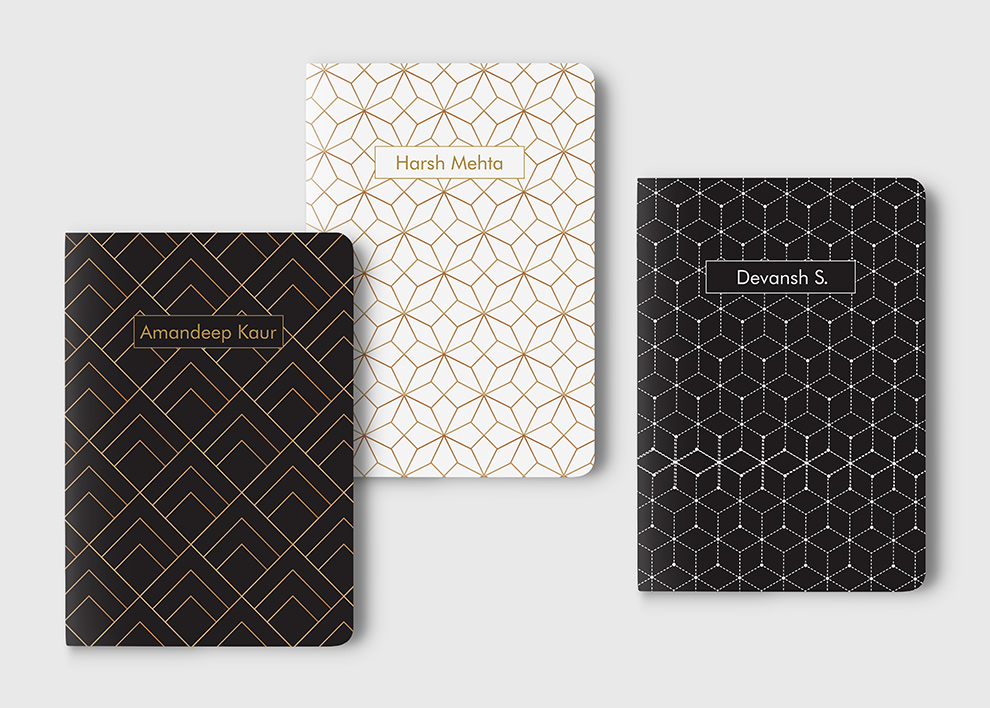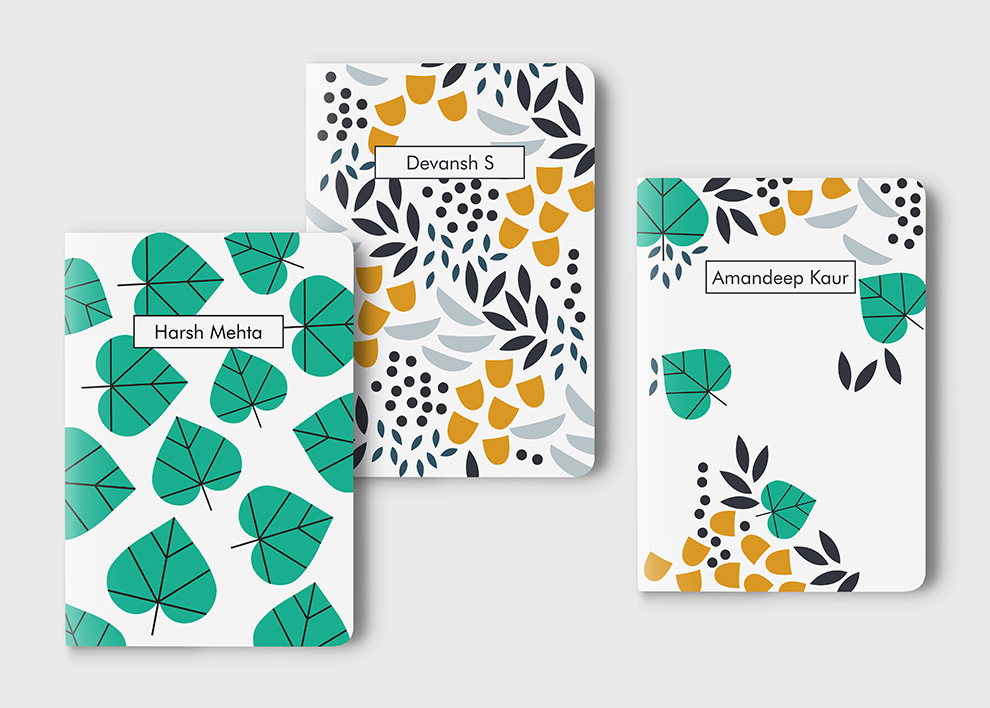 Using Notebooks. Explore yourself a little more!
Journaling 
Journaling is a beautiful art which boosts your mindfulness & creative bugs. Spending time with what you love the most & seeing it breathe colors on papers is satisfying. Start journaling and exploring more about yourself.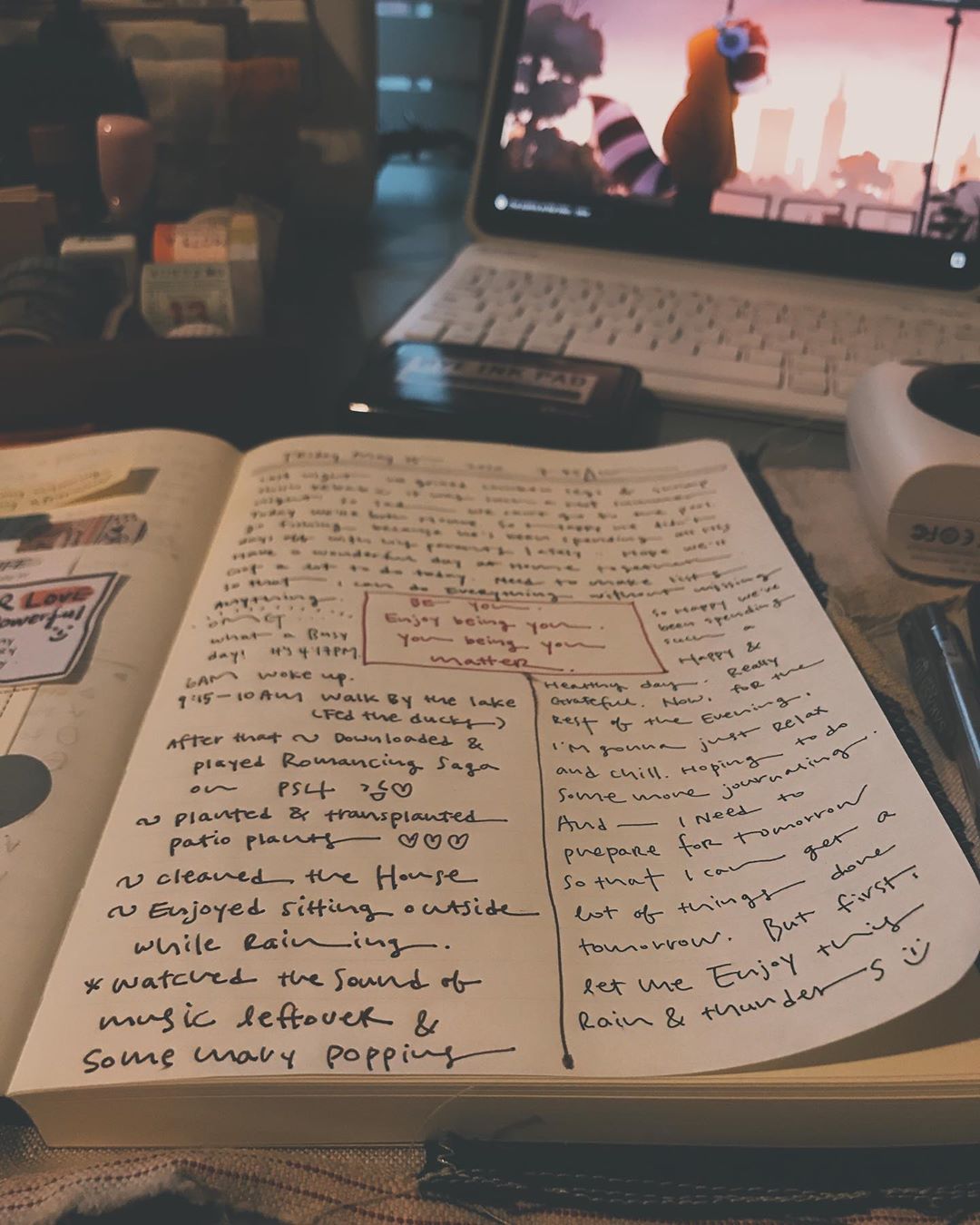 Picture by @miavibes
Inspired to write.
To-do lists, your most vivid dreams, your tasks for the entire family, that film script that you always wanted to write – our beautiful notebooks will adapt to any task.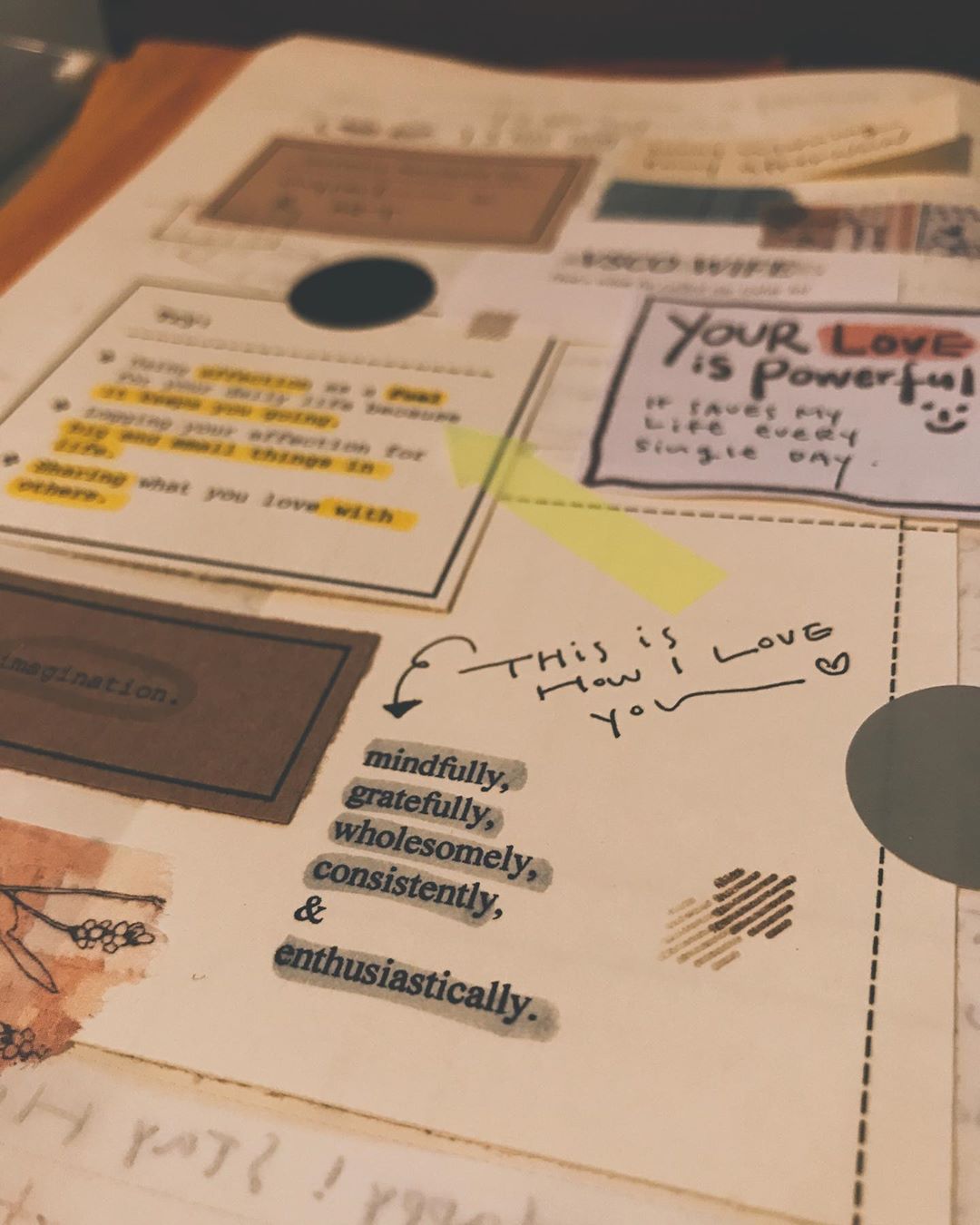 Art stories. 
Pen down your doodles, illustrations & the comic stories you always wanted to draft.
Your friend in need.
There is nothing easeful than quicky taking a pen and jotting the things that matter, cutting out worries of losing it, chaotic keyboard spelling errors, or the auto-correct playing with you.
Your friend who is all ears to you…may it be your babbling, the times of your personal pep talks, or the hours of confused hues. Whatever irks you, write it down. Because that's where the solution lies. Within you. In the midst of all chaos.
SAY YES TO GOOD DAYS. CREATE NOW