Team Zoomin is excited to present to you the latest addition in our Product Catalog: Customized Photo Cushions!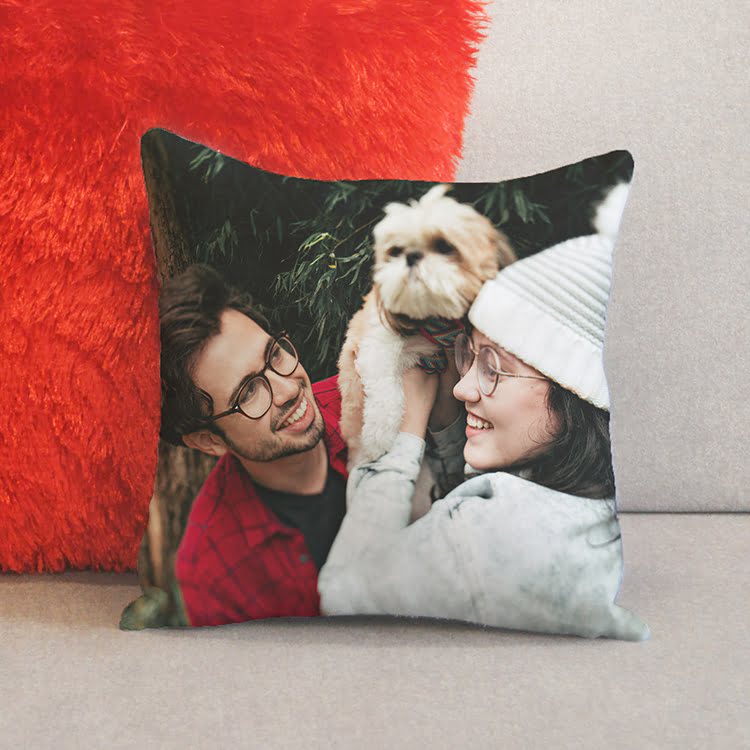 They say every photograph tells a story. This saying is so very true, but the way in which we view photographs and images is constantly changing. A special memory can be held on to (quite literally!) through a squishy little throw pillow. Use these to make a statement and create the vibe you want in your homes.
Why you will LOVE our new Photo Cushions:
Tip: Use any of the free designing tools like Canva to create your own choice of designs. Save them as jpeg or png and upload your creations here. Voila, you got yourself a beautifully customized throw that you can use as a Decor piece anywhere in your house!
Here are some design ideas that we created on Canva (Free account, Not Pro). Try creating something for yourself too!
A Photo Cushion makes for the perfect birthday gift, anniversary gift, valentine's gift, 'get-well-soon' gift, 'brides-maid' favours, house-warming gift & more! What's great is that kids, friends, elders – everyone sees to love it!
Zoomin tip: Opt for a candid photo if you're gifting this to someone. And go for some cushions with statement quotes or designs and some with photos for your own Home Decor!
Create yours now at a special launch offer of FLAT25% off here! Use code CUPID at checkout
Wouldn't you love to create your favourite cushions on your own like this one!