"And suddenly you just know it's time to start new and trust the magic of beginnings"
We all love new beginnings for how it adds new seasons, freshness & of course, new dates. A fresh new start to embrace the new chances, a better you, and a whole 365 days to plan your best life.
This year achieve everything you want to but more importantly, stay connected to the ones who add meaning to your life.  We won't ask you where you see yourself in the coming years… but WHO do you want to be this year, For the ones who matter to you? 
This 2021, be the best for the ones you really care about.
Dad's love and mom's warmth. Best friend's laughter and partner's courage. The happy healthy person for self and a kinder being to the world. 
With more self-love, embracing imperfections & celebrating little things… Let's plan happiness & beat the hurdles. Our wide range of Calendars is ready to help you spring into action with positivity.
Let's co-create the right calendar for you.
---
LET'S SEE IT FROM THE TOPÂ 
The calendars are mainly divided into 2 major categories of Wall & Desktop styles. There are 3 different sizes for the desktop version & another 3 totally different & unique calendars in the Wall versions. And then there's a calendar which we are still thinking to categorize. It's the Magnet Calendar.
So the first thing to decide is which version will suit your home?
If you have enough space for artifacts or an open cabinet go for Desktop styles.
If you are looking to hang around a big calendar you know it's a Wall style for you.
If you are looking to gift someone & don't know about their choices – go for the Magnet style.
Basically, all these calendars are for everyone & if you don't know what to buy, listen to your heart 🙂
Desktop Calendars are best to rock on any surface. You can revamp your home office, kitchen corner, kid's room, or your dining table with them.
Wall Calendars are a win-win for people who love to buy multi-purpose products. Our wall mount calendars come with the power of efficiency. You can reuse the prints, make notes. What's better than to have a yearly calendar with pictures that satiate your everyday fun but also adds to your photo collection. #Reuse
The Magnet Calendar is a cute accessory that fits every personality. You can plan well with this minimal craft.
---
PICTURES SELECTION
We have tons of pictures from this memorable year ready to be placed in each month.
Select a mix of pictures if you are printing one calendar. Include all your favorite shots. Don't miss those morning chai moments, your best 2020 food shots & lockdown memories.
If printing multiple calendars – Go theme-wise for each room. Create a festivity calendar, kid's pictures for one, couple or family pictures for another, photography & your favorite quotes.
With our ongoing offers, grab multiple calendars for your home & gifting needs. You can also order in bulk for your bigger families ( minimum unit – 50) Write to us at bulkorders@zoomin.com
---
THE UNIQUE TRIBEÂ 
A unique tribe that stems from immense designs to fit every home & personality. Classifying each calendar & it's special features for you to pick the right one.
A perfect square calendar in 6''x 6'' size. It looks super cute, thanks to its dimensions. The classic traditional sized piece. The picture layout options will change as per the theme you choose. Printed on 250 GSM Glossy paper with optional upgrade to Premium Non-tearable or Lush Matte archival paper. Never forget a birthday or anniversary again.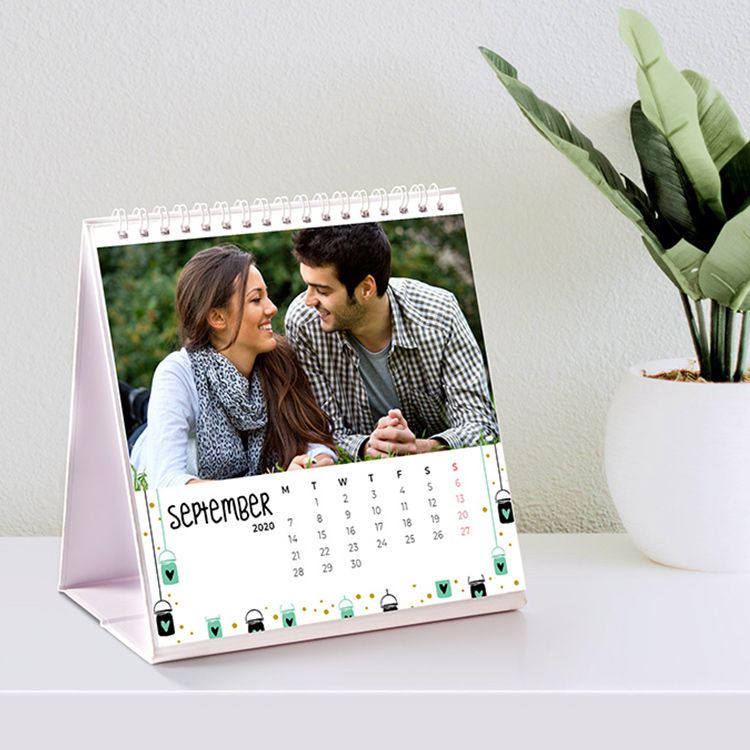 It's 8'' tall x 6'' wide. This looks fabulous due to its dimensions. The picture layout options will change as per the theme you choose. Printed on 250 GSM Glossy paper with optional upgrade to Premium Non-tearable or Lush Matte archival paper. You'll get to look back on great memories as you get set to create dozens of new ones!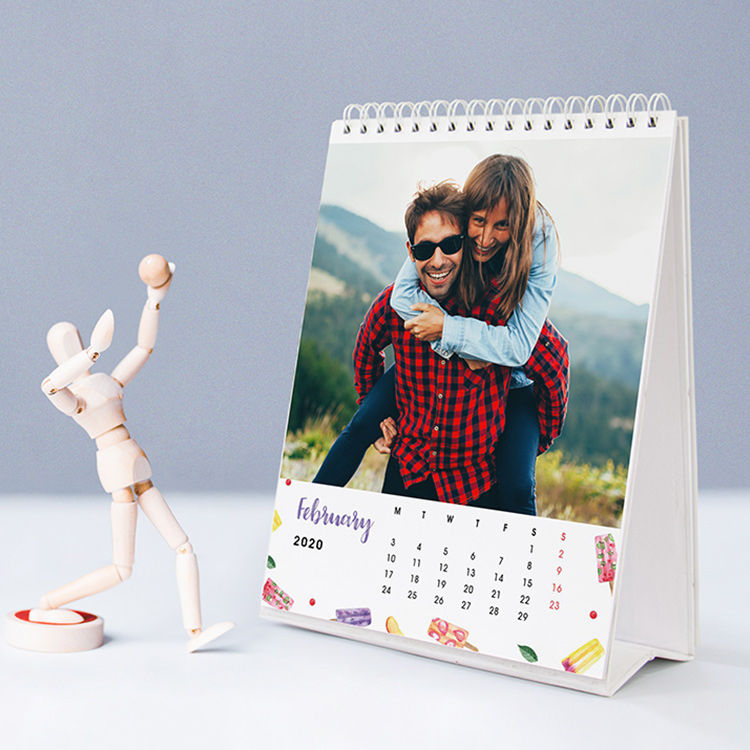 This calendar was added to the deck last year & has been loved since then. It's a unique modern sized calendar, 10'' wide x 4.5'' tall. The landscape view looks charming in every space. Who thought you'd be excited to get to the plan!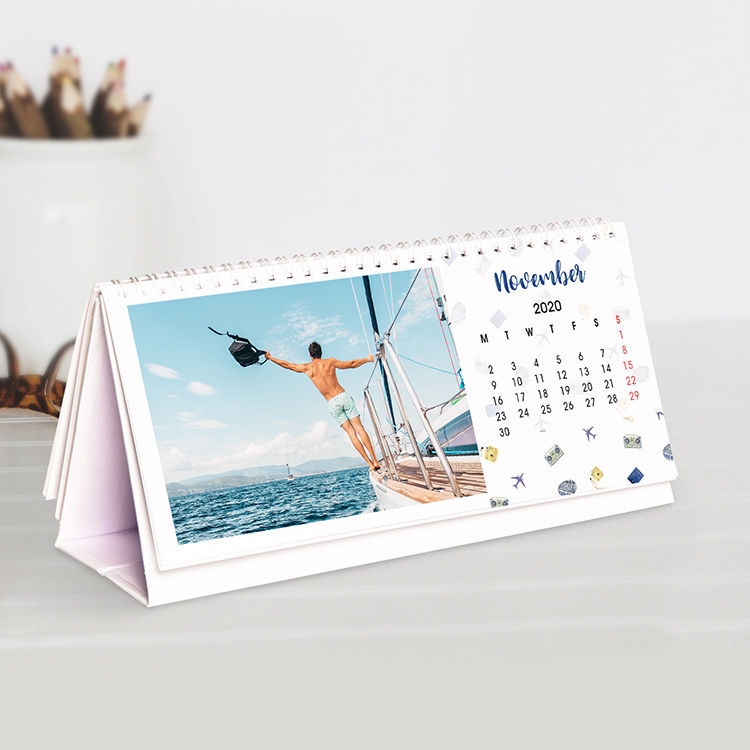 This calendar is an absolute stunner. With a portrait size of 8.25'' wide x 12'' tall, the pages are very crisp & beautifies each picture. It comes with a perforated page which can be reused as an individual print, at the end of each month. Yes! There's a cute holder pin to blend in your wall at arrival.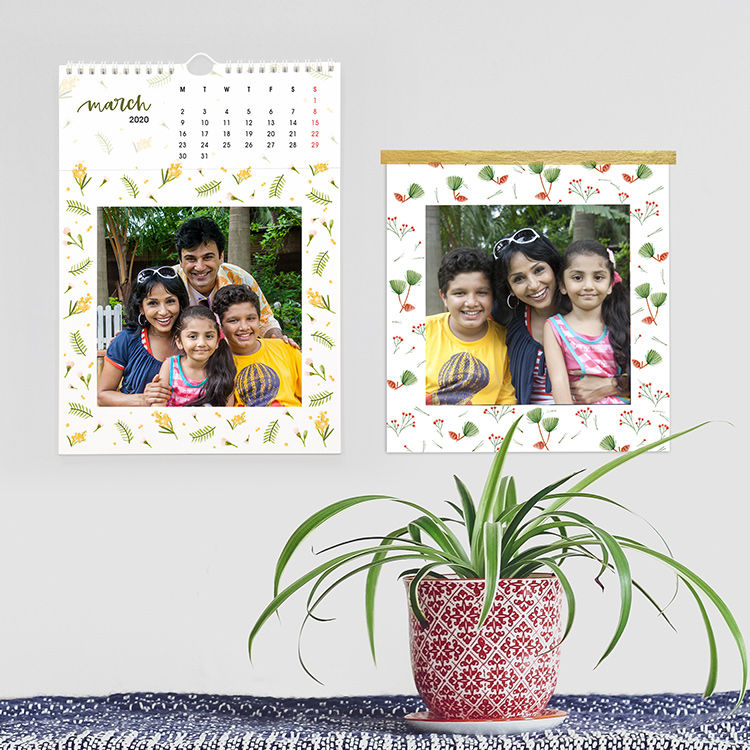 Oh So 2021! This huge calendar i.e 11.5'' wide x 8.25'' tall is a must for everyone. The picture layout options make the display look vivid. Grids to mark birthdays & important occasions.
If you are someone for whom Calendar is the default planner then this is your stop. You can mark dates, note your billing deadlines, write notes & plan your days.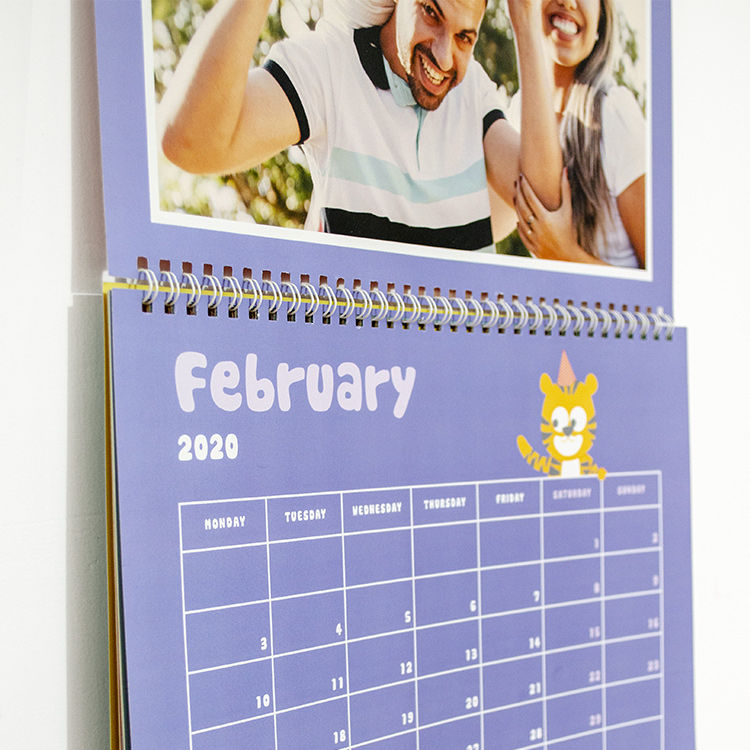 Is it a poster or a calendar? It's both! If you are a Minimalist, this is the right calendar for you. Stylish & classic themed poster calendar to fit in every pocket. With the month spread across a single page in the lap of thematic elements, enjoy the feel of your personal poster.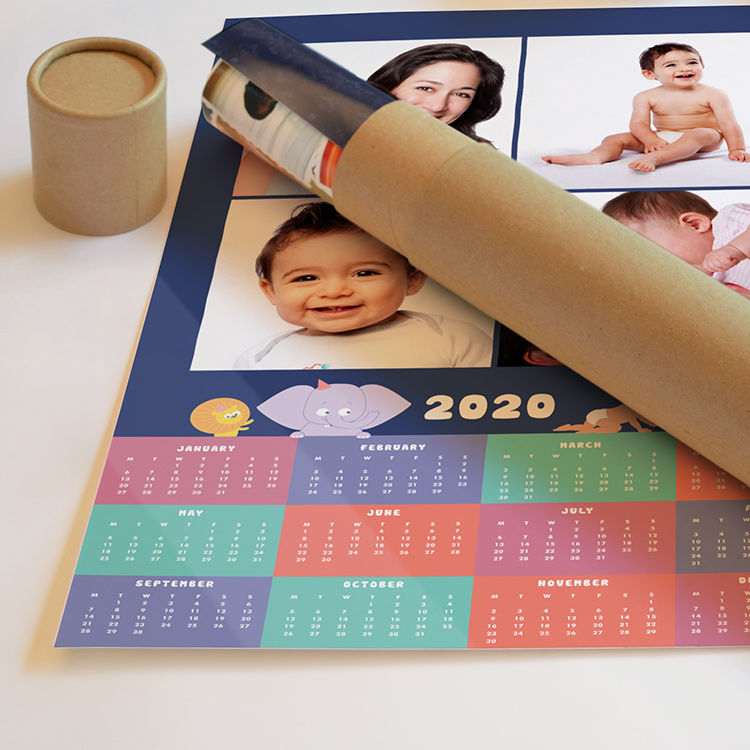 Yeah, it's a magnetic calendar. Make someone's dreams come true with a magnet calendar unlike any other. Just what you need to treat that special someone who has everything. This is 5.75" tall x 8" wide.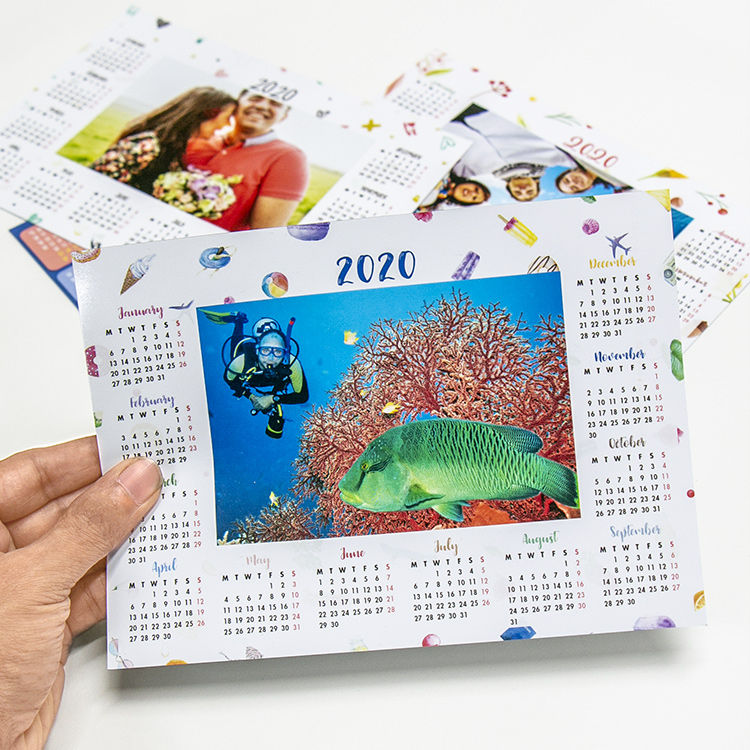 For the love of pictures on magnets, our magnetic calendar surrounds your pictures with dates & serene themes. Perfect for your metallics & fridge. Makes the best gift for the favorite chef of your life.
---
THEMES FOR YOUR CALENDARÂ 
It's a new year of hopes. Let's rejuvenate with themes that add beauty & life to your pictures.
FAMILY
This theme have the maximum number of themes for everyone who is family, support & love to you.
Dedicated themes for Mom, Dad, friends, your partner in crime, your support system.
Themes like celebrating together, happy days, shades of joy, colors burst, stars & glitters are for all your pictures. These themes are new, has meaningful one liners & our most favourite.
There's also a floral moments & moments of life designs with thoughtful messages.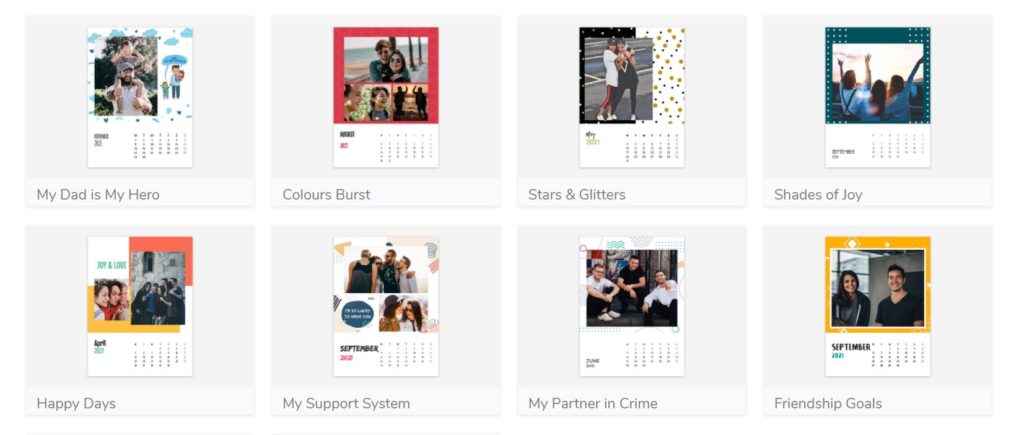 CLASSIC
If you want a simple calendar with no themes you can always choose the classic white. All other things remain the same.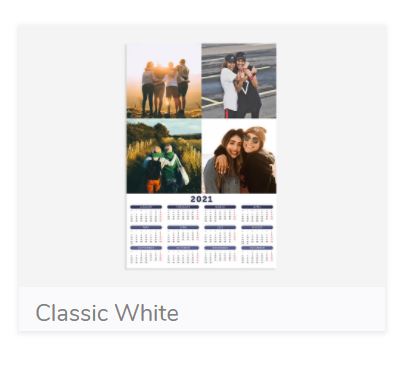 BABY
The baby theme is an ideal pick for your kids. It comes with 2 designs & beautiful illustrations of animals, baby cartoons & other elements.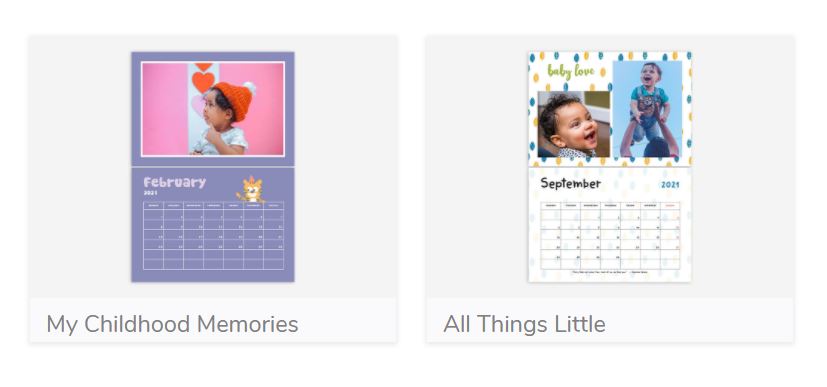 LOVE
Feel the love all year with these cute, thoughtful themes that adds the right vibe to your room.
Theme – Moon & back, romantic cartoons have many illustrations on a white background. If you wanna say them I love you every day.
Theme – Flowers for you & heart xo is a simple romantic design. Ideal for minimalists.
Theme – Fruitful is the most unique with some cheesy lines like " You are the apple of my eyes". Just to make your partner grin at the right times.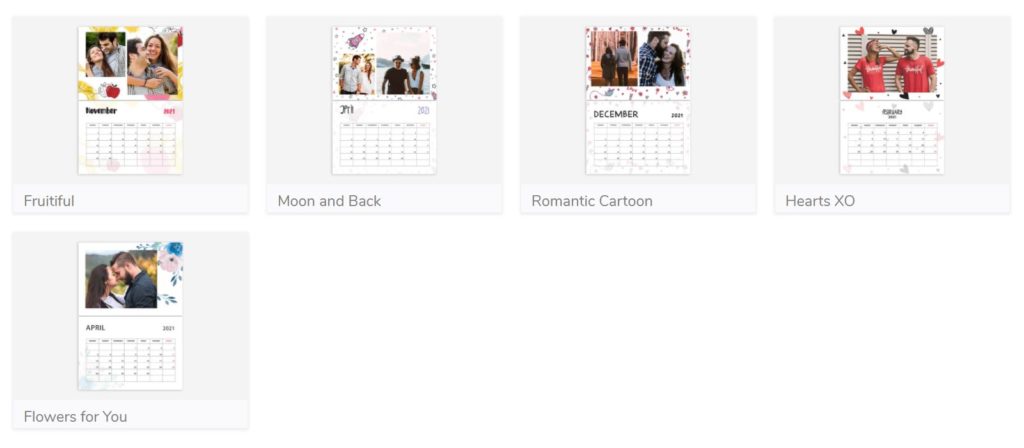 TRAVEL
For all the travel lovers…how about seeing your travel memoirs all year? There are 3 themes to satiate your travel hunger.
Get inspired with the Go for adventure theme.
2 summer themes with travel illustrations to make you pack your bags. How lovely would it be to plan your travels around a travel themed calendar?

WEDDING
For all the newlyweds this year, it's time to celebrate your first new year together. And what's perfect than a wedding-themed calendar for the best memories of your life.
If you like dark colors go for Our wedding story & Classic floret.
Theme – The golden story & serene feelings are meant for every couple who wants to picture their wedding pictures in a unique product.

---
Get ready for 2021 with the Right Calendar for you. Polish your Home decor, gift everyone you know, gift yourself ( we won't tell anyone).
 Stock up & Wrap up giftings early this time. With this guide, smoothen your printing experience.