What's the best way to restart your life? A Planner.
The best way to keep a bird's eye on your daily actions is to use a Planner. Write your to-dos & never forget important things to complete. We all need a planner.
A new year is highly special because it doesn't come every day. It calls for new hopes, chances that life bestows upon us to restart our life. Time flies and often we lack behind on achieving our goals & dreams. Happily, we procrastinate & push it to the next year. Succeding becomes easy when one knows in-depth about the actions taken. This year say no to procrastination. Say yes to success!
 One can achieve nothing without consistency & patience. Always remember 0.5 is better than 0 and this will help you to conquer your goals. The happiness of ticking off a task on your planner rejoices your day and you live more when you plan.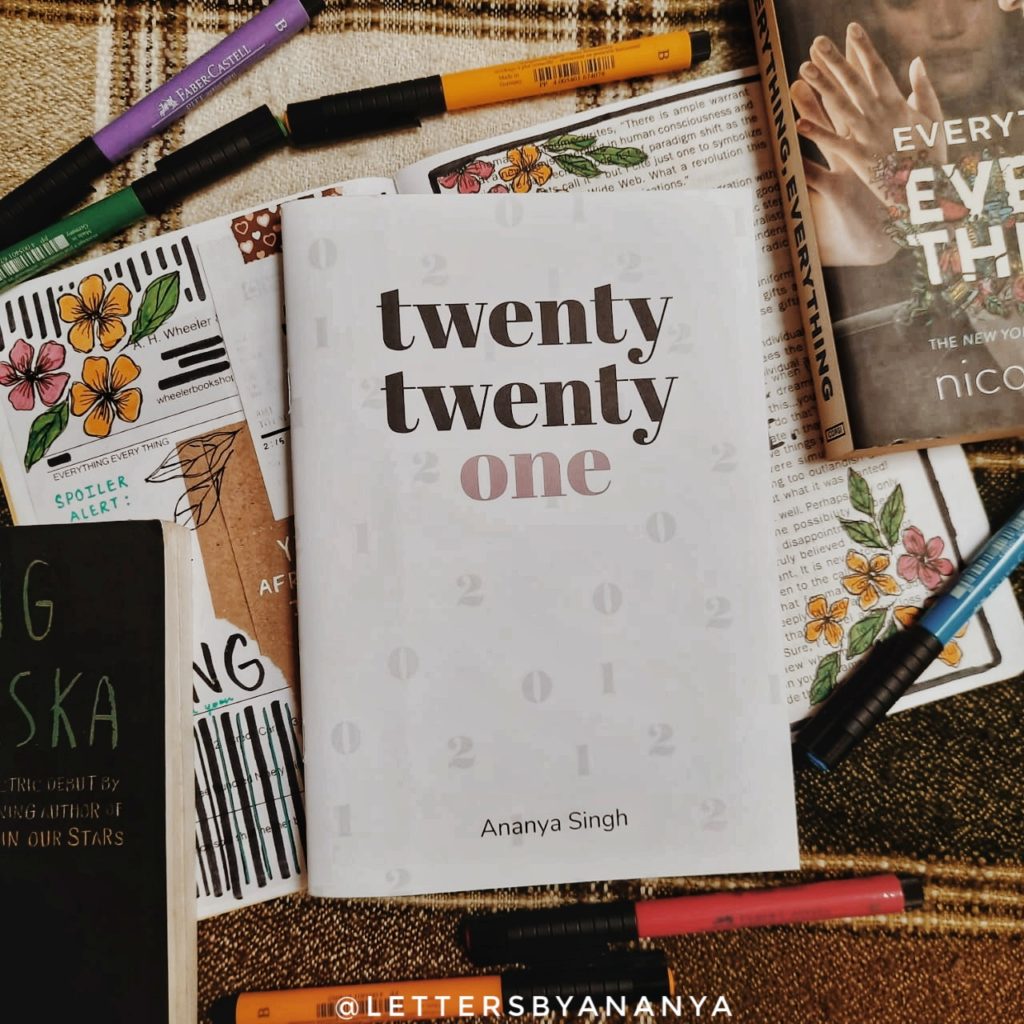 ---
Let your days be proud of you.
The Personalized Planner 2021 will inspire you to take charge of your life. Designed in a non-chaotic, minimalist style, this planner will make you addicted to planning. If you want to fix your schedules ( which is obviously messed up for all), get back to pursuing your lost hobbies, managing your life-work balance … this is all you need to get started & achieve success.
Without analyzing and observing your daily actions you will waste time and lose many chances to improve. A planner helps you to stay on track & observe your growth with daily analysis.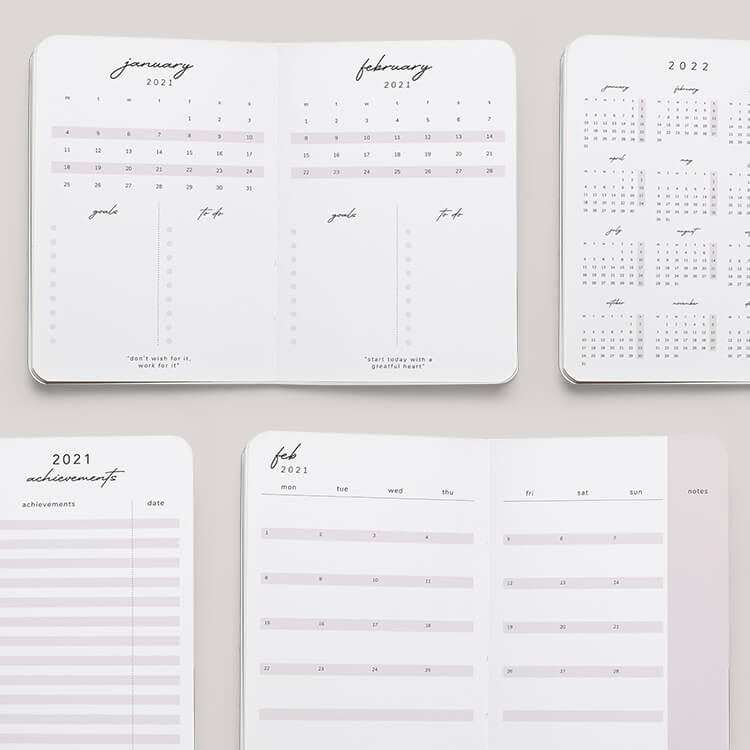 ---
2020 has changed the lives of everyone and left us all in the turmoil of adapting to the new normal. While we are all juggling many hats from home, it becomes important to not miss anything, achieve personal goals, outpass deadlines, kid's schooling, grocery shopping, plan giftings & holidays, and for the zillion things to do. A planner in hand helps.
Best for …
 1. For someone who loves to be systematic & be on track.
2. Looking for an inexpensive planner.
3. Loves to see their name on books.
4. Is new to planning or buying a planner for the first time.
5. For experts in organizing who need a minimal planner.
6. Writes daily ( the detailed days helps to track in detail)
7. Tend to forget things.
8. Wants to achieve goals.
9. Multi-tasks.
10. Notes down billing & payment days.
---
Highlights of our Personalized planner 2021.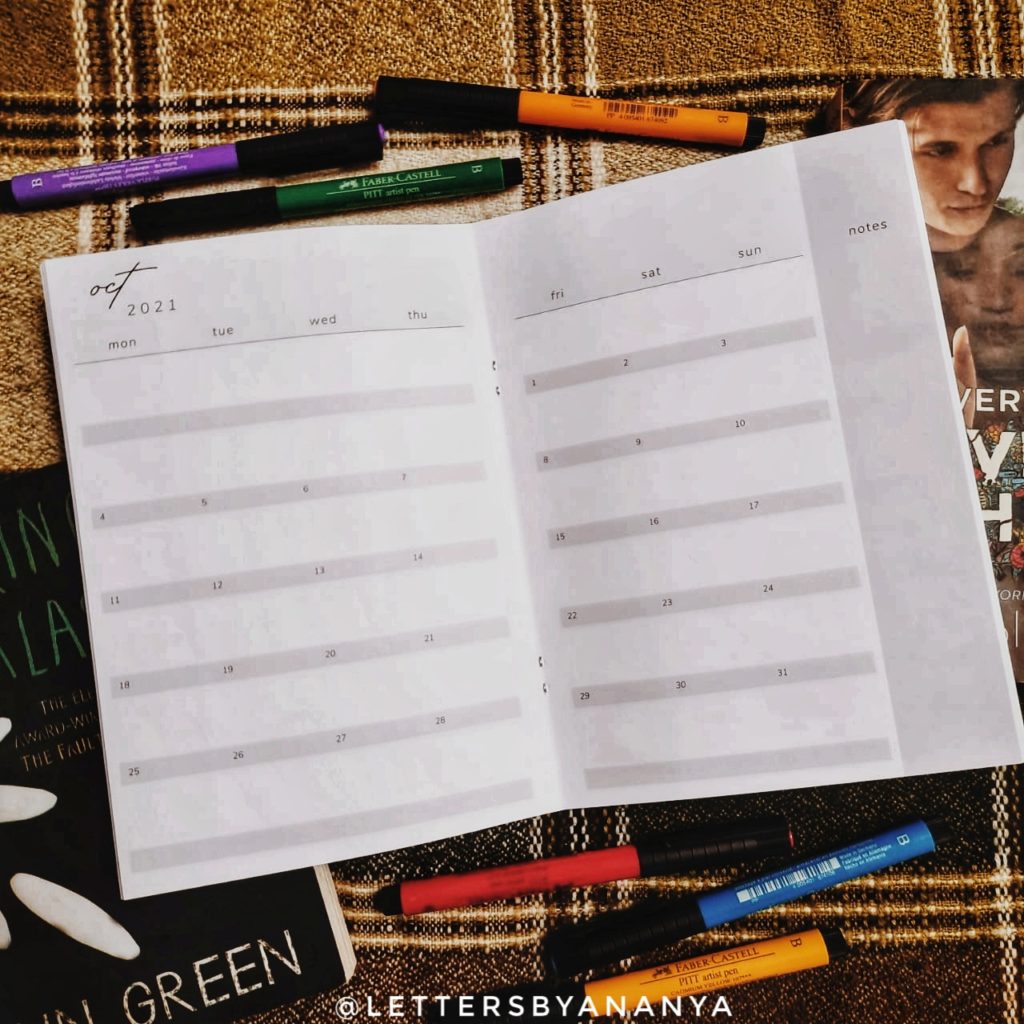 Customize with your name or your page/business/blog's name.
Step by step, day by day. Starts with a day-wise spread and notes strap.
Month spread to circle days, write monthly goals & to-do list.
Your motivation for every month with an inspirational quote.
Minimal but eye-catching as always.
2021 achievements pages.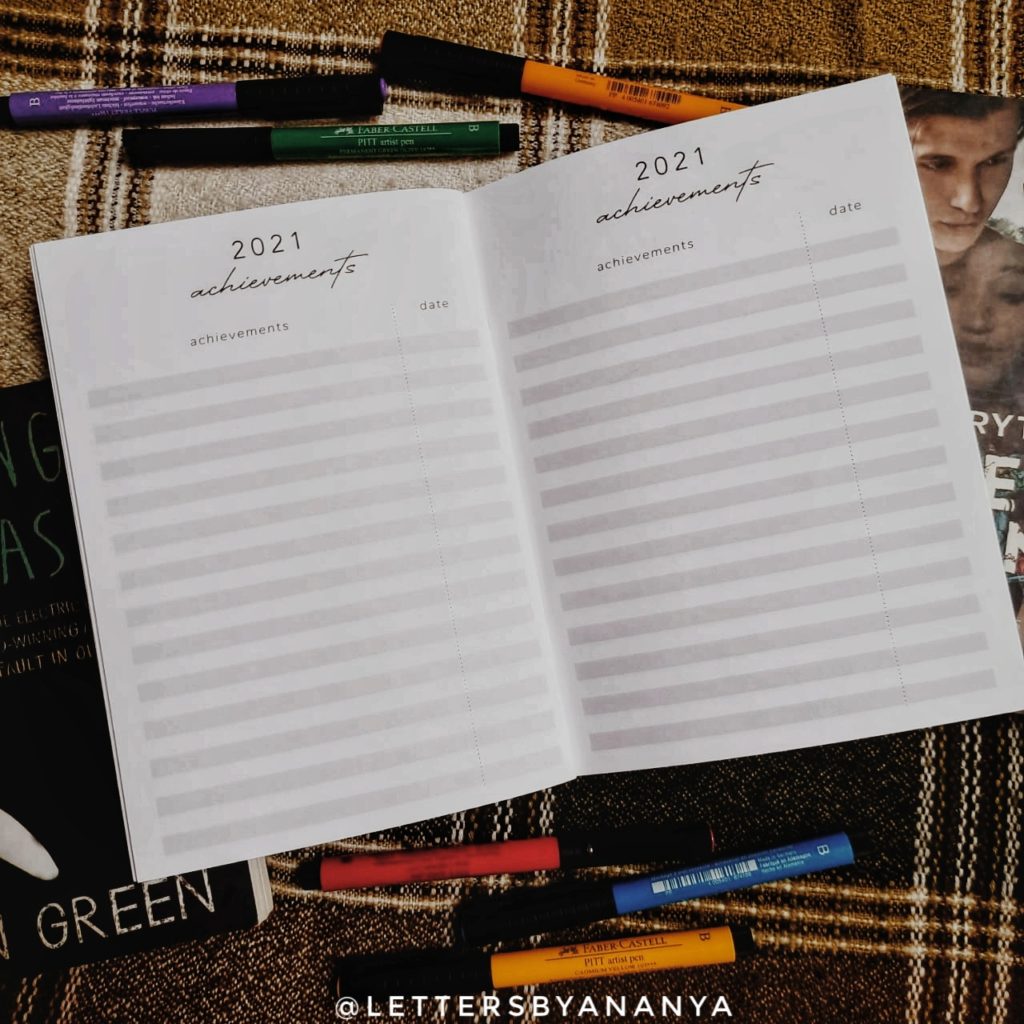 A5 size with weekly, monthly, and yearly views.
Printed on 120 GSM creamish matte paper.
A detailed planner with 40 pages to win your 2021.
You will never change your life until you change something you do daily.