Father's Day is the perfect time of year to celebrate the loving and caring men in your life. Whether it's your Papa, uncle, brother, grandpa — anyone who has been a father figure to you — make sure you express your love to him this Father's Day.
A personalized gift with a special message for dad is a great way to touch his heart. If you're out of ideas on what you'd like to write in your card, or if you're just not able to put your feelings into words then we're here to help you!
To make dad feel special, we've compiled 30+ caring, humorous, and sweet Father's Day messages to celebrate the father-figure in your life. Whether it's an uncle who was there for you as a child, your dada/nana who spoilt you rotten, or your husband who is a great dad to your children, or your bhaiya who inspired you to follow your dreams  – you're sure to find the perfect quote for memorable Father's Day gifts.
For an extra special touch, pair your heartwarming card with Father's Day gifts he will love like a framed family photo or a personalized Photo mug from just Rs. 139 only. Surprise him with a thoughtful gift that's sure to make his day.
SHORT AND SWEET FATHER'S DAY MESSAGES
Keep your message simple and to the point while still showing dad how much he means to you. Here's a collection of short and sweet messages for your dad to thank him for being an amazing person in your life. They work well written inside Father's Day cards or as Father's day Instagram captions!
For Your Father
Dad, you are my HERO. Thank you for being there for me, always.
Happy Father's Day Daddy. You are one of my closest friend and guide. I love you.
Dad, Thank you for everything that you have done for me. Your support is the best gift I could ever ask for.
Dad, you have given me the best things in life: Your time, your care, and your love. I am truly grateful to have you in my life. Happy Father's Day!
Happy Father's Day to the coolest dad ever. You will never go out of style!
I am who I am, only because of you. Words can't express how grateful I am to you. Happy Father's Day to the best dad in the world.
For Your Grandfather
Grandpa, thank you for spoiling me and always being there for me. Happy Father's Day!
Happy Father's Day to God's greatest blessing – my dear Grandpa
Dadu, Thank you for being a part of my fondest memories. Happy Father's Day!
Nanu, you'll always have your own special place in my heart. Happy Father's Day.
For all you've gone through, all you are and all the love you share, we love you, Grandpa.
For all the wonderful things you do that I might not always notice, thank you.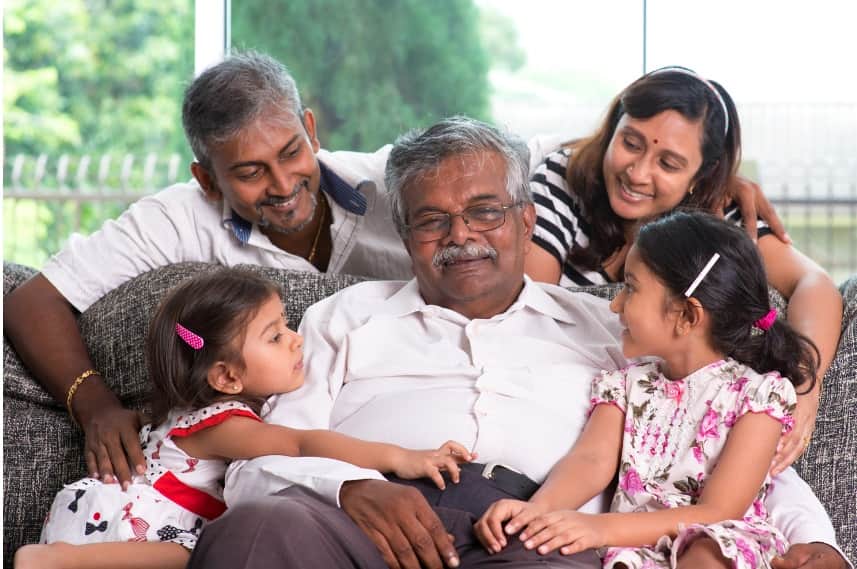 For your husband
Happy Father's Day to the best dad in the world. The kids are so lucky to have you!
Dear Dad, I love you. Thank you for everything that you do for me. (signed by your kids)
I can't imagine anyone who's a better father or more loving husband than you.
We are so lucky to have you in our lives. I am so proud of the father you've become and the wonderful husband you are. Happy Father's Day, dear.
One day is not enough to honour how special of a father you truly are because you are amazing every day of the year. Thank you for all that you do. We love you!
For Your brother
Thank you for being the best bro to me. Today I am grateful for all the 'fatherly advice' that came from you. I love you bhai.
Bhaiya, on this Father's Day I want to send a special shoutout to you. Thank you for everything that you do for me and our family.
Father's Day might be for a day. But you've been my guide and mentor forever and always. Thank you for the support bhai.
I am blessed to have a brother and guide like you in my life. Happy Father's day to my bro.
Bhaiya, you're my hero and role model. Thanks for being there for me and being a great example.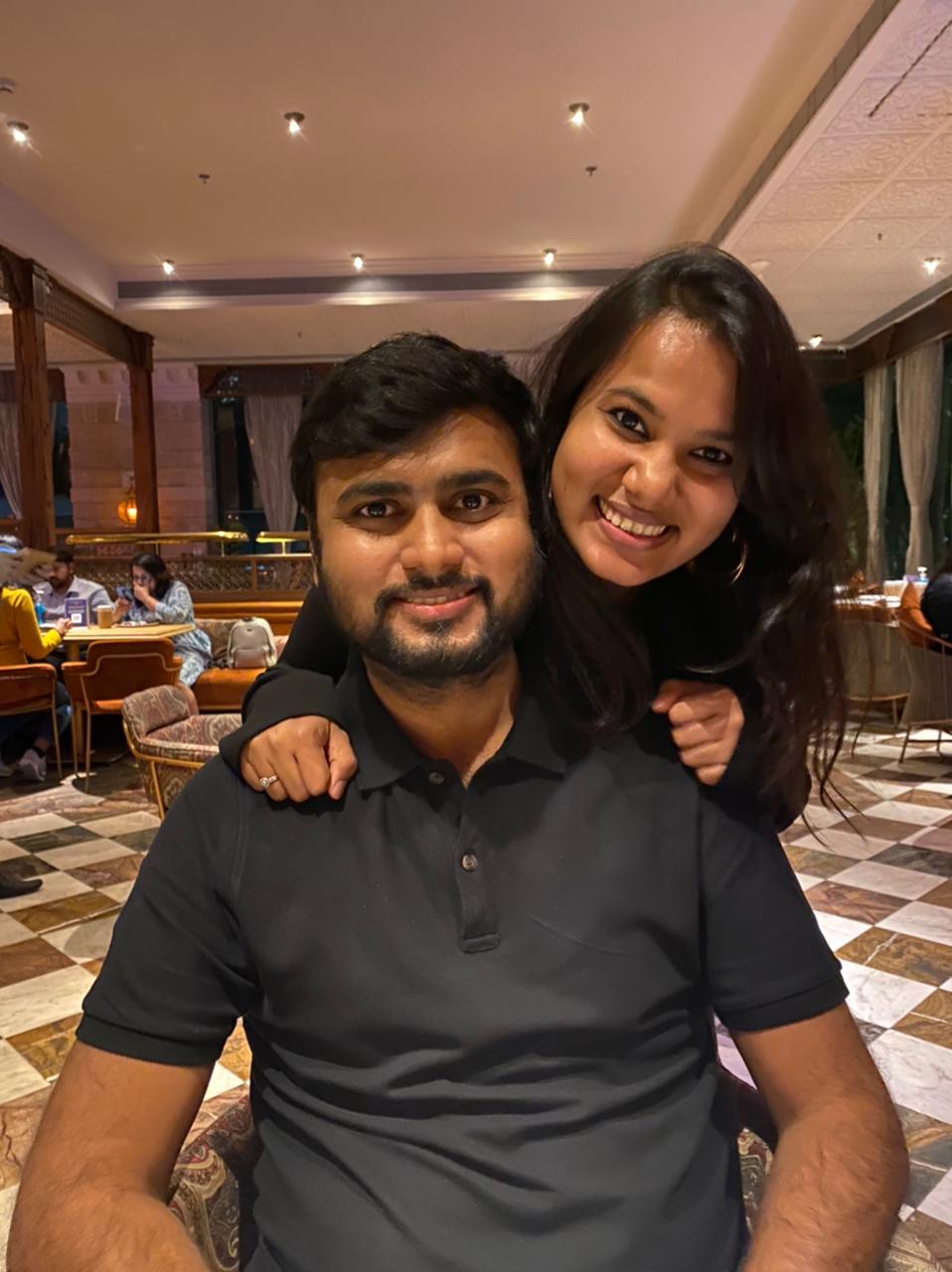 For a father-like figure
I am thinking of you today and thanking god for sending you in my life. Afterall, you've cared for me like a father!
Having you in my life has made all the difference to me. Thank you for your guidance and support.
As time goes on, our relationship only gets stronger and stronger. Thanks for being an amazing mentor in my life.
I learn more from you each and every year. Thank you for being such a loving individual and playing an important role in my life.
So glad we've shared such fun times together, I deeply admire the good man and the wonderful mentor you are to me.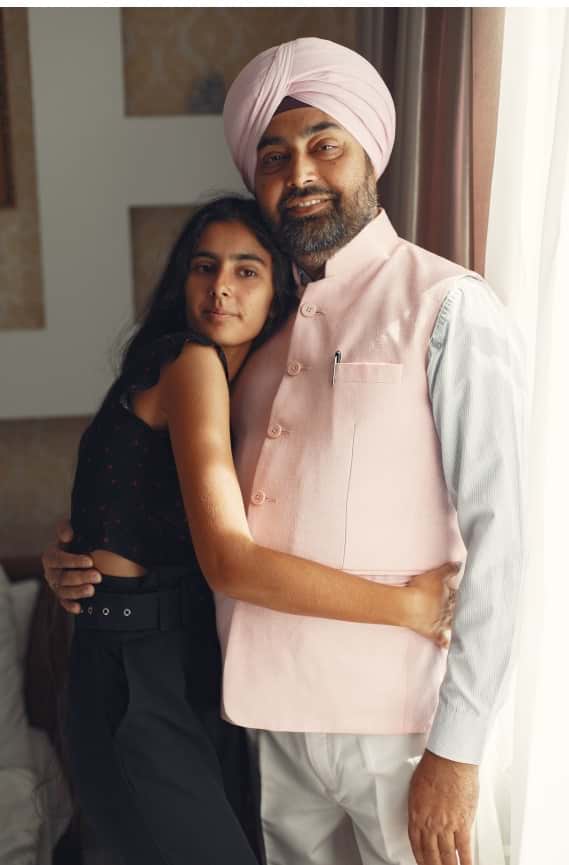 Messages for long-distance father's day card
Sending love and thanks across the country to the best dad ever.
Thinking of all you on Father's Day and wishing I could be there enjoying this one along with you.
I miss being with you on Father's Day, but I'm thinking about you and hoping you have a great day.
 Happy Father's Day from afar to an amazing dad. Miss you.
 We may not be spending Father's Day together, but luckily, we're connected in a way that stretches across any distance. So grateful for that closeness…and for you.
I wish I could be there in person to remind you in person how much I love you, Dad.
Have a great Father's Day. Looking forward to spending some time together when I visit soon!
Alongside your personalized Father's Day cards, you can include a customized Father's Day gift from Zoomin's Father's Day gift guide.
If you're looking for personalized gift hampers, the Zoomin Father's Day sale has got great options for all personality types so that you can get the best gifts that show how much you care.