Diwali is week is here and so is Bhai Dooj! Are you behind your gifts for bhaiya or didi? If you're looking for personalized gift hampers that you can curate in a jiffy – this quick article is for YOU. We have a few tips & discounts to make sure you have a cute Diwali or Bhai Dooj gift ready in no time.
Use 1 photo gifts, add a few diya's for the decor, duplicate your order for the entire gang – and you're done!
Hack #1: Single-photo gifts
Personalize your gifts quickly by using just a single photograph. You can order Framed Prints, Cushions, Puzzles, Metal or Canvas Prints & more. Upload just one photograph, customize with cute themes & your gift is ready!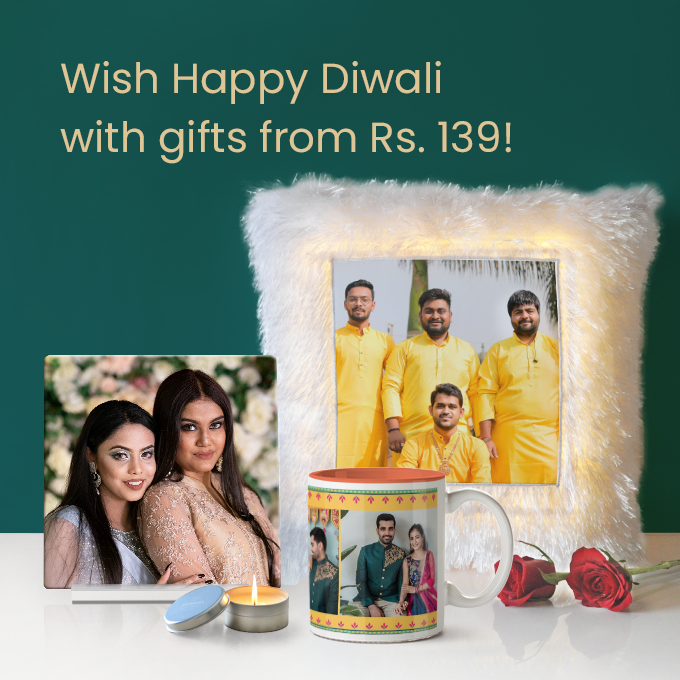 Hack #2: Add a group photo & duplicate your order – for everyone
Customize your gift for all siblings or other family members by simply duplicating your order in your cart. If you want to make tweaks or edits before re-ordering then just save your creations in the 'My creations' tab and duplicate it there to edit further!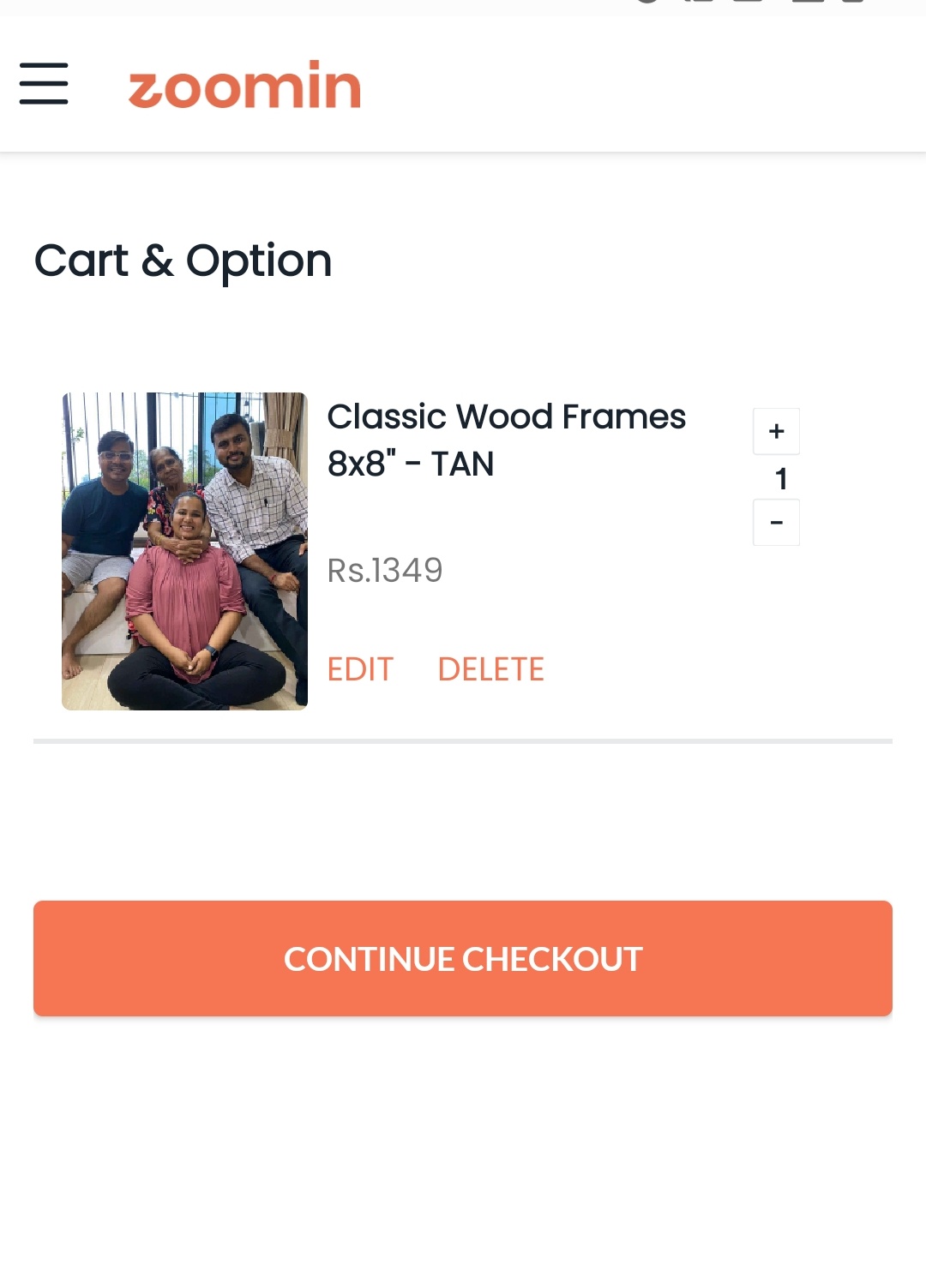 Hack #3: Add a diya for the festive touch
Adding a Diwali decor element immediately transforms any gift into a festive one. Buy some handpainted diyas or cute torans and add it to your Diwali or Bhai Dooj gift hampers!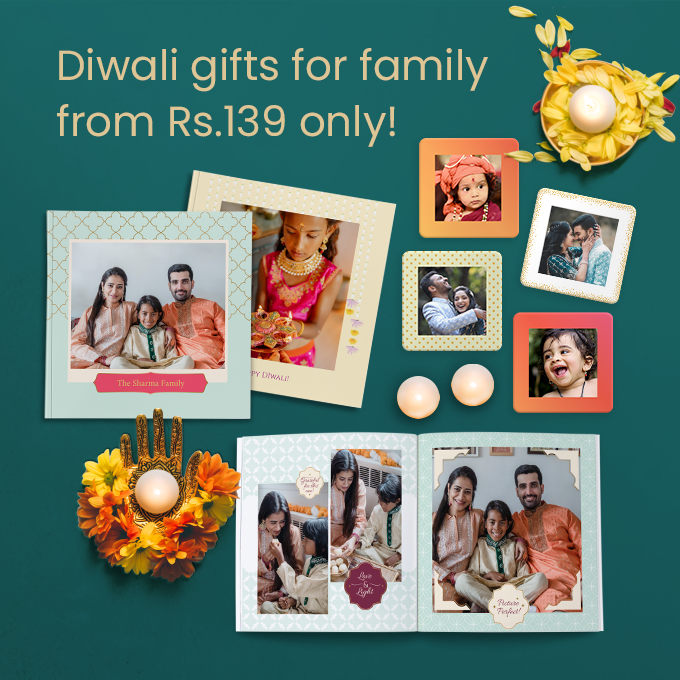 Quickly head to the Zoomin website or App & customize your gift hampers at a discounted price. 30% off on your orders will expire on October 26th, 2022. So hurry.