Starting today get all of your favorite products from our latest Zoomin Photo Studio at Bangalore Central. With a variety of services ranging from professional studio portrait shoots, to on-the-spot passport photos, this Studio will be the one stop you need to make for all your photo-related needs!
To celebrate, we have a bunch of inaugural offers to get you started with your Zoomin experience at The Zoomin Studio in Bangalore Central:
– First, get 30% off on all canvas prints.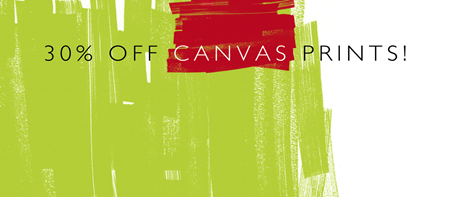 – Next, with every portrait session at the Zoomin Studio, get a 6×8 print completely free!
– Finally, redeem the following coupon to get a Rs. 150 discount on any purchase worth Rs. 300 or more.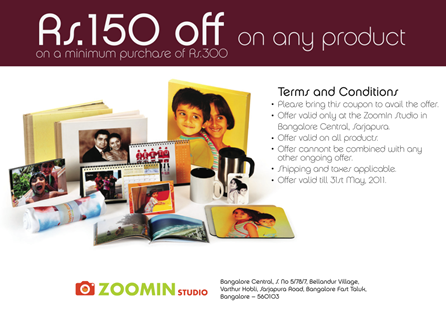 Offer Terms:
Offers valid till 31st May 2011
Offers are only valid at the Zoomin Studio in Bangalore Central
Offer cannot be combined with each other or any other ongoing offers
Shipping charges and taxes are applicable