IF EVER THERE WAS A YEAR TO CONNECT THROUGH PHOTOS, THIS IS IT
The last decade at Zoomin has been a living proof of Photo Gifts being the best Gifts for every occasion. We believe that Photo Gifts are special in their own way & nothing can replace the spark of tangibles. We help you to create meaningful gifts with many designs at your fingertips. With a design for every event & moment, the desire to give a thoughtfully beautiful gift comes to reality. A thoughtful gift that promotes itself to a souvenir on reaching the recipient.
Gifting is not that tough and today, we are simplifying the puzzle of gifting!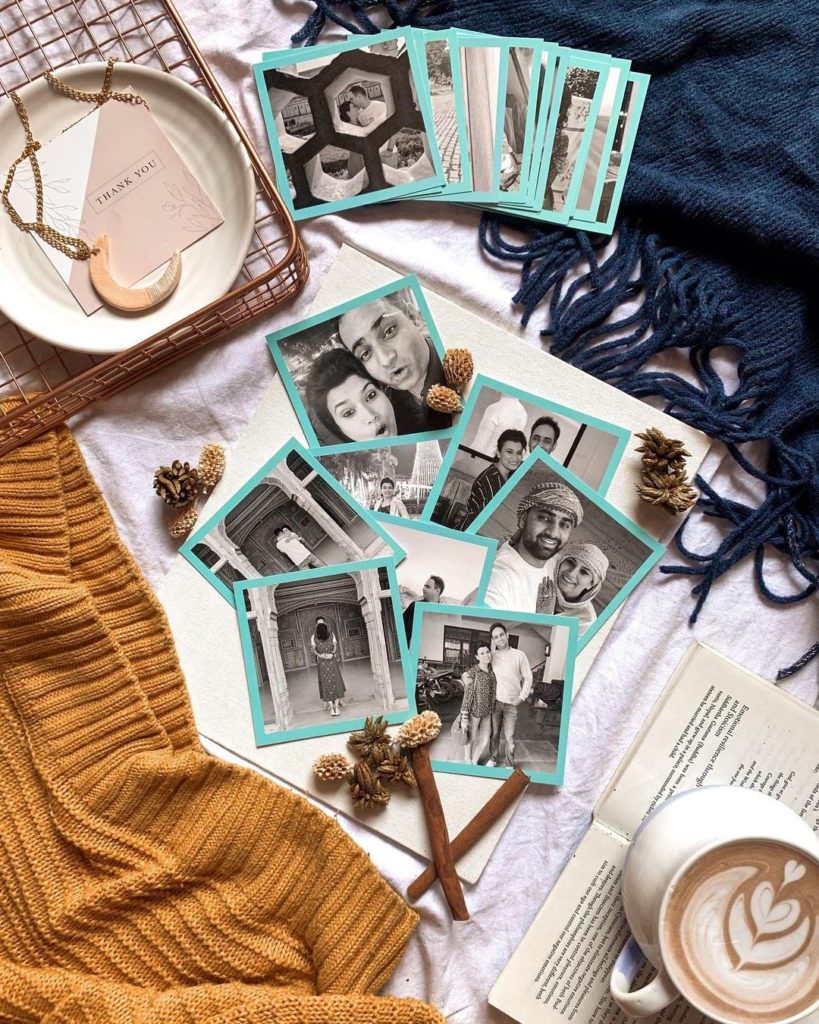 ---
Holiday season gifting.
The festivities around the year make us all a bit nervous and a tad worry with gifting anxiety. Simple birthdays and impromptu invitations turn a little worrisome. And here we come. All you need is some pictures to save you & your thoughtful gift is ready.  We keep on adding new themes to the store, not forgetting new cool features & products too.
How can we help you with this?
If you wish to gift in quantity choose pictures that include the entire group and add the units of your photo creation at the checkout. Passing similar gifts has always been cool and makes everyone emotional. Trust us, this saves.
Tip: With the ongoing offers and new layout options, you can print more in a single print. Our best pick of the season is Grid Styled Metal Prints and Thematic Canvases. Read on for ideas for everyone in person.
If you are looking for ways to socialize from home, click here.
---
What to gift whom?
Take a look at your photos and jot down ideas and pictures to inculcate. Who made you laugh the most, your buddies at work who made work easy, your trekking adventure, the many comforting dinner dates with your partner, the stay at your granny's house.
Tip: Arrange photos first before you start creating a photo gift. If you have a messed cameral roll, first things first – Organize your photos.
For your parents.
Take a memory lane down with a Hardcover Photo Book.
Extended family members
Chuckle into nostalgia and pretty good times with a Big Softcover Photo Book.
Cousins and siblings
Watch the favorite pictures you want to see every day with Framed Prints.
Closest friend
Look back at how you became so close with Photo Book
A new parent
Pat their back for achieving the new milestone with a Collage Canvas Print
Grandparents
Thank them for being the rock of the family with Prints of all smiles they would sneak into every day. 
---
Start creating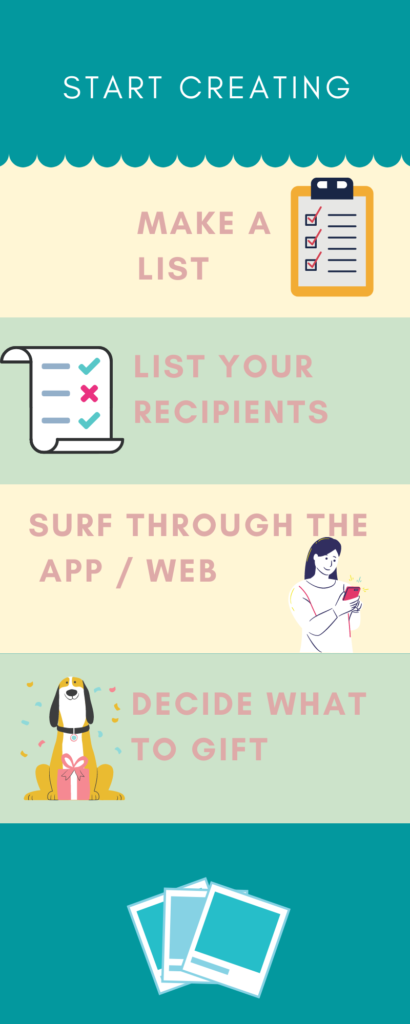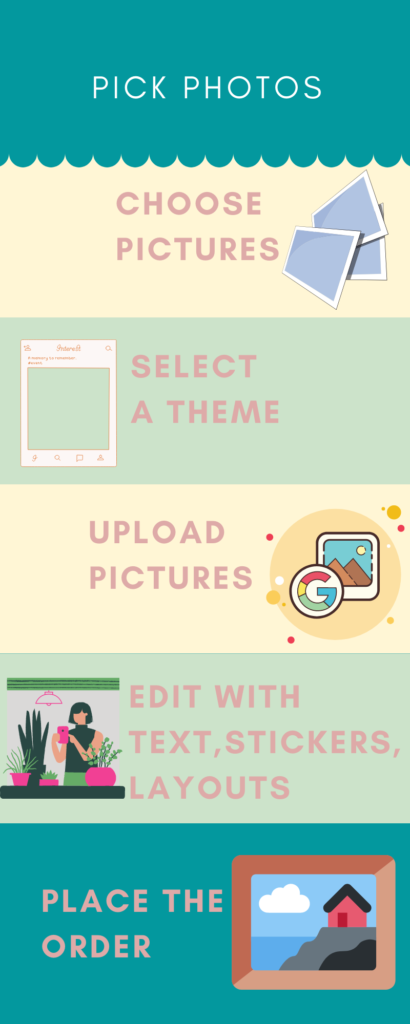 ---
Who are your recipients?
Important questions to ask before you proceed. Begin by knowing whom you are gifting and make a list on a paper or your phone. Begin by listing your family & closest friends and then move towards other friend circles, neighbors, caretakers, mentors, family friends, your kid's friends, etc.
Who were the people who touched your year? Who were a part of your stories, adventures? Make sure to note who on your list you want to give something extra friendly.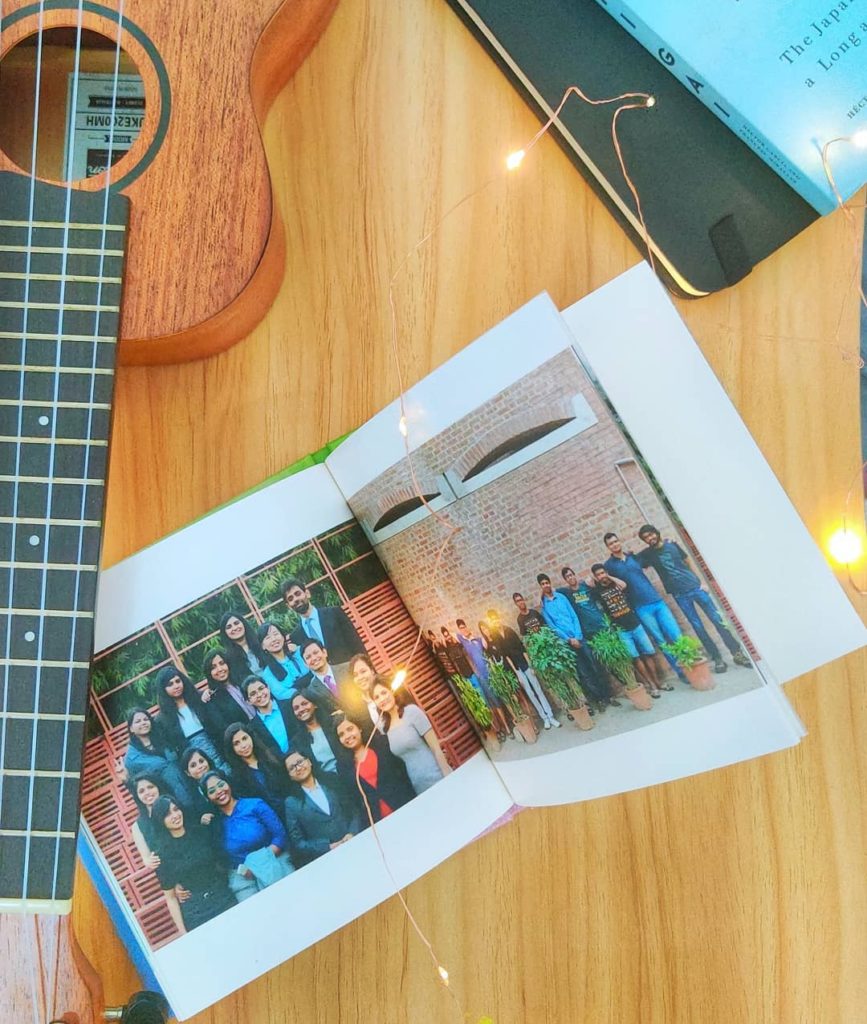 ---
What Are You Gifting?
The start of creating photo gifts is Pictures. Knowing how many & what kind of pictures you have will help you to craft the thoughtful gift you are aiming to craft.
Do you have lots of photos together?
Was there a significant event? (e.g., Did a sibling get married or graduate?)
Do you have just a few standouts? (All it takes is one photo for a meaningful gift!)
Did you take a trip together?
Did you mark some of your everyday moments together?
Tip: If you have lost your only picture with someone, you can always gift a picture that is dear to them. What do they like?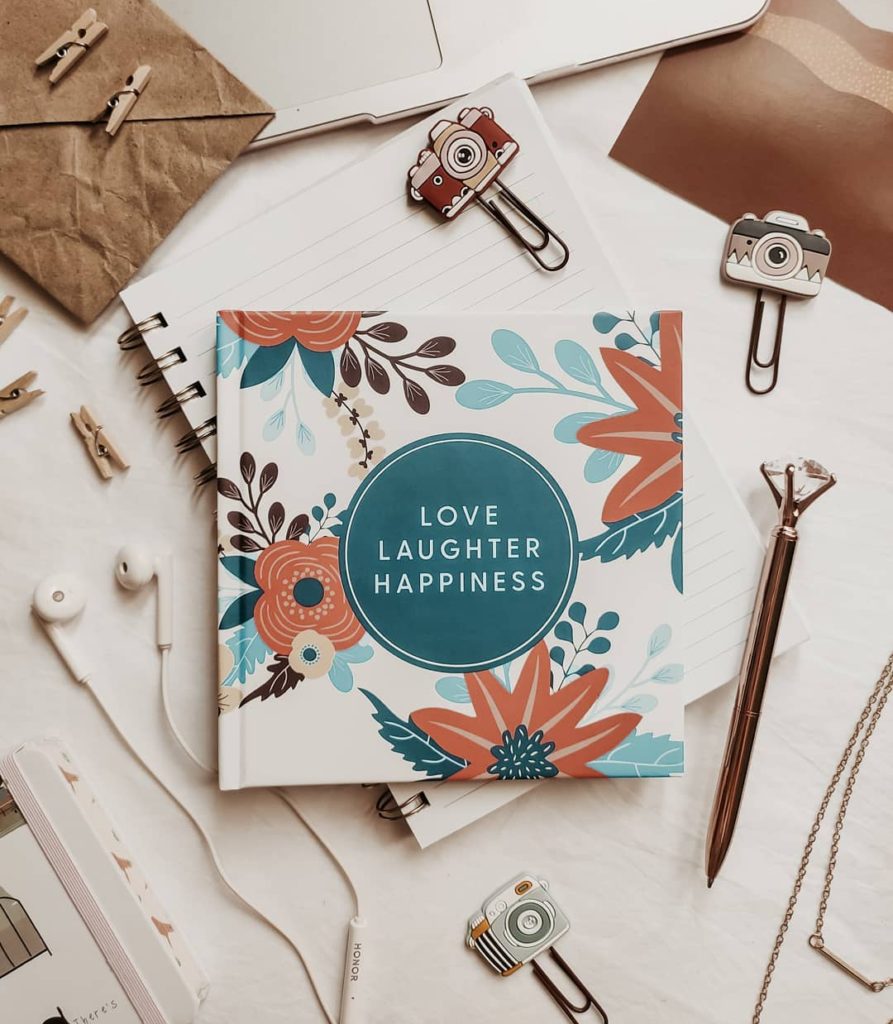 ---
The beauty of duplicate.
Know that you can replicate your photo gifts into multiple prints with just one click. When busy save your creation and come back to it later. 
---
Shipping timelines.
Choose the right shipping method to make sure your special gift reaches on time.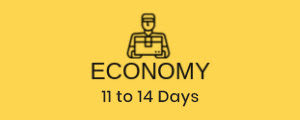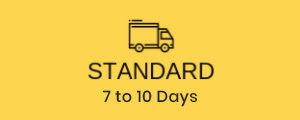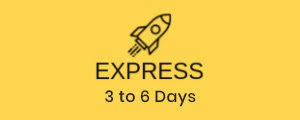 ---
Narrowing down photo gift options for you.
Create a baby learning board book for the kids in your family & friends group. 
A Photo Calendar to make them smile every day. Create a calendar from the current month. 
For the Travel Lover & Wanderlusts. 
For the Decor lover or moved into a new house friend. 
To all the mommies who love to click their munchkins. 
For the just married couple or your Valentine. 
Wedding Gifts for the just married.
Budget-friendly Diwali gifts for everyone
The one for your F.R.I.E.N.D.SÂ 
---
There is a  design for your every experience, a gift for everyone. With professional designs & unlimited options, never miss valuable gifting.