Have a celebration next week but can't get out and gift? Share a digital book of memories. Unlocking celebrations & the joy of gifting…with  Zoomin's Digital Books. Because the Party must go on. 
When we hear about a digital photo book,  the essence of appealing visual arises in mind. But what we are prejudicially unaware of is the way it makes you feel when it is being gifted. The perfect combination of pictures, designs, music is what a Zoomin Photobook all about. Delivering Seamless Gifting Experience with love.
Creating a digital photobook is similar to creating a photobook. Here is something more to it.
What makes a Zoomin Digital Photobook Unique & Giftable?
Themes
Dedication message
Different Music Options
Multiple layouts
Easy Sharing
Read on to know about operating your Digi book with different music? & Much more.
Detailed Step Guide To Create A Digital Photobook
Firstly, go to Digital Photobooks under section – Digital Products & start by clicking on Choose Theme.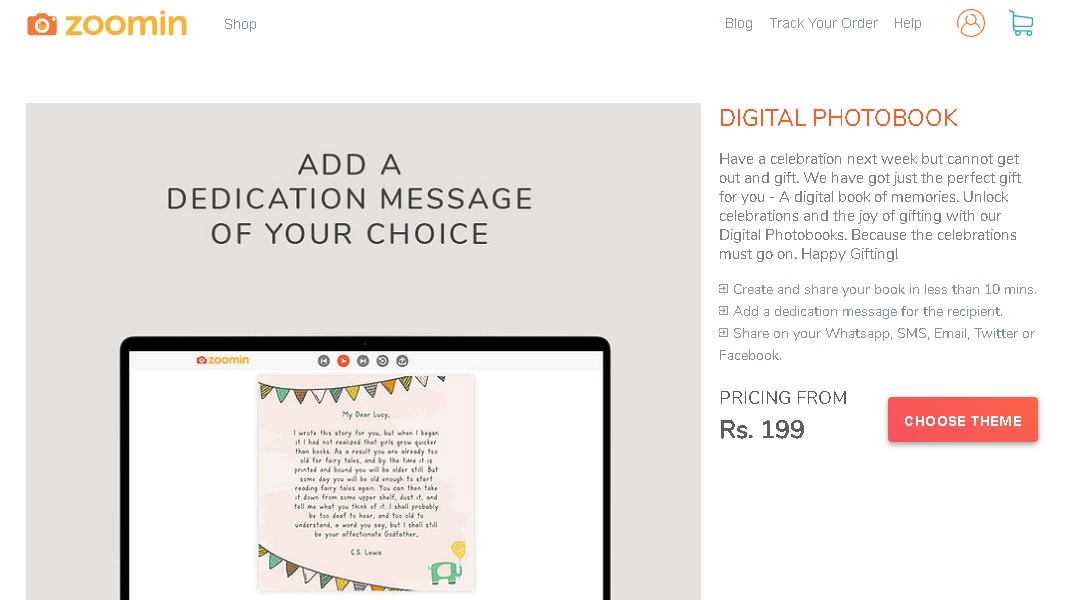 Dig into the Theme Gallery with 40+ Themes to Choose. Each suiting your gifting need right from Birthdays, Family, Love, Wedding, Baby.
Creating a book for self? There are Travel & Classics too.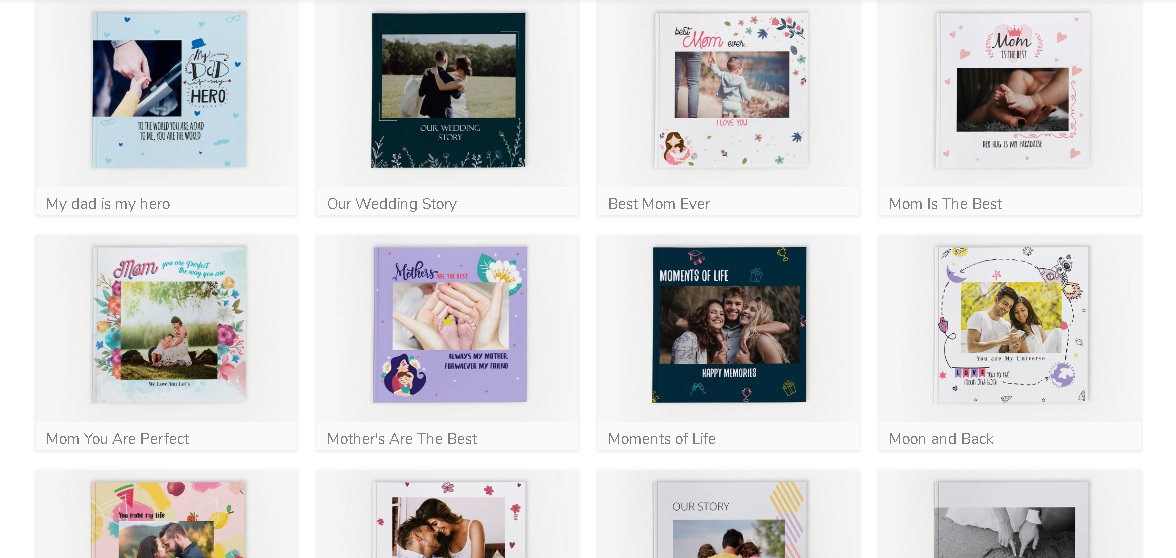 Click on each theme to check the theme preview. Know-how will your pages look & then decide your book design.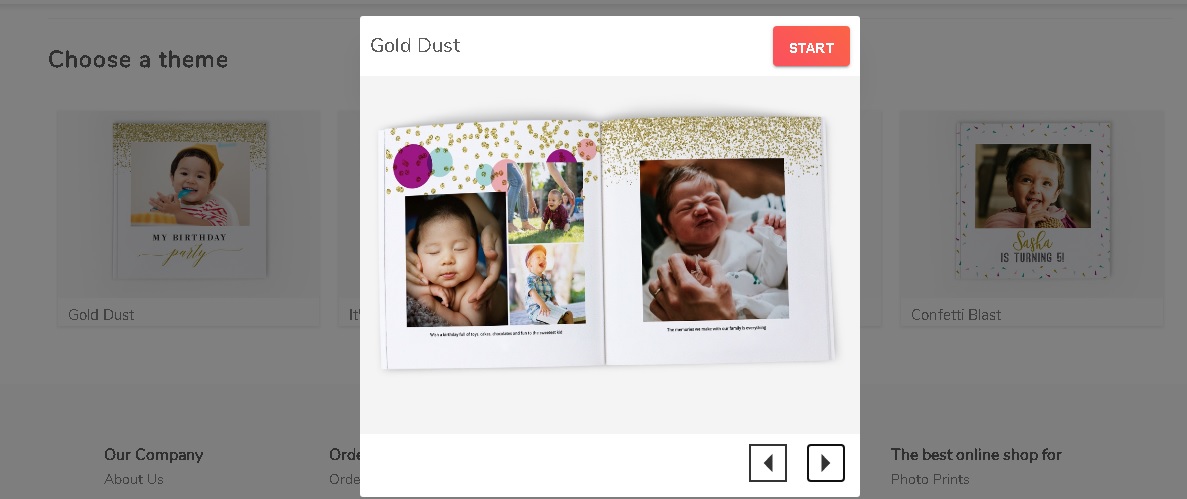 Gold dust or pretty candles? We insist you to Preview your options before selecting designs for a better experience.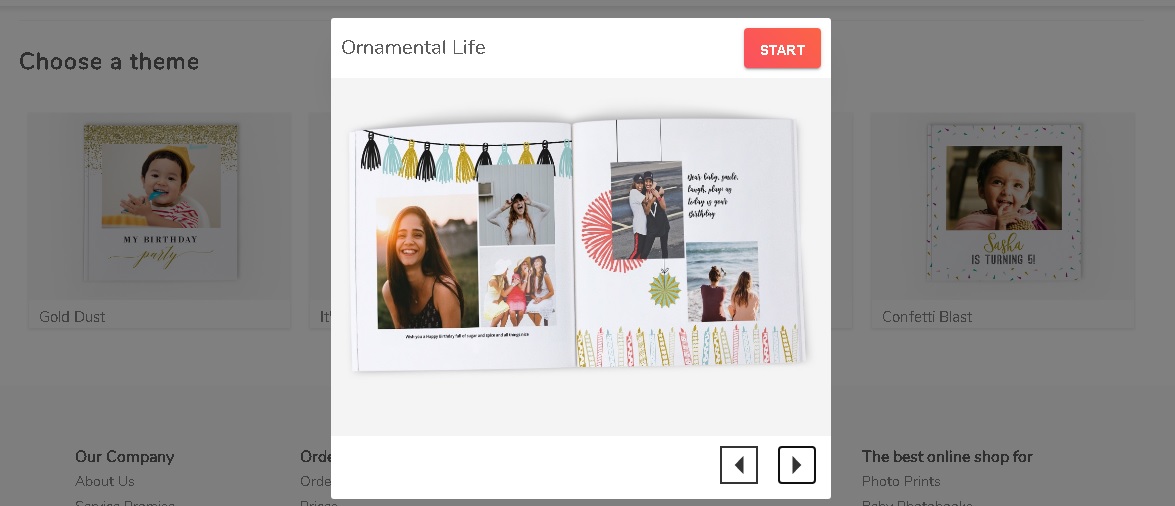 Upload cover image & other 20/32 photos & wait for the upload to complete. You can choose images from multiple files of your phone gallery/ Computer files.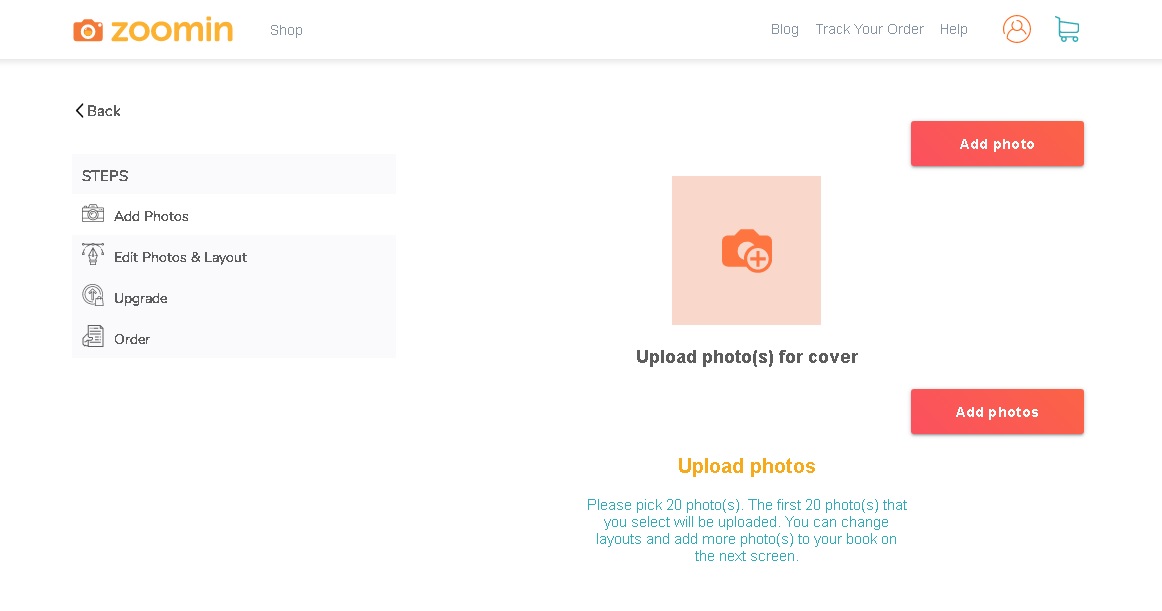 Once the pictures are uploaded, You can start editing.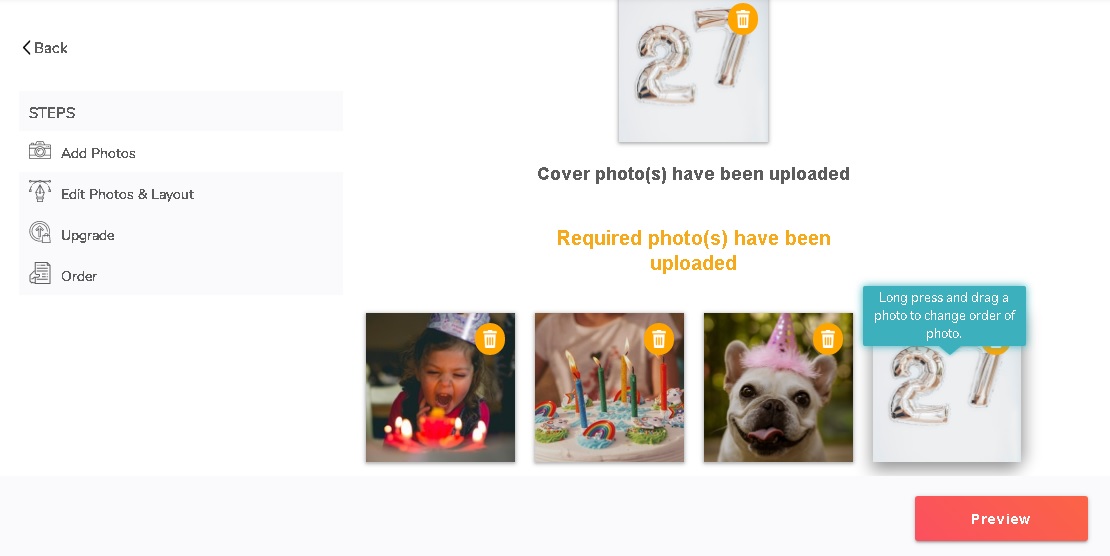 Drag images to the sequence you want, delete using the yellow delete icon & upload a new picture.
Click on the PREVIEW button to start the major editing.
Write your Book Title by clicking on "Enter Text". You can also replace the cover image or edit it by tapping to it like Zoom in & out, rotate images.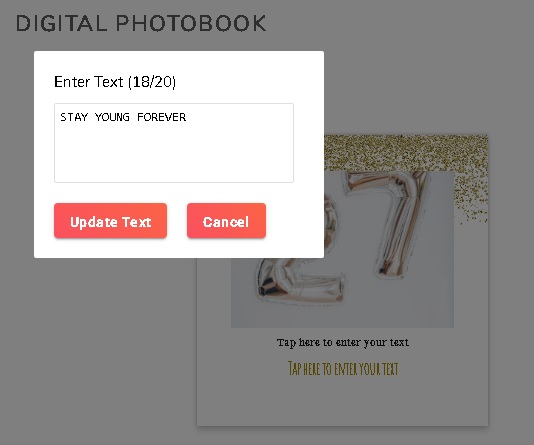 Slide down to preview pages. Start editing by tapping on each page, add text, change the layout of the picture & save it.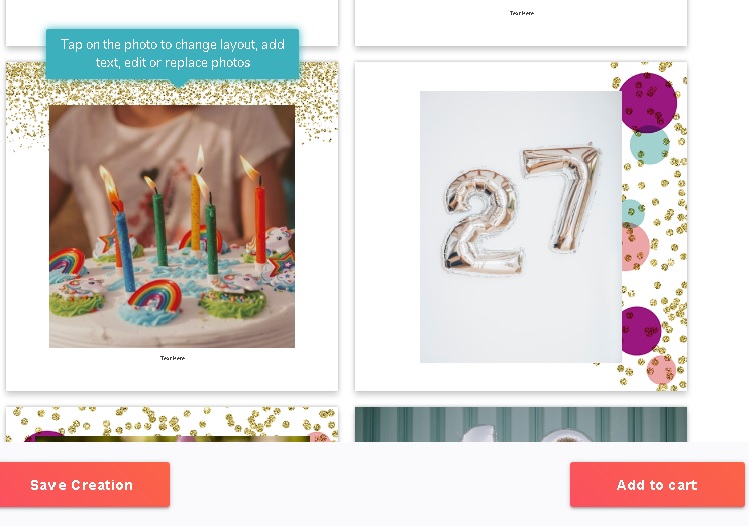 With 17 picture layouts, options choose collages, picture grids, single pictures for your Photobook. Enjoy all the editing tools of an 8×8 Photobook.
Be creative, add more fun, more pictures.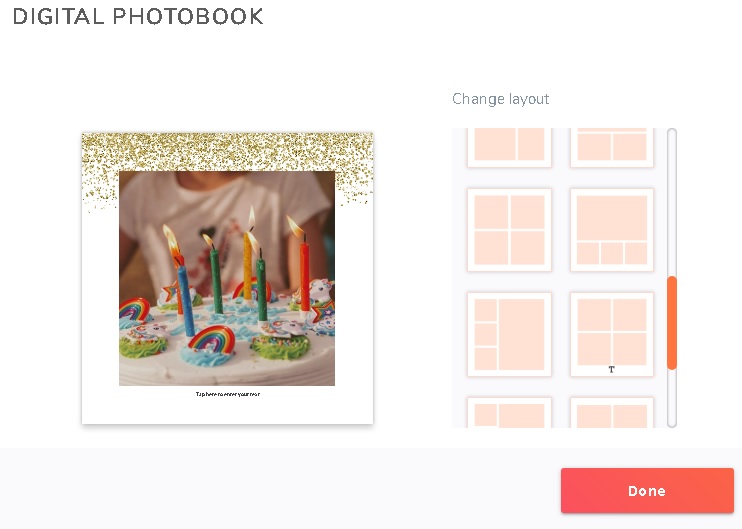 Dedicate messages with the text layout to pages…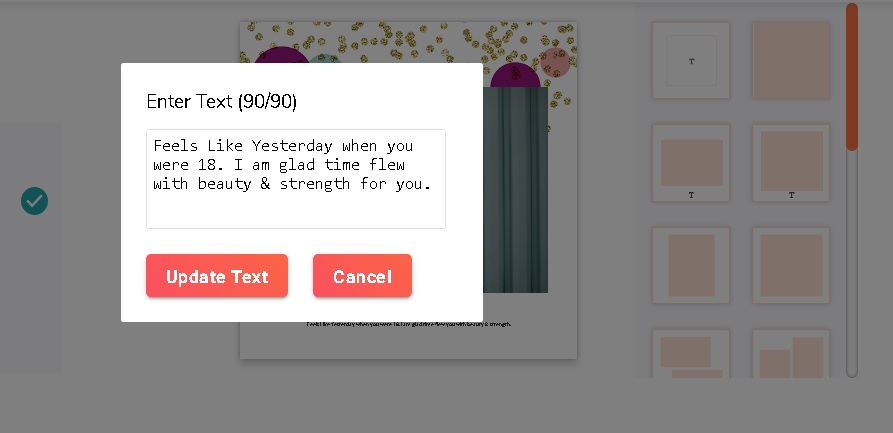 Save Creation when you have got to go & get back to editing once you are free 🙂
Read instructions carefully before adding it to the cart. This is your time to review the book again & see for any possible changes.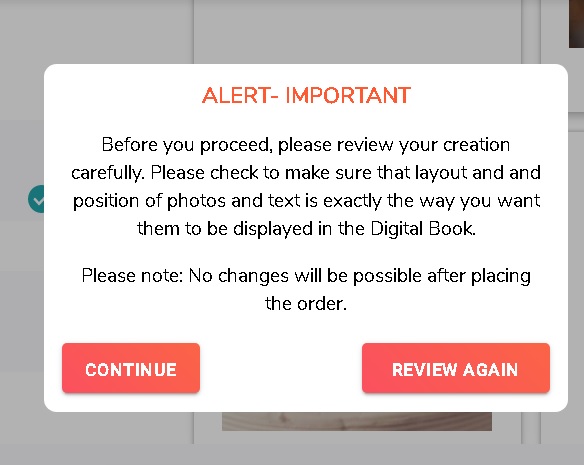 Choose your dedication message card from 7 designs. This message will be shown at the start of the Digital-Book display. Just like when you are about to unwrap the gift.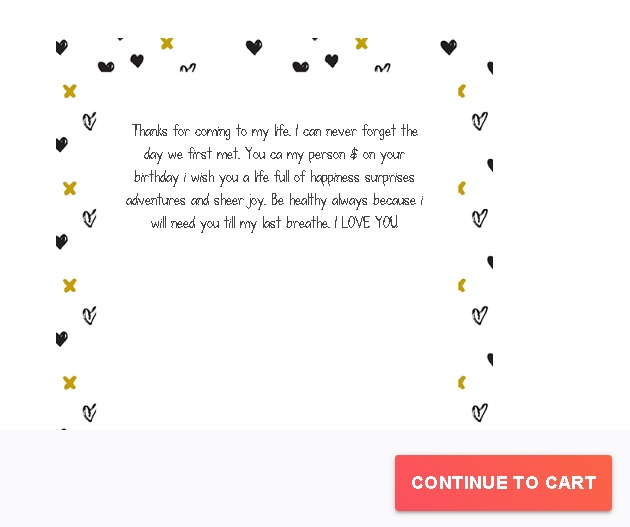 Once you type your dedication message click on "Continue to cart"
Complete your payment. You can enter your coupon code at this screen on the left side option.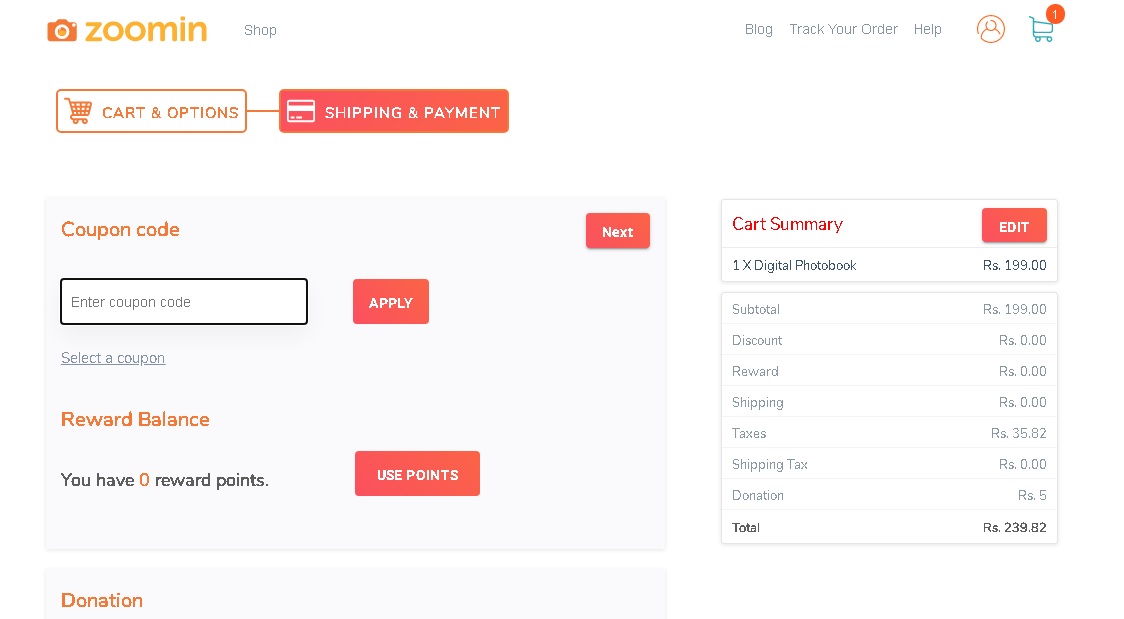 You can donate towards the Labour Welfare Fund from here or clear it. After which you will be able to Complete Your Order.
Now you can go to MY ACCOUNT & View/Print/Share Your Digital Photobook.

Click on the Play button to start viewing your book. You can change the music by clicking on the Replay button to the fourth.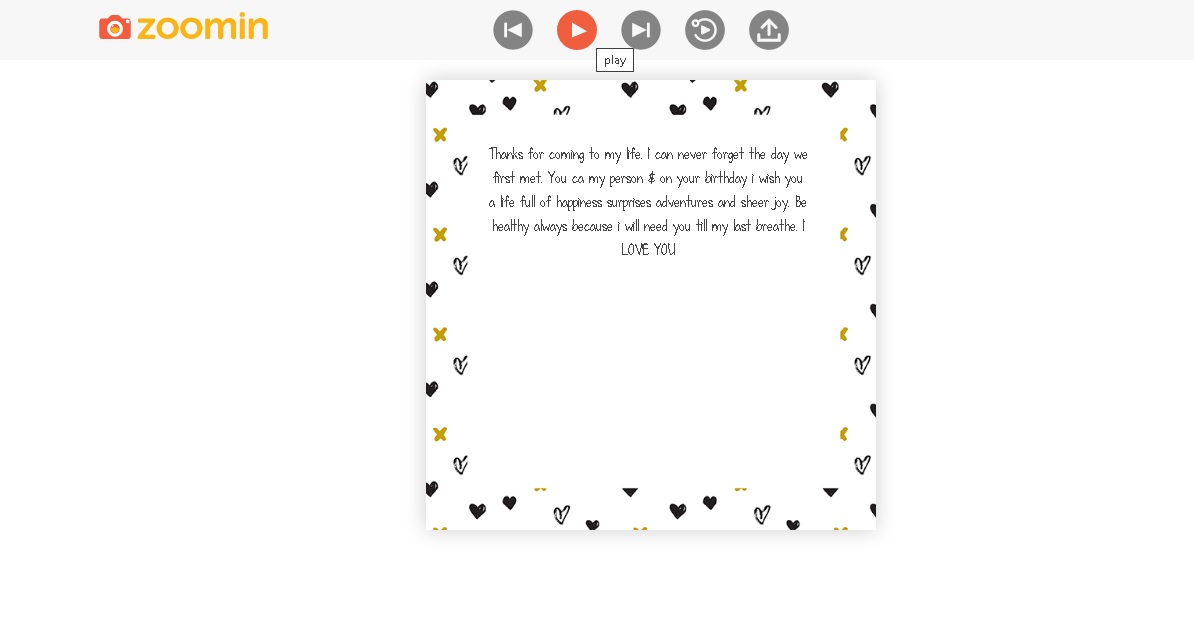 Sharing! Share across Whatsapp, Facebook, mail, or Twitter.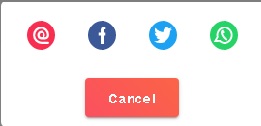 Can't get over physical books? You can print your digital books too. Take a further dive and print them into keepsakes. Give a place to memories in your life by printing your digital creations.
The smiles given by virtual digital books will turn into a tear of joy by turning the pages of moments & feeling the colors of your favorite pictures.
 Happiness both inboxed & delivered at the doorstep. Indeed, dual happiness.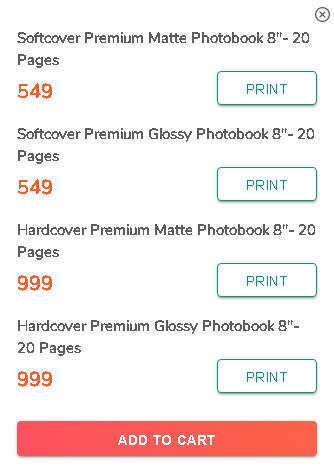 Happy Gifting! Happy Printing!