Home is where the heart is. A Home where you begin things, celebrate festivals, make memories & see dreams. AÂ  place that no other place can ever match. We admire our homes to the infinity but perhaps forget to give it some love back. The only way to give love to your abode is personalized Decor.
There are though many fewer ways to keep our homes the " beautiful home " in less budget. The modern furniture & paintings are usually expensive and one time buys.  There is no variance to the walls and gradually our home loses its charm.
A breeze of hope enters during Diwali when we make efforts to bring that CHANGEÂ  & give it the jerk…but perhaps, it ends up only with the Cleaning ritual & no adding of new Decor/Design stuff.
NOT THIS YEAR.
You can have budget-friendly home decor without breaking your bank. Zoomin's decor range of products is a smart fit for everyone's home. A design, portrait or your photos? "If you have pictures, We'll create your Decor"
Some products are ready to fit while a few ones can be enhanced into the drama of decor with little efforts. Well, there are still 20 days left for Diwali & you better make it happen this time. Let's not leave your dreams of a beautiful modern house not fulfill this year. Read on to get the ideas & pick your phone to order your kinda decors.
Don't want to risk with glass frames?  or something which can be damaged easily by babies. Here is your Warrior. It comes with an acrylic stand that is unbreakable and the metal is sturdy and not bendable.
On a table, drawing room or an empty shelf. Place it with some plants & lights. Your corner is now ready to lead. Light some scented candles if you don't want to use lights, place your books & miniatures for a chic classic look.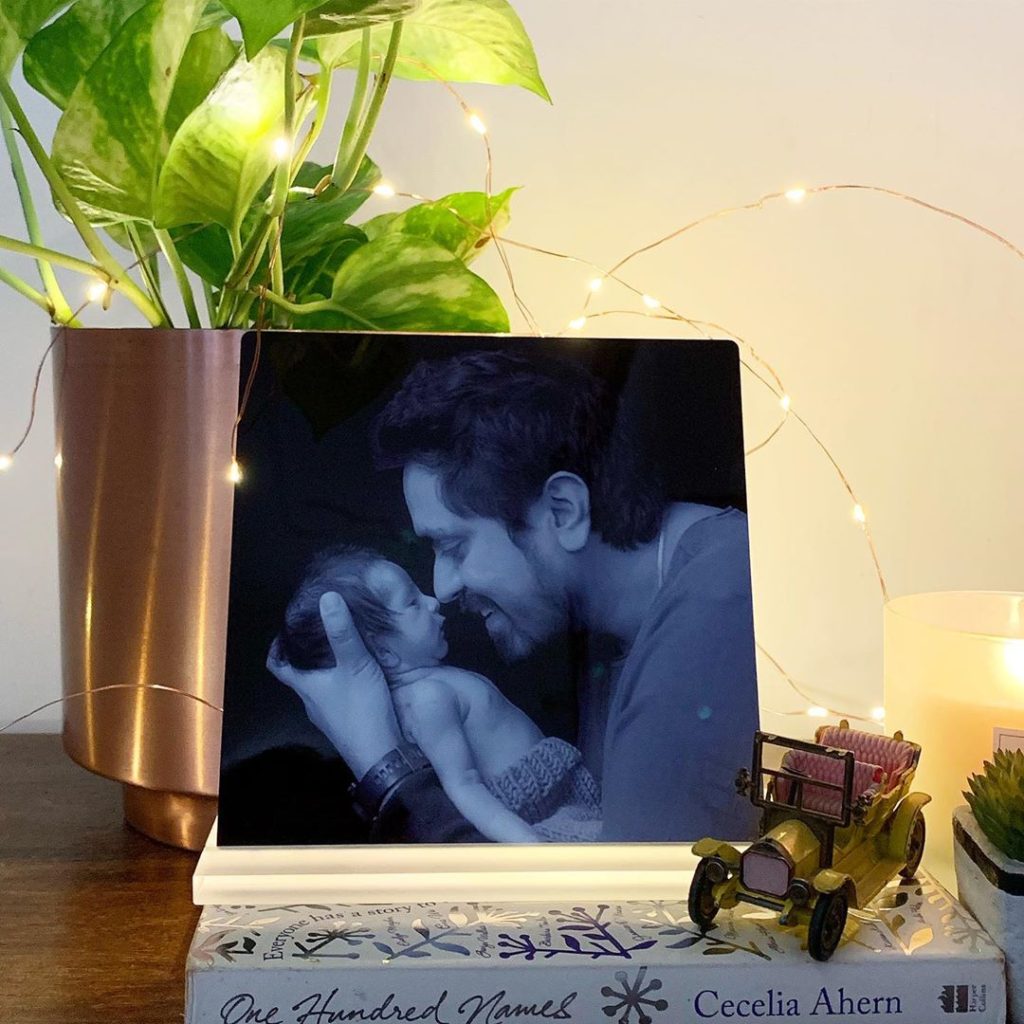 Say no to boring paintings. Choose a set of your favorite designs or your family years and print them on canvases.
Best Suits: Any wall, especially above the sofa space or on the TV Wall ( with not artifacts but only canvases) Let the canvases play its therapy 😉 Add more style to the room with quirky pillow covers. Use different shades, quotes, slangs, graphics or shimmer.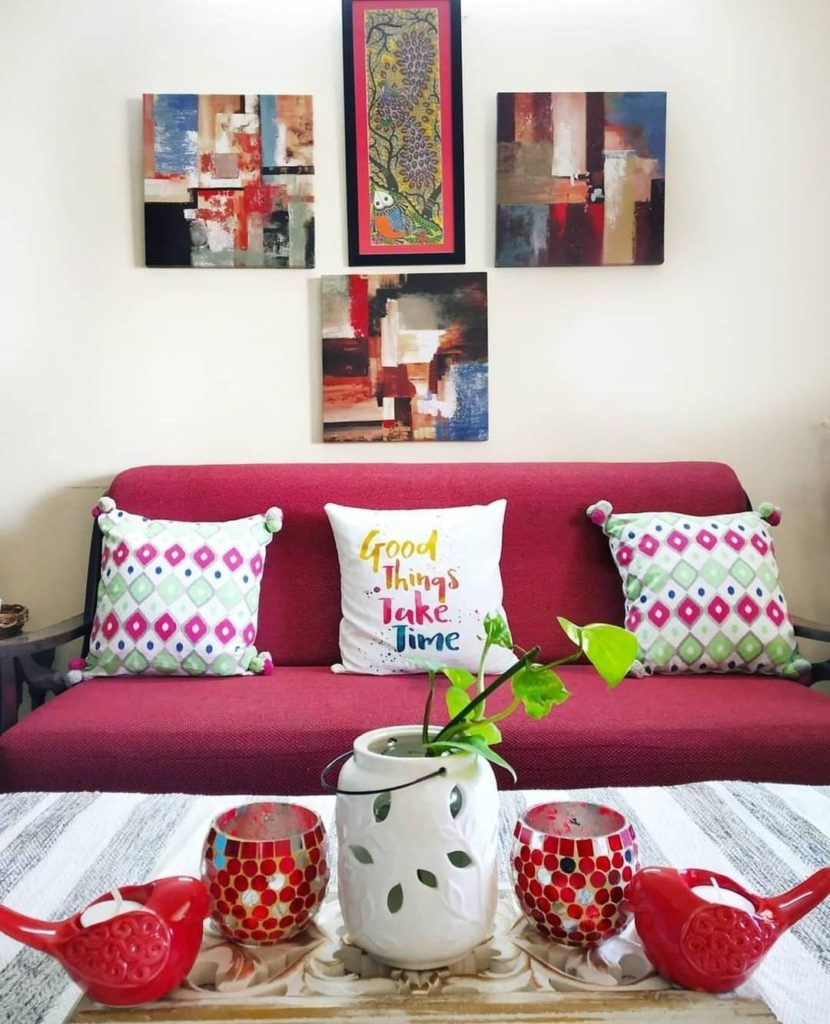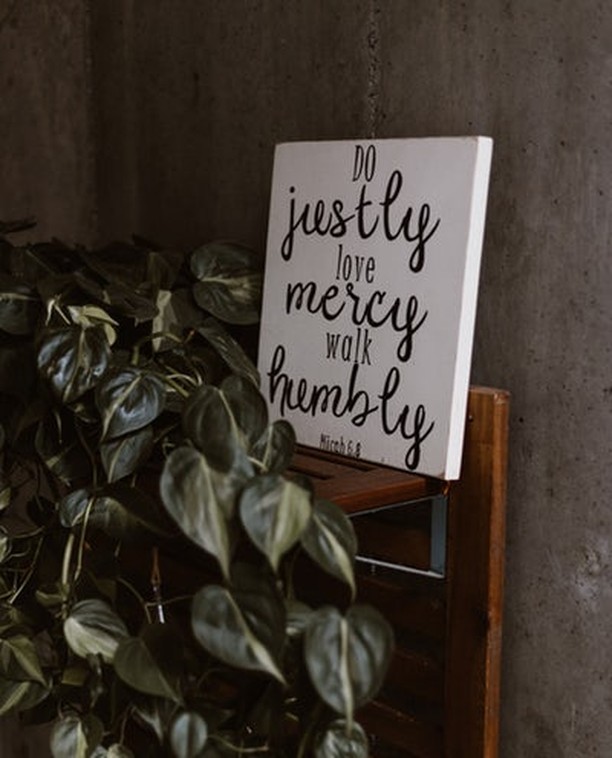 Where to Place customizable felt board: Drawing Rooms, Kitchen, Study Room, Theater Room, Entrance.
Welcome your Guest with a sweet Diwali message & emojis. You can add their pictures too :)Â On the kitchen dining with a message of " Festivals are to eat, Enjoy. Don't gossip" ;)Â 
Be creative, use your felt boards the way you want. A must-have Decor game changer for any lively house.  Also, you can pair this with frames & artifacts on a table.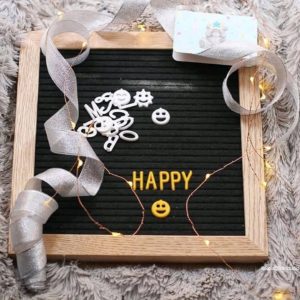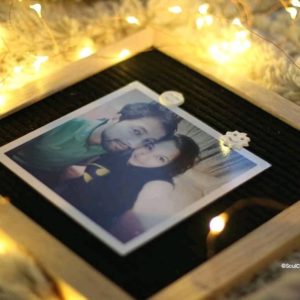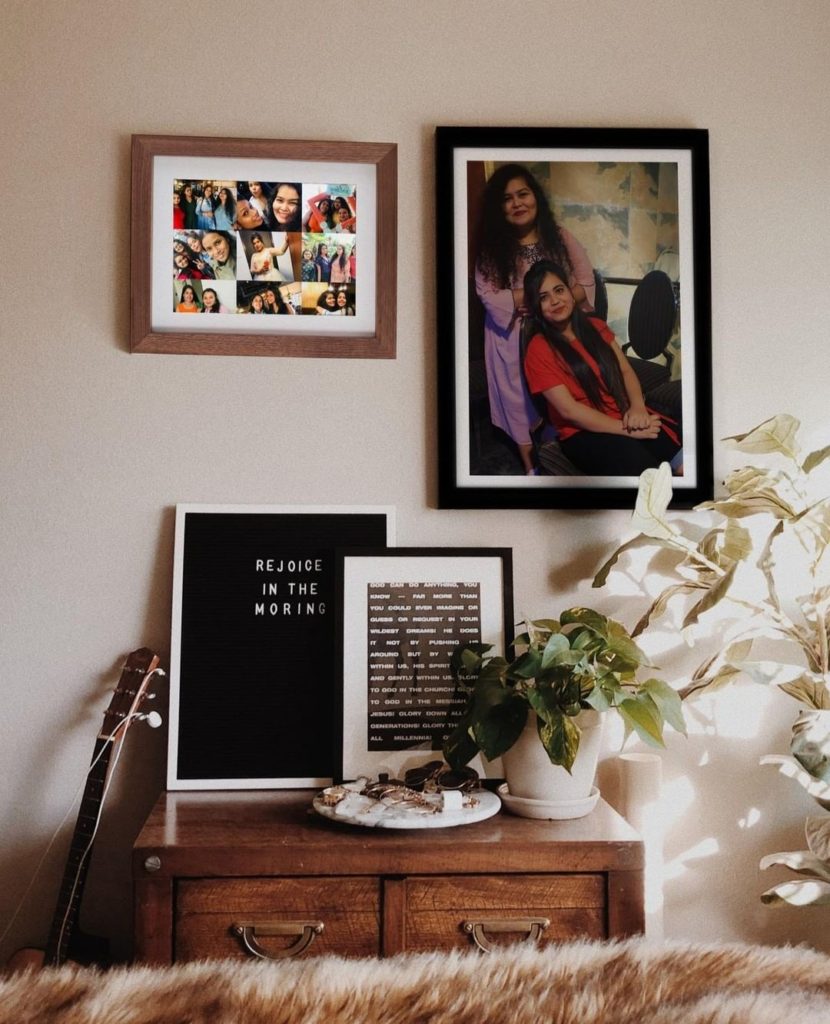 UP YOUR LIGHTS SHOW
Use the unique style of many diyas, candles to decorate your home. Flat one dimension Ganpati, known as Ganesha candle holder, to capture its shadow on the wall, easily available on Amazon.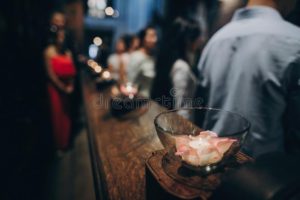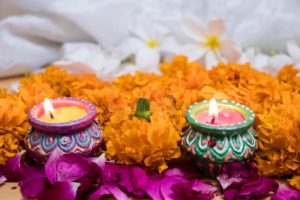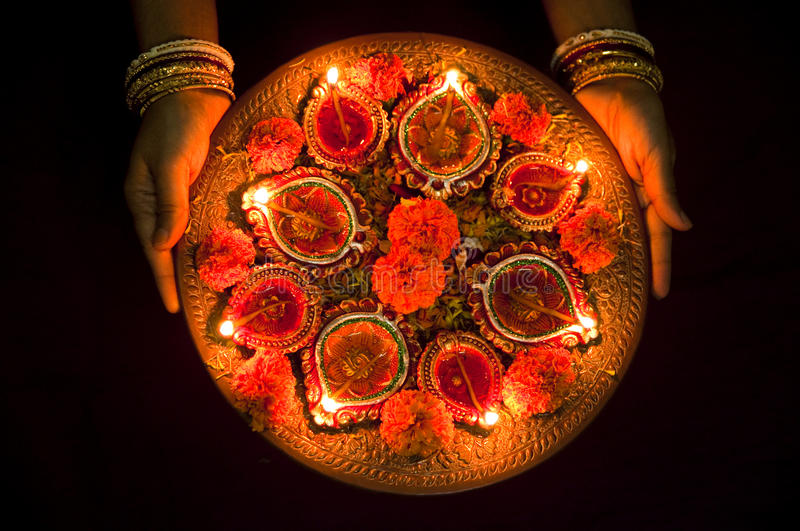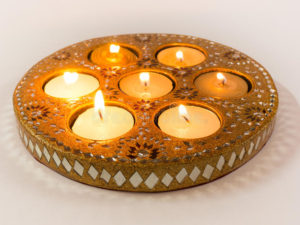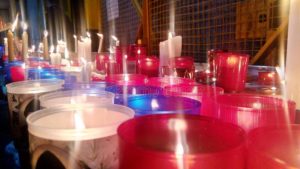 Love comes in different sizes, is colorful, woody solid & beautiful. Complete a wall with different sizes of Frames Prints. Align them in no geometric diagram. Place it with a 2-4 inch gap.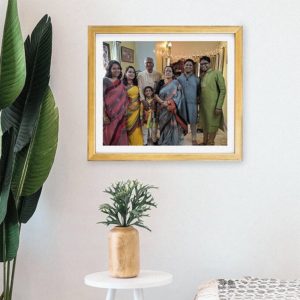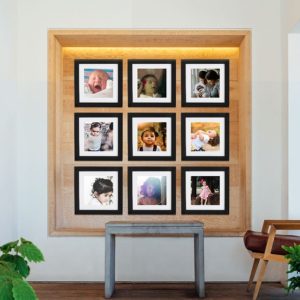 Click here to know more about decor with Frames.
You can also place your polaroids and squareprints above the frame prints.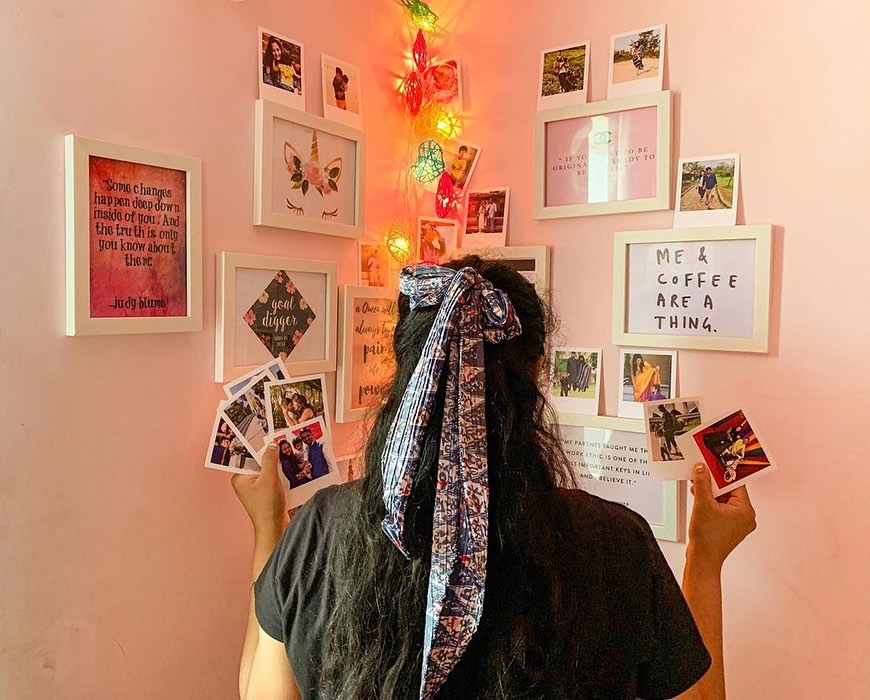 Add some lanterns around or floral stickers at one corner of the wall. Create a design with frames of name initials.
Floral Rangoli, Alpana rangoli
Use flowers to design the rangoli, finish it with diyas & candles. This suits best at the entrance or in the center of a room.
While Aplana made from rice powder is an age-old rangoli technique still used in Bengal. This turns out to look very classic & unique in today's times of colour powder rangolis in metro cities.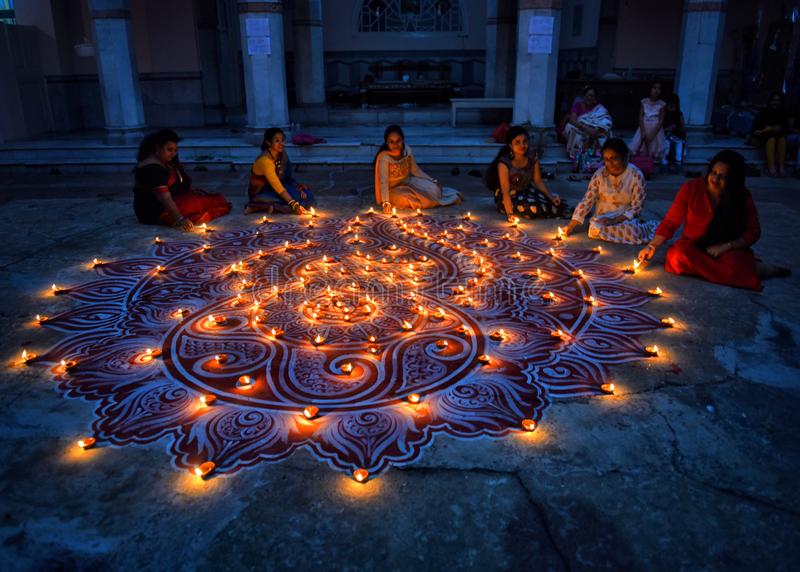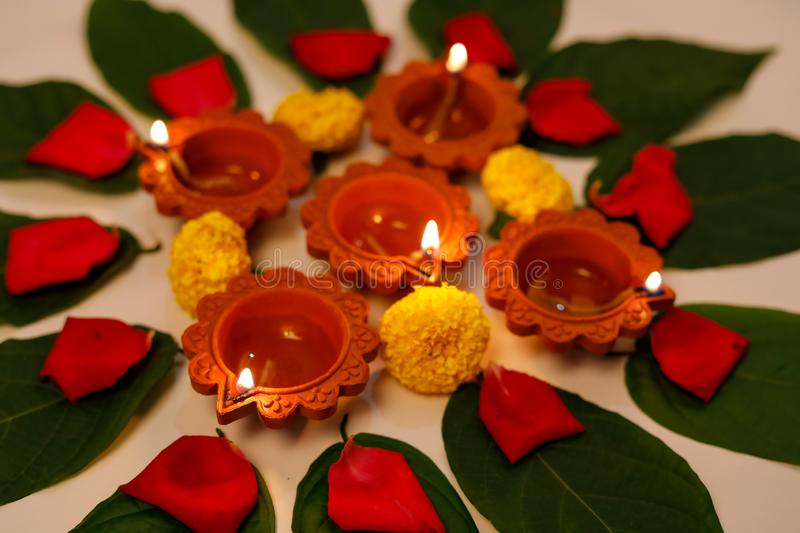 The DIYs here are endless. You can place them in numerous ways, but here are some of our best unique ways. A designed frame paired up with strings, wooden slips, led lights & square prints.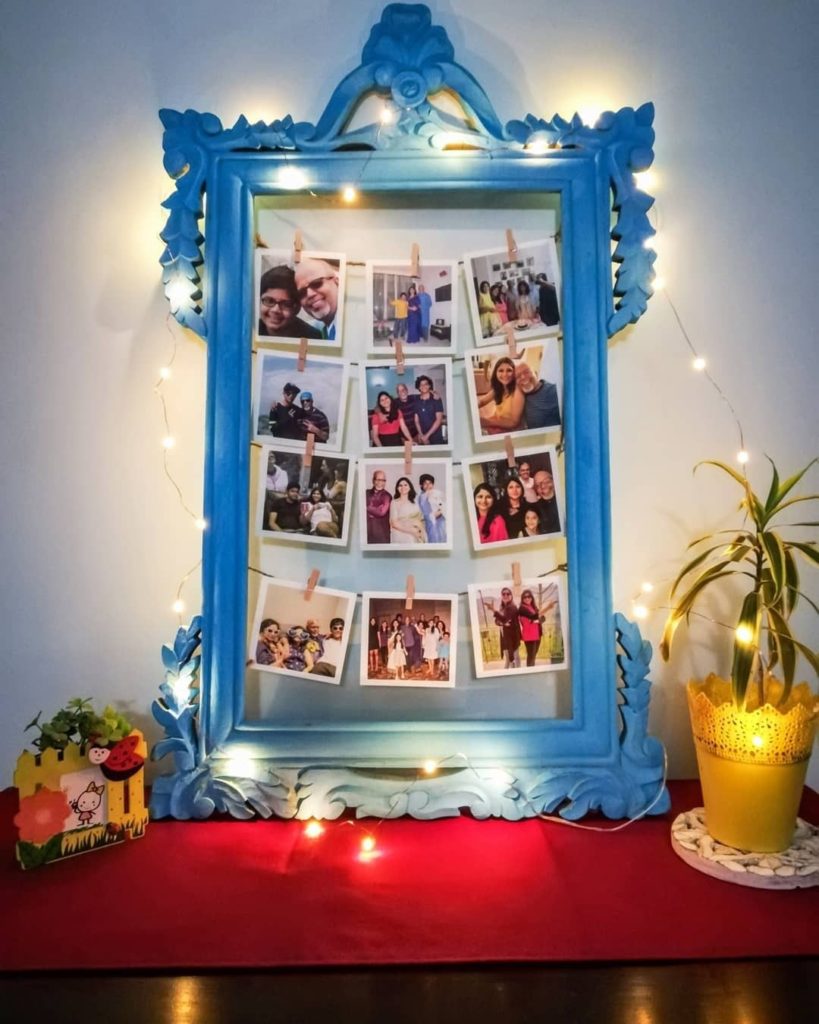 These tea and coffee 5″ square prints have brightened up the tea station and made the space so inviting❤️☕ Every morning when you walk in for your cuppa, it will make you smile. The art prints display sharp images with a high degree of color accuracy.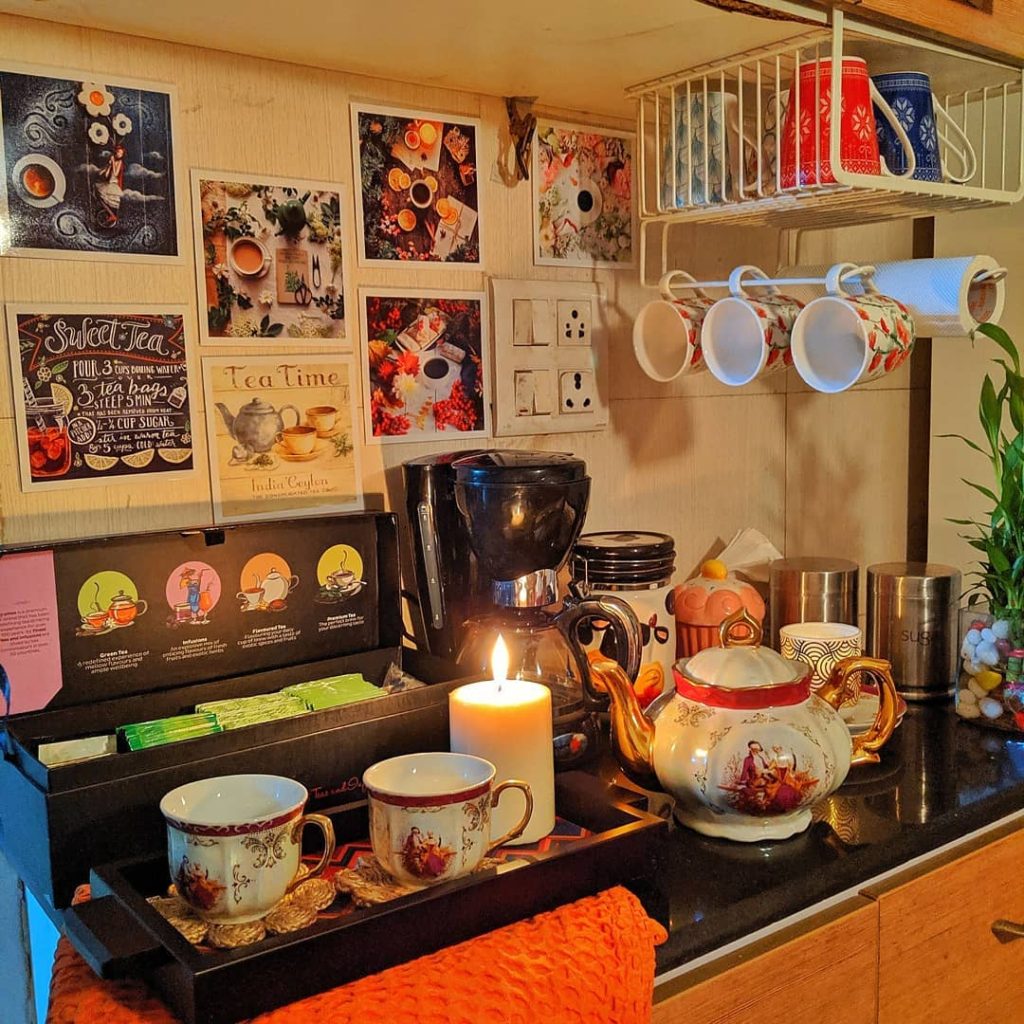 A thin window grill, clips & square prints make the creative hanging space on the wall. Pluck in your favorite stuff.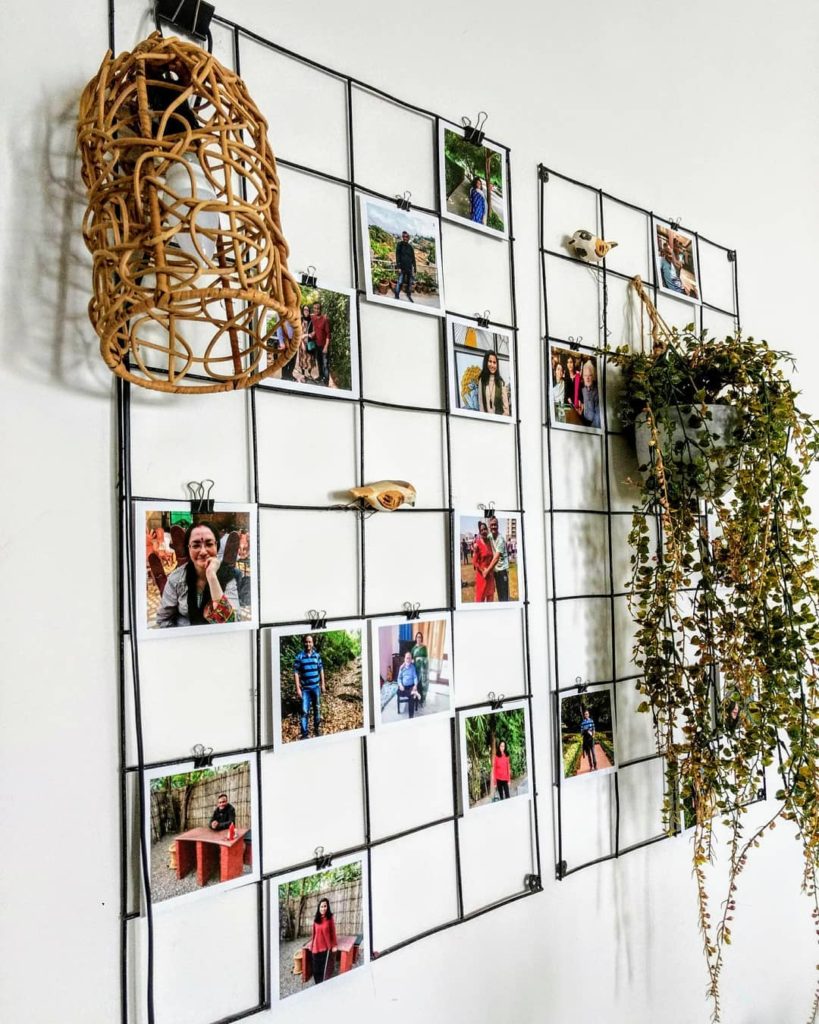 These plates which were once discarded are now smiling on the wall. Spray paint them in colors to match your room's decor. Further, personalize by adding photographs.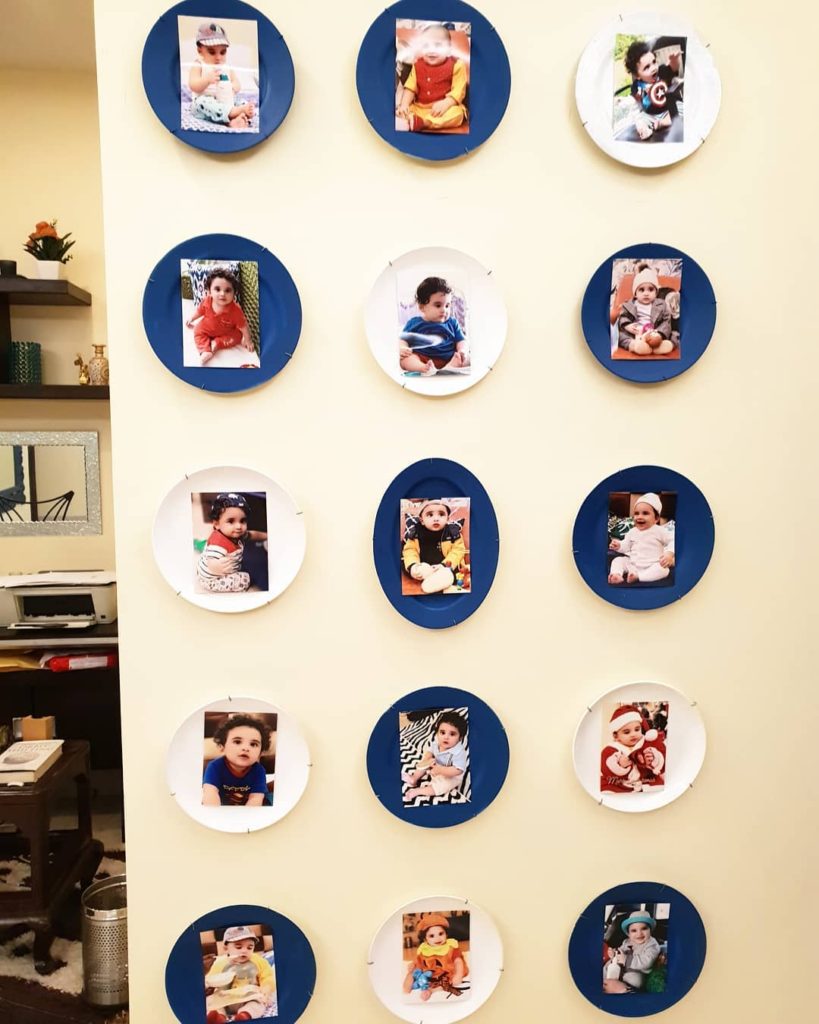 There is no better decor which will make your house a home that can only be done with a personal touch. With your lived moments & memories you aspire to create in the coming days of your life. Fancy paintings will fade the fun one day but your pictures will only raise smiles 🙂
Tweak & change photos every quarter or month. With our offers your pocket won't get a hole, with our easy navigations, everything is on your fingertips.
Have a safe, prosperous Diwali, may you accomplish all the moments you are living for <3
Happy Diwali from the Zoomin Family 🙂