Mother's Day is just around the corner. You got your gifted picked out and your card selected? Time to write something special on that card (You can do better than "To Mom", and your name!)
Whether your mom is the emotional kind or someone who loves a joke on a card – we've got something for everyone.
We've created a list of the perfect Mother's Day card messages so if you know what you want to say, but just can't put it into words, these messages should help you out!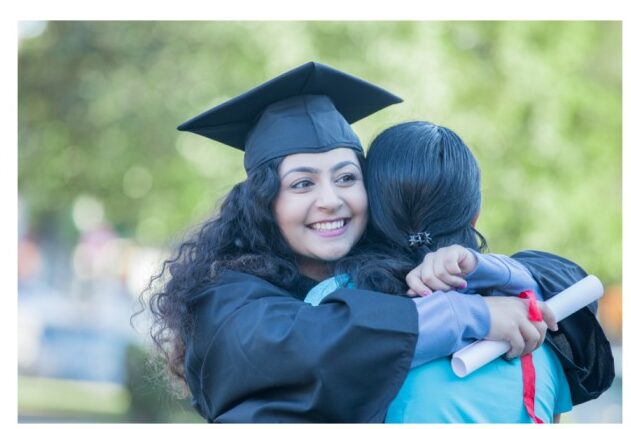 Simple but meaningful Mother's Day messages:
Sometimes keeping it simple leaves the most impact!
Thank you for everything that you did and continue to do for us.
Maa you're the best thing to have happened to me!
Meri Maa… Thank you for being you.
Happy Mother's Day to the best mum of all.
Thanks for bearing with my ups & down's. I love you!
Aai, I Love you : )
Home is wherever you are, Mom <3
Mom, you are the glue that holds us all together
Sending you all my love today – Happy Mother's Day!
Behind every great kid is an amazing MOM!
The best compliment anyone can give me is to say that I'm just like you.
Every day I feel so lucky to call you my Mom. Enjoy today, you deserve it!
Amma, I don't know how to put my feelings into words. So I'm just going to say… Thank you, I LOVE You!
Mummy, you're the BEST!
Thanks for being the best mommy in the world!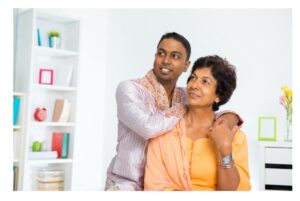 Mother's Day messages for those 'Away-From-Mom':
Being away from your mother can sometimes be super difficult. Luckily with the power of some personalized gifts, we can show that appreciation through a customized Photo Gift & card. Sometimes a special message from miles apart makes her feel you're right there!
Near or far, we're never apart. Oh Mum, you're always in my heart.
I'm not with you right now, but I'm sending you all my LOVE!
Mom, when I next see you I'm going to give you the BIGGEST hug. Happy Mother's Day!
Sorry I couldn't be there to wish you in person. But just know that YOU'RE AWESOME!
Sending you a virtual Hug, this Mother's Day.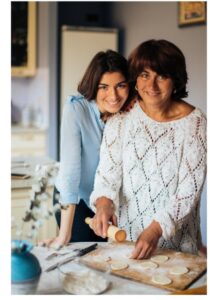 Funny Mother's Day messages:
Show her you're the funnier sibling by adding in a quick chuckle on the card!
Flowers? Chocolates? These aren't the best gifts for you… Luckily, you've got me.
Happy centre of attention day! Don't get too used to it…
Congratulations Mum – I turned out awesome!
I love you mom but please stop commenting on all my social media posts. Thanks <3
Dear Mom, it turns out that you were right about everything.
You might have failed with my (sister/brother), but at least you got it right raising me!
Happy Mother's Day! I promise to clean my cupboard today. Maybe.
I thought of getting you a gift. But then I realized you have me. And no gift could top that!
I love you Mom even though I'll never accept your friend request.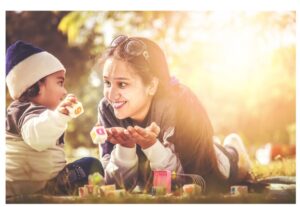 New Mum Mother's Day messages:
Gifting your partner on behalf of your young one? These messages are sure to make her smile (and cry!)!
Thank you for bringing this little bundle of joy into the world. Have a wonderful Mother's Day!
You are so strong and already an amazing Mom. Happy first Mother's Day dear.
To my Mommy. Happy Mother's Day! I love you so very much.
Happy Mother's Day to a woman who truly does it all! We love you so much! Thank you for everything you do for us!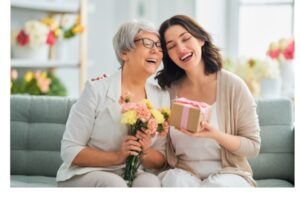 For someone who's like a mother Mother's Day messages:
Your Daadi/Naani, Maasi/Bua, Didi or someone just close to you – sometimes we don't even realize how much they impact our lives. Take the time to show them your appreciation.
You are very special and I am so glad you are a part of my life.
You have been the mentor that I needed and I cannot thank you enough for all that you have done for me. Happy Mother's Day!
Happy Mother's Day to the best role model I could have ever asked for!
Thank you dear 'Maa-si' for always being the friend I needed
You're the best Grandmom in the world, Happy Mother's Day!
You mean more to me than I can say! Love you to bits and wish you a Happy Mother's Day!
Resources Related To Mothers Day:
If you liked these Mother's Day messages you may be looking for Mother's Day Gifts too.  If so, make sure to check out:
Gifting Guide for Mother's Day
Father's guide to Mother's Day
28 ideas Father-child can do while Moms enjoy Mother's Day
Personalize Mother's Day photo gifts from Rs. 129 only! Click on the button below to avail the offer, hurry!