Mother's Day is coming up on May 12th, 2013. Mother's day is a day celebrated to honor the mothers in our lives. We should celebrate moms every day, however a particular day ensures that we reflect on all that our moms have done for us. Ask any mother and she'll tell you that she loves being a mother – she cherishes her moments with her kids and would gladly give up everything for them. That is why Mothers' Day is so important. It may slip by us to appreciate our mothers on a daily basis, but on this day, we can all unite to celebrate the one person who defines the meaning of the word 'love' – our very own mother. It is certainly a favorite occasion at ZoomIn!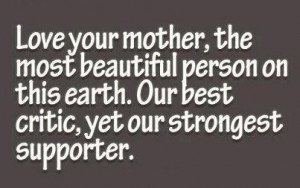 Most countries celebrate Mother's Day on second Sunday in the Month of May. While there is no direct connection to ancient traditions, it's believed that in ancient Greece, the people paid tribute to Rhea, the Mother of the Gods, each spring. However its Miss Jarvis from the USA that got the day its actual date.  Miss Jarvis was very close to her mother , who passed away in May 1905.  Anna missed her mother very much and felt that children should appreciate their mother's more while they're still alive. Anna hoped Mother's Day would increase respect and love and strengthen family bonds. Her efforts finally led to US President Woodrow Wilson designating the second Sunday in May as Mother's Day. This tradition of celebrating Mothers Day and paying tribute to mothers spread across several countries over the years.
This is the first in a series of posts that we will run for Mother's Day. In the coming weeks, we will have several posts coming up.