"Look for something positive in each day, even if some days you have to look a little harder."
And how easy is it to look for some positivity around you if you have a handy reminder of the good times & good vibes!? This week we caught up with our user Riddhi from Mumbai who got herself this striking Metal Print!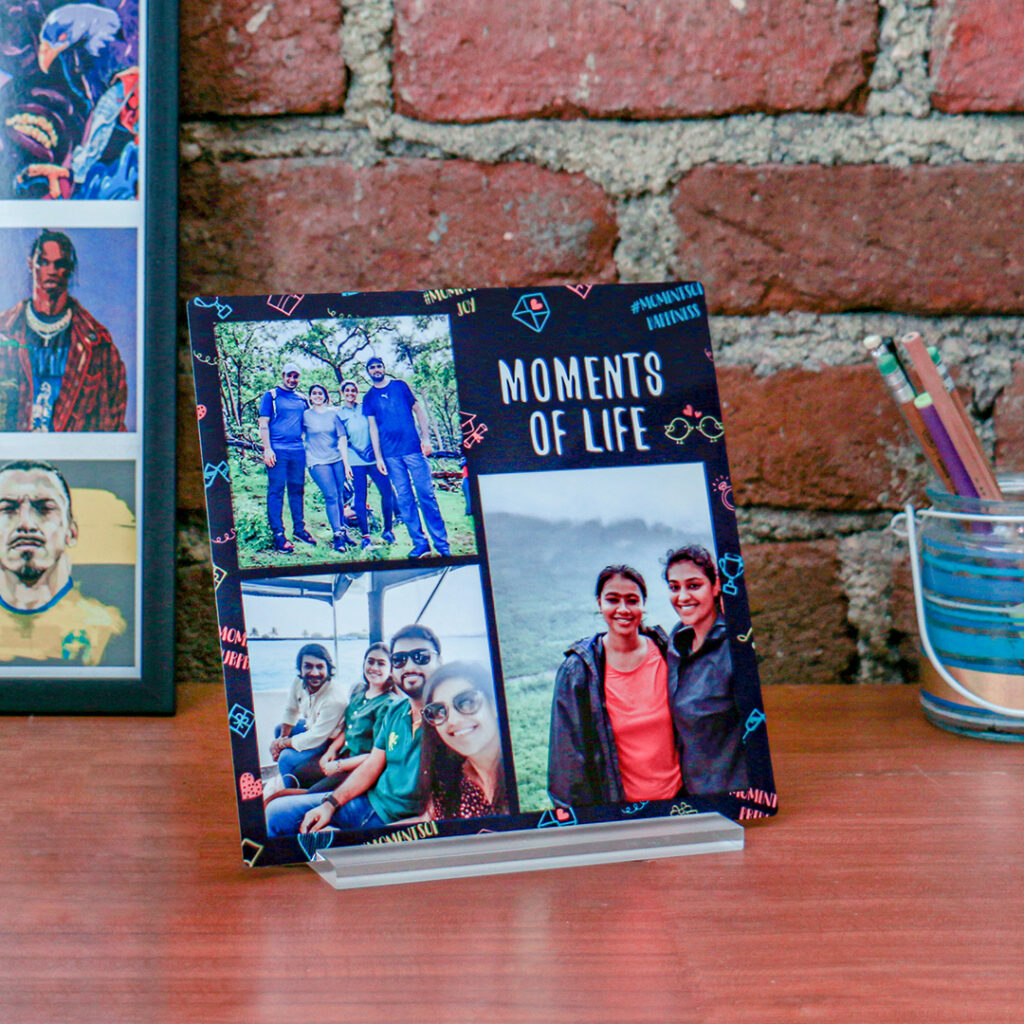 Can you tell us more about your Metal Print & what inspired you to create it?
My Metal Print is all about my best friends! It is a collage of all our favourite memories together. As we got married & lived in different cities, it is difficult to keep in touch like the old days. So on my best friend's birthday, I thought to send her something that always reminds her of our favourite trips together. But I wanted something more than just a picture of a frame. And that's why I picked a Metal Frame 🙂
What type of Metal Print did you create?
I decided to create a 1.2mm thick Glossy finish 8"x8" Metal Print. I picked this because I liked how bright my images look. And secondly, I loved the different themes and photo grids that I could choose from. I wanted my gift to look more sleek & modern and I'm happy to say that it does!
What did you think when it arrived?
Well, I of course LOVED it but my best friend (to who I gifted this) burst out crying when she saw it! She was so touched by this surprise gift that she was speechless. She has now kept it right on her bedside table & she says it makes her smile every time she glances at it 😀
If you'd like to create such a beautiful Metal Print for yourself like Riddhi, then here are the steps:
Click here & select the size you'd like to order. Tip: Go for the 8"x8" for the best impact!
In the next screen pick the theme that goes with your style. Tip: You can add more pictures with the photo grid themes
To add adorable stickers click on the tabs located at the bottom of the screen
Once you're done creating, preview your creation and 'add to cart'! Tip: Save your creation under the creations tab to duplicate or edit later
We hope you are as inspired by Riddhi's Metal Print as we are! If you're looking to create one for yourself click here or download the Zoomin App!