Whether you're at home or at your office, there are multiple times in the day when we find the need to check on the weekly/monthly calendar right? Sure we all have access to our phone or laptop calendar. But how annoying is it to keep swiping away the many notifications that pop up and distract you from the task at hand! Flipping between weeks or months is just not that easy on the tiny screen is it?
That's why it's nice to keep a separate physical calendar to help you plan better 🙂
So, why should you choose a customizable calendar from Zoomin instead of an ordinary one?
For starters, you can add your own photos at no extra cost! It's nice to have a daily reminder of favorite vacations or family moments. An added feature of our personalized calendars is you don't have to wait for a new year to purchase. You can start your calendar on the month of your choosing — no more wasted calendar pages!
Here are 6 amazing tips so that you can get the maximum out of your customized calendars!
Tip #1: Re-use old months as Square Prints!
With our unique wall mount portrait calendar, you can re-use your pictures after the month ends. How? Each page comes perforated so that you can detach it and pin up your pictures as you please. How cool is that!?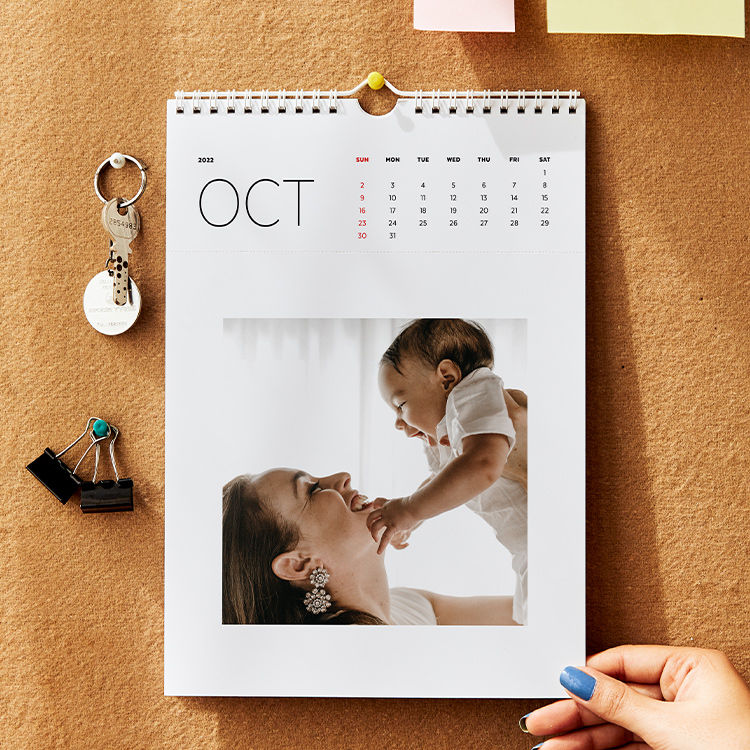 Tip #2: Duplicate your creation. Perfect for gifting!
After selecting the theme and uploading your images, just click on save creation to store your design in the creations tab. If you want to print multiple copies of the calendar with a few tweaks you can duplicate your creation and make changes.
To print multiple copies of the same calendar simply increase the unit number in your cart!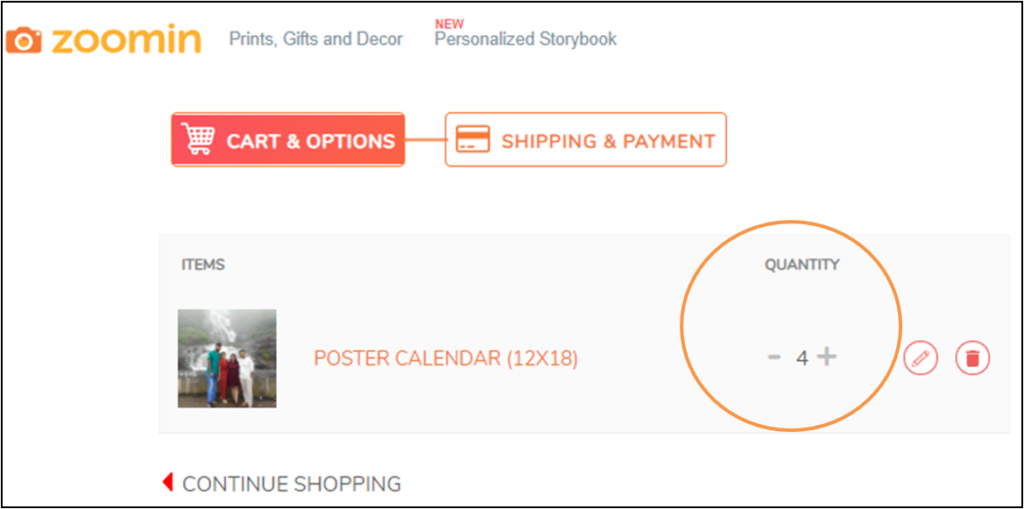 Tip #3: Save desk space, opt for a Poster Calendar!
If you find a space crunch on your table or have an unusually cluttered desk then opt for our Poster Calendar. This one is 12"x18" tall and can display upto 4 pictures!
BONUS TIP: Use a wall-safe washi tape to tape your calendar without making any pin marks! Buy it here.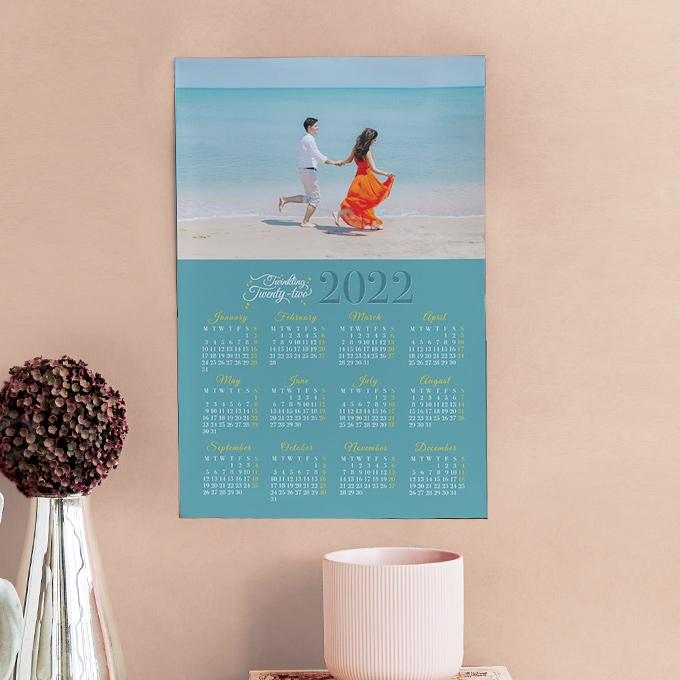 Tip #4: Add a bit of motivation to your calendar!
Along with your favourite pictures, add in a couple of motivational quotes or quirky one-liners to your calendar. Trust us, this bit of spunkiness will freshen you up every time you glance at it!
Step 1: Use any free designing tool like Canva
Step 2: Create a simple design with plain background that matches your calendar theme
Step 3: Add your quote/one-liner/family dialogues – whatever you'd like to see every day!
Step 4: Download this as an image & upload it along with your pictures while creating your calendar.
Read more about printing from Pinterest/unsplash in this blog.
Tip #5: Pick a plain theme for gifting different types of people!
If you're gifting a mix bunch of people or if you prefer a generic theme v/s friends/love/baby themes then go for one of the simpler themes. They are elegant, simple yet artistic and are sure to suit any desk or wall colour!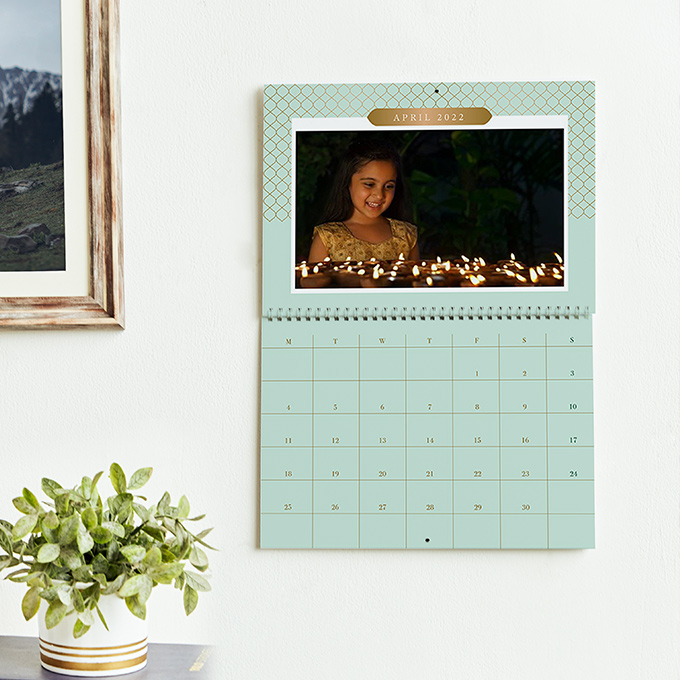 Tip #6: Just 1 calendar for the entire family!
If you want a single calendar for the entire family to glance on-the-go then our Magnet Calendars will do the job for you. Put one up on the fridge or the cupboard and you've got yourself:
Some happy memories for all to see
The entire year at a glance
A sturdy magnet to hold your to-do lists on the fridge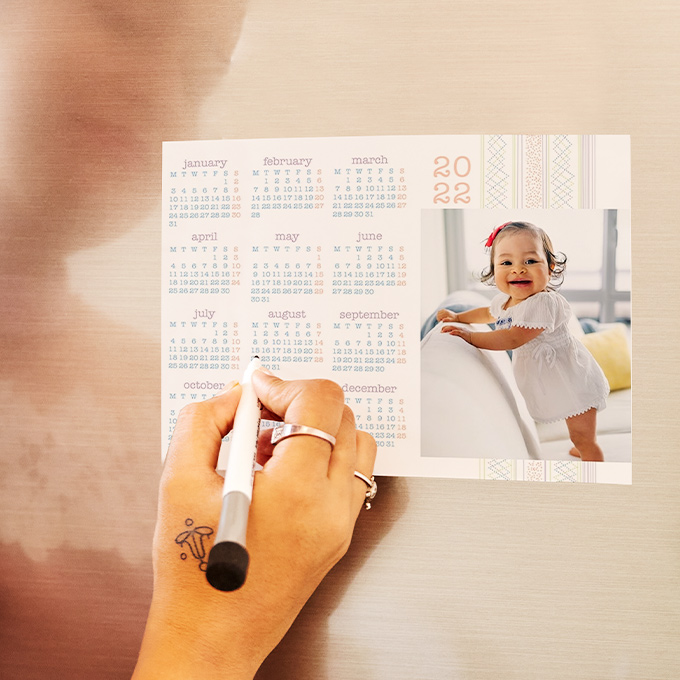 Feeling inspired to create your own calendar? If you do, please share your creation with us on social media! Just tag us on @zoominstories on Instagram or Facebook with your photos or use the hashtag #zoominstories. You can also follow us on YouTube, Twitter and Pinterest, too!