Still, trying to set up your "The WFH" mood? We can feel you.
We know how challenging it becomes to focus when you don't have your colleagues around, the keyboards chanting & the printer running. You are missing the office but happy to work hard in the pajamas. The right mood for work is really important when we are in a new environment ( for work). If you are someone who works in the creative sector the need for a silent place is a must, while someone who deals with a lot of crunching numbers needs to relax every second hour.
 .
While Taking care of the new normal which should not become an obstacle to your productive work life, inculcate the "outside-in" lifestyle now. With little changes in your nest, you can ensure that your mood for work & productivity is high keeping you at ease.
Here are a few ideas that our team at Zoomin has been practicing & it has proved to helpful & productive.
Tips to increase productivity & set a good mood for work.
1. Right environment
Firstly you have to make sure about discipline & quit sitting here & there ( if you haven't already) This can get on your nerves in a few days & make you procrastinate, failing to achieve your deadlines. Hence Rule 1 – avoid constant changes and set up a home office. You don't have to spend money but get the right resources from your current furniture & create a comfortable desk setup.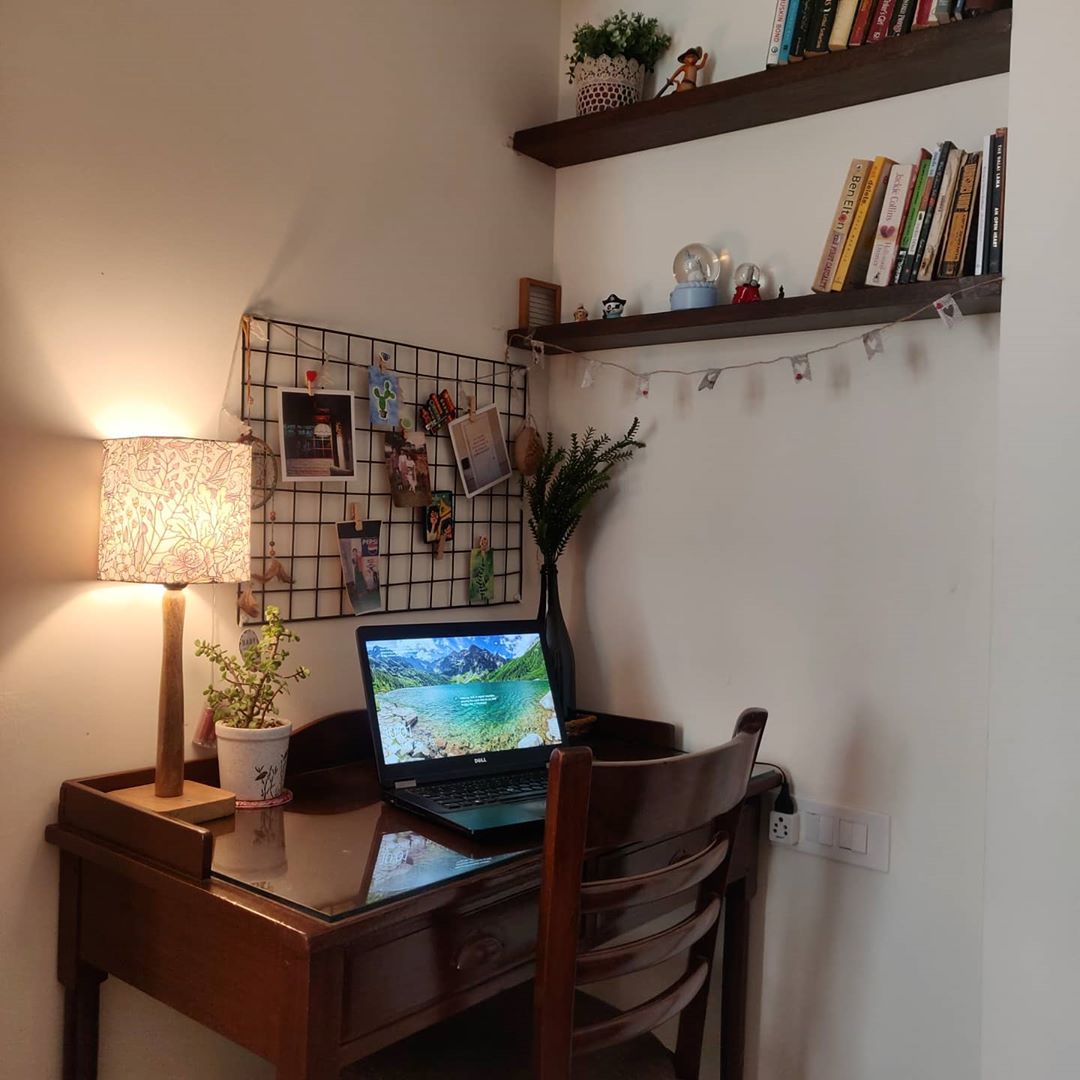 2. Natural lights
Natural lights make us feel refreshed & a little proud to be at home. While you are working from home and can choose any place you love to sit ( finally) use it as your cookie point. Choose a place near the window so that you are stimulated by the sky, clouds & natural light. Greet the chirping birds and bade bye to the setting sun. P.S – The sunshine gives you the best filter for your google meets.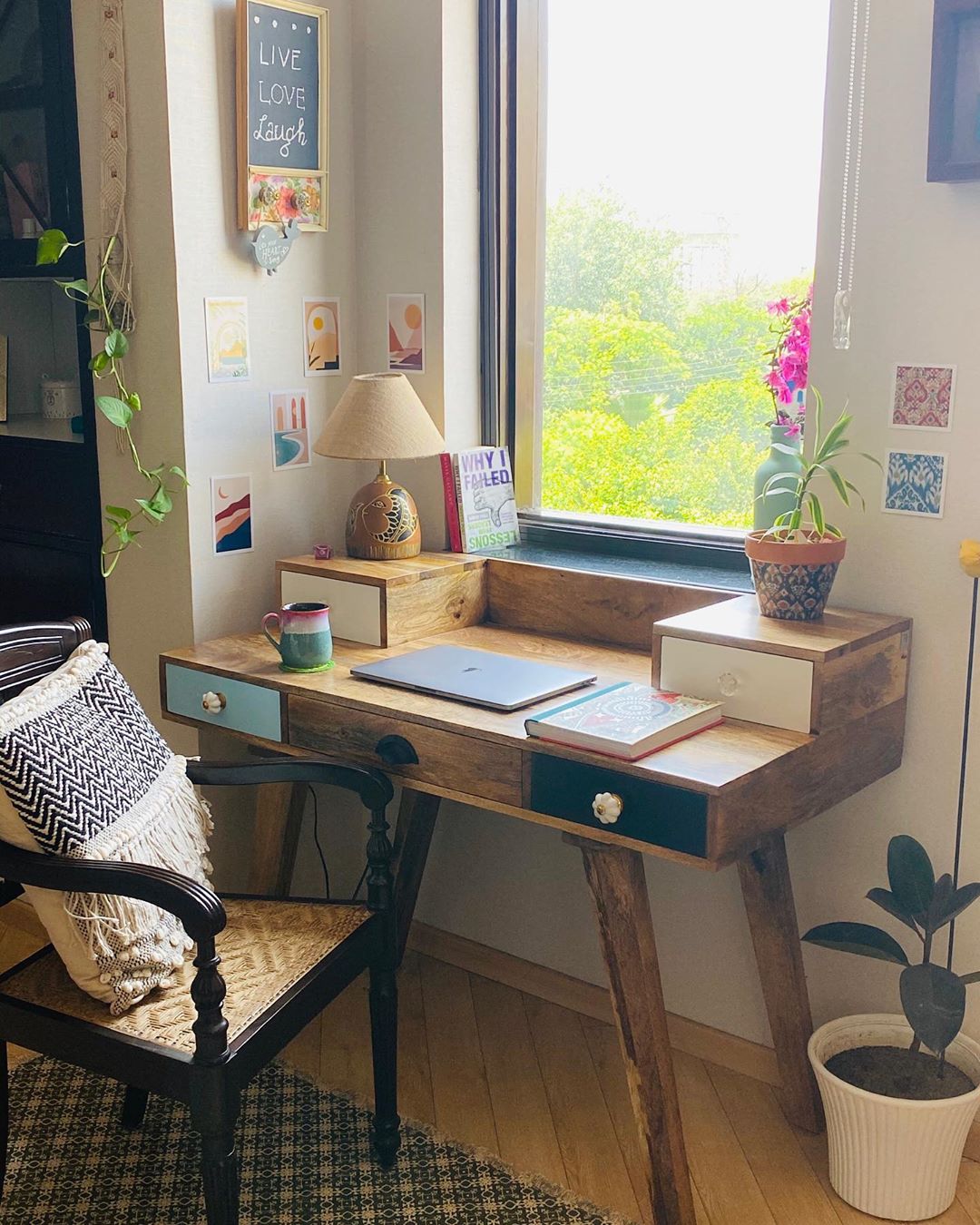 Choose curtains that will allow the lights to elapse. If you like to work in the dark choose a 2 layered curtain & block the lights. Open them during evenings to welcome the calm windy breeze. Nature holds the best steward to inspire us with its beauty & warm embrace. Relax your stressed hormones & smile a little more. Partnering with nature always gives the best results 🙂
.
3. The Desk
The desk is the prime place where you will spend most of the time. Make sure it's spike clean, inspiring & has all the things that will make you happy & productive. Add plants & artifacts to your desk, wallpapers of a good quote and a mix of wallpapers to keep your mood lifted. But how do you do it right? We have got you covered.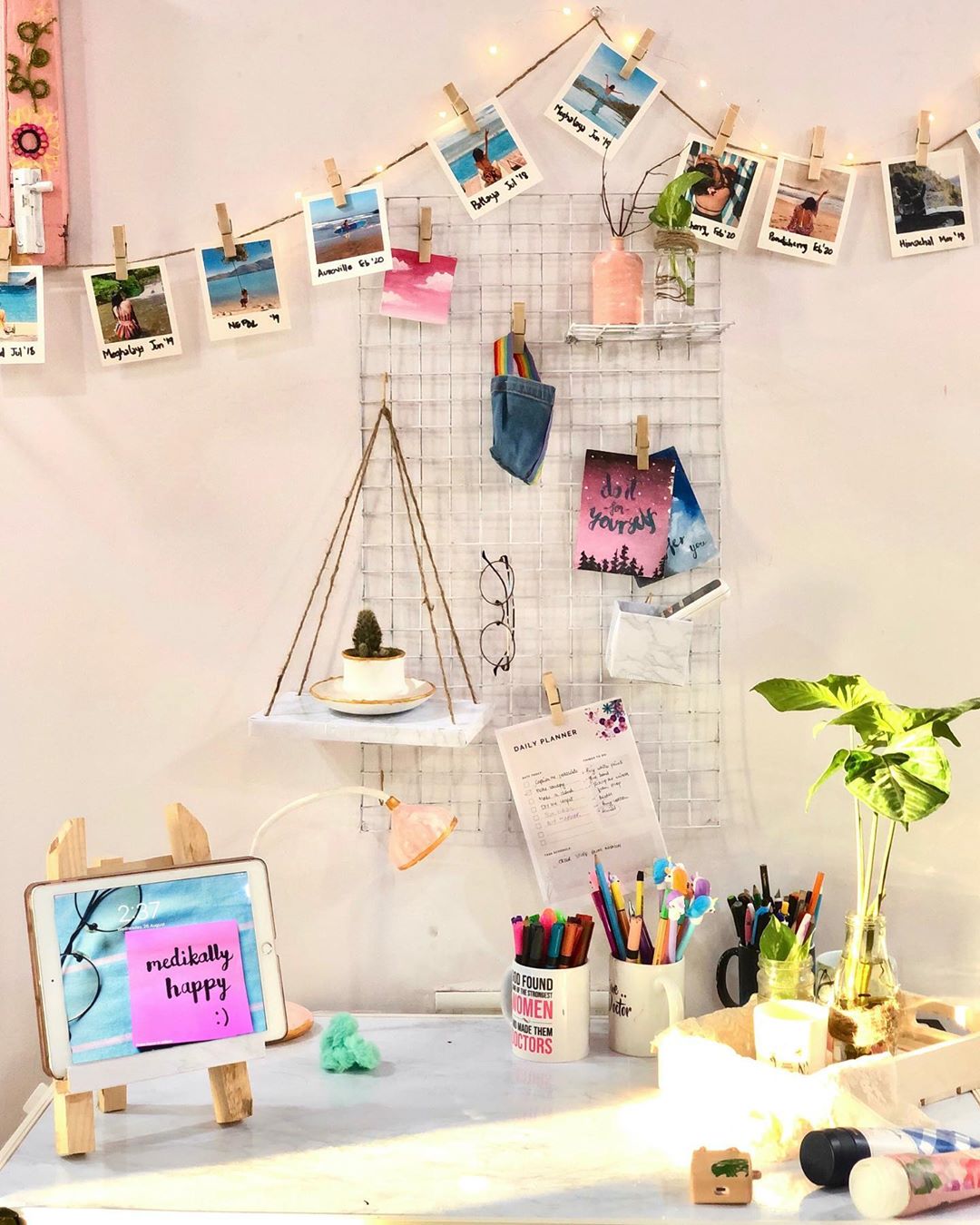 A Metal Print or two of your family, best friends, or your lover.
A customized Coffee Mug of your favorite memories. Use your unused favorite mugs as your pens holder.
Your

Favorite plant

that reminds you to take it slow.
Inspiring quotes in prints. Create a gallery wall from 5×7 prints and 4×6 prints. The right way to pamper the hard worker in you.
Your favorite

Calming artifact

.

LIT working spaces

for the lover of the lights in you.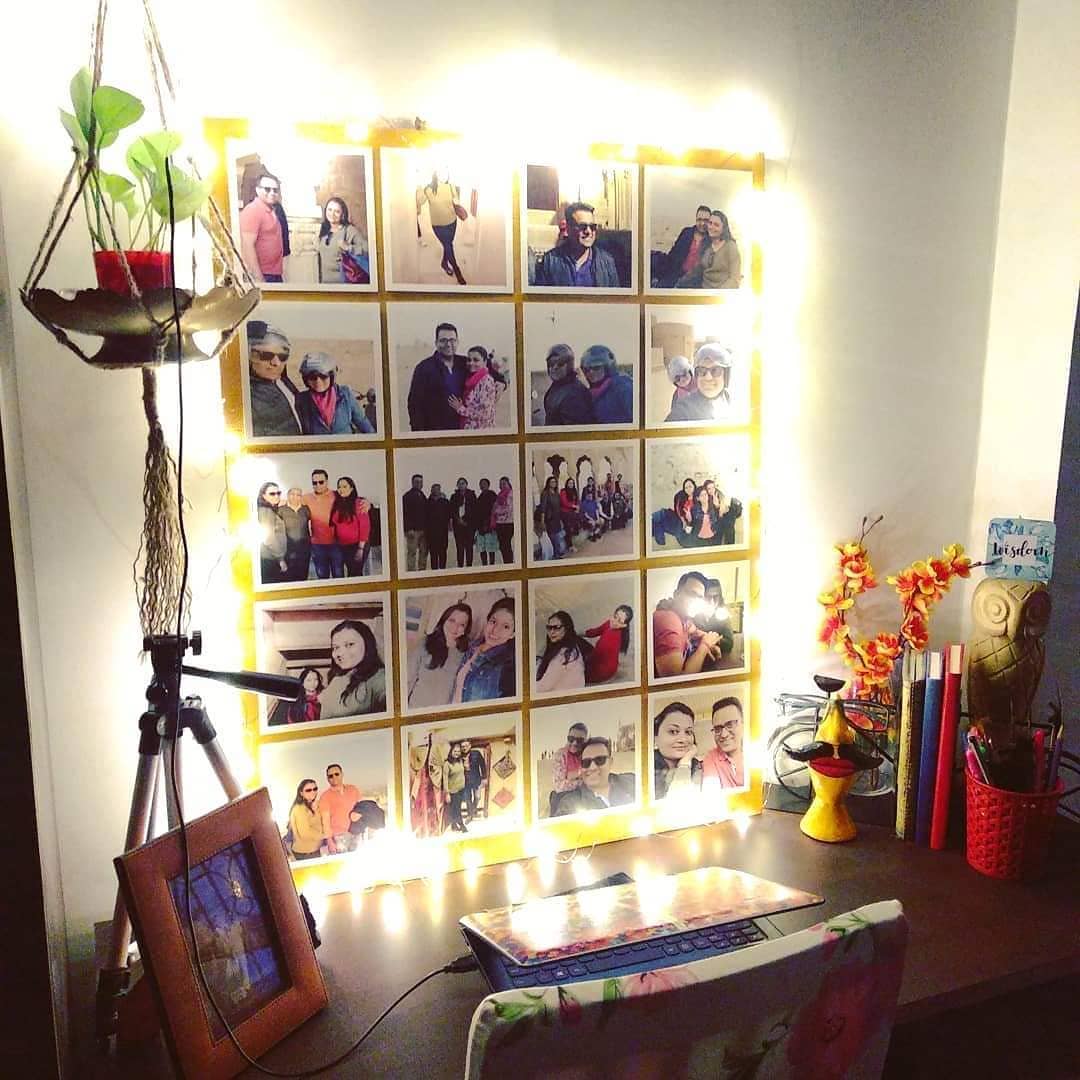 4. Musical instruments music.
Music is the best agent that makes you work in sync & fast. Piano & guitar music, lofi beats, peaceful retreat from Spotify is the best partner to the boring hours of your day. It's nice to keep yourself boosted with music. While you can beatbox with keyboards and whistle to this tunes don't forget to play your favorite playlist ( because there's no one to judge you)
.
5. Your WFH partner.
The major key to achieving fruitful productivity is planning, organization & discipline. Having a handy notebook will always help you to achieve your deadlines on time & remember important things you tend to forget easily.
Did you check our new Notebooks yet?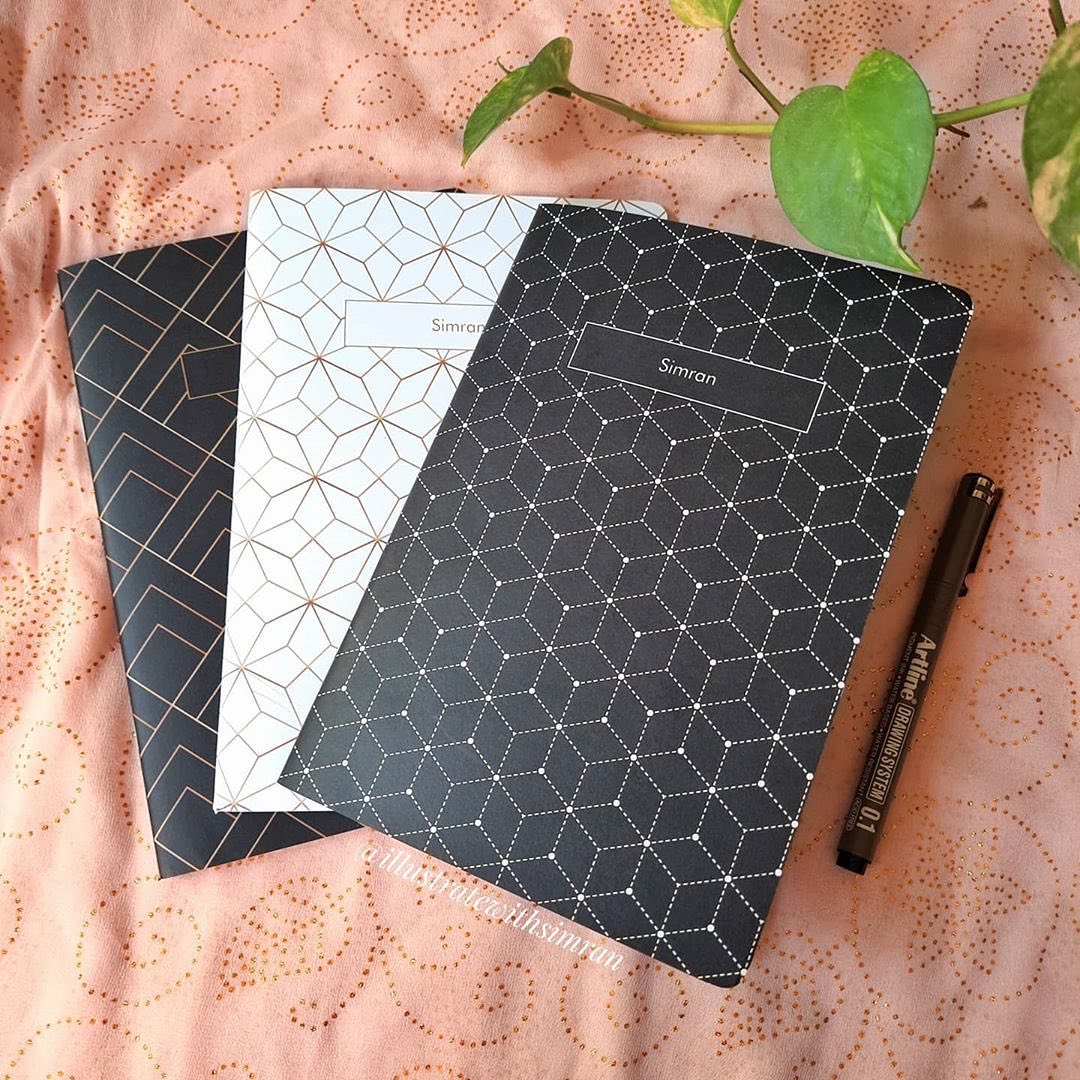 The new Zoomin notebooks will not only help you to plan better but add the right vibe to your desk with its stunning designs & YOUR NAME. Yeah, Customized notebooks with your name to lead the day.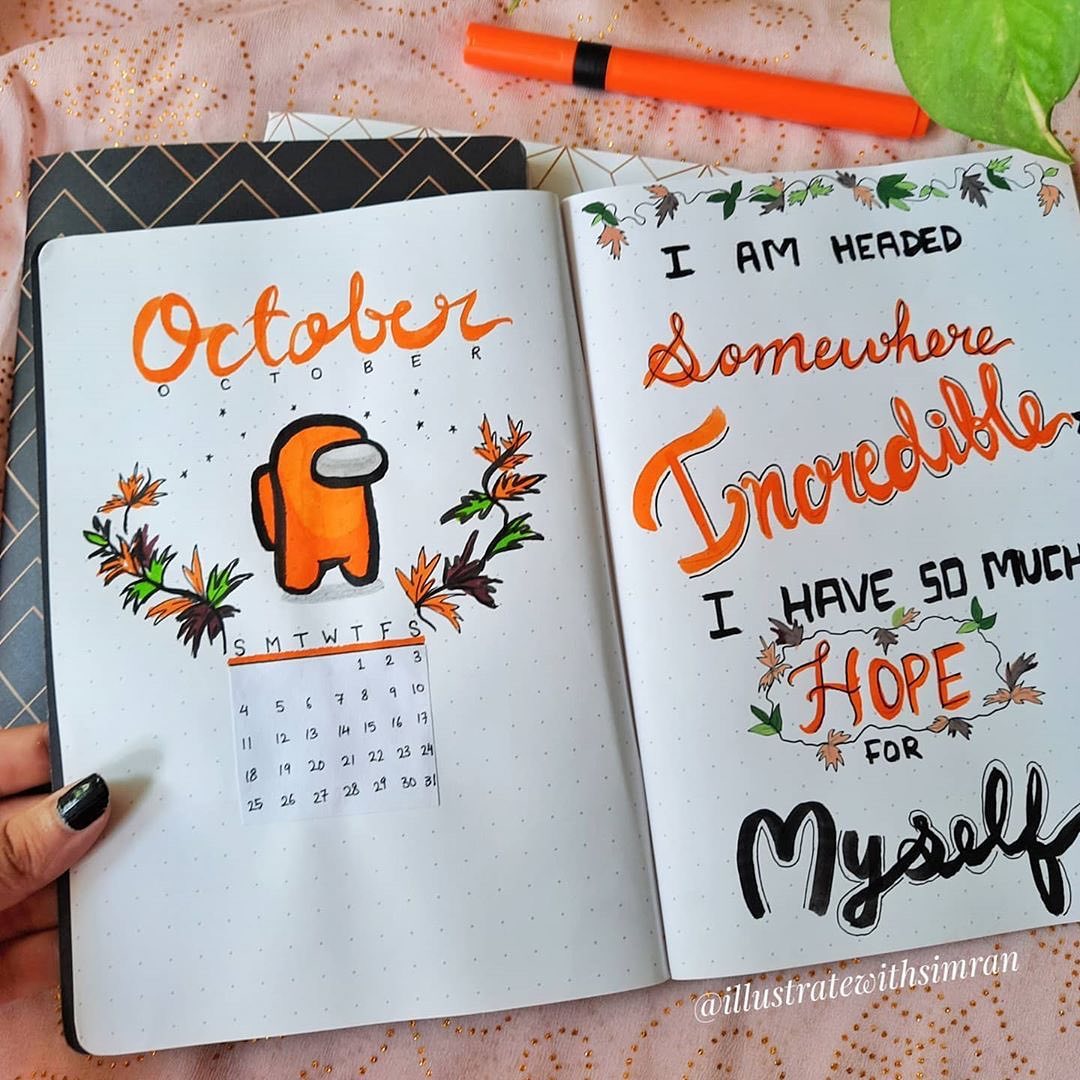 Start your day with a to-do list, gratitude chart and to pass signs to your kids when you can't mute your meeting. A notebook can never go out of vogue when we are talking about productivity.
Read more ideas to relax with creative journaling using the Zoomin Notebooks.
Our every day counts and hence it is very important that we live each day well. We spend the major part of our days working and hence it is mandatory to set up the right mood in the favour of our wellness.
Create your personalized productive space with these easy tips and share your desk with us. Tag us at @zoominstories