Brothers are evil. As a sister to a younger brother who nags the living daylights out of me I can vouch for that.
For starters, he keeps running around throwing away everything. He wakes me up at midnight and why you ask? So that I can cook a half fry for him…Like really?! He would every time emotionally blackmail me to get things done for him making a puppy face, saying you are my dearest sister, won't you do this for me? and the list goes on…
But then this same stupid brother of mine is an angel. I know I am contradicting myself but he is the sweetest of all, he will get up at once to get me a glass of water and then again run to the kitchen when I tell him to get me something to eat. He never complains! He literally places me over everyone else in the family and does everything he can to keep me smiling at times when I don't find the energy to deal with things.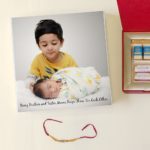 At Zoomin, we have left no stone unturned to give you the best options to surprise your angelic devil sibling.
Your siblings are the only people in the world who know what it is like to have been brought up the way you were. So, treat them with memories that will last a lifetime!
A combination of a photobook/photo mug, scrumptious chocolates and a Rakhi for an everlasting promise of being there by each other's side is the ideal gift you can give to your beloved brother.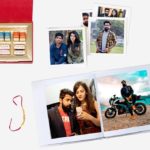 *Click on these images to see how our customers surprised their siblings.*
Have you visited our Rakhi page yet? If not, then do it right now! Click here and get up to 55% off on the entire range.