When decorating your home, it's exciting to add a personalized touch with pictures. Most Indian homes tend to include plenty of memorable photographs of family, friends and favourite vacation spots.
Photographs add so much personality and warmth to a room. Whichever memory you choose to print, Zoomin's customized printing options actually bring these digital images to life! But the task of decorating is easier said than done. With so many printing options available, it can be hard to know what photo paper and finish to use to properly enhance the beauty of each photograph.
Besides, you may need to improve your photos yourself or order photo enhancement services to ensure your images look flawless before sending them to print.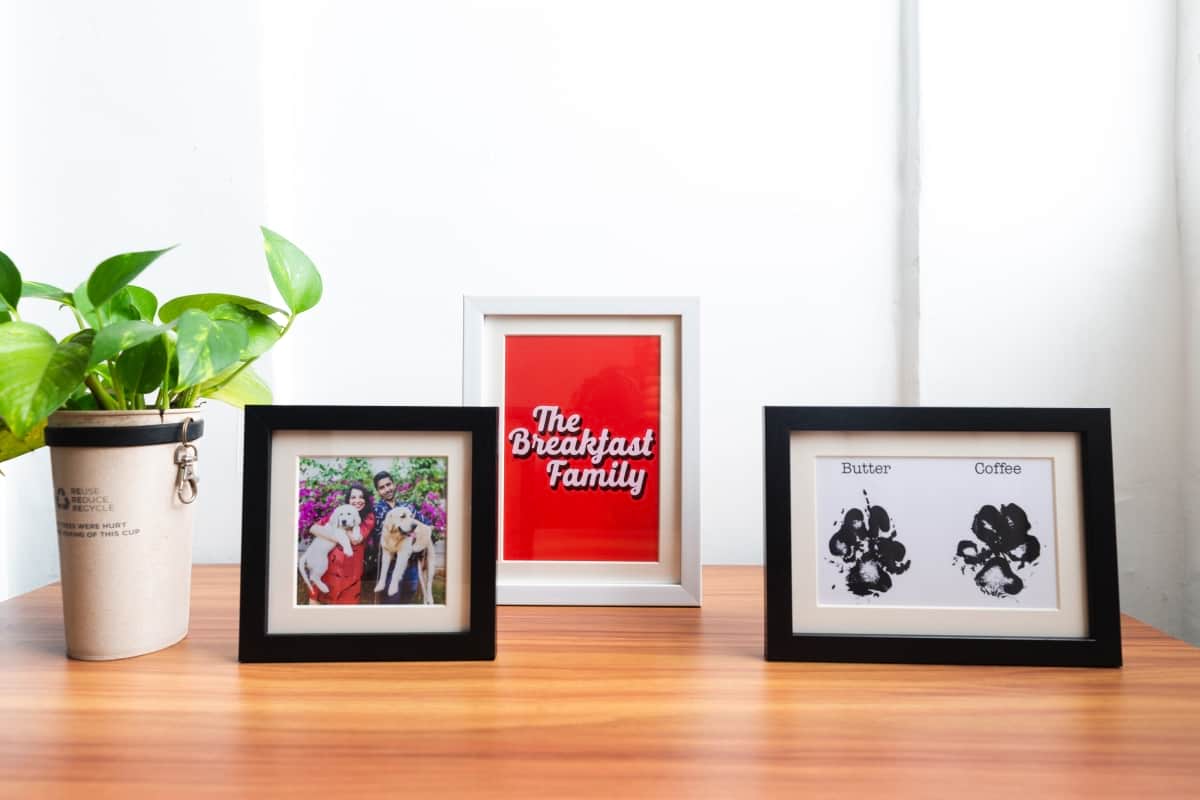 Whether you're printing images for frames, for a photo wall, or for a personalized gift, you can easily bring your most cherished memories to life with Photo Prints. Choose matte, glossy, or pearl finish photo paper to customize your high-quality prints.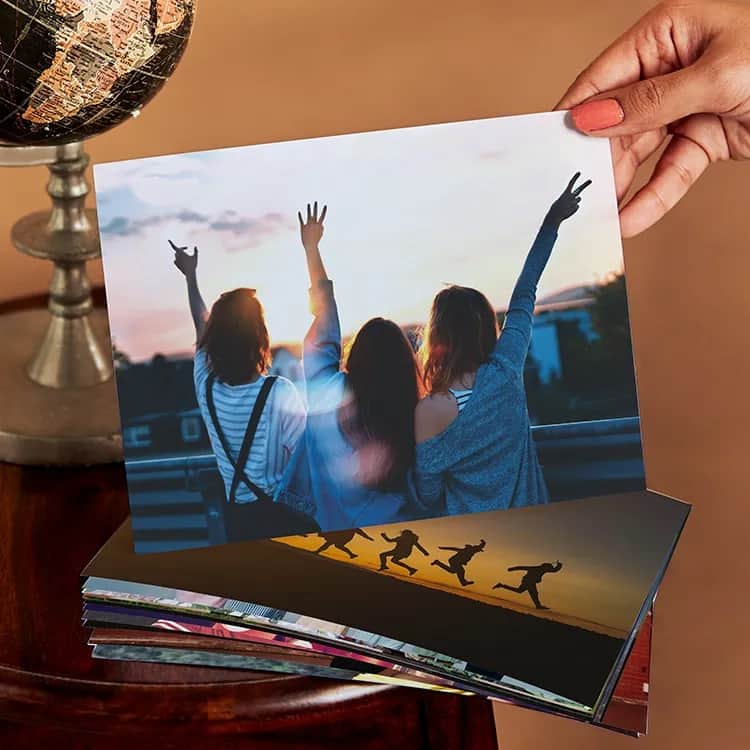 To help you get started on your printing and photo display journey, we've put together this easy guide on information on different printing finish + tips on what style goes best in which type of display.
Here's your Printing 101!
What is a Photo Print?
A Photo Print is the physical copy of a photograph. It is often chemically treated and comes in varying sizes and finishes. Before printing you must consider the purpose of the print. If you wish to Frame the photo then measure the size of the frame and print accordingly. If you wish to set up a photo display or want to stick them in scrapbooks then you can explore different type of paper qualities.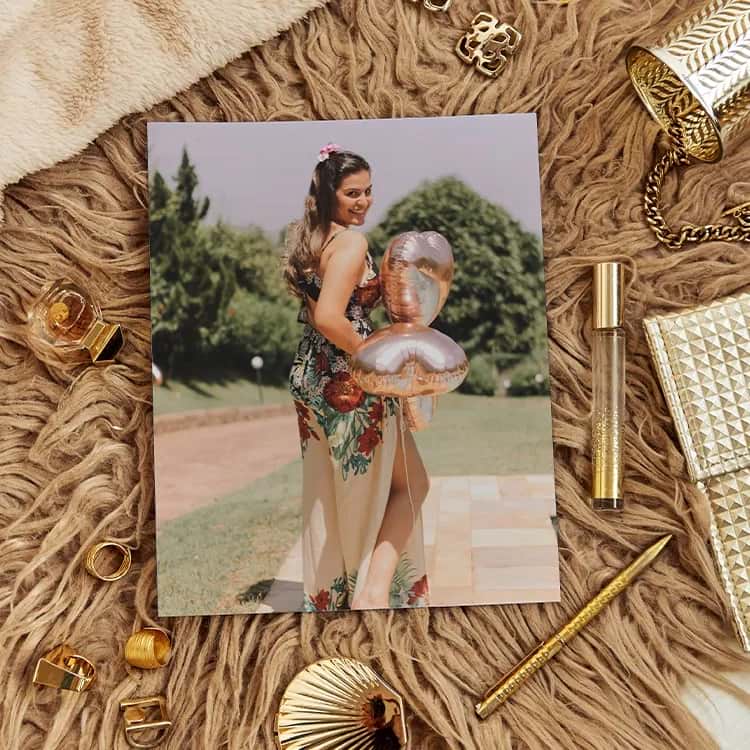 How to choose a Photo Paper Finish for your Prints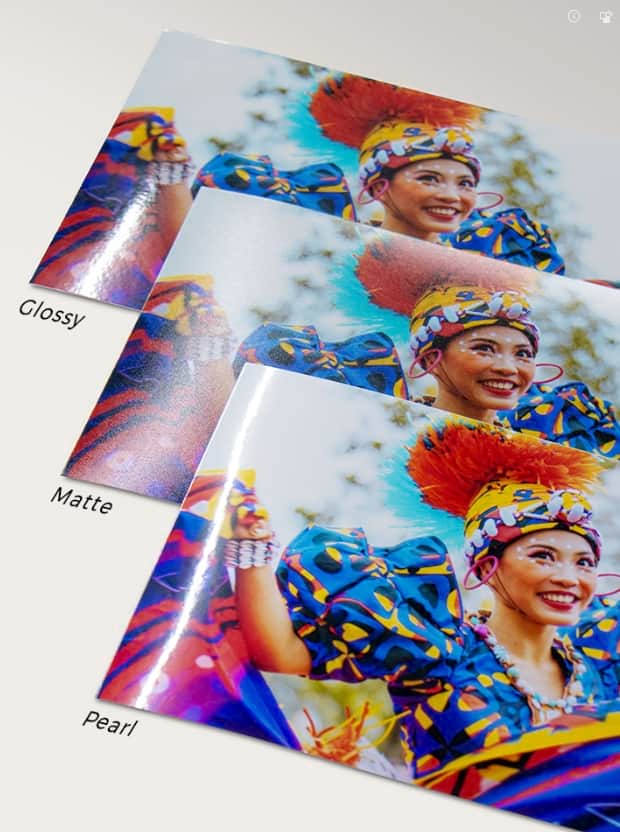 Matte
A matte finish means that the photo doesn't have any shine. It has zero gloss. Matte photos do not have a glare that happens with glossy photos. It makes the photos appear flat. Thus making it a great option for photos you want to display in a glass frame or in brighter areas. Because light doesn't bounce off this finish, it can be beneficial in calmer areas like living rooms or offices.
A Matte photo is less affected by fingerprints. Because of this quality, these photos work great when using it for scrapbooking.
Black and white photos also look great on a matte finish.
Glossy
The opposite of matte, a glossy finish adds shine on every image. It is one of the most common choice for every day photos especially to display on your refrigerator, displays etc. Glossy finish is very popular because its shine amplifies colours, enhances skin tones, and can compensate for small imperfections in photographs.
This is a good option for wedding invites, cards, small photo displays on the wall etc.
However, a glossy finish can also cause unwanted glare when viewed from different angles. You may notice that a change in lighting or viewpoint can result in glare on glossy prints that can make it hard to see the details on the picture.
So all in all, a glossy finish is a good option for everyday photos, invitations and personal use. But if you plan to display photos or sell them as a professional photographer, exploring other photo finishing options is also a good idea.
Pearl
A Pearl finish, also called as satin or lustre finish is a balance between Glossy & Matte. It is famous of having a glittering quality. Pearl finishes allow for some shine and contrast but don't show discolouration as easily as glossier options. Pearl is often used for high-quality prints and photographs (such as wedding portraits or framed professional photography). This is because the combination of a soft sheen and texture can create a lovely look for your finest photos. Since a pearl finish is less reflective than a glossy finish, it works well under glass and is easy to view from many angles.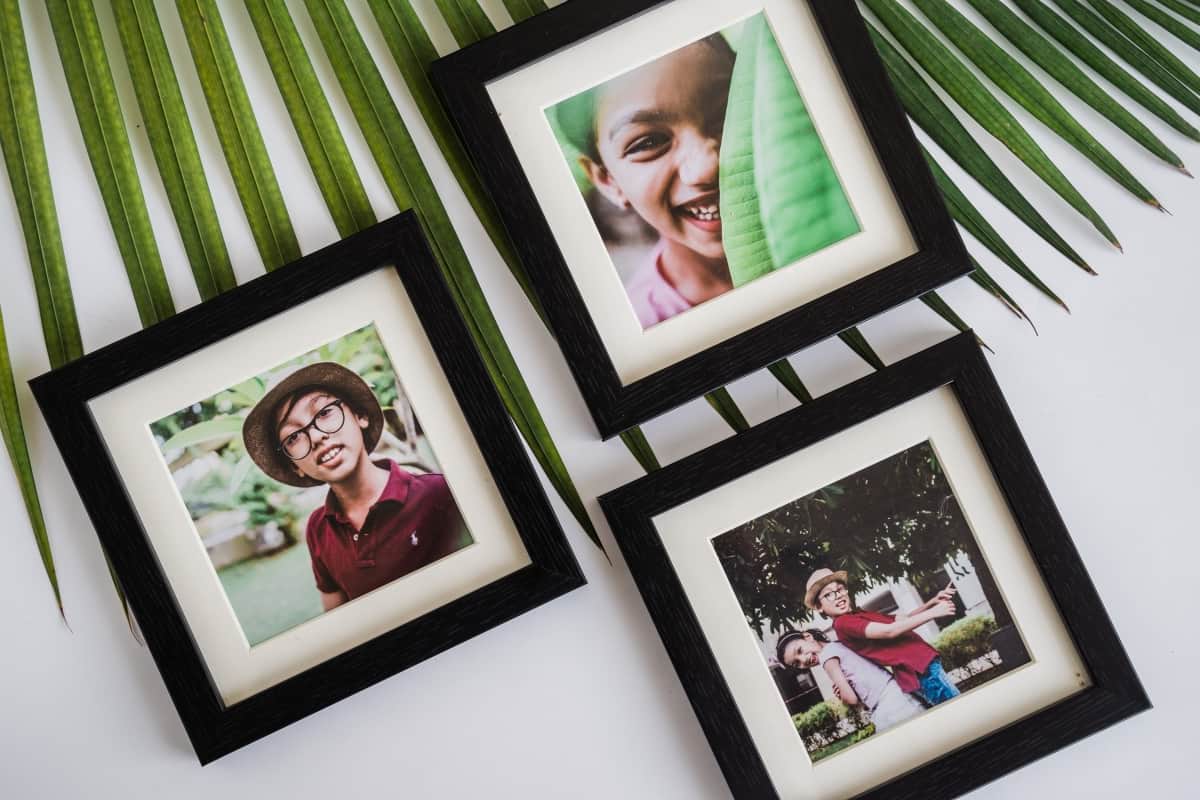 There's never one right or wrong choice of photo finish. Decide the overall look of the photographic display and the purpose of what you want to print for. You may choose a glossy print for a picture that you place in an album, and a matte finish for the same picture if you enter it into a photo contest.
Most importantly, never be afraid to experiment. You might discover some surprising and wonderful effects every time you print photos!
If you are looking to experience professional-quality prints at affordable rates then head over to Zoomin.
Set of 24 Photo Prints start at just Rs. 199 + FREE Home delivery. Use code 20FREESHIP at checkout.