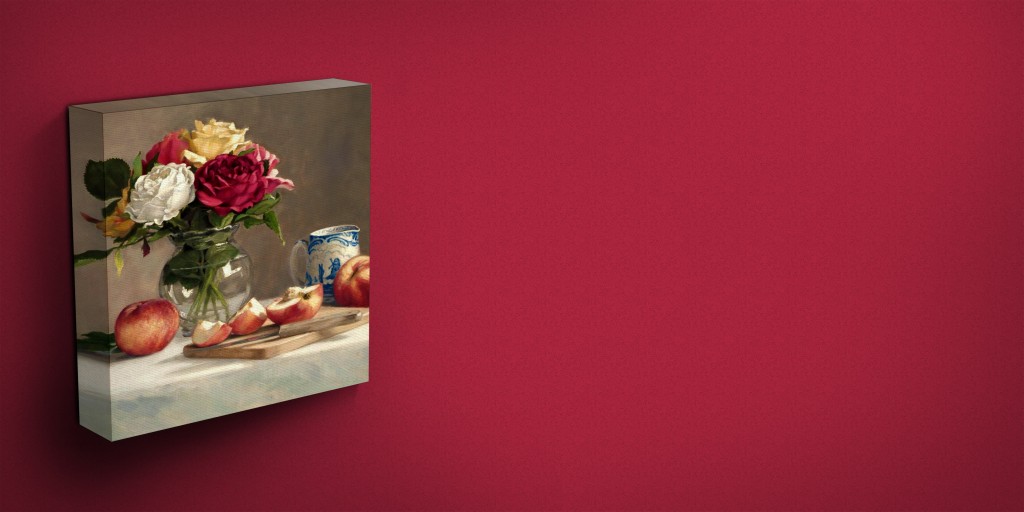 An interior designer once told me that every room in your home should have one wow factor. Â It can be anything from an amazing rug picked up from your Kashmir trip to an antique piece of furniture that once belonged to your grandparents. Â For me personally, I love having art on my walls. Â But because the market for affordable art is filled with generic, mass produced posters/photographs/paintings, it's a challenge to find that one piece that speaks to me. Â Fortunately, that's where the ZoomIn Canvas Print comes into play.
If you're not sure what a Canvas Print is or how to maximize its impact, sit tight because our next set of posts will focus on just that.  Today we'll talk about what a Canvas Print is.  In our following posts we'll share how to maximize the wow factor of a Canvas Print and also share some real life examples. So let's get started!
What is a Canvas Print?
A ZoomIn Canvas Print is art created by you. Â Using our online product builder, you add your image and personal touches. Â We print your art on canvas and deliver it right to you. Â Then all you need to do is hang it on your wall. Â Instant personalised art!
What type of canvas is used?
ZoomIn prints on a heavy 375 GSM, brilliant white archival canvas.  The print has a matte finish and a protective coating is also applied to protect it from aging.
What type of photographs would make great Canvas Prints?
Just about any image that has meaning to you would look fantastic.  Some of our favorites are family portraits, closeup pictures of your children, beautiful shots from a holiday or even your child's hand drawn illustration.  If it's for personal use you can also purchase images from a stock image site so the possibilities are endless!
What style options do I have?
We have three different canvas styles you can choose from:
Gallery wrapped: The outer edge of the image wraps around the side of the frame. Prints are stretched onto a wooden frame so they arrive ready to frame.
Mounted: A wrap with the image extending to the edge of the frame. Sides of canvas are kept white.  Mounted prints also come stretched on a frame so they are ready to hang.
Rolled canvas:Â Select the rolled canvas if you would like to frame or mount your canvas print on your own.
Hope that sheds some light on what a Canvas Print is.  Check out our Canvas Print page to get started and stay tuned for our next post where we share user creations!
Questions? Check out our Canvas FAQs or contact our Helpdesk for assistance.
Have you created a unique ZoomIn Canvas Print that you'd like to share with our readers?  Please send an email to community@zoomin.com with a picture of the canvas and the story behind it.