Each day our production staff prints, assembles and ships out one fantastic creation after another. Many of which get us to scratch our heads and think, "Wow, what a great idea!"  That got us thinking… why not showcase the creativity of the ZoomIn community? So every few weeks we will share with you some of our favorite user creations (with their permission of course!). First up… a Photo Book created by Kavita!
Kavita's Photo Book caught our eye because she created a colorful storybook about her children's summer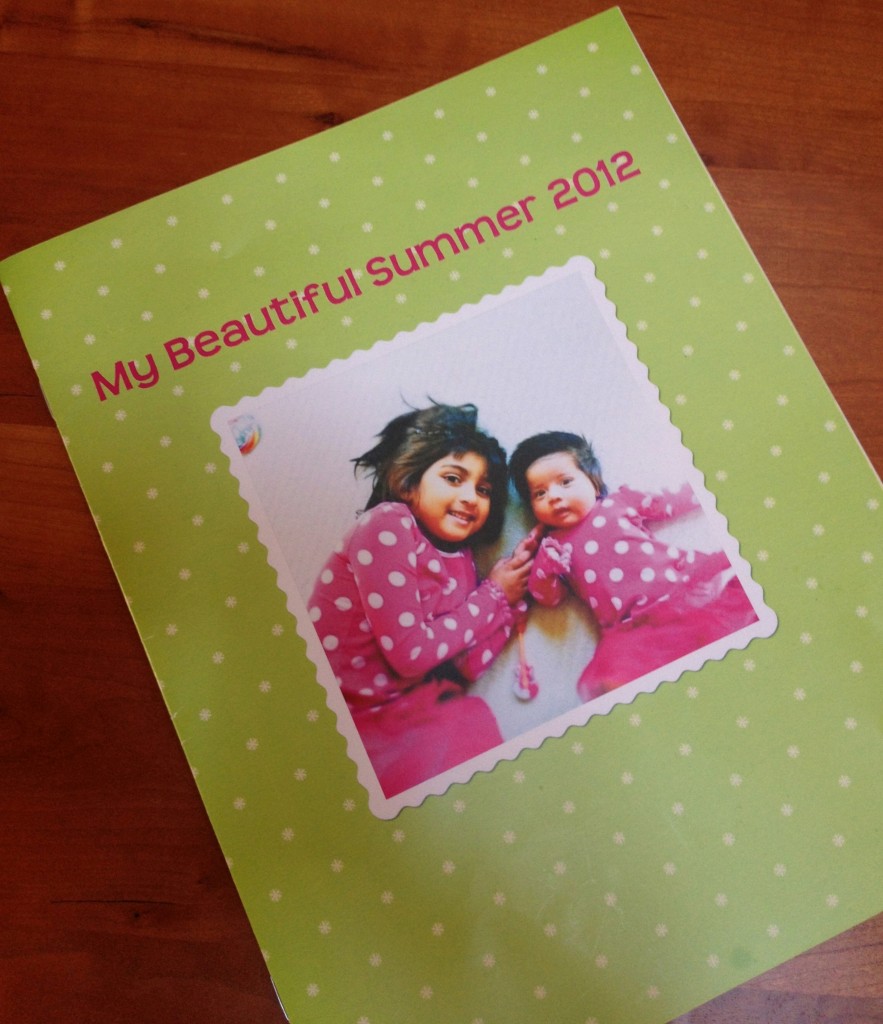 adventures. We loved her unique use of the Photo Book and had to find out more!  Here's what she had to say…
We loved how you created a storybook featuring your daughters. Can you tell us more about the creation and what inspired you to create it?
I created a summer adventures storybook for my 6 year old so she could see what a great summer she had even though we didn't take out of town trips like her friends.  Instead, we did a lot of fun things in the city that we live in. I basically created the Photo Book using all the mobile phone photos I had taken over the summer – visiting the zoo, park, museum and waterpark; attending the dance show; hanging out with grandparents and cousins; haircut at the salon(!); and play dates. Everything went into the Photo Book. It was a lot of fun and surprisingly quick to make!
 What did you and your daughters think when the Photo Book arrived?
Both my older daughter and I were floored. Â It was gorgeous and reminded us both what a great summer we had. Â Even though we didn't take a trip to the beach or someplace nice, and we just stayed home, we did so many fun things that it was truly a grand summer. My six-year old daughter ended up taking it to school and proudly sharing the book with her teachers and classmates by reading it out loud for them. She looks through it several times a week. It worked out to be a great (and cheap!) marketing tool for what a great summer mom and dad had given her. 😉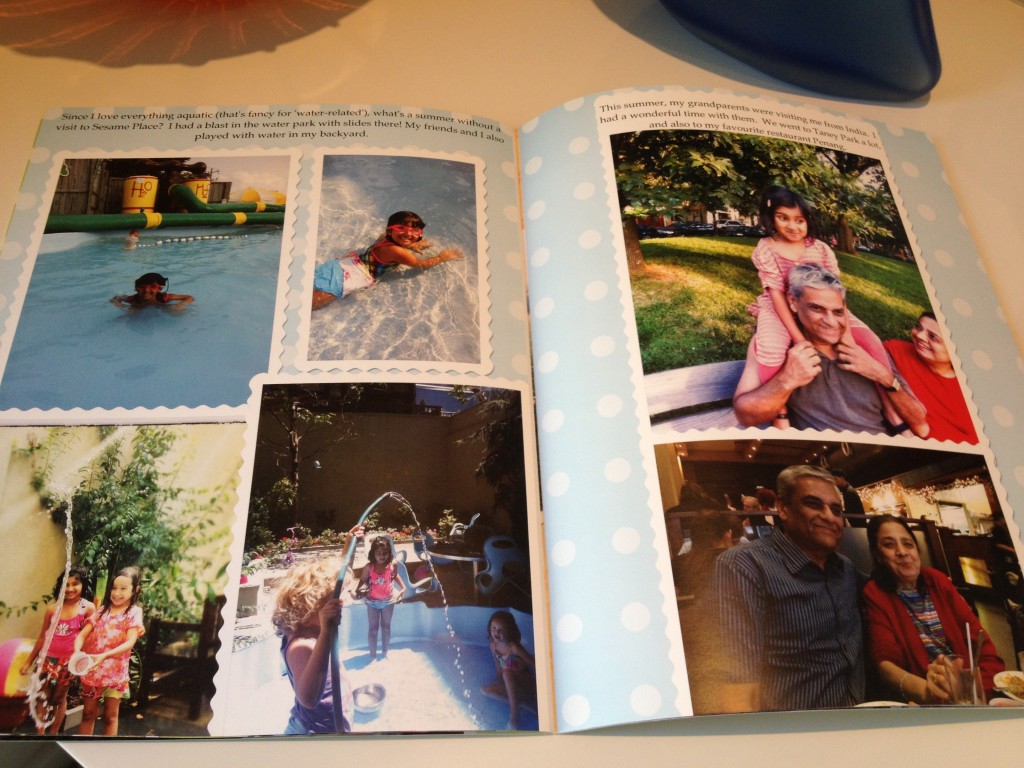 Do you have any tips for creating a storybook Photo Book?
I created a story around the photos that I wanted to include. On each page I added text so that it read like a storybook.  In my case, my daughters were the main characters and the story that I wrote was about the fun adventures they had over the summer. For the design, I used the pastel colored backgrounds with polka dots and stripes, which looked very sweet (Baby theme).  Next time, I might experiment and keep the background plain white, as that would resemble a typical storybook more.
Thanks so much for sharing, Kavita!  If you're interested in creating a Photo Book just like Kavita's, here are the steps:
1)Â Â Â  Click here and select Softcover Flipbook. Select 8.5×11 Flipbook.
2)Â Â Â  For theme, select Baby and Kids > Baby and then press Next Step button
3)Â Â Â  Select the photos you would like to include. Press Next Step button.
4)    To change up the backgrounds like Kavita did, click the "Customize" button and then browse our library of backgrounds.  The backgrounds Kavita used can be found in the Baby folder. To add text, click on the "Text" tab and start typing.
We hope you've been inspired by Kavita's storybook like we have!  If you have any questions about our Photo Books, check out our Photo Book FAQs.  It covers all sorts of great info like how to make a Photo Book and helpful tips on how to create the perfect book.   Have fun!