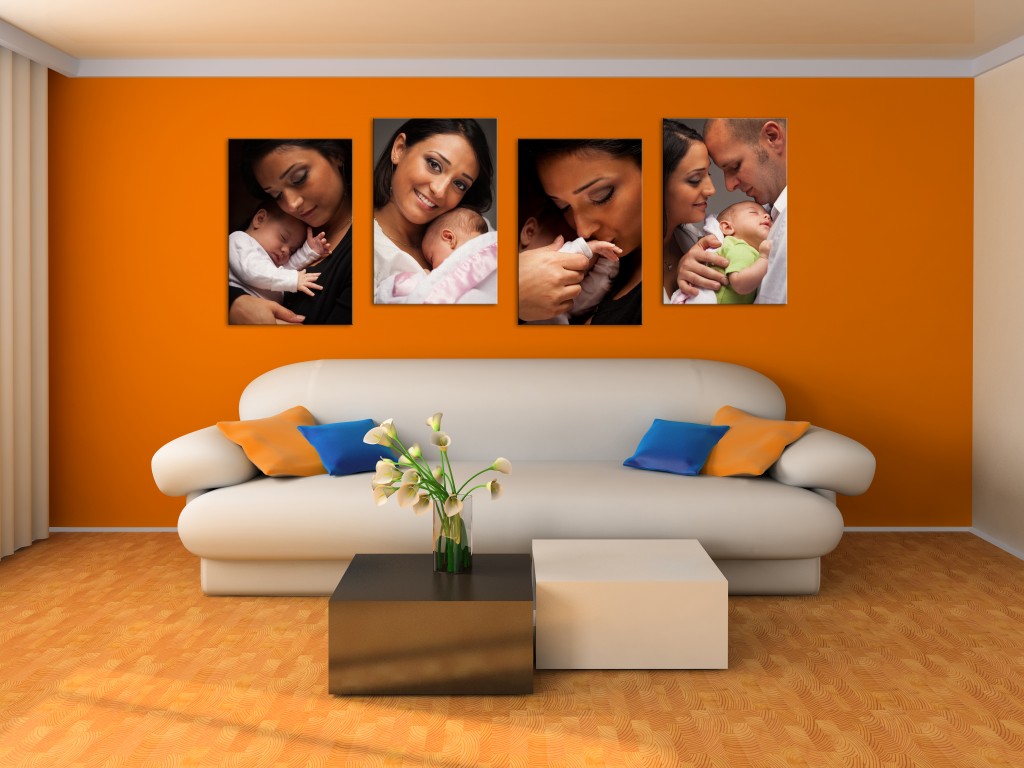 A Zoomin Canvas Print is art created by you and is truly a masterpiece. Just about any image that has meaning to you or the person you have in mind would look fantastic. Family portraits, closeup pictures of children, or beautiful shots from a holiday lend themselves well for canvas prints.
While a single canvas is beautiful on its own, multiplying the impact by creating a canvas collage is a truly stunning idea.When you have an amazing collection of pictures and want to show them off, a canvas photo wall collage is your answer. Your collection could be your child's first 6 months, solo pictures of family members, pictures from each decade – the possibilities are endless. Surprisingly for the wow factor created, the canvas print wall collage is a snap to make!
Creating a Canvas Print Wall Collage
1) Decide on the theme of your collage, keeping in mind the person you're making it for.
2) Select a suitable layout for the collage – you could create a collage of same sizes or different sizes.
3) Pick the photos to place into each slot.
3) Place your order on zoomin.com. Check out our Helpdesk FAQs if you have questions.
If you're creating the canvas collage for yourself, roll up your sleeves and get ready to hang when your prints arrive. When it comes to hanging your personalized canvas prints, the last thing you want to do is start making too many holes in your walls. So here's a quick trick. Tape together several pieces of newspaper and place on the floor. Place your prints on top of the paper and arrange them in the layout you want. With a pencil, trace around each print. Remove the prints and tape the paper to your wall. Now you can see exactly where to hammer in the nails and whether any adjustments need to be made to the layout!
We hope you've been inspired and have gotten those wheels turning! As always, if you have any questions feel free to reach out to our Helpdesk.