A bibliophile's favorite thing is a book. Let it be a paperback/hardcover or an eBook. Even though the exact time of the first printed book is unknown, it is believed that books were first printed between 600-800 AD. Yeah, that's even before the birth of Christ. Everyone enjoyed holding a book between their hands and felt the immense pleasure. However, the long era of printed physical books was being slowly taken over by digital eBooks. eBooks were considered cheaper and more environmentally friendly than printed books. eBook supporters argue that eBooks save the trees from being cut off to make paper. Also, ebooks save a lot of space that would otherwise be occupied by physical books. A certain group of people opposes these views with statements like printed books are a much better option for a variety of reasons. Reading a printed book doesn't require staring at the screen for hours, hence doesn't result in eye strain, which often happens after reading eBooks for hours. Again, the million-dollar smell that can only be felt through printed books cannot be experienced through a digital book. The argument just goes on and on both sides.
In the same world, another evolution was taking over. There used to be a time when we had to paint a portrait in order to preserve memories. Then came the beginning of the age of cameras. Slowly evolution took place like in every other field. The world experienced the joy of instant photography through Polaroids. Polaroids became a very popular medium of capturing memories as the photographs were printed instantly. However, this didn't last forever. The invention of DSLRs took over the instant Polaroids. People began preferring a camera that clicked High-Quality photographs over vintage Polaroids.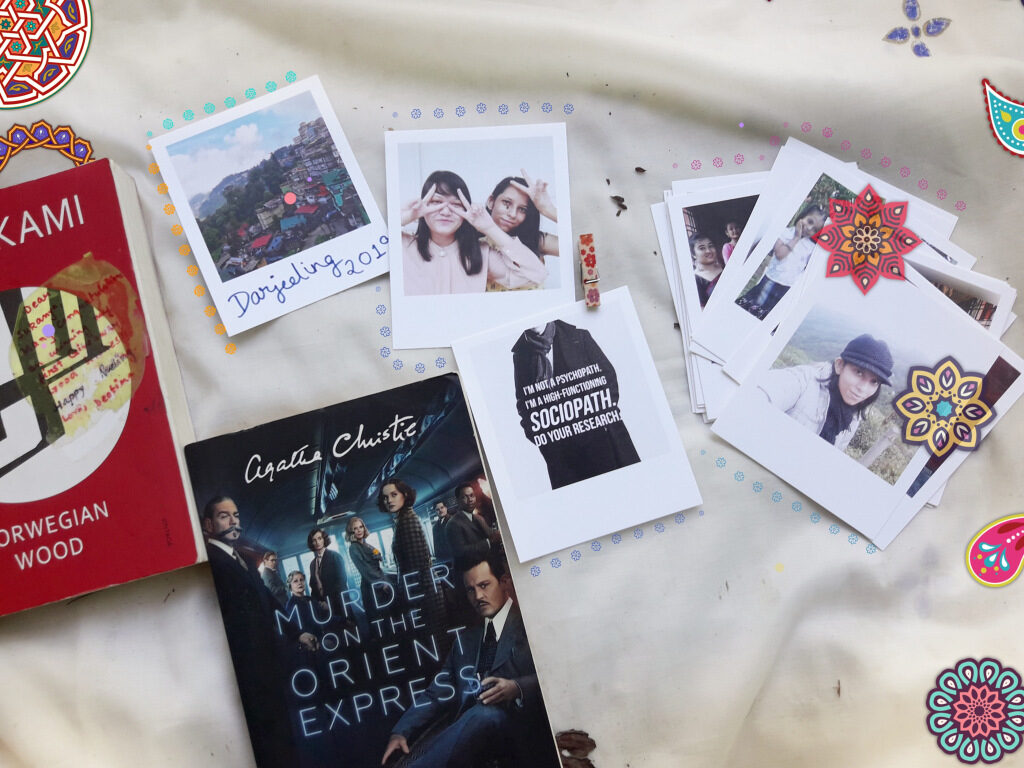 However, as the famous saying goes that "Not all men are the same", I'd say not all humans think the same here. There still exist a portion of people who love taking a picture and hang those Polaroids on their walls. In fact, this is coming back as a trend right now. More people are choosing to print Polaroids of their pictures in order to preserve them as a beautiful memory. Polaroids hung along with a string of fairy lights are one of the most beautiful room decoration ideas at the moment. Polaroids offer an aesthetic pleasure to our eyes. I always had a dream of hanging Polaroids on my wall. In fact, I've also once decided to purchase a Polaroid camera. However many people told me that it's not easy to maintain an instant camera and the total cost it'll cost me including the camera reel will be higher than the worth. My dream just shattered into fifty different pieces.

It was until a few days ago that I came in contact with Zoomin.com. Where I can print several kinds of stuff, like Photobooks, various sizes of prints & photo magnets, also bag tag, coffee mugs & frames…and of course Polaroids, and much more. Until then I never knew that I could simply select the photos I want and Polaroids can be printed without an Instant camera. They were so kind to send me 24 polaroid prints. I was consumed with utter happiness and instantly selected the photographs that I wanted to be printed. My package was delivered at my doorsteps, beautifully wrapped. I have also ordered some beautiful clips to hang the Polaroids. The prints are really clear and perfect. The best thing that happened to me this month is this lockdown. I finally hung them on my wall and I'm not even exaggerating when I say that I can't stop starring at my wall all the time, because my dream of having a Polaroid wall has finally been fulfilled.
Thank you so much Zoomin for making my dream come true.
– A blog by Theemptycartridge