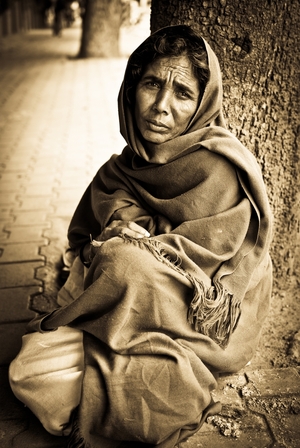 Congratulations to Aditya Marathe, the winner of our Street Photography contest!
Aditya says, this image was taken in Bangalore. I spotted the homeless woman on the street on a cold winter day. I gave her some snacks from nearby and asked if I could take her pic. There was a language barrier and I had to use hand gestures to convince her!
Aditya is the winner of Manfrotto's newly launched Unica VII messenger bag and also gets a seat at Jonathan Taylor's Street Photography workshop.
We had so much fun with this contest we're planning to do another one soon. So keep clicking and stay tuned!