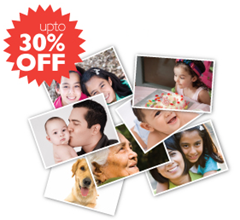 Today we introduced a great way to save on prints in your favorite sizes.   Regardless of the quantity of prints you are purchasing today, you can unlock great savings based on what you will buy throughout the year.
Zoomin Prepaid Packs are our BEST DISCOUNTS on many print sizes. When you buy a pack, you are paying in advance for a quantity of prints and getting an upfront discount applied to your purchase. The best part is you can redeem your pack anytime over the next 12 months.
You can buy a pack from the Prepaid Pack home page where you can see the various packs currently available for your print size.  Remember to purchase the largest pack based on what you will purchase over the next year – this will allow you to get the best discount.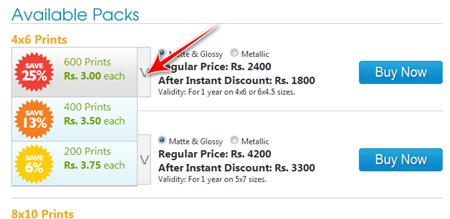 You can also buy a pack during Checkout.  After you enter your shipping address, under Discounts you can see all available Packs.  You can apply the savings from the Pack to the prints already in your shopping cart.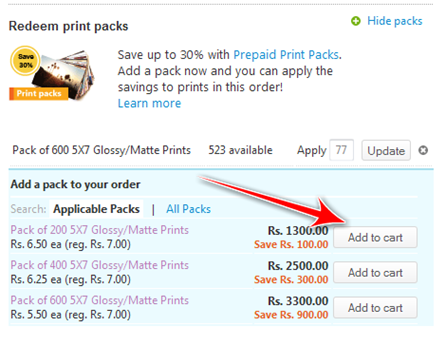 To redeem a Pack, add the prints to your shopping cart and Checkout as you normally would.  Then, under discounts, update the number of prints you want to redeem from your available balance.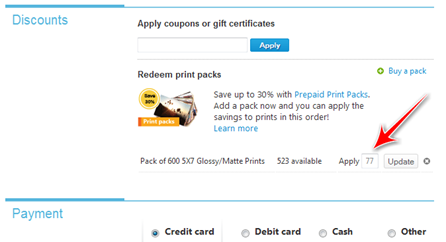 Your remaining Pack balance is valid for a full year from the date of the Pack purchase.  You can monitor your expiry date and balance in My Account under Prepaid Packs.

Some important conditions do apply.  Packs are non-refundable, cannot be exchanged or transferred and are not combinable with other discounts.
We hope you enjoy this opportunity to save on your print purchases.  If you have any questions or need help, please do contact us.