Are you getting started on your photobook for Mom but are stuck on what to do next? Don't worry! We've rounded up our favorite ideas out here to get you going. And if you are really running short of time, you can always use our themes created just for Moms.
Memoirs of Mom: Celebrate your mother by creating her biography in photos. Start by gathering photos and stories from your mother's life (scan older photos into digital images). Talk to family and friends to get details you may learn something new about your mother!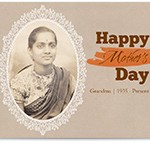 Mom does it all: This is a fun tribute to the busy Mom who does it all. Start by thinking of the various things that Mom does to keep the house running smoothly and support her family. Take pictures of her performing these tasks or objects that represent the task. Let her know how much you need and love SuperMom.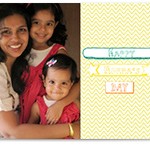 Master Chef Mom: Is your mother always spending her time in the kitchen coming up with delicious things for everyone to enjoy? Make her a recipe book of her favorite dishes or your favorite dishes. Add fun stories and memories from meal times. Celebrate her culinary skills with this one!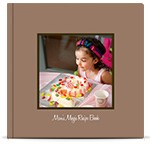 Favorite moments: Life is all about the special moments and a photo book is a great way to bring those to life. Create a book that will remind Mom of the special memories both of you have shared. Starting from the time you were born to the present these photos along with your personal text will touch her deeply.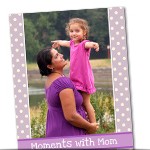 An Ode to Mom: Nothing lights up a Mom's world by hearing how much her family loves her. A beautiful way to tell Mom how much each family member cares is to create a book filled with special messages, poems and pictures of the family member.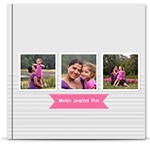 Hope you've got enough ideas and tips to complete your gift of love for Mom. Share your ideas by writing into social@zoomin.com.