The final finish to home decor is incomplete without the essence of a gallery wall. Gallery Walls have gained popularity quite well & has surged the hearts of every decor lover. Staying in the trending charts for years it has endured many new indulgences to its family & added new dimensions to the versatility of gallery walls. 
Aesthetics, paintings, art, photography, media & crafts are one of the many new additions to the classic old gallery walls. Whereas people still love to cover their staircase walls & create the iconic 3 frame portraits adjacent to the dining table, gallery walls have gracefully added new shades of visualization. 
With the entry of bohemian decor & vintage styles, our community has opened its arms to the iconic gallery walls & giving it their Indian Touch. After all, Indians are never behind & we are everywhere.

Here are a few Gallery Wall inspirations from our community.
Artistic Gallery Wall 
Framing the portraits & landscapes that you love! Joy Acharyya is a photographer from the heart & has captured the divine culture of Kolkata in these frames.
If you are a photographer or have clicked some iconic shots with you, frame it & add it to your gallery of art. Having a small art wall in your home surely sparkles everyone who views it & undeniably changes the tone of the room. 
Ishitta Singh has created a gallery of her beloved artworks & how stunningly gorgeous does it looks!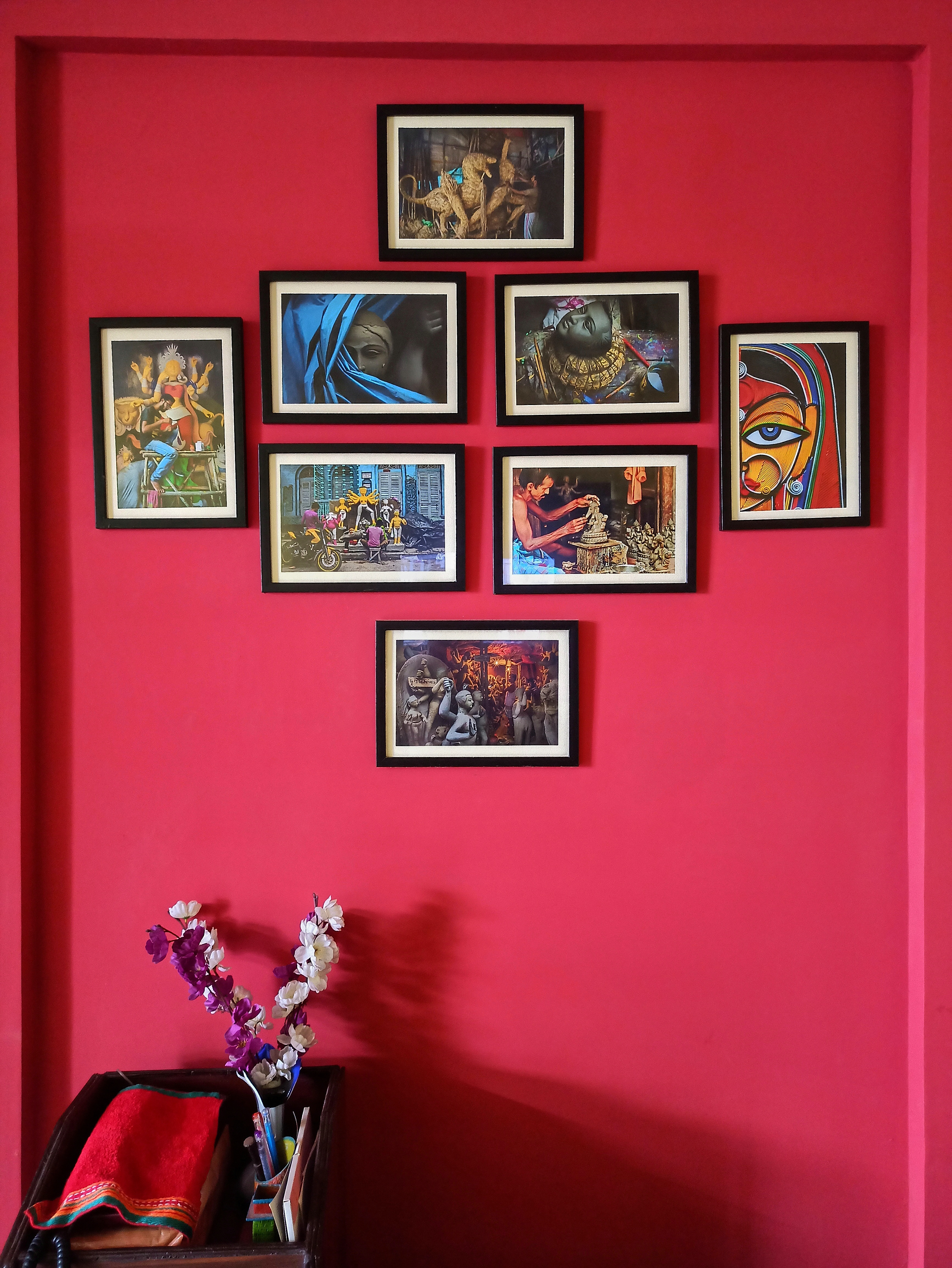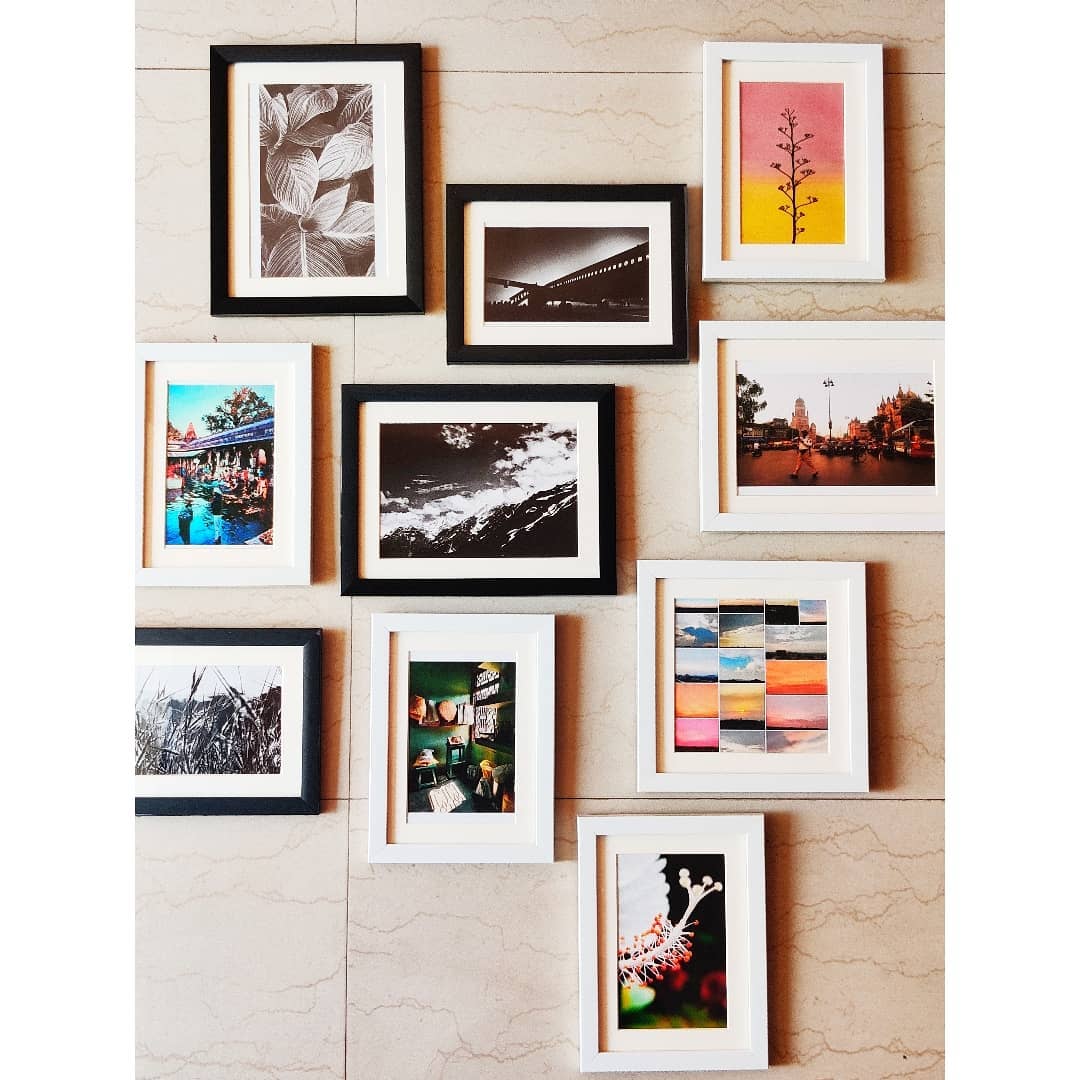 The Work From Home Gallery Wall 
Using prints of her most favorite graphics & paintings Shreeya has revamped her work desk to a dream cubicle. With the greenery spilling its beauty from the window, these prints add the right amount of colors to soak in while the chai breaks. A mood uplifter & the perfect decor for the home office setup.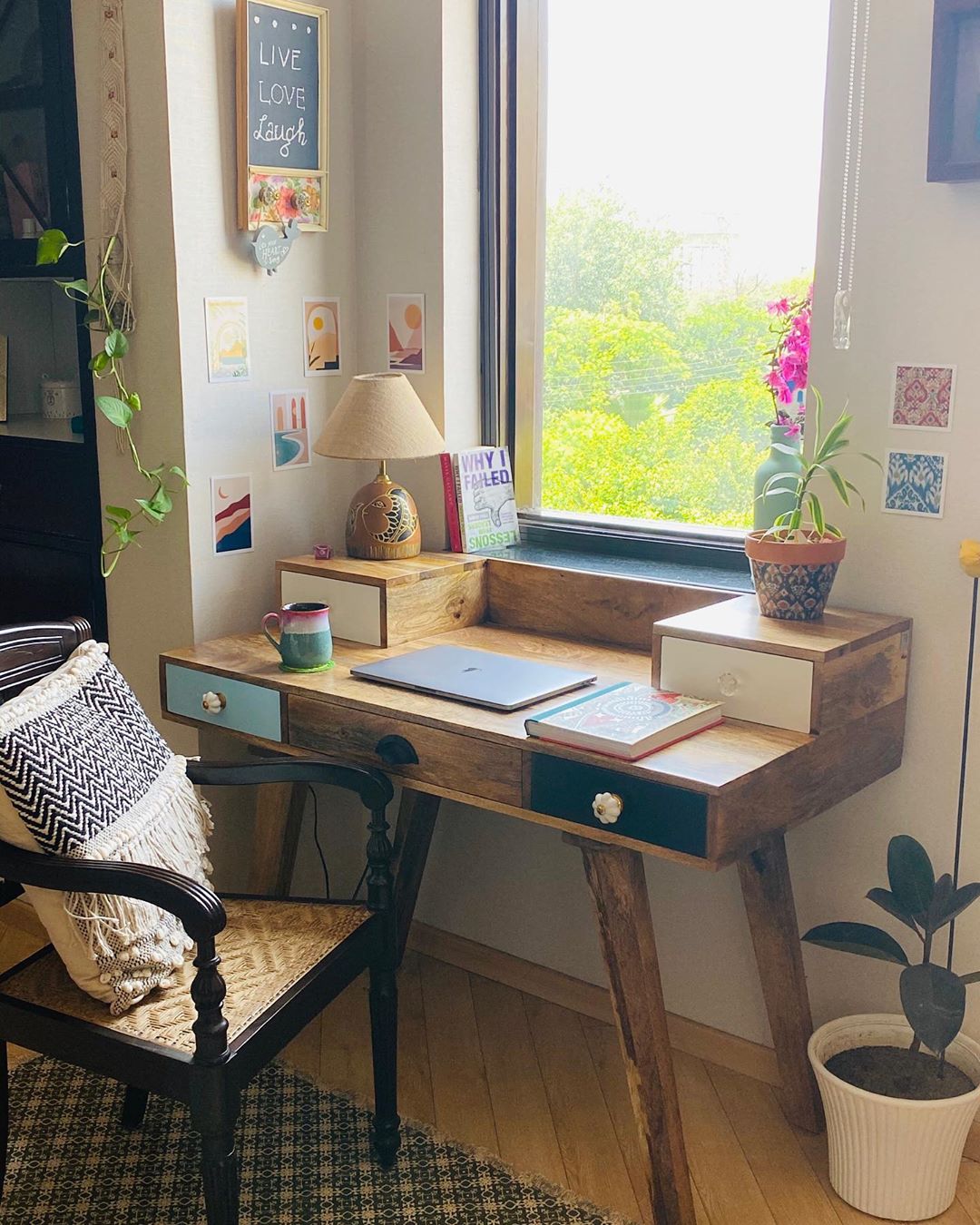 The DIY Gallery Wall.
If you love crafts, give a new dimension to your flat walls. Sprinkle in various objects & multifaceted designs that give it a dimension & style. Add shapes, hangings, weavings. Here's how Geentanjali has beautifully added a texture of Pop & modernity to her favorite table. 
Since Mix n Match is the new normal, add a pinch of everything that you love & see what it unfolds for you.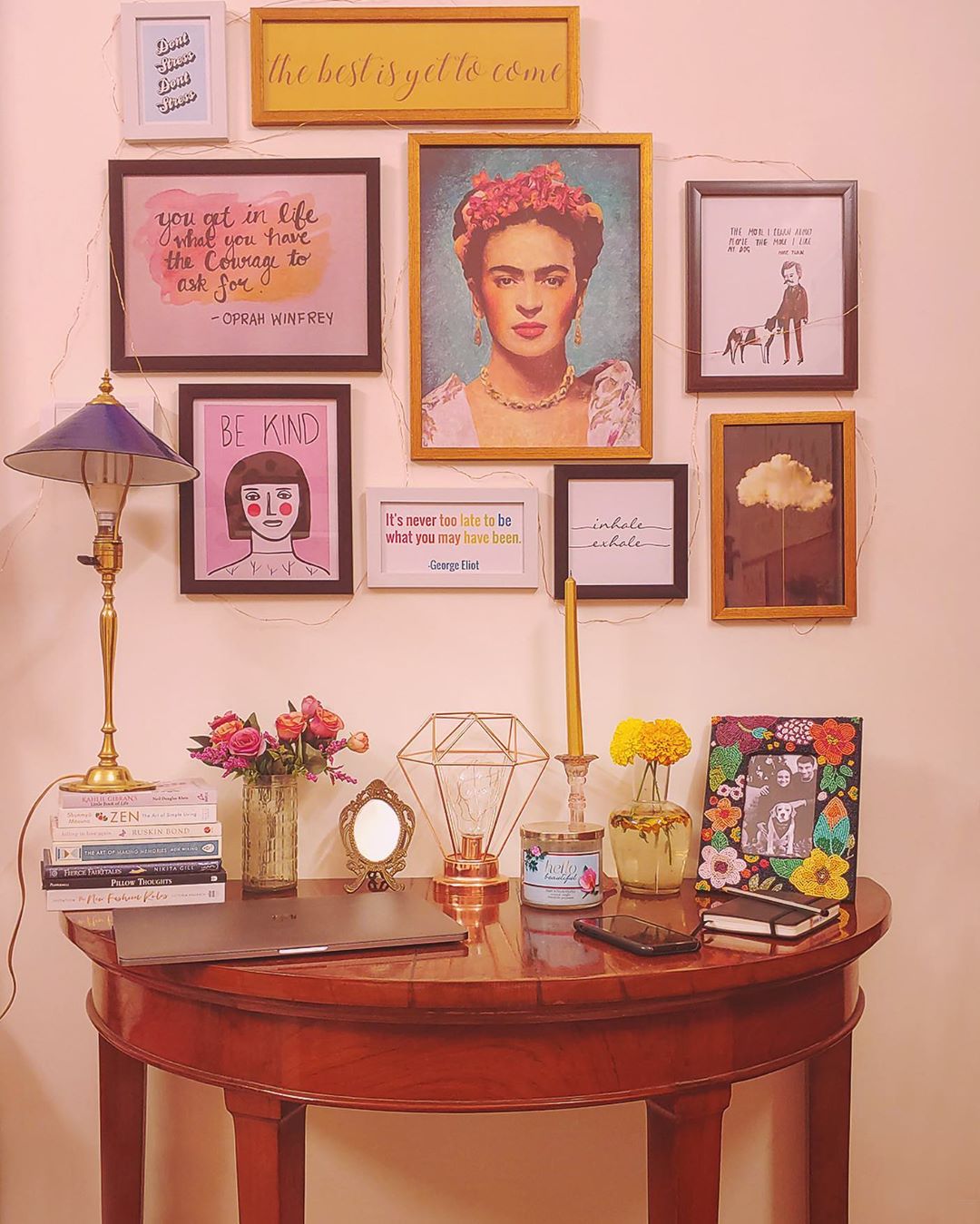 The Cozy Gallery.
You don't need a big wall when you have pillars & cozy corners. A gallery wall can be created anywhere with the proper mixture of small & medium-sized frames. Use prints for your cozy spaces & light the aura of your home. City houses decor demands less space & this is how you can win it.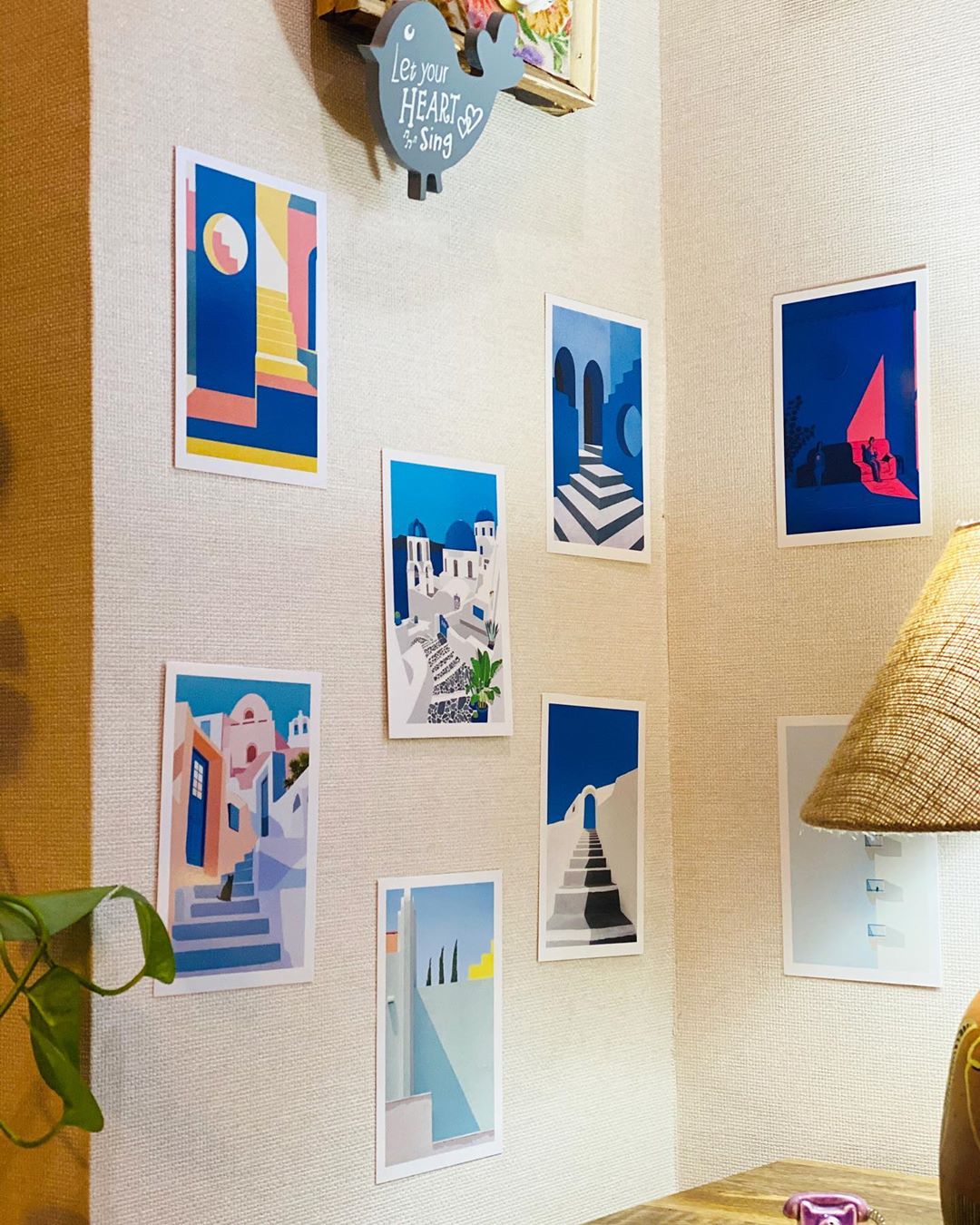 Self-Love Gallery Wall
Pamper yourself like Saranya with a tint of your best pictures framed from your childhood, your favorite family pictures, the wedding photo of your parents, the one with your siblings & friends too.
Pictures you want to see every day!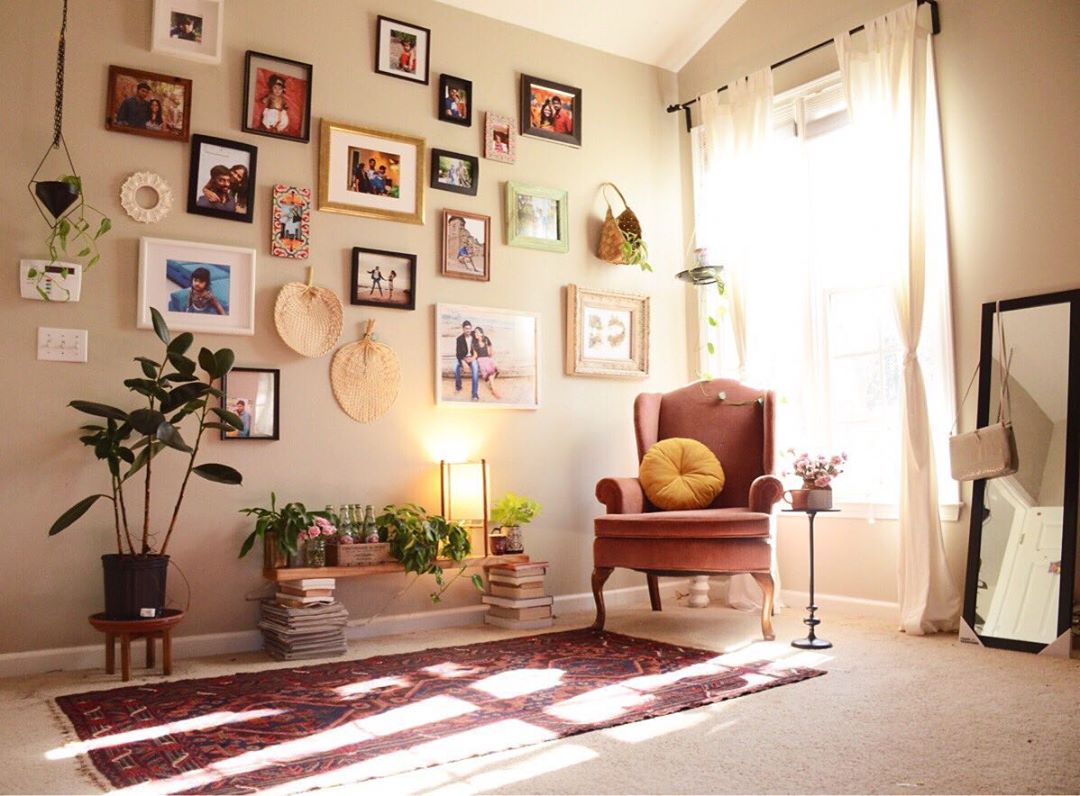 Placements 
Above the couch, near the window, a corner of your room, or just any wall with an empty space. 
Collate your stories of gallery walls & join the community. Show us your home decor by tagging  #zoominstories