Those who love to cook & feed people have their own sets of recipes that are loved by all. We are sure you have tried to note down your secret recipes at timeless moments but can't make it to a Cookbook yet. A cookbook that will pass onto generations, friends & your mentors in cooking to rejoice your culinary expertise
Today we are sharing How to create your Cookbook by a Food expert herself who recently created her First Printed Cookbook with us. Ashita Agrawal from Miniature Foodie taking over today's blog with her experience & tips to create your next Cookbook at Zoomin.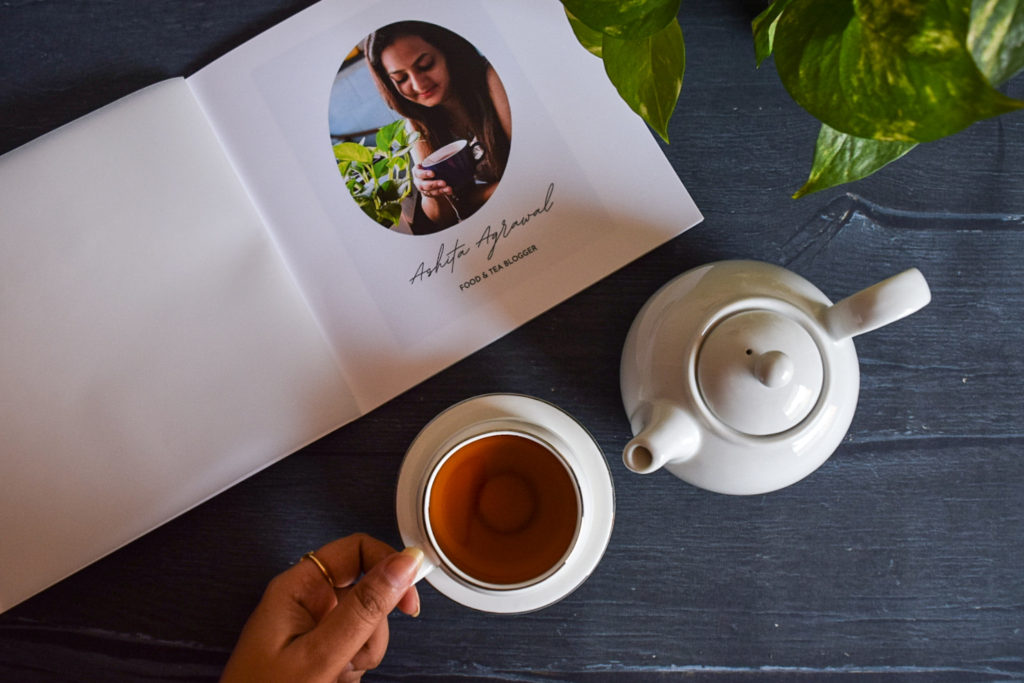 ---
Hello! I am Ashita Agrawal, a food blogger and tea connoisseur based out of Mumbai & I go with the name @miniaturefoodiee on Instagram. I started blogging in November 2019 sharing all about food, homemade recipe, dadi ma ke nuske, etc. I have been a tea lover for quite a long time so I also love writing about teas, tea collections & my own versions of teas that I make.
It is so satisfying to have a print of self-written recipes. Isn't it? If you love spending time in the kitchen creating and innovating recipes, you should consider getting yourself a printed cookbook. Preserving recipes as a print is still considered the best.
To make sure your cookbook turns out as good as your recipes, I have penned down a few guidelines for you.
---
Steps to Consider while writing a Cookbook:
Before starting to design your cookbook, it is necessary to plan and organize things. Follow these guidelines, and you will have a perfect cookbook for yourself.
Plan Your Cookbook: Planning is the most vital part when it comes to creating a book. Start by choosing a platform to design your book. The Zoomin platform is my favourite for taking on such special projects. I wanted to get a tea recipe book printed. I browsed through different available size options and decided to get it done on an 8″ Softcover Book.
Design a Template: Now when you have planned the size of your book, the next step is designing a template for the recipes. Design a structure for your recipe i.e. in what order your recipe will be. If this book is for yourself, I recommend following this structure –
Title
Ingredients Required
Method
And if this book is for someone else, I suggest adding a short description of the recipe after the Title.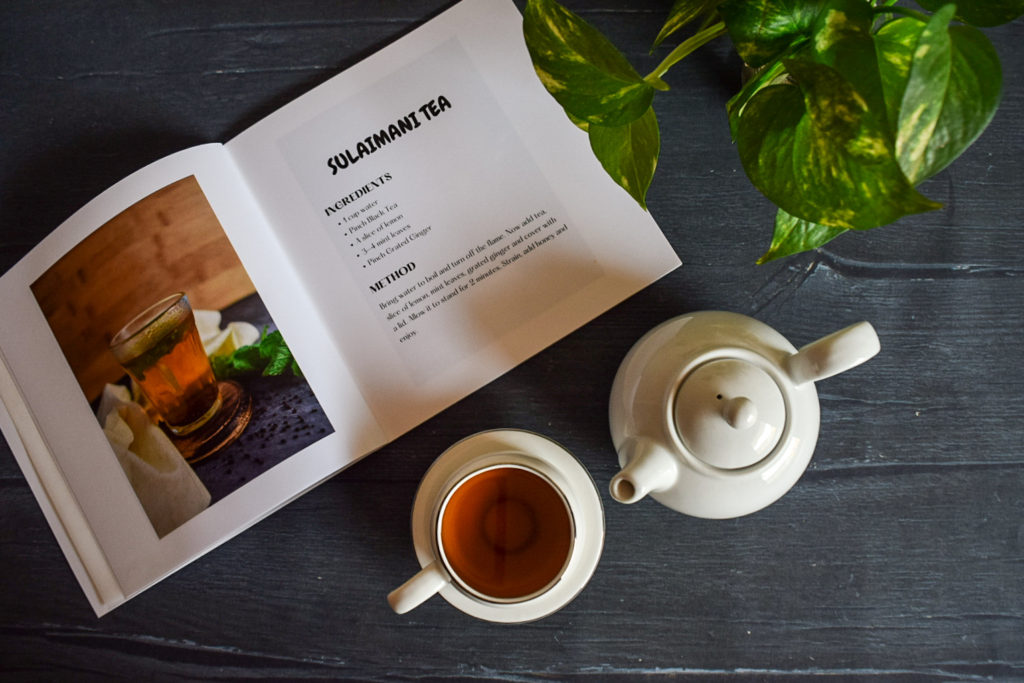 Collect recipes: Gather all the recipes that you aim to add to this book. It can be your recipes, or from your friends, grandparents, parents, etc. Write these recipes in a word document in the format you decided. Make sure the ingredients & measurements are perfect and the method is well explained.
Capture pictures: A book without pictures is boring. Isn't it? Cook the recipes and click a picture to add to your cookbook. Edit these photos in the desired tone and size of your cookbook.
Designing Recipes: Once you have all the content ready i.e recipes as well as images, start designing the pages on free designing websites like Canva or Adobe Spark. Choose a blank template and add your content according to the structure. Once you have completed designing, re-check the recipes for any grammatical errors. Export these images in PNG format for better quality.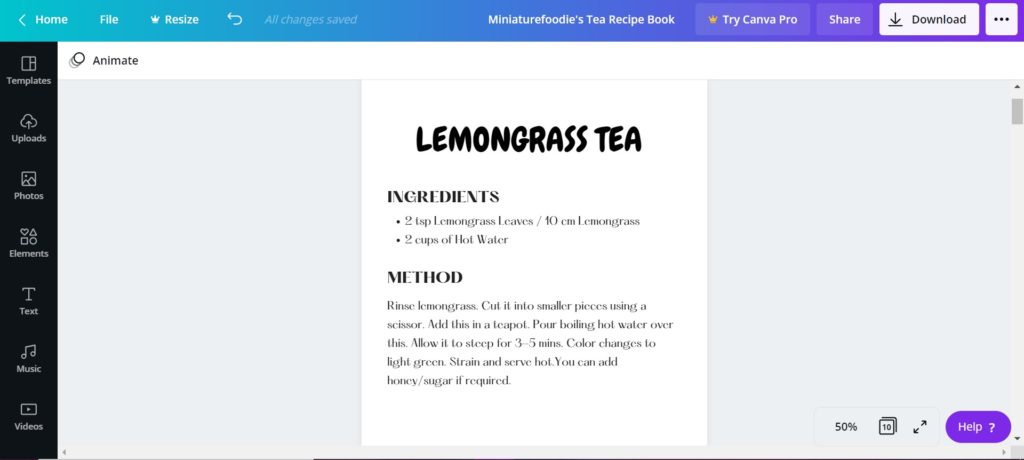 Designing Cookbook on Zoomin: Browse through the Softcover 8″ Photobook. You can select the number of pages i.e. 20 or 32 pages, choose from the available paper quality i.e. premium glossy or premium matte.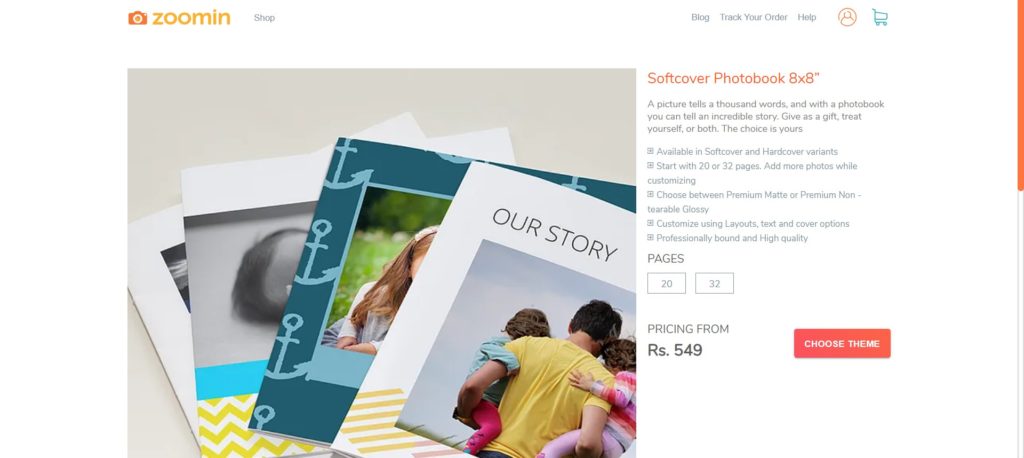 Deciding Theme: This is one of the most important steps in designing a cookbook. Zoomin has various pre-built themes. Choose from that or select Classic White or Classic Black. I designed it in a way that my recipe is on the same double-side page i.e the photo on the left and the recipe on the right.
Upload Images: The next step is to upload photos. Once you upload, drag and rearrange the images as per the design of your book.
Edit Photos & Layout: In this step, you can click on every image to resize and reposition your images. Add the title of your cookbook. Go through all the images and then click on ready. The next step is to preview and check how your cookbook looks like.
Once you are satisfied with the design, proceed to checkout. I hope these steps were helpful to you. Cheers and Happy Creating!