Countless reasons to thank him for. Countless lessons to be grateful for. It is this selfless support & unconditional love shared by our Father figures, that has helped shape us into the person we have become. And on June 20, we pause for the one perfect day to say it all for the ones who did it all.
This Father's Day let us honor our Dads, Mentors, Grandfathers, Father-in-law, Big brothers, and beyond. Don't be shy to gift them something meaningful as a way to say 'Thank you for all that you have done & continue to do.
And don't worry if you are too busy, confused, or are generally looking for something distinctive. This 'Father's Day gifting guide' is all you need for fun ideas & easy tips to surprise the father figures in your life.
Personalize his space!
Some additions to his WFH desk will make him happy not for one but for many months to come. Hunt out a few old & new pictures of your Dad. Print them as you please!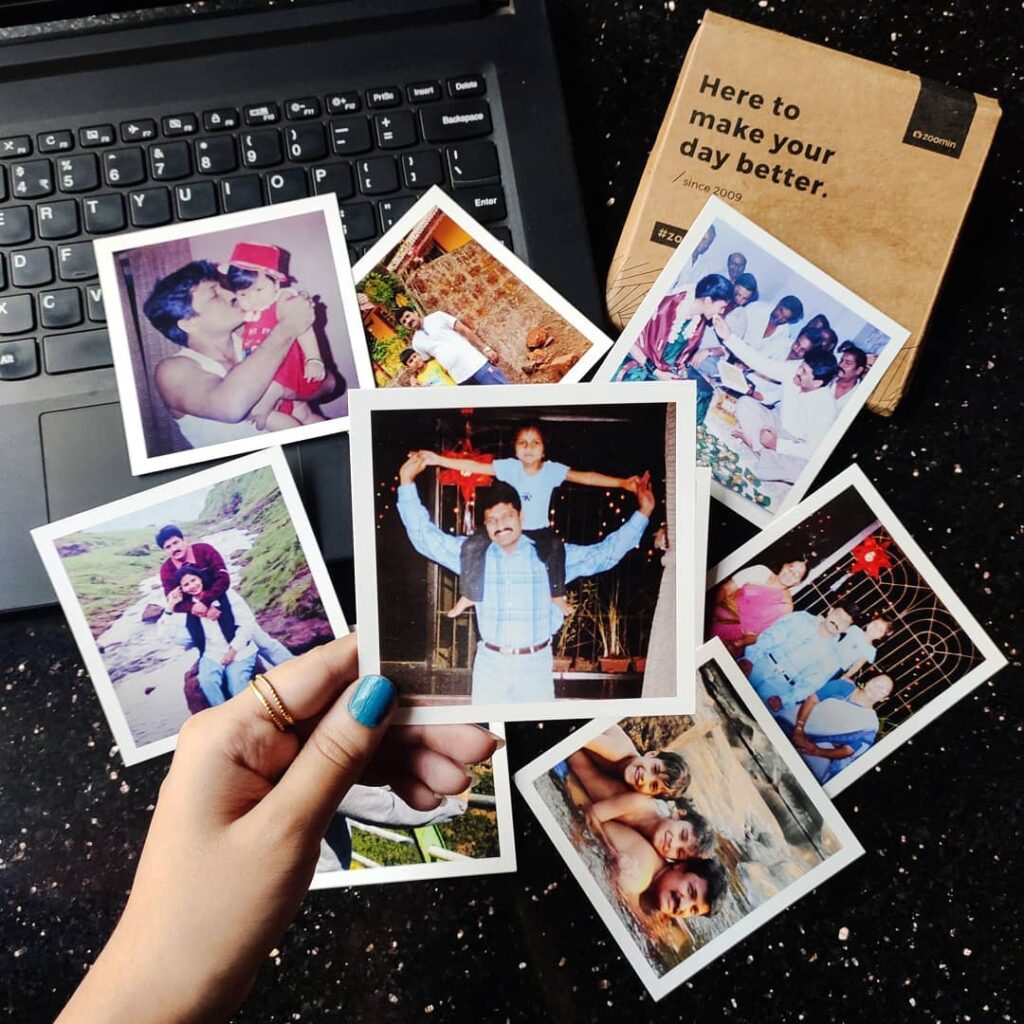 A new Mug will sweeten his tea time, or he can simply place his stationary in it.
Start his every morning with a smile. Gift him a personalized desktop or wall calendar full of amazing pictures. (You can pick your starting month!)
No one can resist an adorable Magnet especially if it says, 'Best Dad in the world'. Great for your homes or his office too!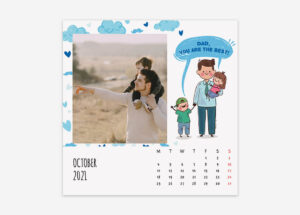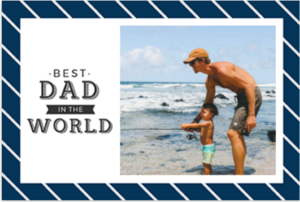 The variety of 'Dad' & 'family' themes that are available for all these products will leave you spoilt for choice!
2. Food. Health. Love
Bake for him! Even if you are not much of a kitchen person don't worry. Mug Cakes are great for small portion cakes that can be made in a jiffy! Here are a few mug cake ideas you can make in your microwave. Try them out and surprise your old man with a tray of cakes. Don't forget to add the secret ingredient… lots of LOVE! 🙂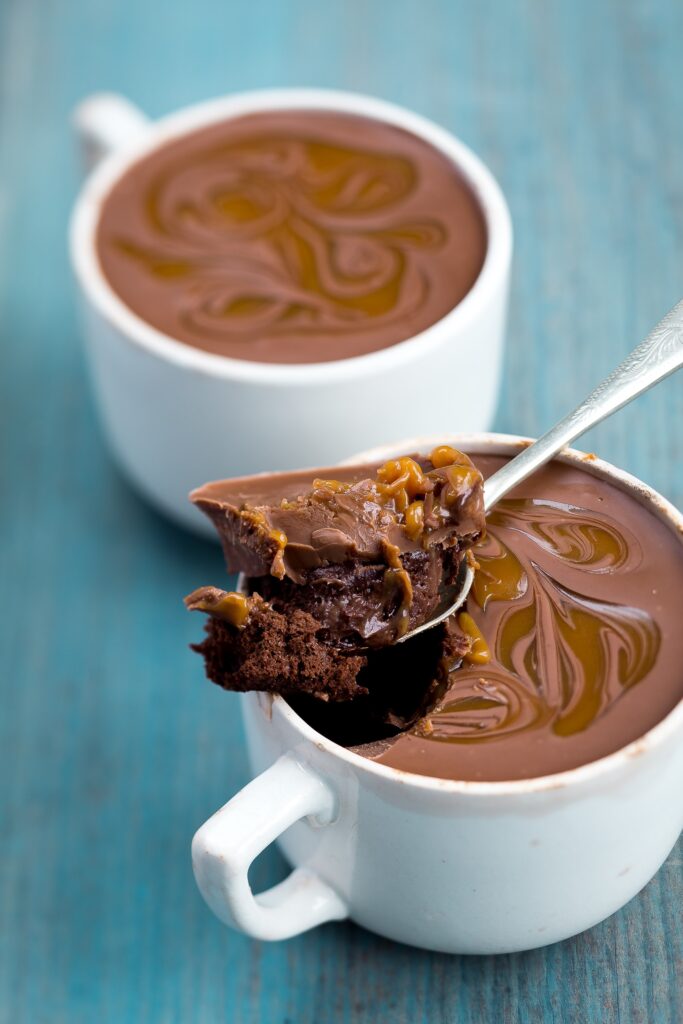 3. Document his beautiful journey of life
Your dad & granddads made sure to click and preserve your pictures throughout your childhood. Well, it's your turn to gift them their journey through pictures!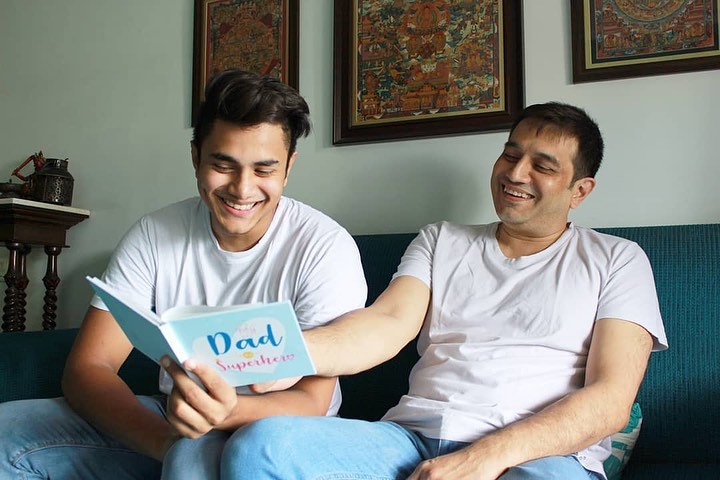 What's better than a custom-made Photobook!? Did you know that you can customize your Photobooks layout, size, cover page & also select the perfect 'Fathers day' theme!?
Want a bunch of pictures all in one place? How about gifting him a collage poster?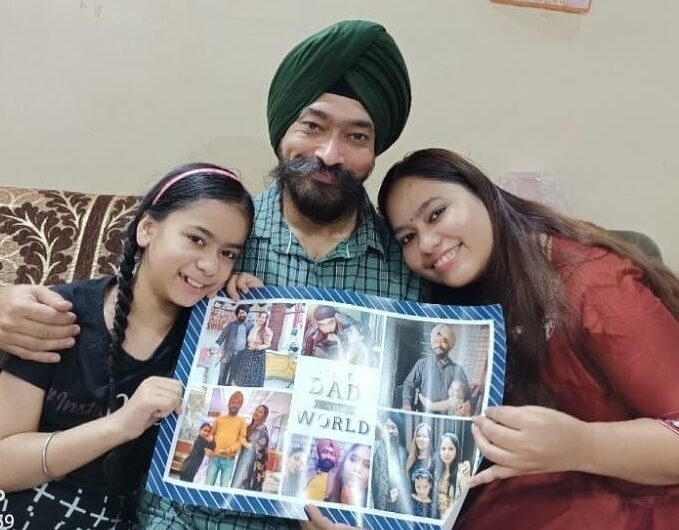 Tip: Customize each page of your Photobook or collage with these super cool stickers!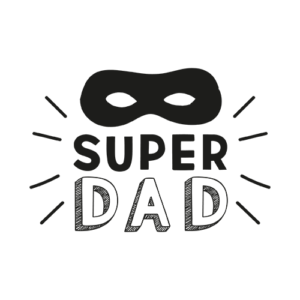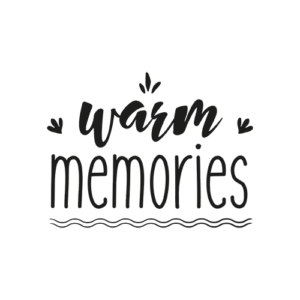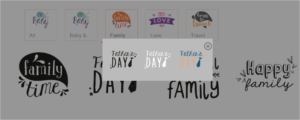 Add in some cute little Prints and you have the perfect gifting bundle, sure to make your Paa smile.
Tip: Our prints are the most versatile decorating tool you will need! Pair them with some lights or use washi tapes, place your gifts below them & create a jaw-dropping surprise for your favourite man!
4. Empower him, digitally:
With the whole world shifting into a digital bubble, your Dad sometimes feels left behind. He may not say it in words but he can maybe use your help in a few ways!
Take some time out in the day and teach your old man something new on his device. Maybe an app that he always struggles with? Or go over his net banking routine?
Tip: Let him practice what you taught a few times with you. Be patient with him, it is his special day 🙂
5. Go premium for him!
A perfect way to make him smile from ear to ear – gift him a Premium frame! Select your picks from a variety of Frames, sizes, colours, styles & pair it with the perfect 'family' theme! Tip: These Frames are a classic gift for your Dada & Nana as well.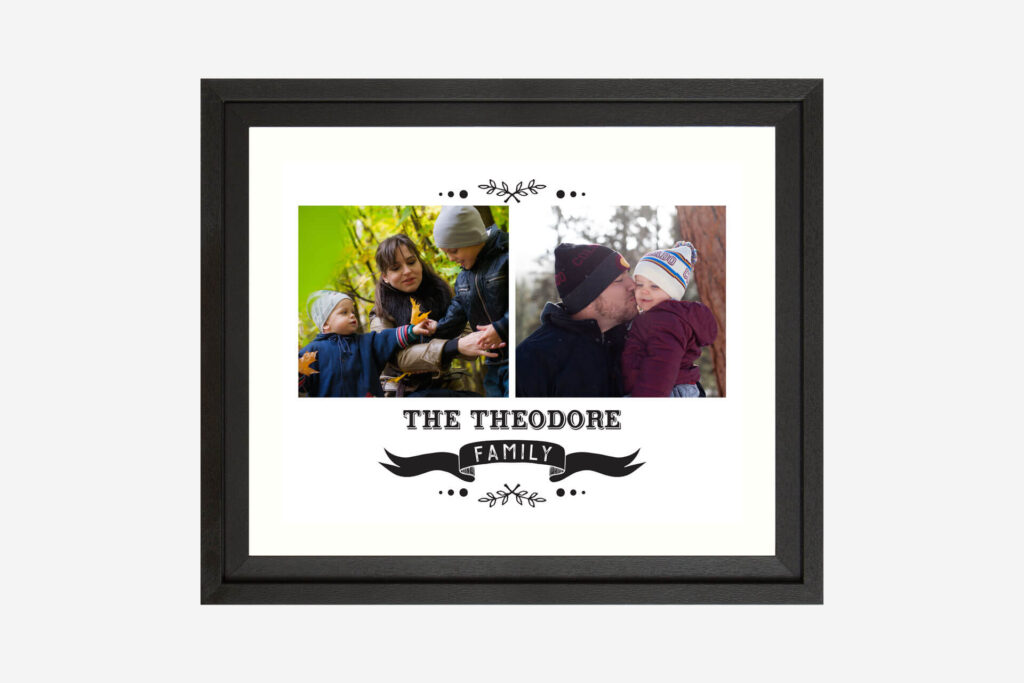 6. Serenade him 🙂
For the musical Dad's, surprise him by playing a song on an instrument or singing his favourite tune for him. Such simple gestures will touch his heart… it will be a moment that will be etched in his memory forever!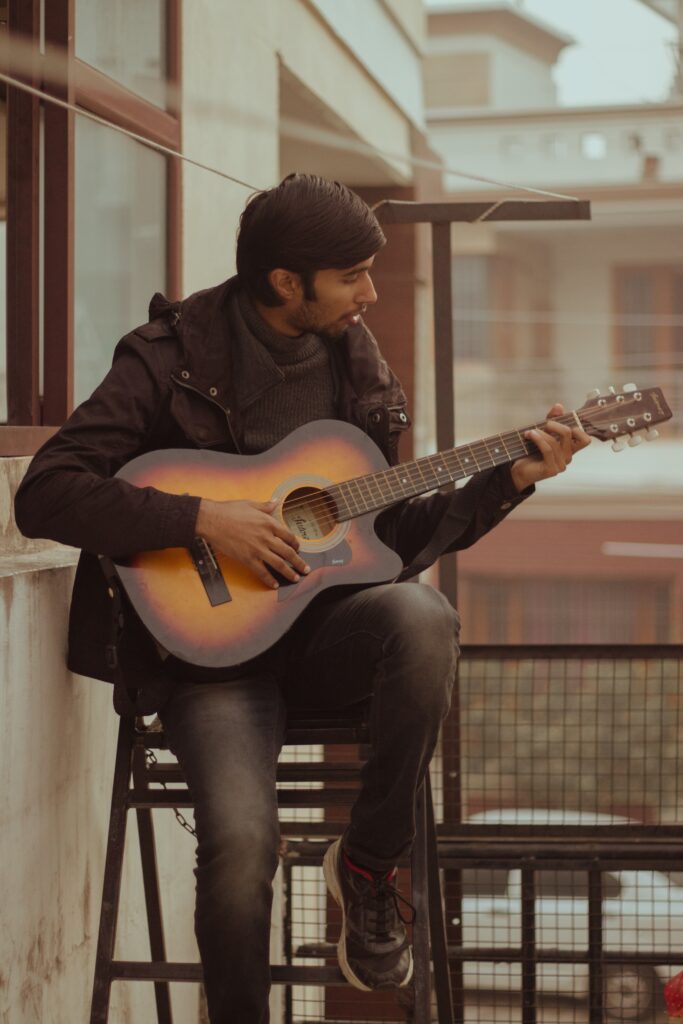 7. Style his tabletop
If simplistic is your dad's style then an effortless Frame to adorn his table top will do the trick! You can pick a solid Metal Frame with its vibrant colors. Or a Canvas Frame for a rustic touch.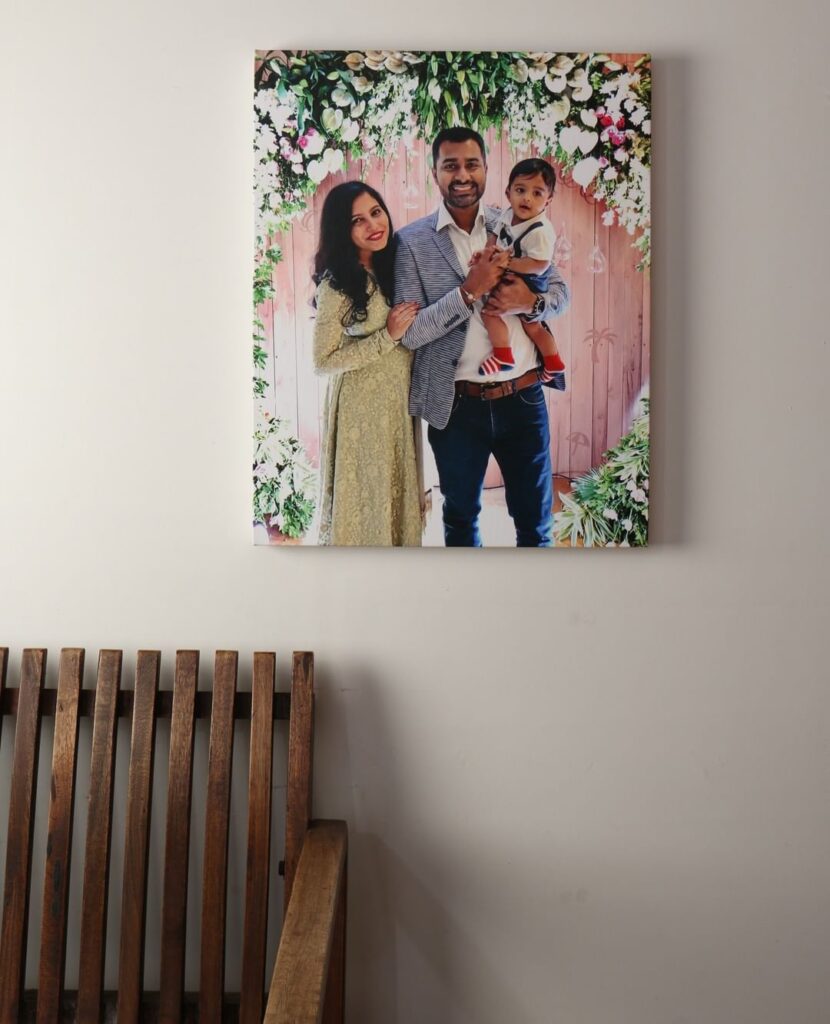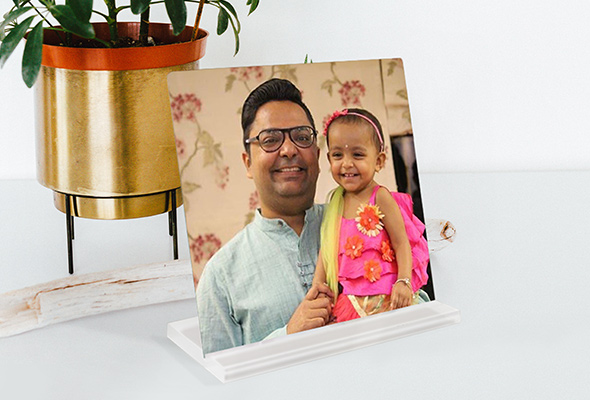 8. New age Father's day cards!
Looking for a unique was to say 'Happy Father's Day!'? Here are two rocking ideas:
If you are a parent, get your child to do an artwork for his Dad or Granddad. Scan it & print it into a frame. Trust us, this will be a gift treasured through a lifetime!
Here is another fun way to gift a greeting card – write down your message on a plain white paper. Scan and print it into a frame. This can be a new & fun way to gift a greeting card that can be saved forever!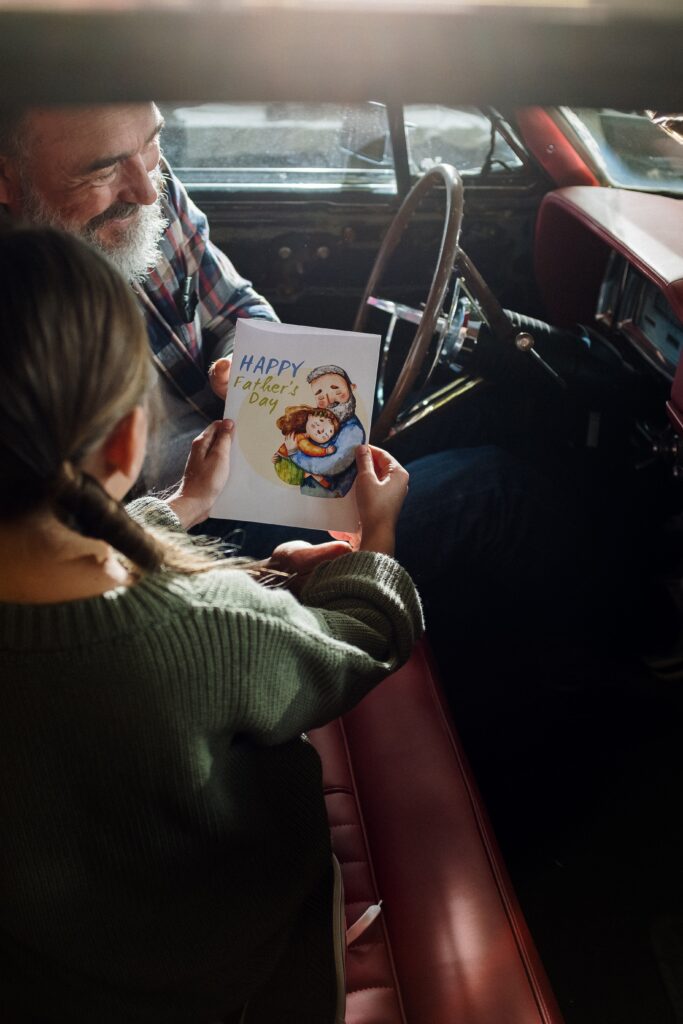 9. Treasure hunt time!
If your dad loves a bit of adventure, then we have a fun treasure hunt idea for you! Print a set of 24 Polaroid pictures & write cute notes for your Paa. Hide them in places that he is most likely to find right from when he wakes up & throughout the day!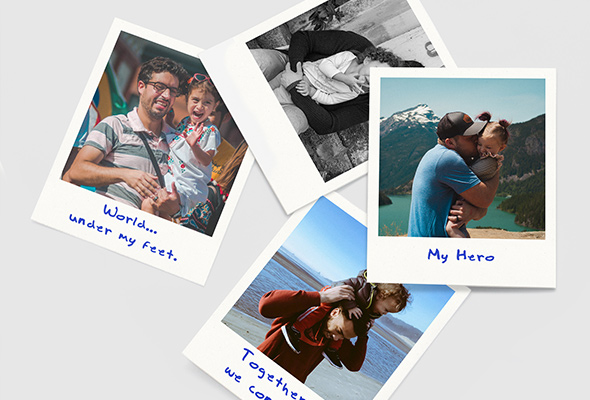 Tip: Let the last note lead up to a beautiful gift of this 'Felt letter board Frame'! Arrange the letters to say HAPPY FATHER's DAY, use the punctuations & Emojis to jazz it up. Add in a picture of him & one of you to complete the package! (You can print 12 square prints of your choice with this frame.)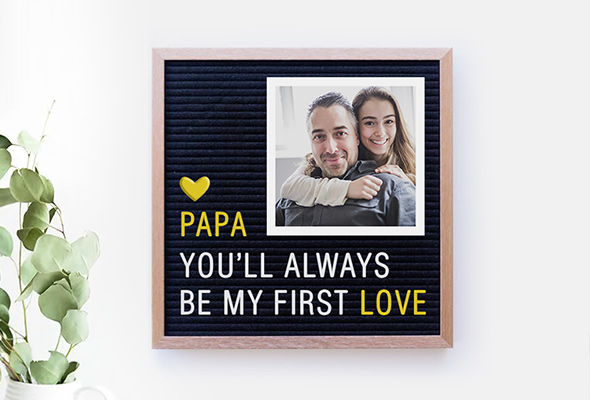 Remember to gift wrap your presents with beautifully themed paper with Zoomin. You can also include a personalized note card printed with your message!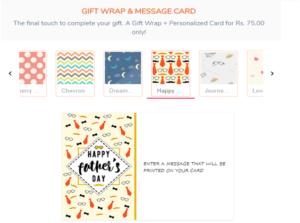 No matter which gifts & ideas you choose, they will all make great Father's Day memories that he will think back to for many years to come. Love these unique gifts for dad? Start making yours here!