It's the personal artifacts that bring character to a home. Not only it livens up every room it is a part of but everyone is always stunned by the magic it can spell. And with the new collection at Zoomin, get all set to glam up your home in the most luxurious way on a budget. Yes, we are talking about the much loved Framed Prints.
The new Premium Frames is a hand-picked curated range of Luxury decor for everyone, encompassing styles with Zoomin's print standards. The Concept of "Â Luxury for everyone" is an idea that embraces the wide spectrum of options to choose from with respect to individual choices & budget. Hence, this collection is carefully composed of high-quality frames over a wide range of styles & colors available, the goodness of designer themes to make your picture projects look professional.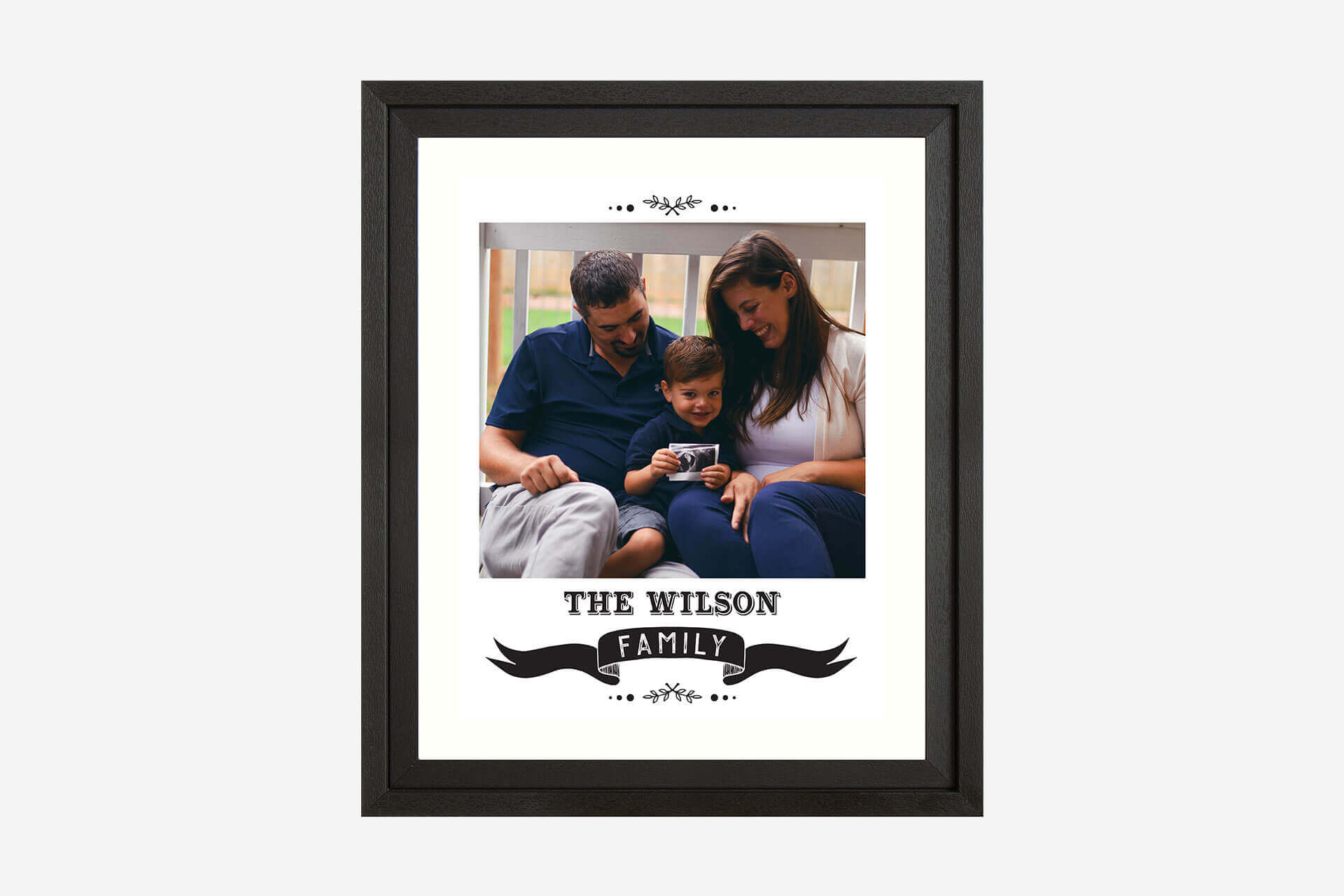 The new frames will make your home the epitome of sophistication and persona. With the goodness of designer themes that make your pictures rise up with freshness, add value & details to your moments, high-quality prints reflecting liveliness, frames built to last, styles that will blend in your homes… Get ready to achieve your dream home.
What makes the Zoomin Premium Frames special?
The designer themes & layouts are our specialties accompanying high-quality printed pictures.
The themes are hand-picked for each moment and event of your life, definitely a piece to make your guests go wow and your family to love the beauty of its realness. The perfect combination of professional designs, great quality prints & a strong frame to hold the beauty.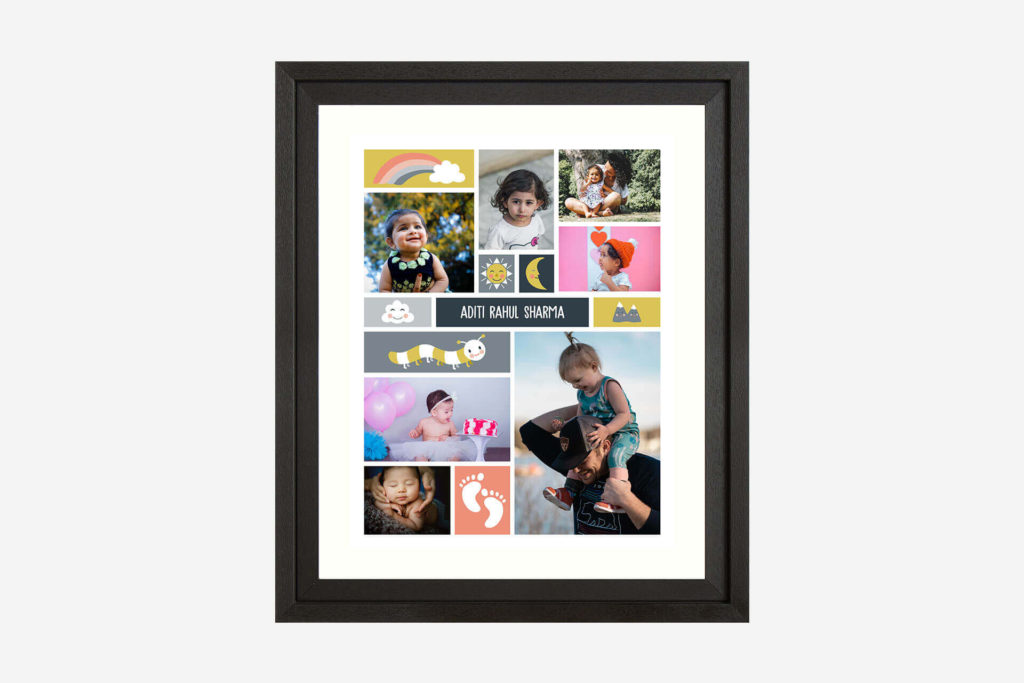 Glide through this blog to see the themes minutely and choose your favorite to begin with. (There are more themes on the app & website)Â  You can always keep adding the frames as you collect more pictures.
Click here to view the different styles of frames & know how to display them. 
---
Organizing Photos
Start by organizing your photos. You will thank yourself later while creating meaningful projects like this. It is always the best option to immediately move the most liked picture into a folder on your phone or send it to your desktop/email.
Choose the right pictures and then there is a theme awaiting to style your fine frames. A variety of themes not only helps to create the right frame but also adds a spark to your pictures & home.
Gifting frames are the easiest printing option because there are limited pictures ( unlike your camera roll where you can't decide on one)  And hence when printing for yourself, there are chances you might get lost in the pavements of your camera roll. Start by decluttering & separating the pictures you want to print. When you have a lot of options from a single occasion, take help from your partner/family/kids/friends to filter.
---
DIVING INTO PICTURES & THEMES FOR YOUR FRAMES
Cue your wedding pictures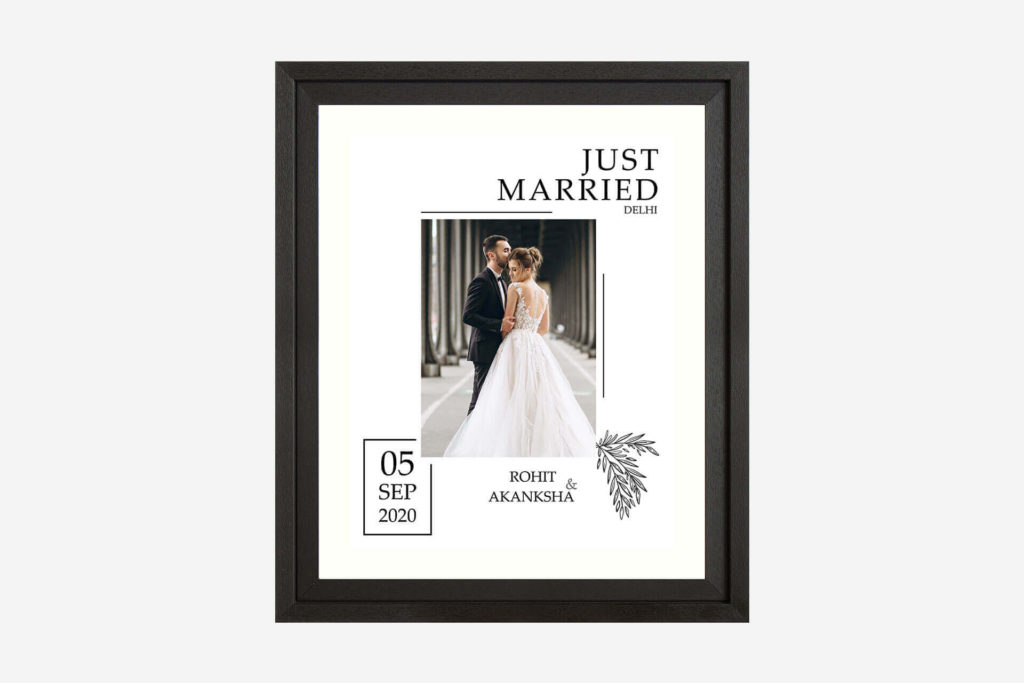 Print Ideas
A heartfelt tribute to your angelic soulmate who makes everything better with their mere presence & touch.
Thankfully you will have a lot of pictures from your wedding to frame. Choose the ideal wedding pictures & photos of the most important traditions but don't miss out on framing your parents, friends at your wedding. This will add perfection to your wedding gallery wall. If planning to create a wedding gallery wall pick in photos from your Mehendi, Haldi ceremonies & sangeet too.
Themes for you
To mark names & date – Modern Collage | The ideal newlywed picture- Just Married 
Family & friends – Our Adventure |Â Classic Black
Ideal Frame style
Metallic brush |Â  Natural wood
---
Spark some inspirations with words.

Print Ideas
Your favorite poems, the Quote of your life. Words have magic that can soak you with positivity. We all have tough days but with a little spell on your walls, you can bounce back again. Word arts & poem lines are one of the topmost choices while framing. Nevertheless, It adds style & thought to your home.
Themes for you
Full Photo | Classic Black
Frame style
---
Fine art & panoramic shots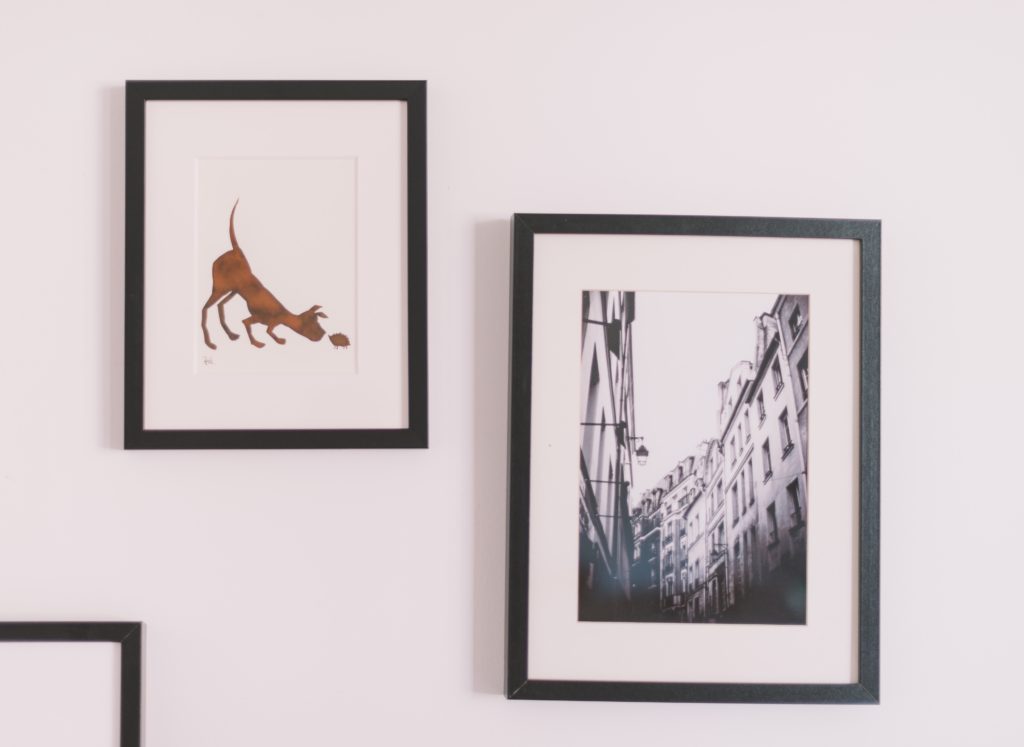 Print Ideas 
There are a lot of fine arts & professional photos available for free downloads on Unsplash. Use 4 different pictures around the same theme and color ( if you are lucky) to create a collage. Don't forget to give credits to the owner if you are using it for any professional use.
Split frames are the best way to frame the panoramic landscapes. All you have to do is equally crop it and upload it separately. Complete the puzzle once you receive it & enjoy the view.
Florals, nature, wildlife, cityscapes, portraits, awarded photographs. The list is endless.
Themes for you
Full photo | 4 Photo grid
Frame style
Distressed | Classic Wood | Classic Thin
---
Bring your travels home

Print Ideas
Travelling is your personal journal of happiness that is meant to be preserved. The extraordinary shots of the places you have been to and all the things you tried for the first time like scuba diving or bungee jumping. A frame of such thrilling pictures will be an inspiration.
Themes for you
 Photo grid | Full photo
Frame style 
---
Face portraits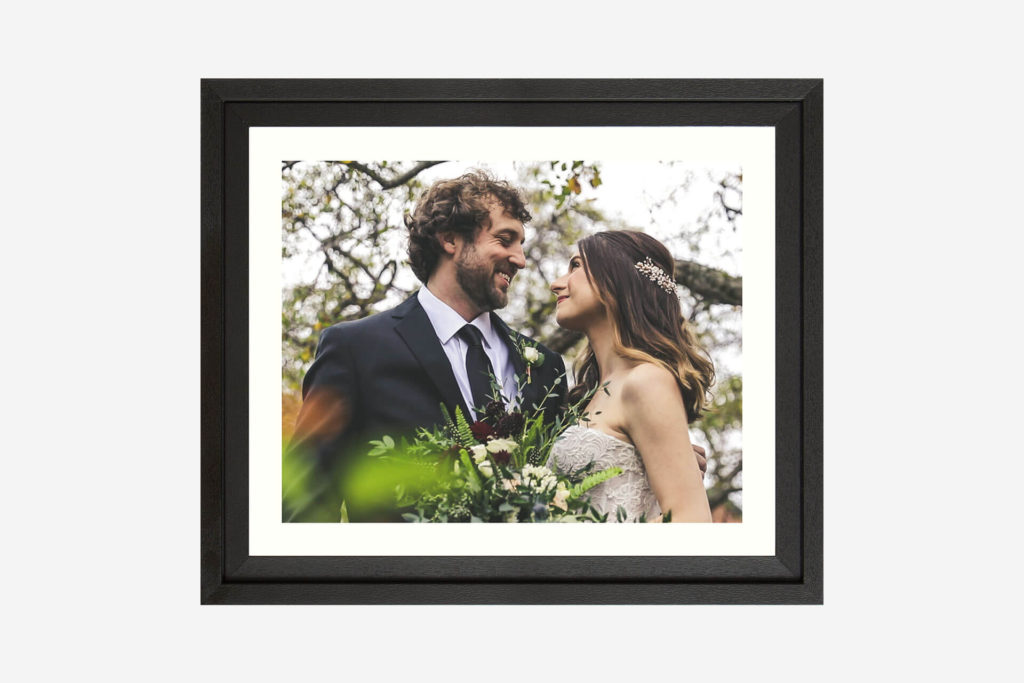 Print Ideas
Cullin the zoomed-in pictures from your gallery or click some new this weekend. These portraits look extremely professional & breathtaking. Use filters, color splashes, or black & white effect. Find inspirations here. 
Themes for you 
Full photo
Frame style 
Choose the color white for a professional touch.
---
History of the family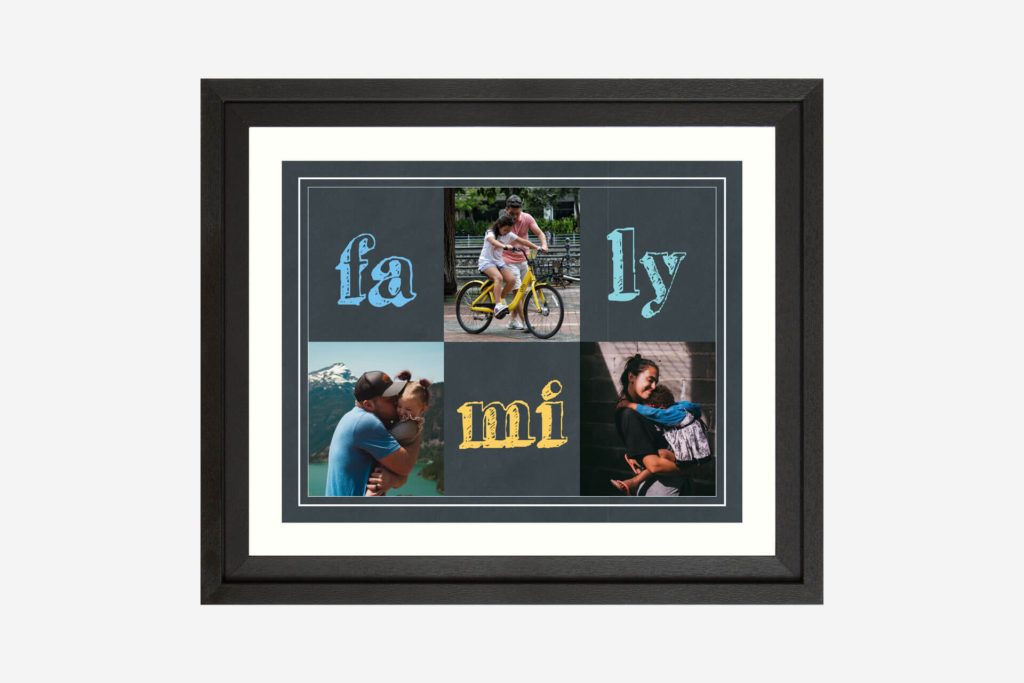 Print Ideas
Document the frames you'll want to pass down to generations, everyday photos, and beyond. From the remarkable family picture, celebrations, trips, crazy sleepovers, best pictures with cousins & other families.
Themes for you
Colorful chalk| Classic banner| Moments of life | The minimalist
Frame style
Natural Wood | Modern | Distressed
---
Grandparents love in frames

Print Ideas
For the ever-loving & supporting pillars called Grandparents – A bond filled with unconditional love, affection, secrets & many hugs.The most important pictures to frame first. 
Themes for you 
4 Photo grid | Classic Collage | You are my world
Frame style
---
Achievements & proud moments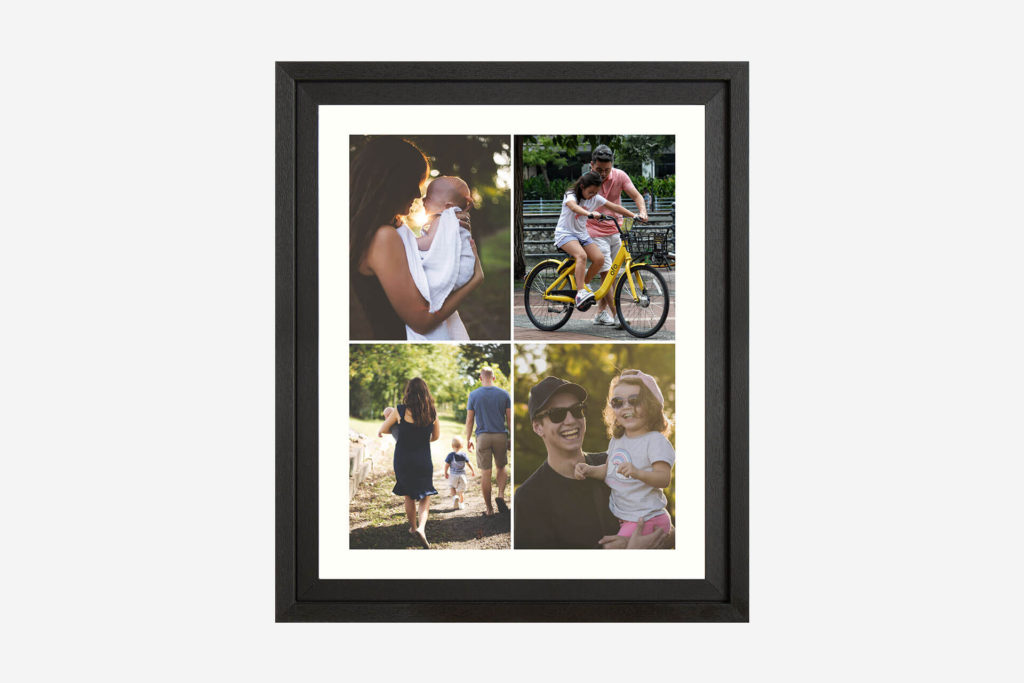 Print ideas
Following the history & marking the achievements & pride on the wall for years & years, tales of Bravehearts & glory to be retold on every occasion. Print your little & big achievements & lock them forever in 4 walls of fine frames.
Themes for you
2 Photo Landscape | Full photo
Frame style
Metallic Brush Natural wood in Golden ombre
---
Children & kid's art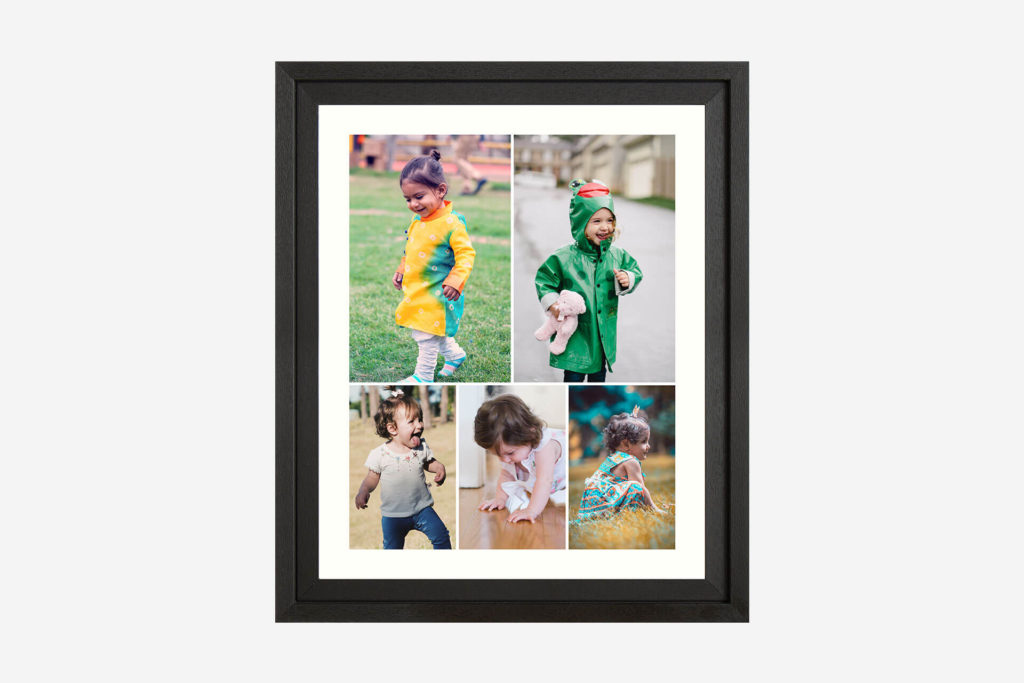 Print Ideas
Along with printing your baby's cute pictures don't forget the childhood documentation. You know those scribbles & paintings of your little one is a masterpiece. Encourage them by framing their art & adding a keepsake to your gallery. Imagine how wide will you smile after 20 years watching it. Scan your little one's art and upload it to the app. Simple!
Themes for you 
Oh baby |Story Time |Full photo
Frame style 
---
The second family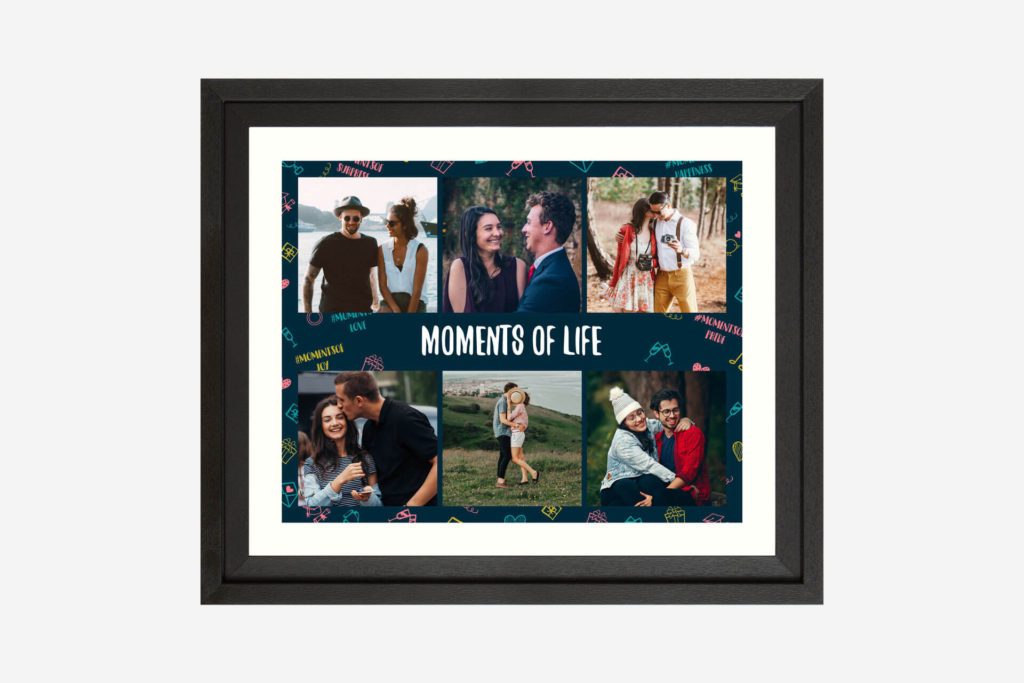 Print Ideas
Office friends & family, your team pictures to frame in the office. The Diwali celebrations & annual day parties are memories we so important, we know now. How about sending a frame to your team this new year?
Themes for you
Classic banner | Moments of life
Frame style
---
All the magical moments that carved your life is Frame worthy. Print your stories, anecdotes & incidents as an escape to go back to happy times that inspire & make you smile.